The karate master was also a gearhead…
---
One of the most memorable scenes from The Karate Kid was when Mr. Miyagi had Daniel do different chores, including waxing all his classic cars. What most people didn't fixate on at the time was the martial arts master was actually a gearhead. He had a pretty impressive collection going in his yard. Instead of favoring vehicles from his homeland of Japan, Miyagi only owned Detroit steel. Each of his cars looked excellent, showing the immigrant from Okinawa meticulously cared for them.
1941 Chevrolet Light Delivery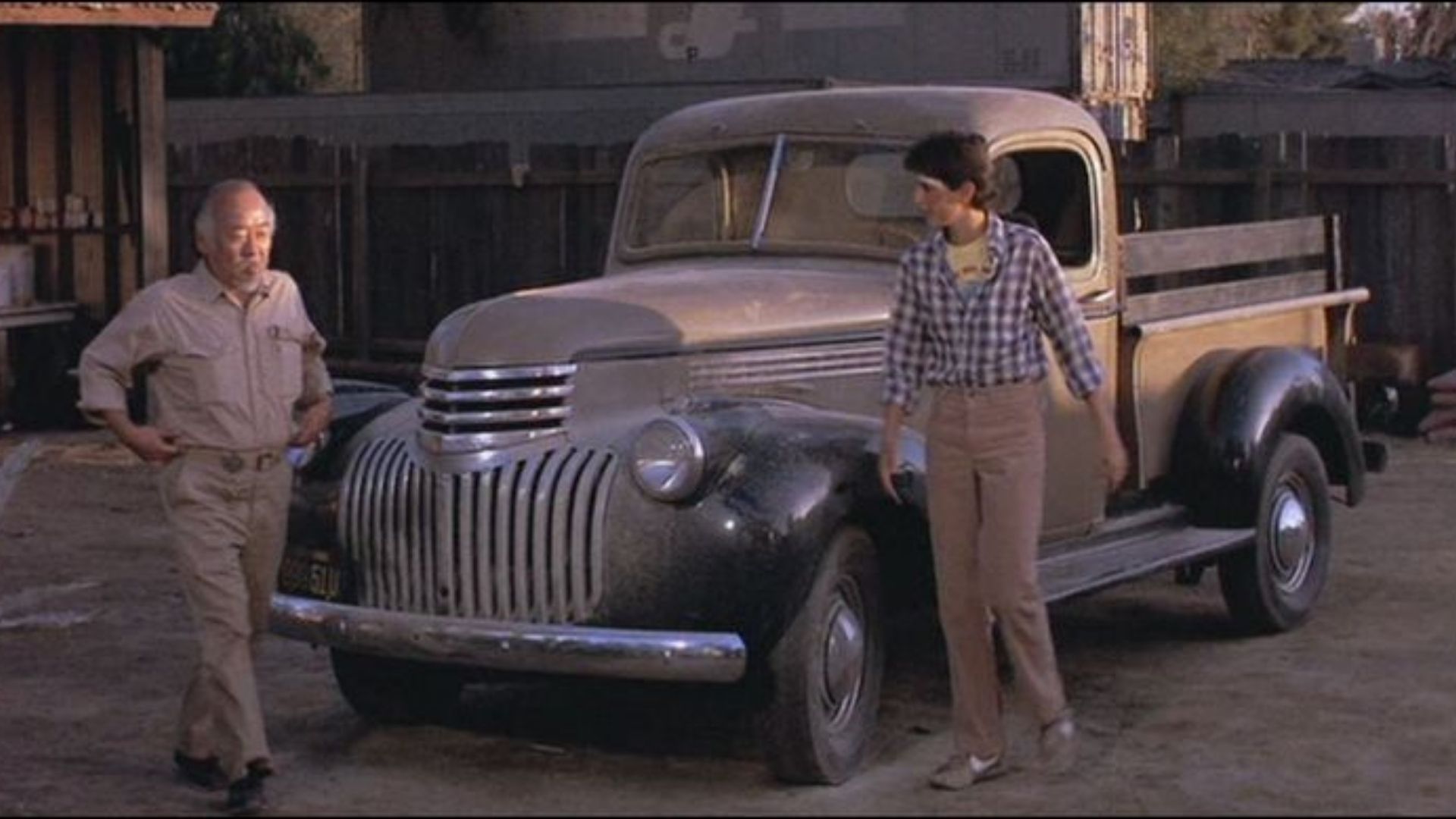 The most featured of all the vehicles in Mr. Miyagi's collection, this Chevy truck was also the most utilitarian and oldest. He used it to transport Daniel to the different places for training, including when the older man first showed off the infamous crane kick on the beach, then broke some beer bottles two guys left on the fender.
Anytime an old workhorse like this one is featured in a movie, it recalls feelings of pride in how America was built. During its heyday, this half ton light commercial truck might have been the beast of burden for a small business as part of the lifeblood of the community. That role made these pickups absolutely iconic, a symbol which very much resonated with audiences back in 1984.
1959 Nash Metropolitan 1500 Coupe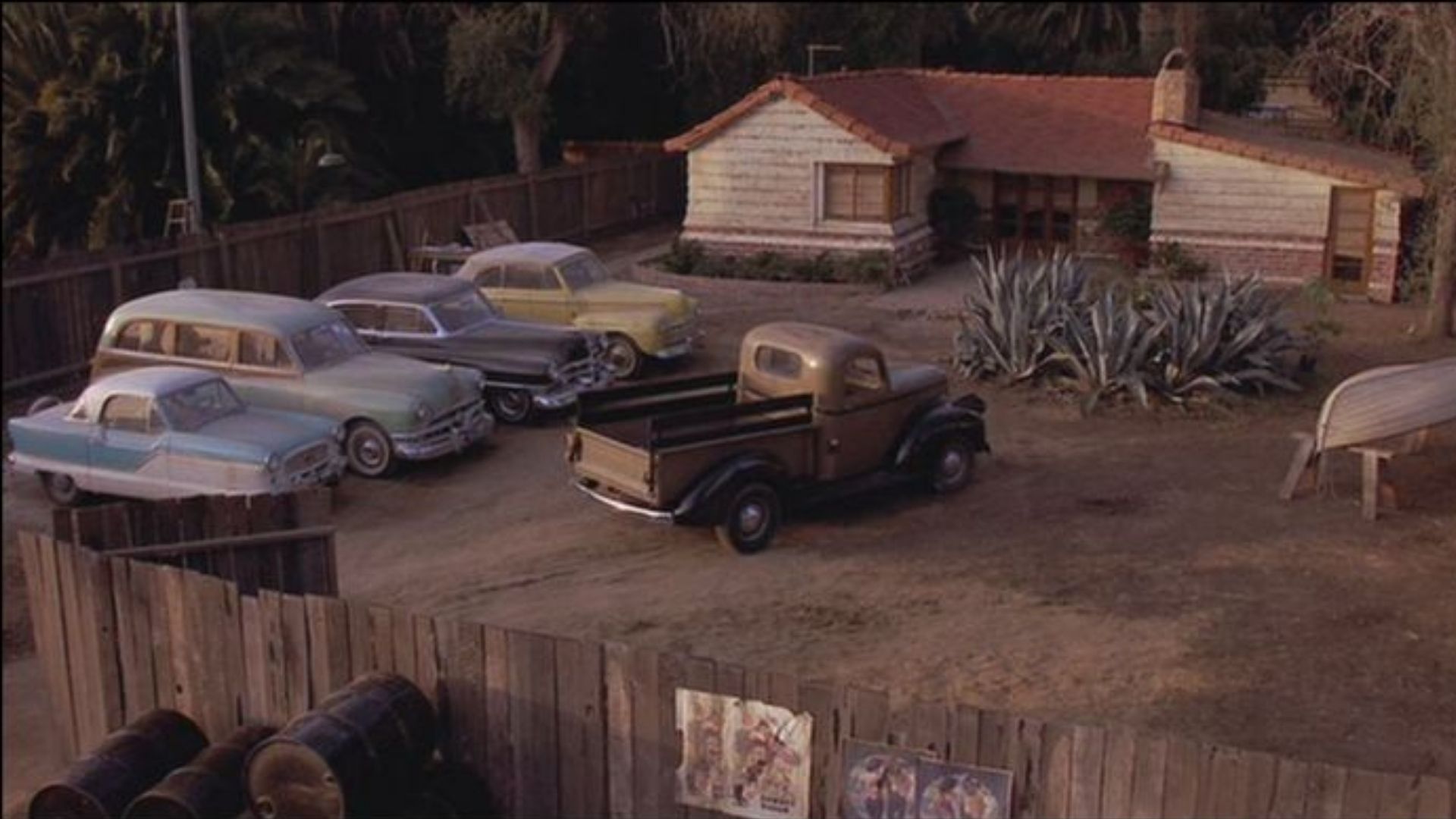 A car many younger viewers might not recognize, the Nash Metropolitan 1500 coupe is far smaller than the other vehicles in the collection, so it often is partially hidden in shots. Still, it gets some nice screen time as the first car Mr. Miyagi has Daniel wax.
Nash was ahead of its time, creating vehicles which were small and fuel efficient when gas was cheap and Americans wanted big cars. Perhaps that's what attracted Mr. Miyagi to a Nash, since it felt familiar compared to the Kei cars of his homeland. While that's one theory of why it was in the collection, nobody seems to know for sure.
1947 Ford Super Deluxe Convertible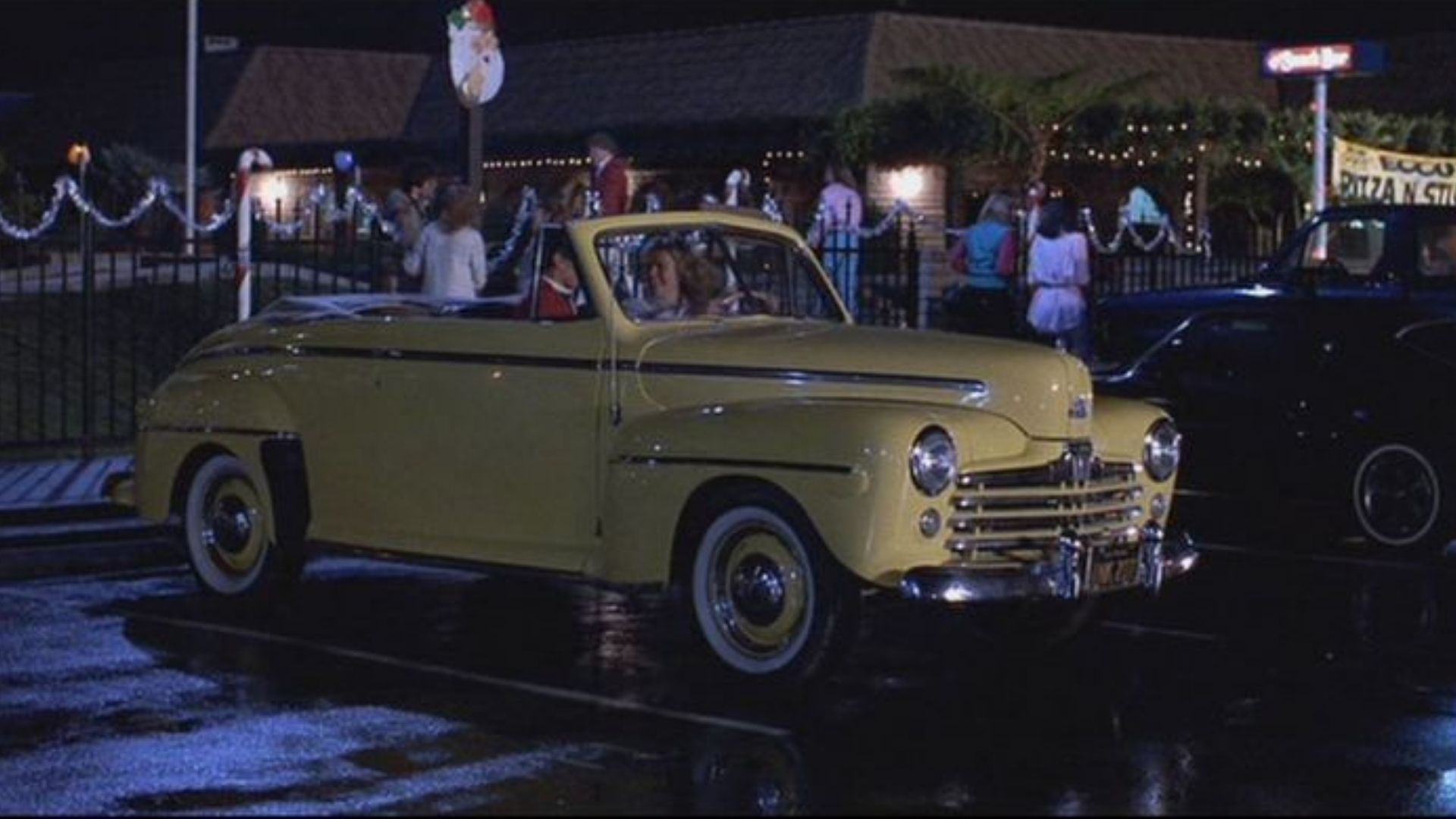 A beautiful classic, Daniel takes to this one immediately after toiling away waxing Miyagi's collection. When Daniel has his birthday, his teacher allows him to choose one car to take out on the town to celebrate and he immediately chooses the '47 Ford. Then he proceeds to use the classic ride to impress Ali. It's not hard to see why she's so smitten with the car and its shiny yellow paint flaunting those sculpted body panels – the thing is quite the looker.
Ralph Macchio, who played Daniel, really did fall in love with this car while shooting the three Karate Kid movies. The production team took note of this and gifted the car to the teen actor when they were done shooting Karate Kid III. Macchio is still the proud owner of the Ford to this day, showing the sentimental value is strong.
1951 Cadillac Sedan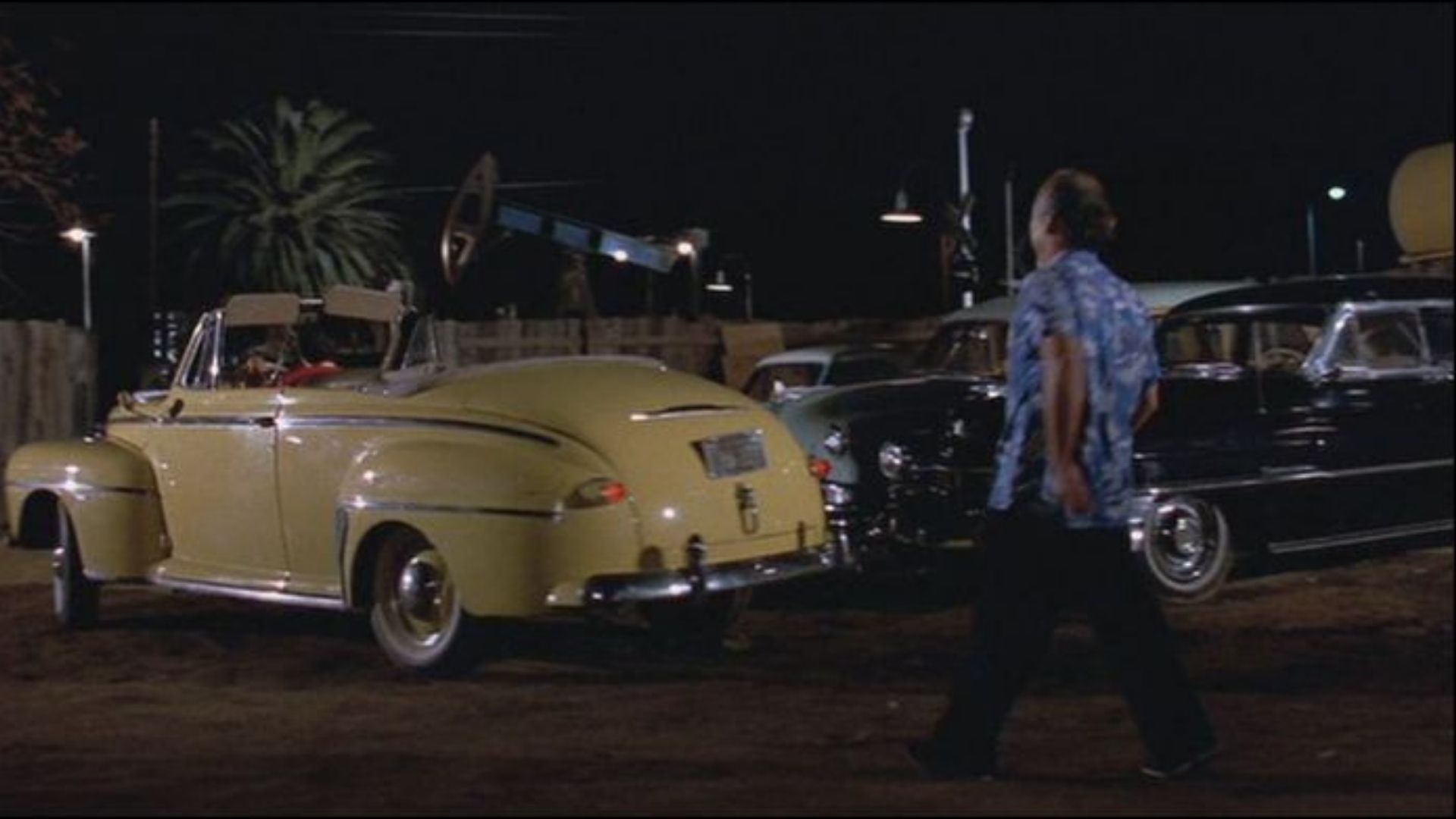 There's not much information out there about this Caddie, but it was by far the most luxurious car in Mr. Miyagi's collection. At the time, Cadillacs were considered some of the most prestigious vehicles to own, providing strong acceleration, smooth handling, and a cushy ride quality along with sophisticated looks. This one in black with plenty of chrome definitely looked good on film.
1952 Pontiac Woodie Wagon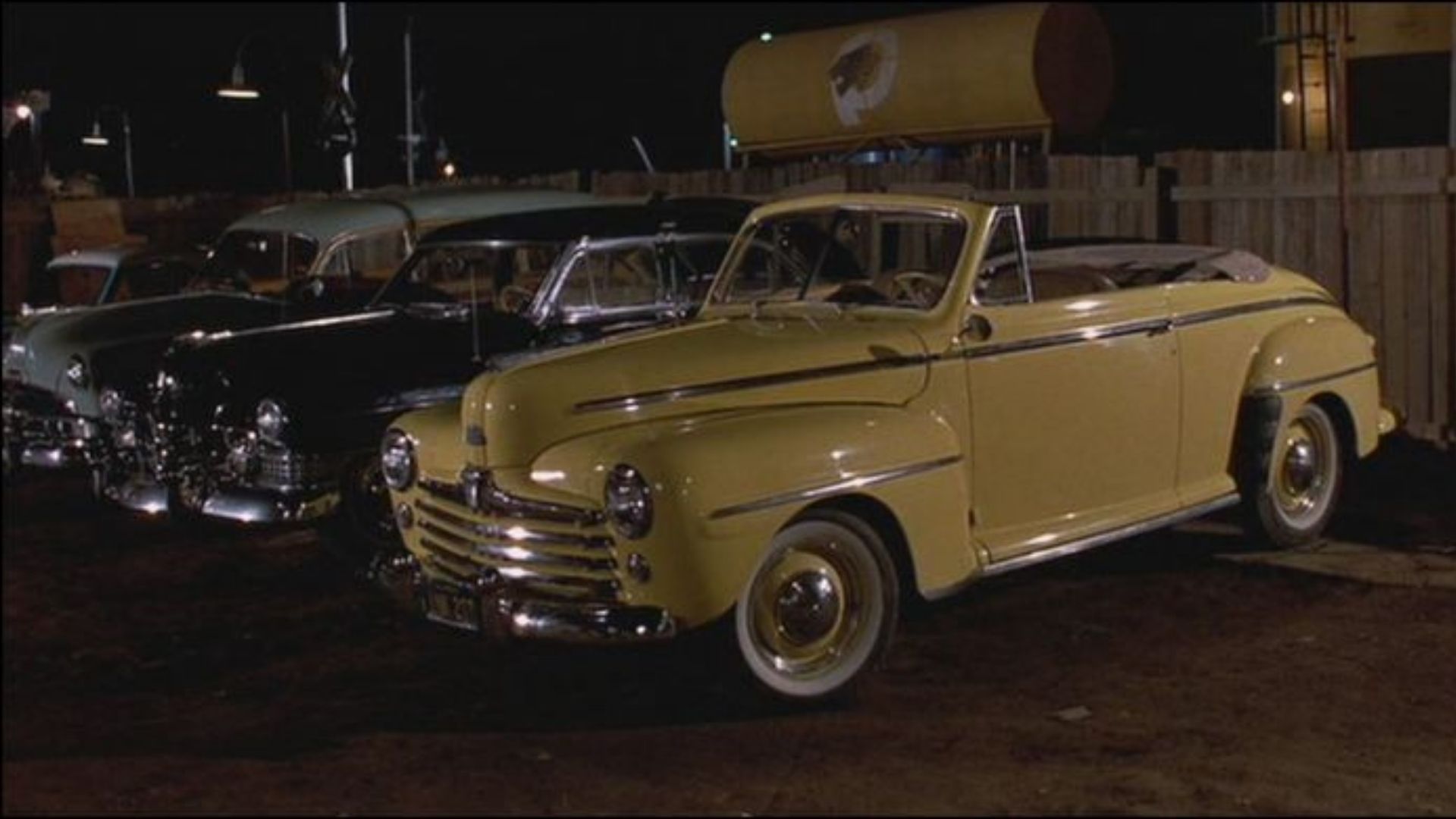 Another vehicle we don't know much about, this Pontiac woodie wagon has fascinated gearheads for decades. It didn't get much screen time, so maybe the mystique of it combined with the fact it's a woodie wagon has made it a cult favorite.
Notably, this was the only car in Mr. Miyagi's collection which wasn't featured in the Cobra Kai series, supposedly because producers couldn't get it back. Some say it's not all that significant, but no true gearhead would ever write off a woodie that way. Most likely, the Pontiac is worth so much today it wasn't financially feasible to buy it.