There's so much to unpack this week!
---
This week on the Motorious Podcast, we test how well you know your engine sounds, try to figure out what a mysterious underwater vehicle could be, how whiskey might power your car, and why some people should just avoid driving stick shifts. We also read your comments, revisit the person who killed Mickey Thompson, and reveal this week's inventory picks. Let's dive in:v
Headlines...
A Father Bought Bugattis For Each Of His Six Kids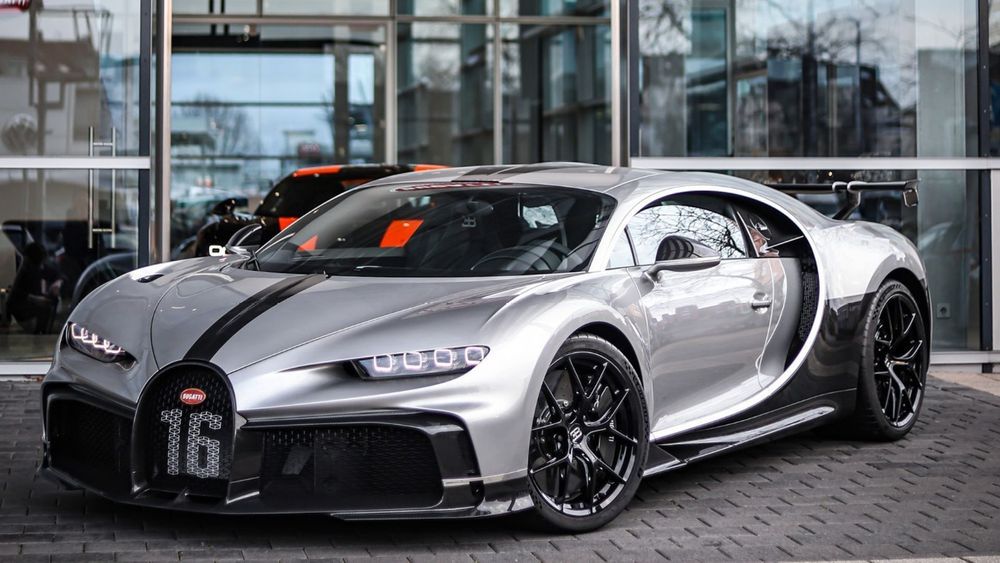 An anonymous father of six visited Bugatti's headquarters in France recently, taking delivery of eight cars. That's right, the man got two for himself (or maybe one for the wife) and a car for each of his children. Even Jay Leno would admit that's insane.
Apparently, the unnamed customer not only bought a Bugatti for each kid, they all accompanied him on the trip to Molsheim, France to take delivery. That sounds like a pretty swanky trip to us.
The father bought for himself a Bugatti Chiron Super Sport 300+, a model created to commemorate Bugatti breaking the 300 mph street car speed. With just 30 made, these more aerodynamic versions of the French hypercar are quite collectable.
As if that isn't enough, the unnamed father also bought a Bugatti Veyron Grand Sport Vitesse World Record Edition. If you thought the other model was rare, only 8 of these were ever made. Back in 2013 one of them set the record for the world's fastest production car, hitting 254.05 mph. It was also the world's fastest production convertible at the time.
Read the full story here.
Mysterious Classic Car Found Underwater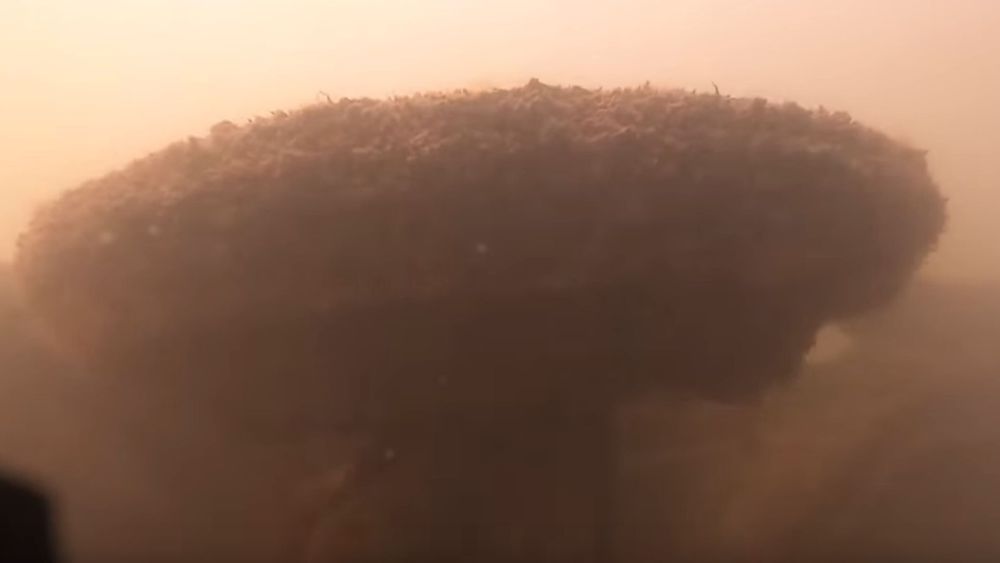 When a fisherman using sonar found a car sitting in Lake Hamilton in Arkansas, he reached out to authorities for help. There are a few missing persons in the area and he figured the police should check out the potential lead. For whatever reason they didn't, so the man turned to Adventures with Purpose, a group we've highlighted many times in the past.
The thing about finding a car using sonar is the picture which comes back isn't anything like what divers see with their own eyes. This case perfectly illustrates that since the fisherman thought he had found an old muscle car submerged in the lake.
After successfully sticking a magnet with a line on it to the car, the diver is able to swim down and locate the car. Visibility is only 4 to 6 feet, so it's difficult to see details in the murky depths. The diver is able to tell much of the vehicle is deteriorated, including the top missing after sleeping with the fishes for who knows how long. He concludes whatever environmental damage the car would do has already been done. Now the vehicle is part of the ecosystem.
Read the full story here.
Florida Man Crashes Ford GT Because He's An Idiot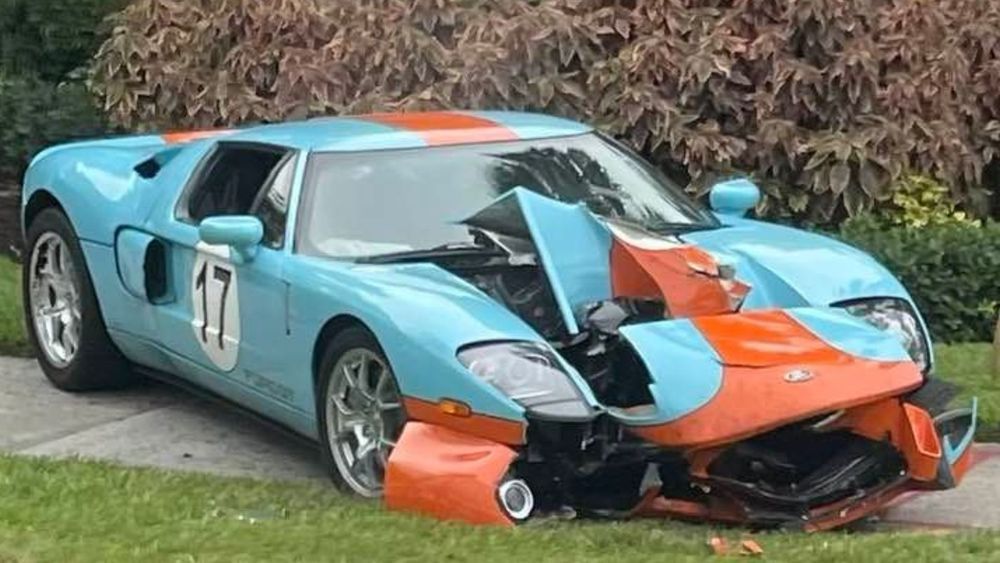 Just seeing this 2006 Ford GT Heritage Edition crashed and broken is breaking my heart. After all, these American supercars are so cool and deserve to be treated with respect. Instead, a guy who reportedly paid a ton of money for the thing but admittedly doesn't know what he's doing wrecked such a beautiful machine. This just goes to show that having a bundle of cash and buying a cool car doesn't make you an enthusiast.
The guy in question, 50-year-old Robert J. Guarini, was driving his newly acquired Ford GT out of his housing development in Boca Raton, Florida when he wrecked out in horrific fashion. He told police he lost control of the supercar when he downshifted, the vehicle veering head-on into a palm tree. Photos of the accident scene show the car is sitting up on the sidewalk, at least several feet from a tree, so the impact had to have been pretty violent.
Read the full story here.
Whiskey Byproducts Could Become Car Fuel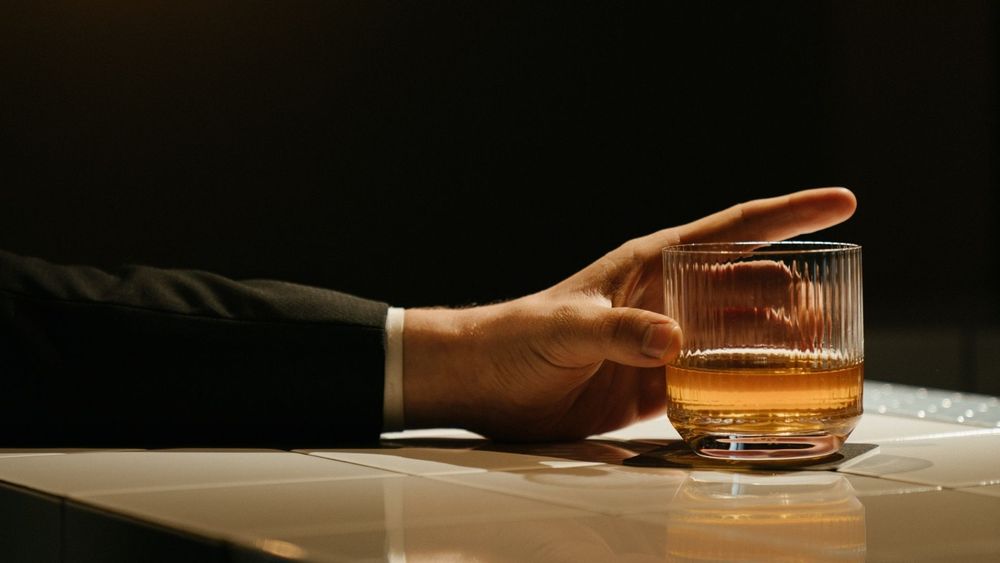 Biofuels are all the rage these days, with many preaching their attributes. There are many ways to craft biofuels, including a scientist who thinks a byproduct from making whiskey could be used to fuel your vehicle. We guess you could try justifying your consumption of whiskey as contributing to the future of biofuels, or you could just admit you like how it makes you super witty and funny.
To be clear, this wouldn't involve pouring whiskey into your car's gas tank. Instead, the biofuel would be made using the draff leftover from the distilling process. This scientist reportedly found a way to ferment draff, transforming it into biochemicals useful for running diesel cars.
The advantage of biofuels is supposed to be the lower carbon content versus fossil fuels. Some fear emitting too much carbon into the atmosphere is contributing to global warming, although that hasn't been accepted unanimously among climatologists, even though many politicians have forged ahead with laws as if decreasing carbon emissions is like turning down the planet's thermostat. In other words, biofuels might be a really great thing or they might just be another source of fuel.
Biofuels are definitely in their infancy, accounting for around 3 percent of fuels used globally. Critics say they will never be able to supply all the energy needed in the world. Proponents still think they're a viable future alternative fuel.
Read the full story here.
The Wild History Of Supercross And The Murderous Man Behind The Wheel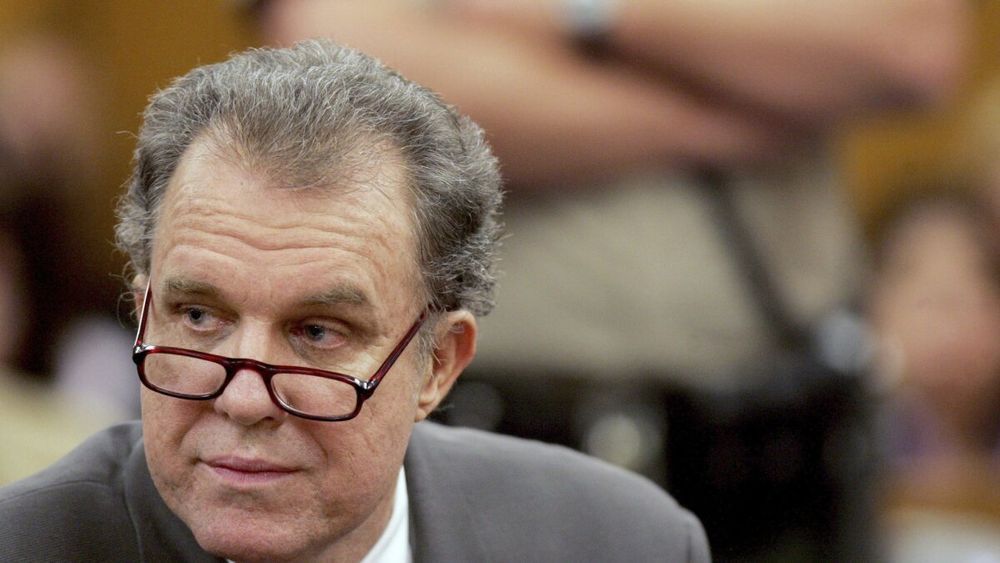 You might remember a little story we did a long time ago about the brutal murder of Mickey and Trudy Thompson. If you do, then you'll know that these terrifying events were orchestrated by another industry giant in the world of automotive racing, Mike Goodwin. This man was the father of modern supercross and now serves behind bars for the horrible atrocities his former business partner committed. Unfortunately, many people don't understand the man's entire life as he is typically only known for the murders and his motorcycle-focused automotive fun. However, there was a lot more history behind the career and life of Mike Goodwin in regards to what he built.
Initially, Goodwin focused primarily on rock shows with some sports marketing sprinkled here and there. However, at his core, Goodwin was a promoter, and he saw the perfect opportunity to make some big money in the world of motorcycle sports. His first supercross event was in 1972 at the Los Angeles Coliseum. While the owner was hesitant about the idea, Goodwin was incredibly persistent. Eventually, he agreed to rent the stadium to Mike for what he called "The SuperBowl Of Motocross." The event was a screaming success, and within a short while, the name Mike Goodwin was known in every household in America.
Highly praised stadiums ranging from the Rose Bowl to Sandiego were quickly filled with tons of dirt and crafted into the perfect tracks for motorcycle stunt performers. While Goodwin spent thousands of hours and millions of dollars across the United States, the most significant money made for Goodwin was Anaheim, which grew every year to larger and larger proportions. Mickey Thompson had a very similar business model, only his choice of vehicles ranged from Baja trucks to offroad race cars. Unfortunately, Mickey was losing money on every event contrasting Goodwin's continued success, and eventually, Thompson decided to pair up with Mike to host events together.
Read the full story here.
Inventory Picks
1970 Plymouth HEMI 'Cuda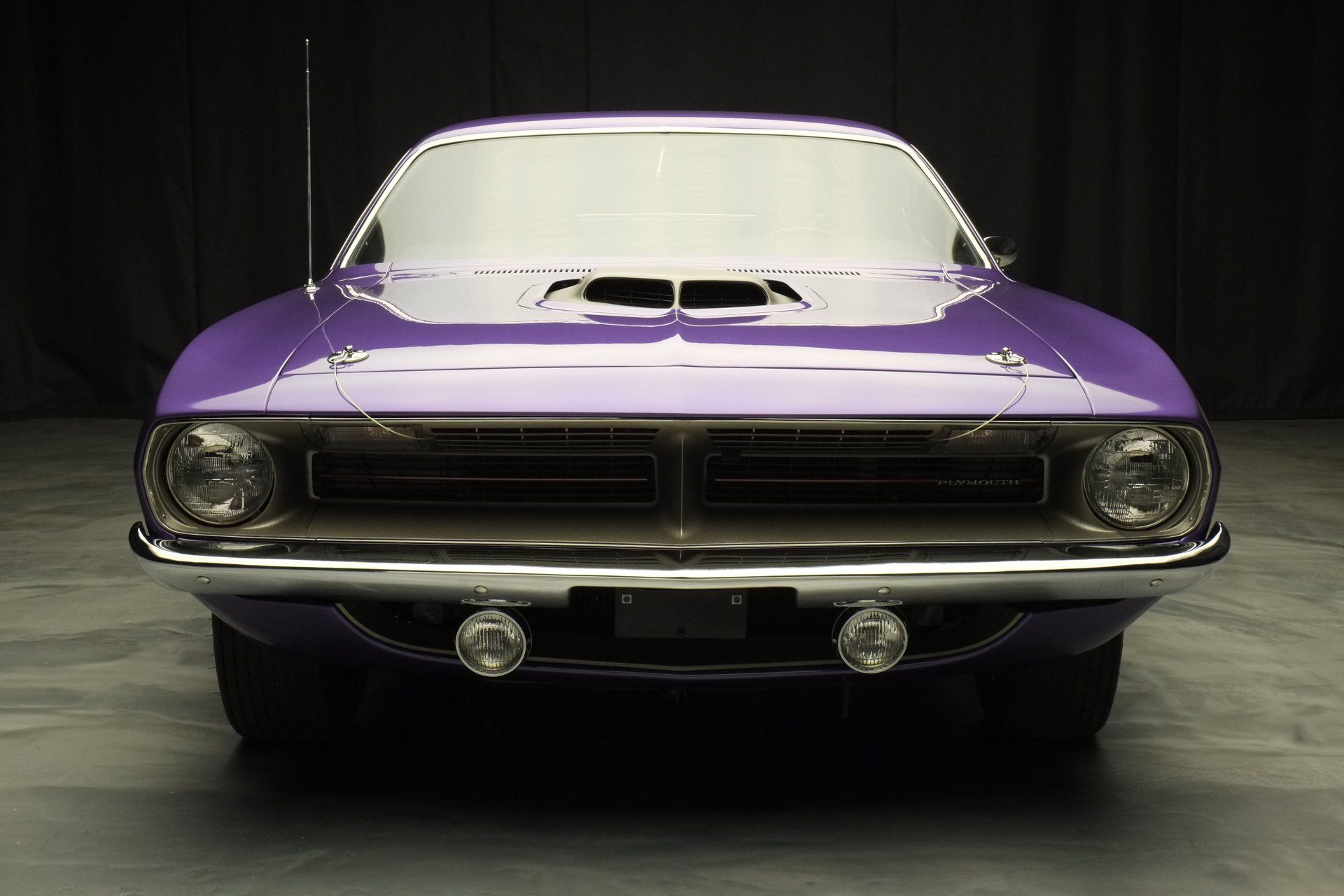 See it here.
1970 Chevrolet Chevelle SS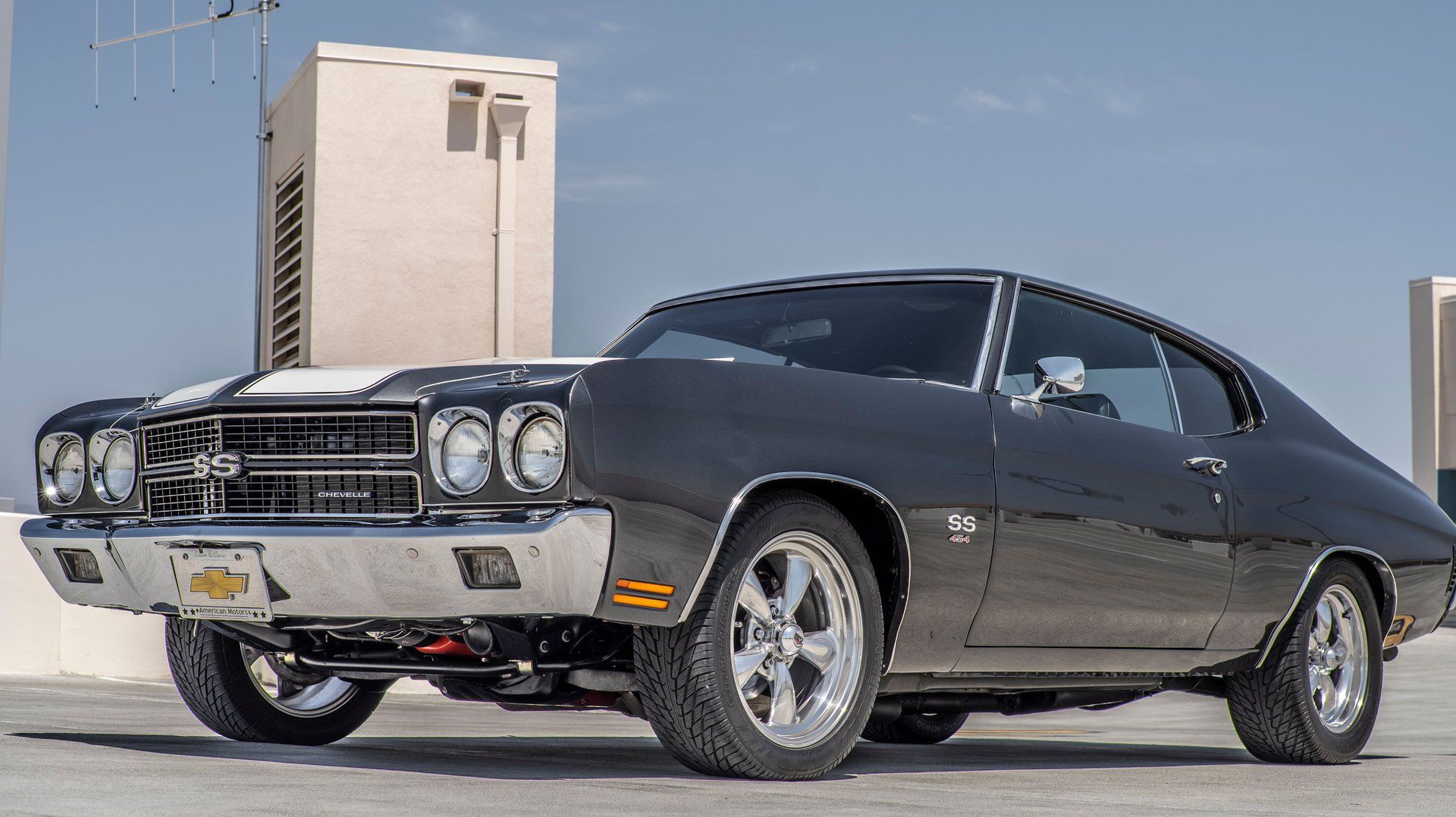 See it here.