For the first time in history, Classic Car Club of America is opening up to the world of online auctions!
---
The Classic Car Club of America (CCCA) is one of the most trusted organizations when it comes to the preservation and knowledge of classic automobiles. Cars associated with the club, be it private ones belonging to members, or cars listed for sale through select dealers, are held up to the highest quality standards, these are truly elite cars. For these reasons, and many others, Motorious is proud to announce the first online auction for CCCA in history, now open for bidding!
The selection of vehicles up for sale is curated from club members and select dealers, the vetting process is one you can trust in times where other platforms are taking advantage of virtual car sales. This history making auction will only run from June 9th through June 16th, and it's being recommenced that you register to bid as soon as possible, as these lots have generated an exceptional amount of interested since the previews have gone live. As a bonus, when you buy your car through the CCCA auction, you get a free year of membership with the CCCA - you'll enjoy the perks exclusive to members. Check out the highlights below, and register to bid here.
1928 Bentley 4.5 Litre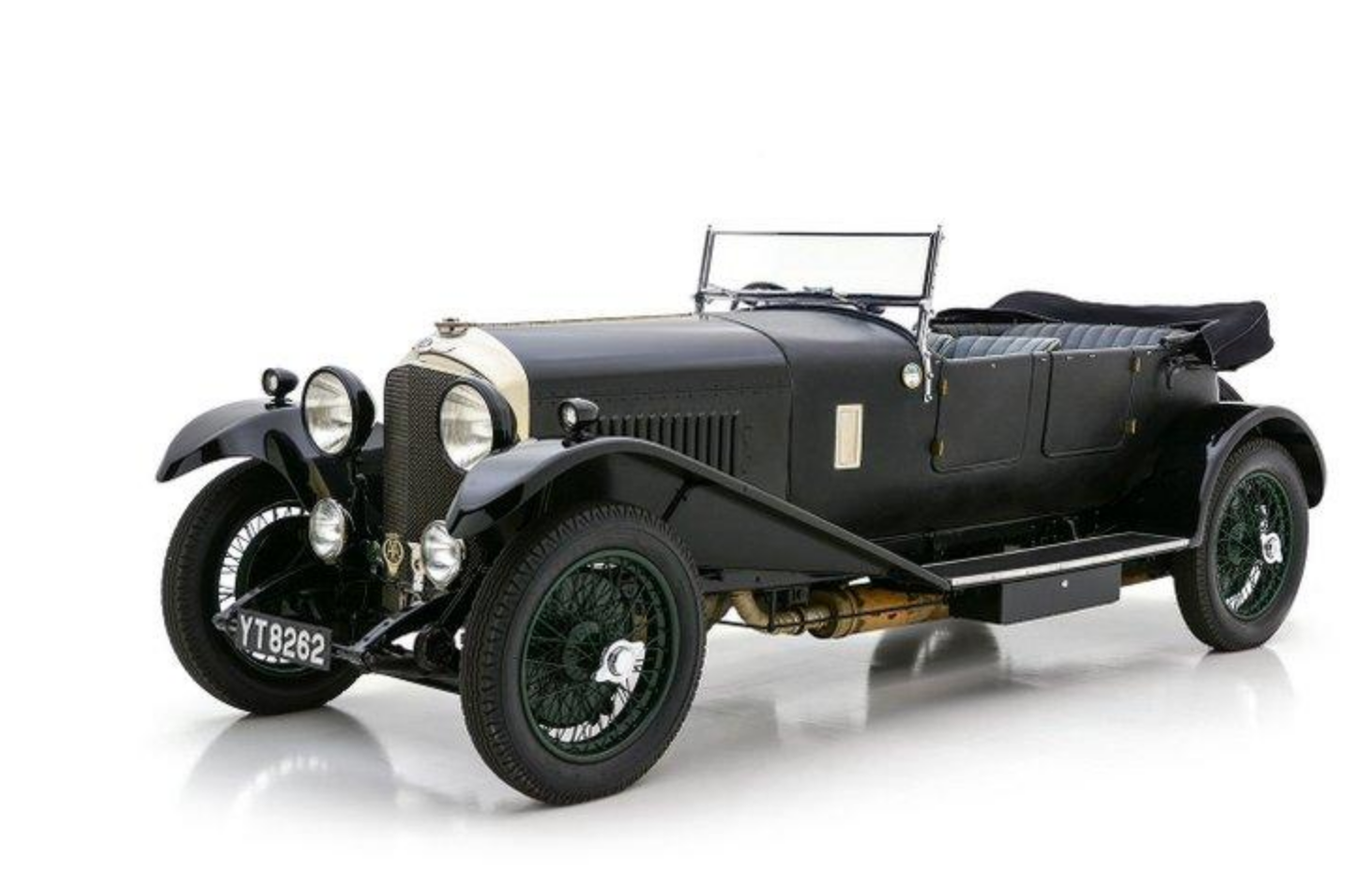 This superb 1928 Bentley 4 ½-Litre is chassis number ST3006. This incredible W.O. Bentley is only the sixth 4 ½-Litre chassis built, and the first of the model to feature the now-iconic sports four-seater coachwork by Vanden Plas. A fascinating and meticulously researched report by Dr. Clare Hay reveals this car's extraordinary history, and it stands as one of the most complete and authentic 4 ½-Litres extant – retaining its factory original chassis, engine, gearbox, coachwork, rear axle, and numerous other components.
1940 Cadillac Series 62 Convertible Sedan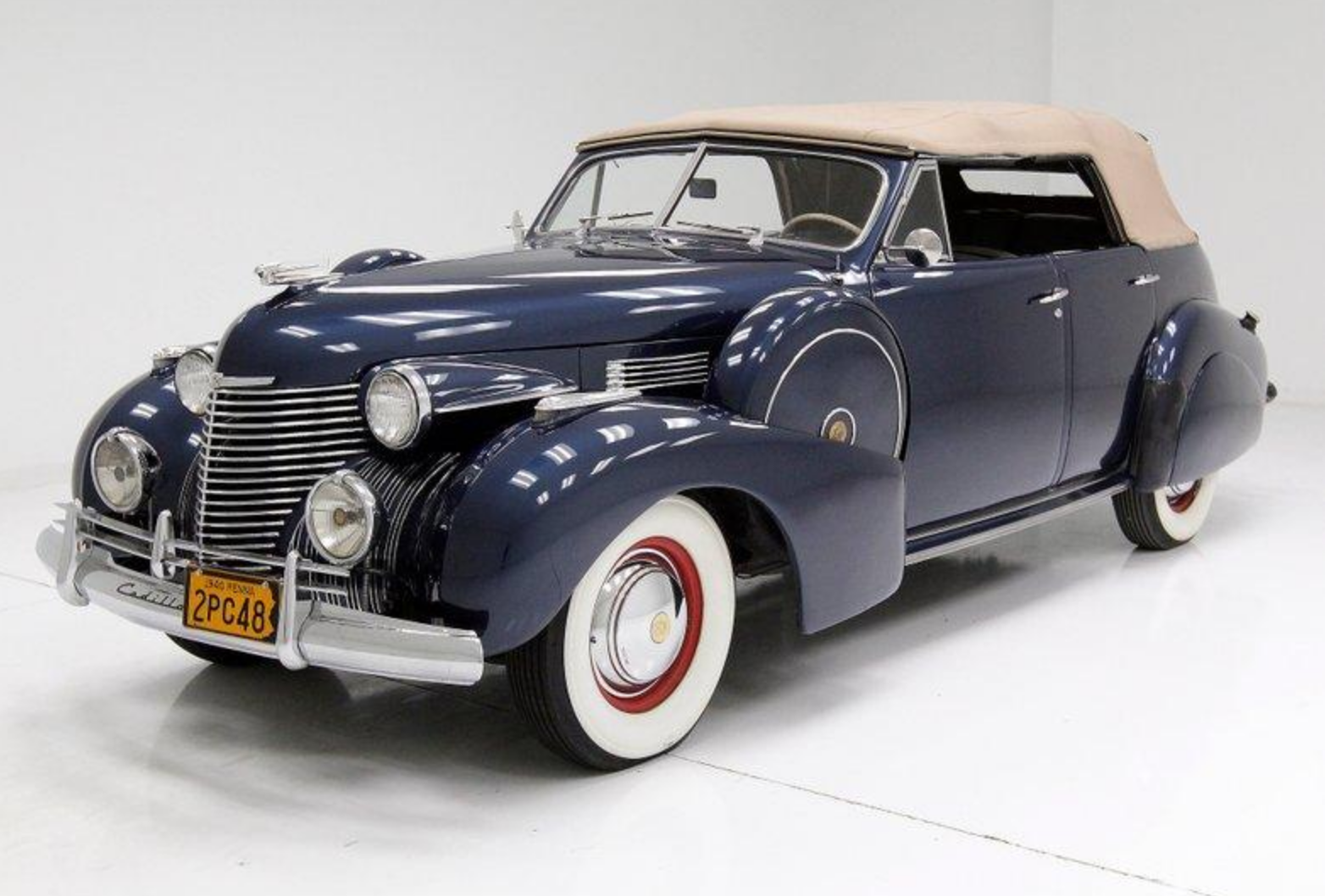 Starting in 1902, Cadillac has built solid and reliable cars that were not only dependable, but also were some of the most opulent and luxurious on the road. Quite simply; for top down motoring in 1940, it didn't get any better than in a Cadillac.

For sale is a nice condition Cadillac that was the recipient of an earlier restoration, that still bodes well for today.  Some patina, and faults are there, but we have a very fine example of the wonderful design when a Cadillac was in its heyday.
1934 Packard Twelve Coupe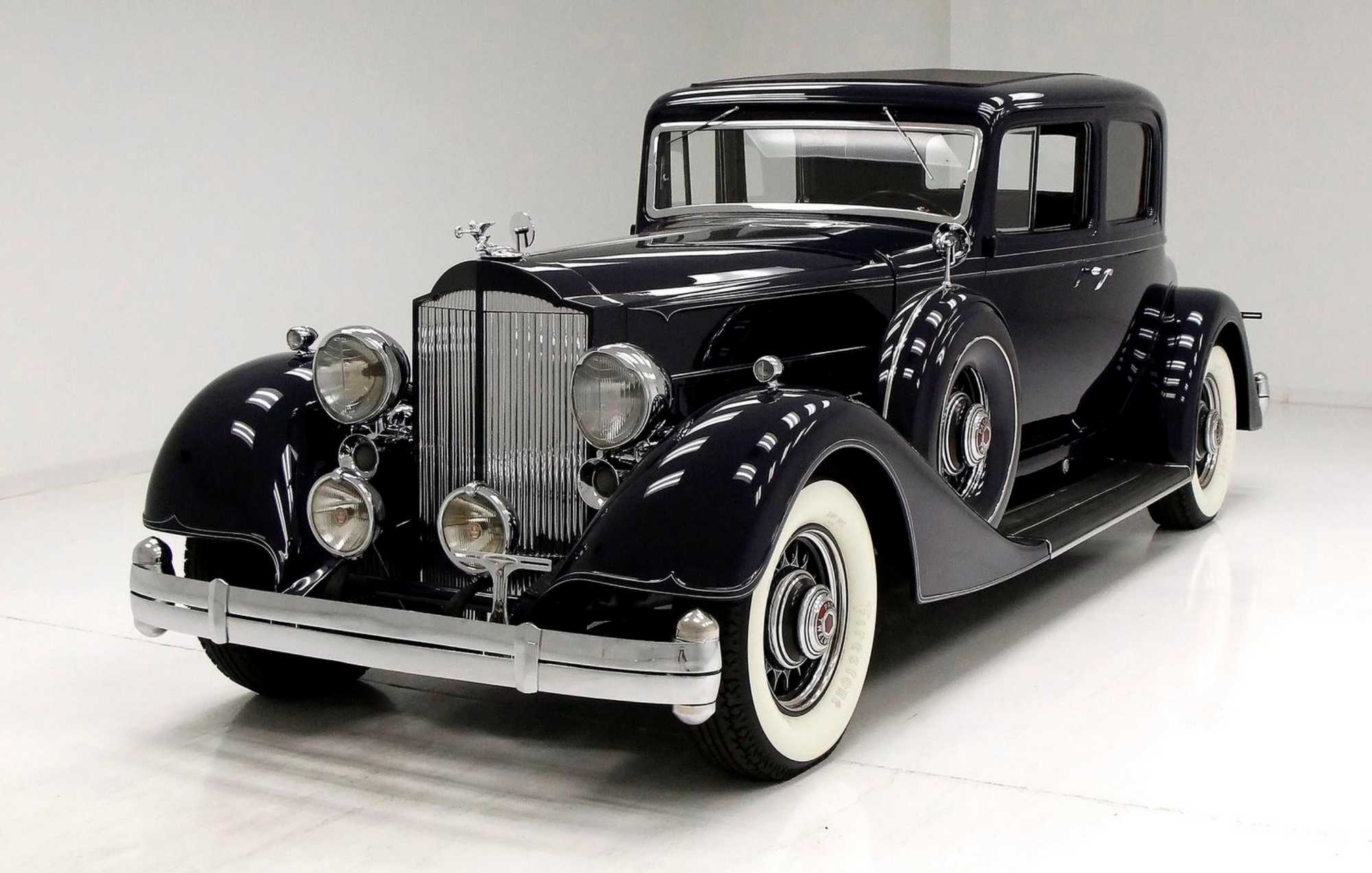 Founded by James Ward Packard with two partners in 1899, Packard was an American luxury automobile marque built by the Packard Motor Car Company.  Packard automobiles were produced from 1899 until 1958. This 1934 Packard Twelve Coupe is a beautifully preserved example. It's suspected that the car was originally owned by wealthy Kansas City political boss Tom Pendergrass. This car was shipped from the plant to Kansas City and the Reid Ward Motor Company so it may stand to make sense.
1939 Cadillac Model 75 Limousine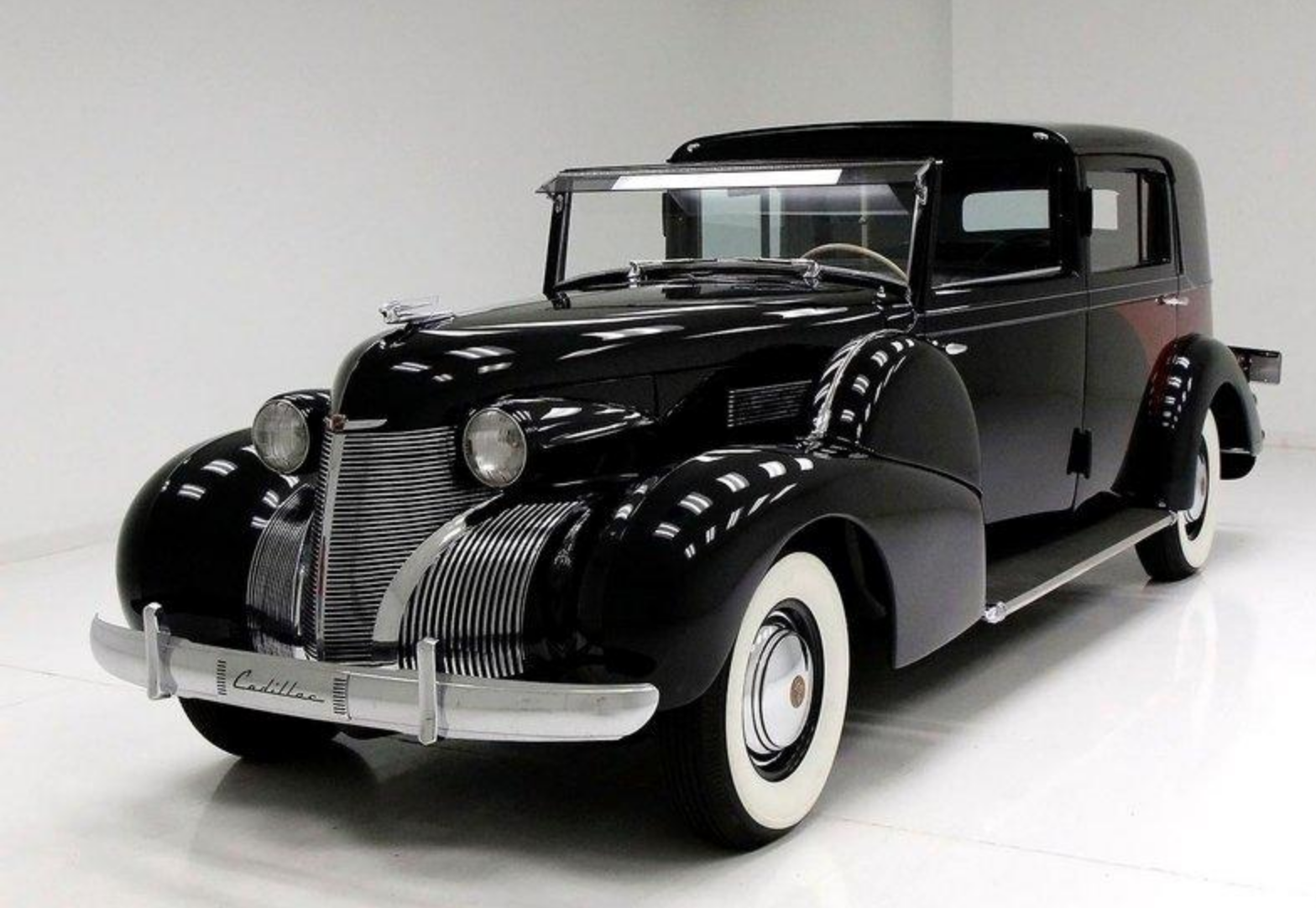 This is a 1 of 2 Brunn Coachwork Creations, only 1 survives as the other one was demolished in an incident in Florida. This particular model was one of only 13 semi-custom formal open front town cars, and this particular car has a modified fenders to match the sloping lines of the rear of the car. So now it becomes 1 of 1! The two were built for Mr. Weidner by the Hermann C. Brunn body company from Buffalo, New York. These cars were custom ordered and this order cost Weidner $27,000 each. It was the depression, and body companies were folding left and right. This order allowed the Brunn company to survive the depression.
1933 Packard 1005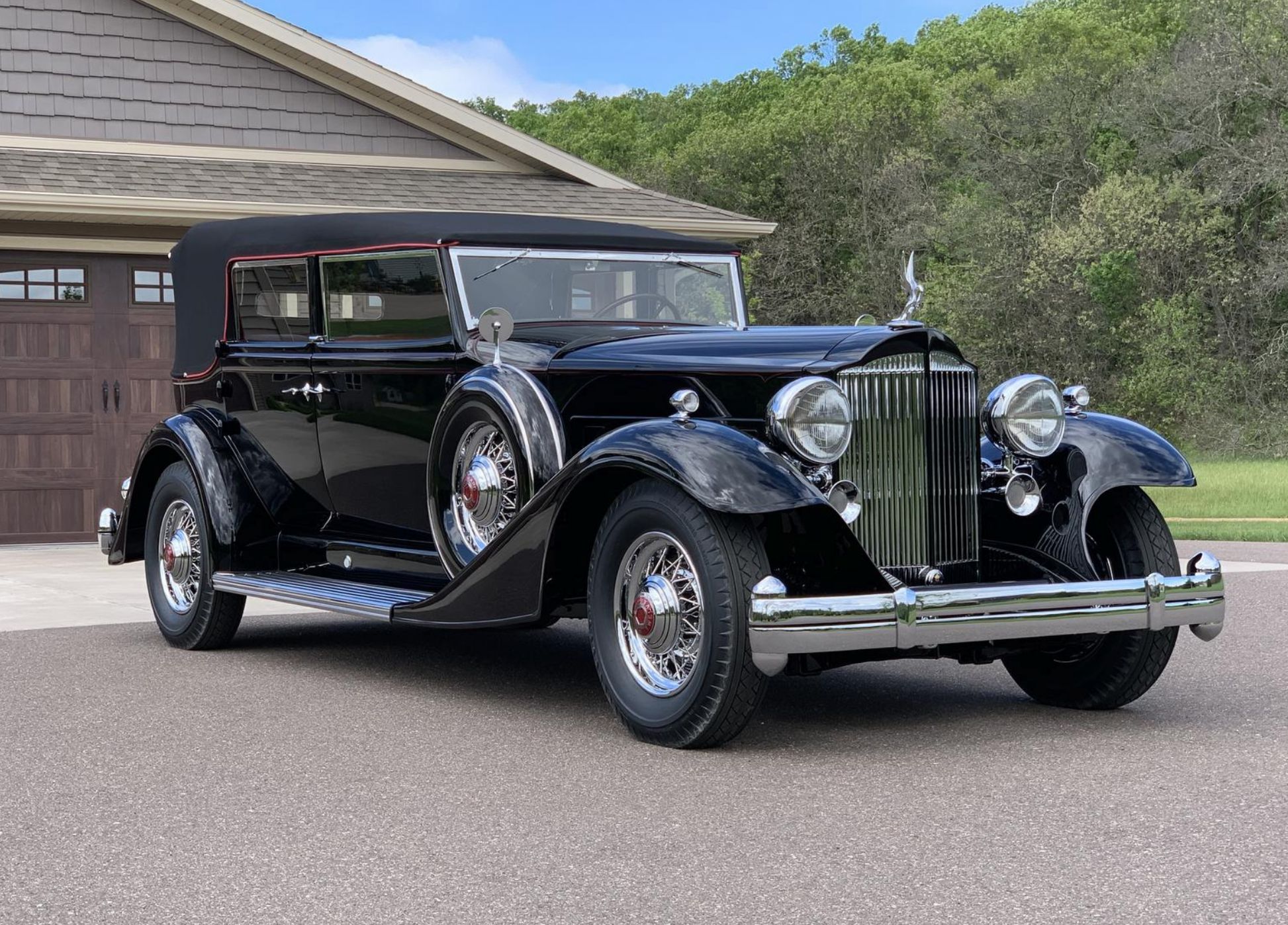 The Packard twelve was the pinnacle of the 1933 model line. It was fast, modern, distinctive, and luxurious. The engine produced more than ample power while handling, suspension, and chassis refinements created a more easily operated and enjoyable Packard than those of the ninth series. This 1933 Packard Twelve Convertible sedan has chassis number 901483, engine number 901357, body number 6301, front axle number 901472, and steering box number 901506. All of which are still clearly visible after the restoration.
This post only highlights parts of the stories behind each car. However, each lot shows the full story, fascinating story behind each of these rare classics. Please visit each lot to learn more, and check out the many other cars you can bid on in this incredible auction!