Thanks to the power of social media!
---
Last November, James McCraw took to social media in hopes of finding a custom 1949 Ford Coupe previously owned by his grandfather, who passed away in 2011. Like many of us probably have tried doing, McCraw spent months trying to track down the car on Craigslist, but it was a post on Facebook that finally helped reunite him with his grandfather's custom car.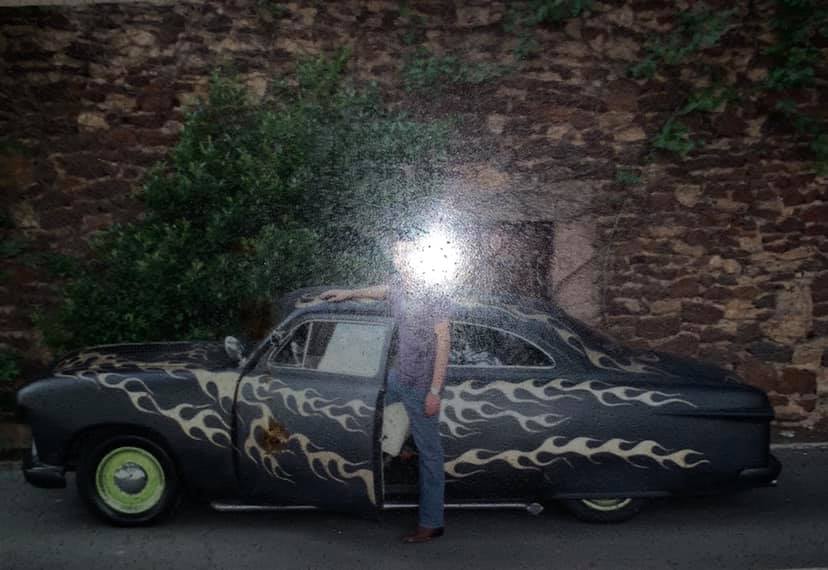 McCraw, of Sherman, Texas, posted an image of the car on Facebook where it was shared 352 times, and within about six hours, the Ford had been located in Durant, Oklahoma – only 30 miles away. The car's current owner has had it for around six years, but within a week of this post, McCraw had bought the car that his grandfather never wanted to sell.
"He didn't want to get rid of it, but circumstances happen so he had to sell it. He would love to see me having it back."
This 1949 Ford is a cool-looking custom car that has been chopped, shaved and lowered, and with the exception of the full-length flames and lime green wheels, it looks almost identical to the picture McCraw shared of him standing next to the car back in 2010. McCraw says that the car needs new wheels and tires, but other than that, he's enjoyed driving it around and plans to show it off once he finishes his plans for the car.
Source: News 12
Related Articles...