What kind of power is this thing making?
---
With the current attitude toward diesel vehicles in general and tuned diesel trucks specifically, it's interesting to see someone put a video on YouTube of one on a dyno. We think diesel trucks are pretty useful and respect their incredible towing performance, so whenever we see or hear anyone trying to insinuate society would be better off without diesels we laugh at their ignorance.
Check out an awesome 1981 Trans Am with a crate engine here.
We also find it ignorant that people expect us to buy vehicles and never modify them in any way whatsoever. Maybe some boring individuals keep everything just like they were from the factory line, but we and many other gearheads have the need to tinker. If you don't get that, just understand it's what we do.
In case you don't know, the 2020 GMC Sierra HD Denali comes with a 6.6-liter Duramax turbo-diesel engine. On this particular truck, boost is dialed up to 28 lbs. and there's an aftermarket tune. The guy also sprung for some really nice Fox shocks, bling bling 35-inch Fuel wheels, and some other bolt-ons. In the video you can see the upgraded hot and cold plumbing, but there's nothing visible that's too crazy.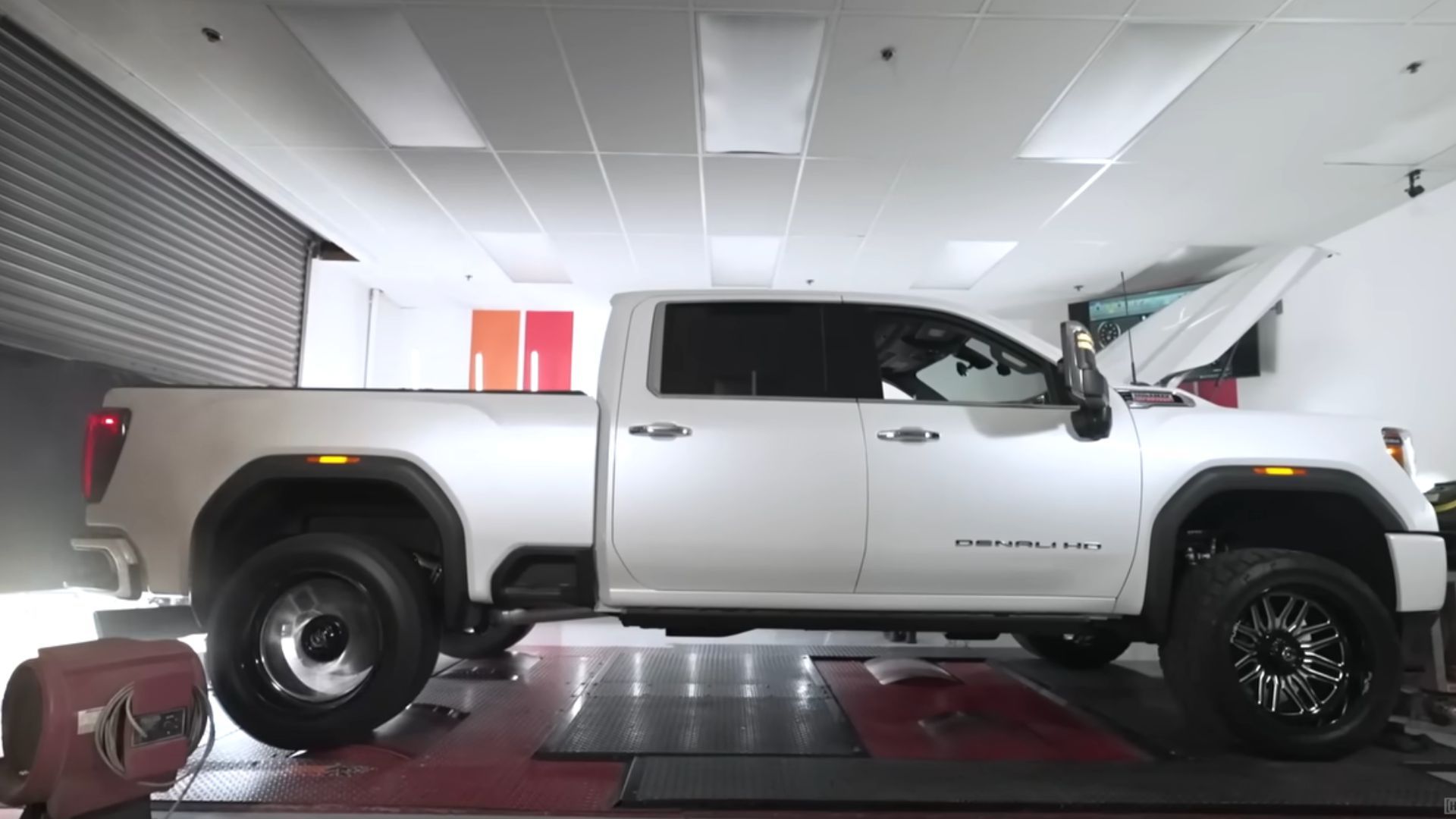 Why the guys in the video seem to be more focused on horsepower than torque as this truck is put through its paces is beyond us. Sure, the hp figures are okay, but the torque side of things is pretty monstrous and that's what you want went towing.
This video was uploaded by Hoonigan and considering how responsible they are, plus the fact this was filmed at a K&N facility using the company's dyno, we're sure everything done to the GMC Sierra HD Denali is CARB compliant so no laws, regulations, or government decrees were violated. So sit back and enjoy the video of a powerful diesel truck and stop worrying so much.
Images via YouTube