Business up front, party in the back.
---
With the production of the Tesla Cyber Truck seemingly taking a really long time to get started, one Tesla fan decided to take matters into his own hands. He might not have built a custom electric truck, but the driver made something even cooler and more unique just to show that they could. So, what exactly drives a person to chop up their Tesla and make it into a Ute?
Watch the latest Motorious Podcast here.
Well, the Ute is a very popular body style amongst enthusiasts who look for something a little bit more unique. Some notable exceptions include the Chevy El Camino, Ford ranchero, and Holden Commodore. All of these cars have their own followings backing them up and making them something for enthusiasts everywhere to enjoy and one way or another. However, these vehicles have largely fallen out of popularity with automotive manufacturers, either because people weren't buying enough or it wasn't economical for the company.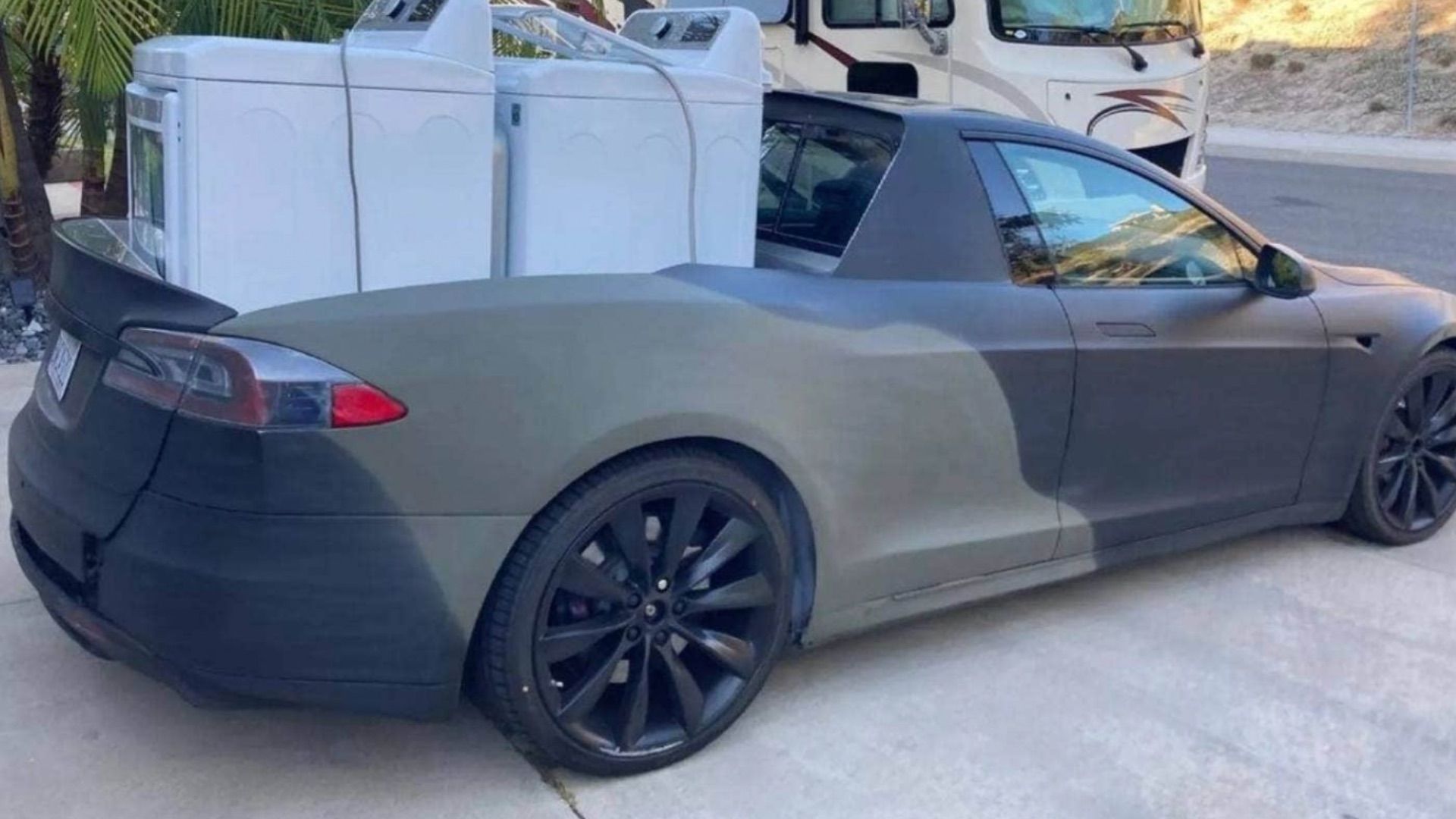 Regardless, This guy clearly loves sitting behind the wheel of a car with all the utility of a pick up truck. In an Instagram post featuring the bed of the Ute, the builder details a lot of custom manufacturing work and TIG welding to make it all possible. When all is said and done, the Tesla will be capable of hauling quite a lot of material without excess strain on the frame or motors. Pictures of the automobile have featured the total with two pretty large washing machines sitting in the back along with other cool things you might find in the back of a regular truck. The build seems to be going pretty great so far and hopefully this incredible car enthusiast dream will soon come true.