It was all to raise money for Hurricane Ian relief…
---
A 2022 Shelby GT500 Heritage Edition is by no means a cheap car, but the fact one auctioned over the weekend for $1,000,938 is shocking. In the end, it wasn't really about the car, which one day could reach that kind of value, but instead about helping out people adversely affected by the ravages of Hurricane Ian. In other words, this is yet another story of how gearheads watch out for others.
Donated by American businessman and philanthropist George Shinn, the Heritage Edition Shelby GT500 commanded plenty of attention even before it crossed the block at Barrett-Jackson's Houston Auction on Saturday.
Created as a tribute to the 1967 Shelby GT500, the Heritage Edition wears Brittany Blue with Wimbledon White racing stripes, making it quite the looker. Backing up that throwback appearance is a snarling blown 5.2-liter Predator V8 with 760-horsepower and 625 lb.-ft. of torque on tap. Unfortunately, Ford and Shelby don't offer a gated manual, but the Tremec 7-speed dual-clutch transmission does offer lightning-fast gear changes.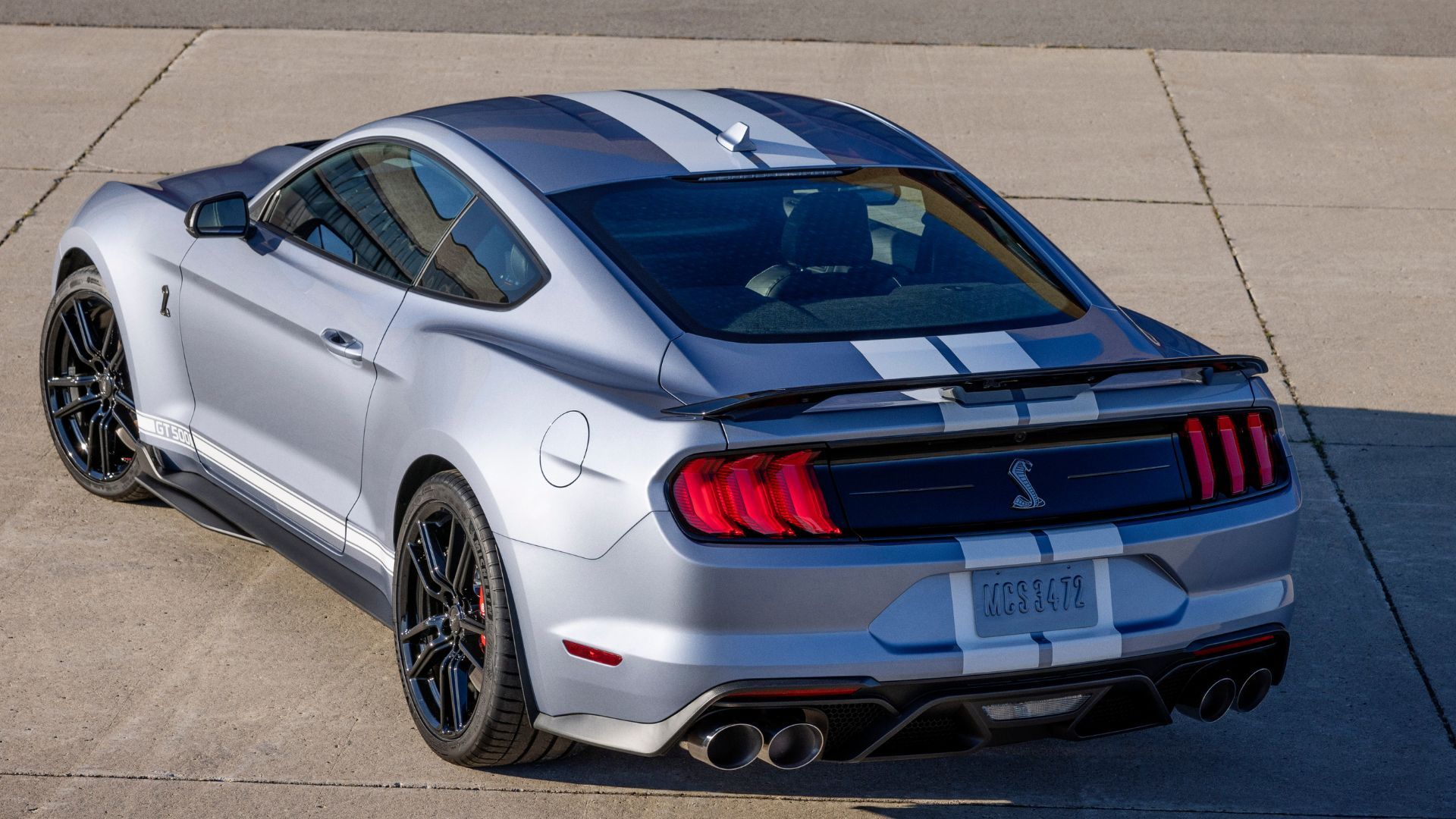 According to a Fox News report, car collector Mike Patterson won the Shelby GT500 Heritage Edition for $400,000 but donated it back to the auction event. It was then sold for $300,000 to an unnamed party. More donations were thrown into the pot by Shinn, Kathie Lee Gifford, Rick Hendrick, and others. Someone even passed around a hat and people threw cash in it. When the dust settled, the pony had pulled in over a million for hurricane relief efforts.
All the proceeds of the auction were donated to Samaritan's Purse and the Florida Disaster Fund. Those two nonprofit organizations are continuing to help with hurricane relief. Like we said before, this is yet another example of how the car community isn't just interested in cars but also in helping people in need.
AmericanMuscleCarZ.com loves Hagerty Drivers Club and we're sure you will too. For just $70 per year, members enjoy six issues of the award-winning Hagerty Drivers Club magazine, unlimited access to Hagerty Valuation Tools, answers to any and all automotive questions from Ask Hagerty, VIP perks at events across the country, exclusive automotive offers, 24/7 emergency roadside service and so much more. What's more — it's a great deal. Using just one or two of the Drivers Club benefits easily pays for the cost of membership for the entire year. Need new tires? Automotive event tickets? The most up-to-date vehicle values? Hagerty Drivers Club has you covered. Ready to ride? Join the club.