This is a pretty impressive build.
---
Maybe you're a fan of the Saturn Sky just the way it rolled out of the factory – that's fine. But not everyone is. In fact, there's a good group of people who believe GM should've wedged a V8 into the little roadster, along with the Pontiac Solstice. There are even kits to do just that. As you know by now, this car doesn't take that route at all. Instead, it has a 2JZ inline-six donated from a Toyota Supra, making for a wonderful American-Japanese mix you might not have ever considered.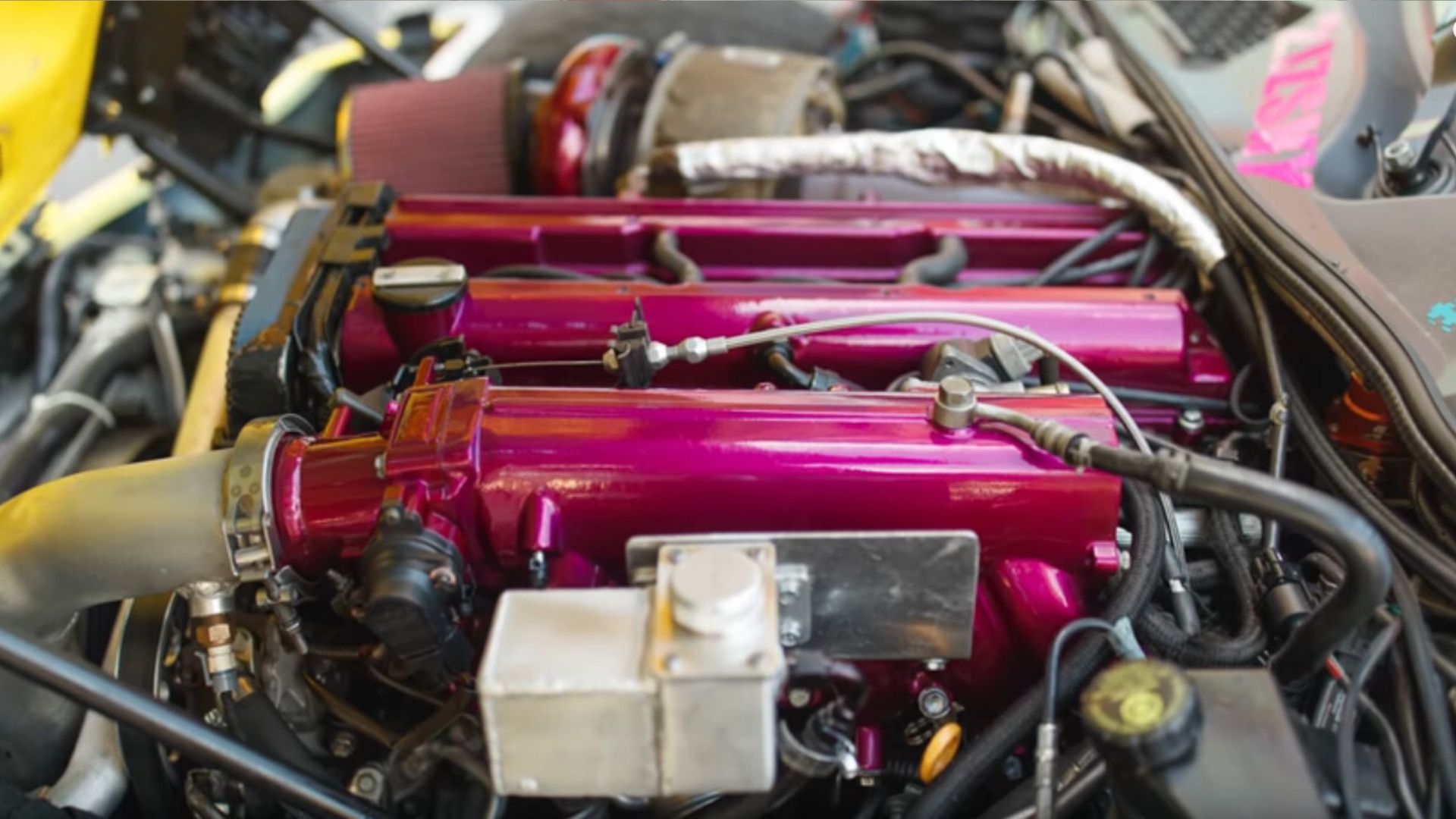 In the tuner community, 2JZ swaps are fairly common, especially for Nissan 300ZXs. Some tuners think dropping the 2JZ into any car automatically makes it ten times better, maybe even more. Part of the reason why it's so popular is the Toyota powerplant isn't overly large, plus it takes to modifications extremely well, thanks to its overbuilt design.
All you have to hear is this modified Saturn Sky fire up and then accelerate hard to be sold on how cool it is. You can tell from the video the thing is quick, something the little roadster should have been from the get-go.
You don't see too many modified Saturn Sky or Pontiac Solstice roadsters. It's a real shame, because there's serious potential in either one. Maybe as time marches on that will change and people will see just how close GM came to producing something great, because a few tweaks make such a difference.
They do point out in the video that a Saturn Sky was used in Formula Drift. Most people probably don't know that, but now you do.
Other than some aftermarket white wheels, this Saturn Sky looks stock. Most people wouldn't expect it to be running anything too crazy, so it's a kind of sleeper in a way. Although if you were to hear it running the cat is out of the bag. The idea to use a 2JZ came from the Saturn owner connecting with a guy in Canada through Facebook who had done it. Thanks to the power of the internet he learned how to take on the exotic project and the rest is history.