Most old toys get thrown away when they're used up. Instead, this classic Tonka truck got a new lease on life.
---
If you're anything like us, you grew up playing with Tonka trucks in the yard. Remember those? They were big, yellow, and made out of good old fashioned steel.
While browsing YouTube, we stumbled upon this video from the Rescue & Restore channel. In the video, the host restores a rusty Tonka dump truck from 1980.
He's got a long road ahead of him. It's clear that this truck spent an awful lot of time outside. In fact, the rust isn't even the biggest problem – there's a bullet hole in the dump bed!
What's entertaining about this toy restoration is how similar some parts of it feel to full-size auto restoration. That's because these trucks are made out of steel, so many metalworking techniques carry over.
After disassembling the truck, he carefully repairs the bullet hole with a welder before taking all of the truck's metal parts into the sandblaster. Watching the sandblaster strip away all of the old paint and rust is quite satisfying indeed.
Next, he powdercoats the metal parts with primer, then sands it smooth. Finally, it's time for the bright yellow color coat (black on the chassis).
He also cleans up the plastic parts, and he even polished the tires back to a nice shine. One of our favorite details is the white-letter tires – you'll have to watch the video to pick up on his technique. It's pretty clever.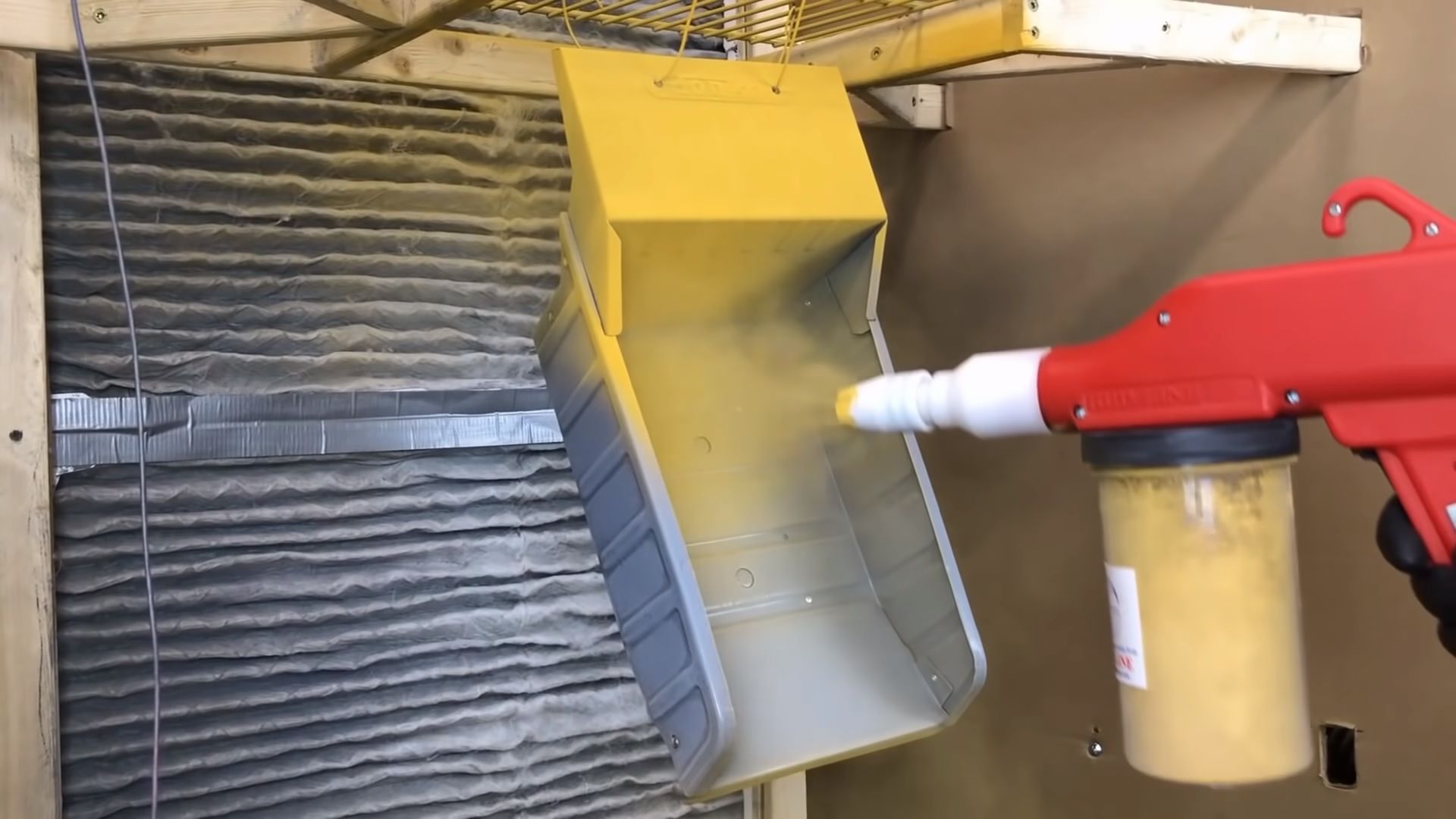 As the truck is carefully re-assembled with rivets, we're impressed by how few parts required replacement. The windows are new, and new axles were cut and polished. Besides that, all of the parts are original.
It was a lot of work, but this truck cleaned up nice! Of course, the final step in the restoration was a fresh pair of bright red "Tonka" decals. We may have our hands full with car projects, but this video makes us hope we find a classic Tonka truck in a barn somewhere.