Meet the 911 S/T…
---
Of all the long-running badges in the auto industry, the Porsche 911 is a true standout. Now that the iconic EuropeanGT is marking 60 years since its launch, the powers that be in Stuttgart have revealed a new model to celebrate. The Porsche 911 S/T is a special edition model that's already a collectable and will only grow more desirable over time.
Watch a Porsche 911 Dakar race a Lamborghini Huracan Sterrato here.
Blessed with the same 4.0-liter flat-six engine used in the fiery GT3 RS, this 911 packs a serious punch. Proving it's for true enthusiasts, this ride comes with a six-speed manual transmission, weeding out anyone who's not confident in their third pedal skills.
That's not the end of the magical formula with this car. Tipping the scale at just 3,056 lbs. this is the lightest of the 992s. So you get GT3 power but added lightness, affecting not only acceleration but stopping and handling performance.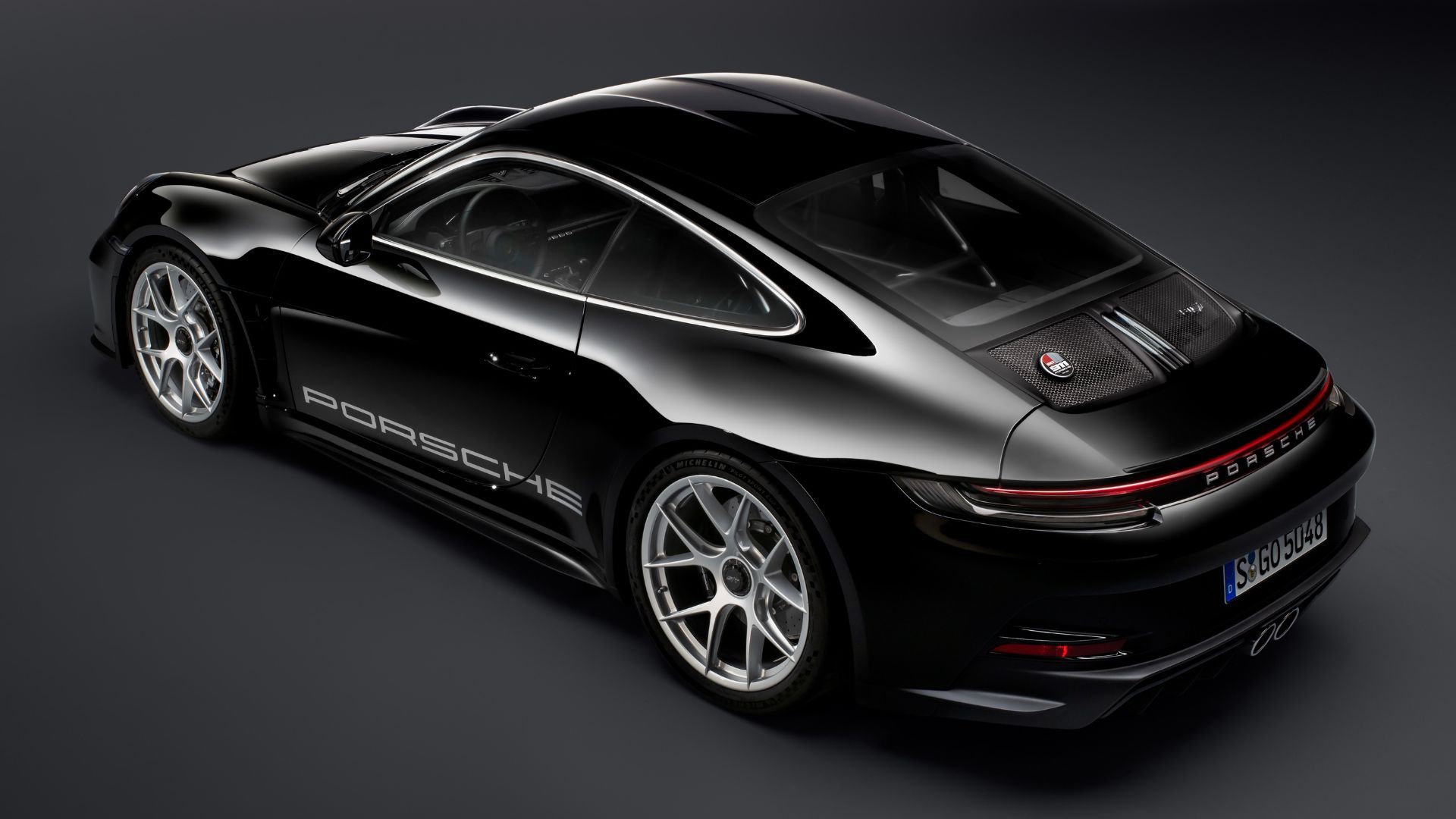 As one might suspect, that lightness was achieved through some engineering wizardry, namely the carbon fiber-reinforced plastic chassis. Other lightweighting techniques include ceramic composite brakes, magnesium wheels, reduced cabin insulation, and other slimmed down designs. The result is something your average driver wouldn't even understand but that's the ultimate thrill for enthusiasts.
The Porsche 911 S/T will be a 2024 model year release, but don't expect to find one sitting in your dealer's lot. Production will be limited to 1,963 units, a number which was obviously deliberate. While not as limited in its run as some special edition models, that's still few considering these cars will go all over the world.
Being the key market for Porsche, we expect a fair number of the S/Ts will end up here in North America. But we also anticipate getting one will be difficult, hence the instant collectability.
Images via Porsche