They couldn't air this on TV, but you can watch it on the internet…
---
Watching old car commercials is one of our favorite pastimes. They're a window back to when things were simpler and the vehicles which today are legends were new. It's interesting to see how ad agencies and automakers worked to get the public excited about different models. What's even more interesting to see is this actor in an old Ford truck commercial doing a take which he knew would never be aired on television.
The take which did air is him walking around an F-150 and Ranger while talking about competitors pulling different stunts in their commercials. We've shown some of these commercials before, like one pickup carrying another one in its bed while crawling over big boulders, or all the competitors' beds stacked up in its own, or parachuting from an airplane, or even stacking up all the trucks from the same brand to show off how tough they are.
Actually, all those stunts we just named off were done by Ford, so it was absolutely throwing stones in its own glass house with this latest commercial. In other words, automakers have been giant hypocrites for some time, proving it's not just a newer phenomenon.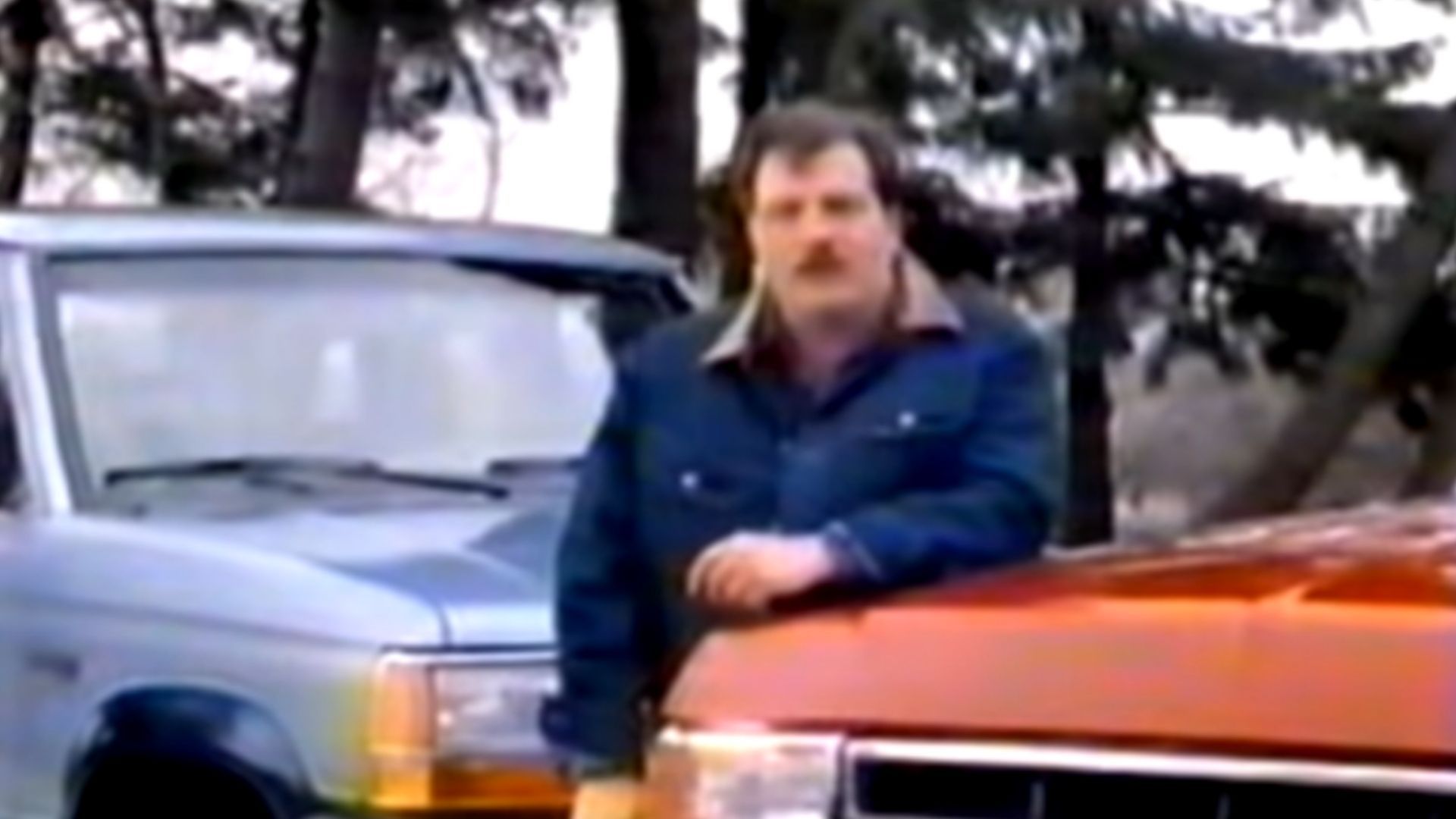 In the video you'll see the take which aired on television. It's pretty standard fare for truck commercials back in the day, with Ford trying to make the competition sound silly while acting all serious and tough. After that you see the take which obviously was done for pure fun. It's crass, the actor is smoking a cigarette, and you might think it's more like one of those funny commercials done by Saturday Night Live back when they used to actually make jokes.
Just to be clear before anyone watches this video, it's not safe for work or for kids. So don't watch it without headphones on if you're not sure you want anyone else in the room hearing a fair amount of cussing and such. You've been warned.