This rare bird is upping the ante…
---
Any time a Gullwing is up for sale people get worked up. That's understandable considering it's one of the most graceful, majestic cars ever made. Even if you're not a fan of Mercedes-Benz, you likely have admired these from a distance. When you combine that with a compelling provenance, the result is aggressive bidding. That fueled the $6.8 million paid by one individual at the RM Sotheby's event in Arizona.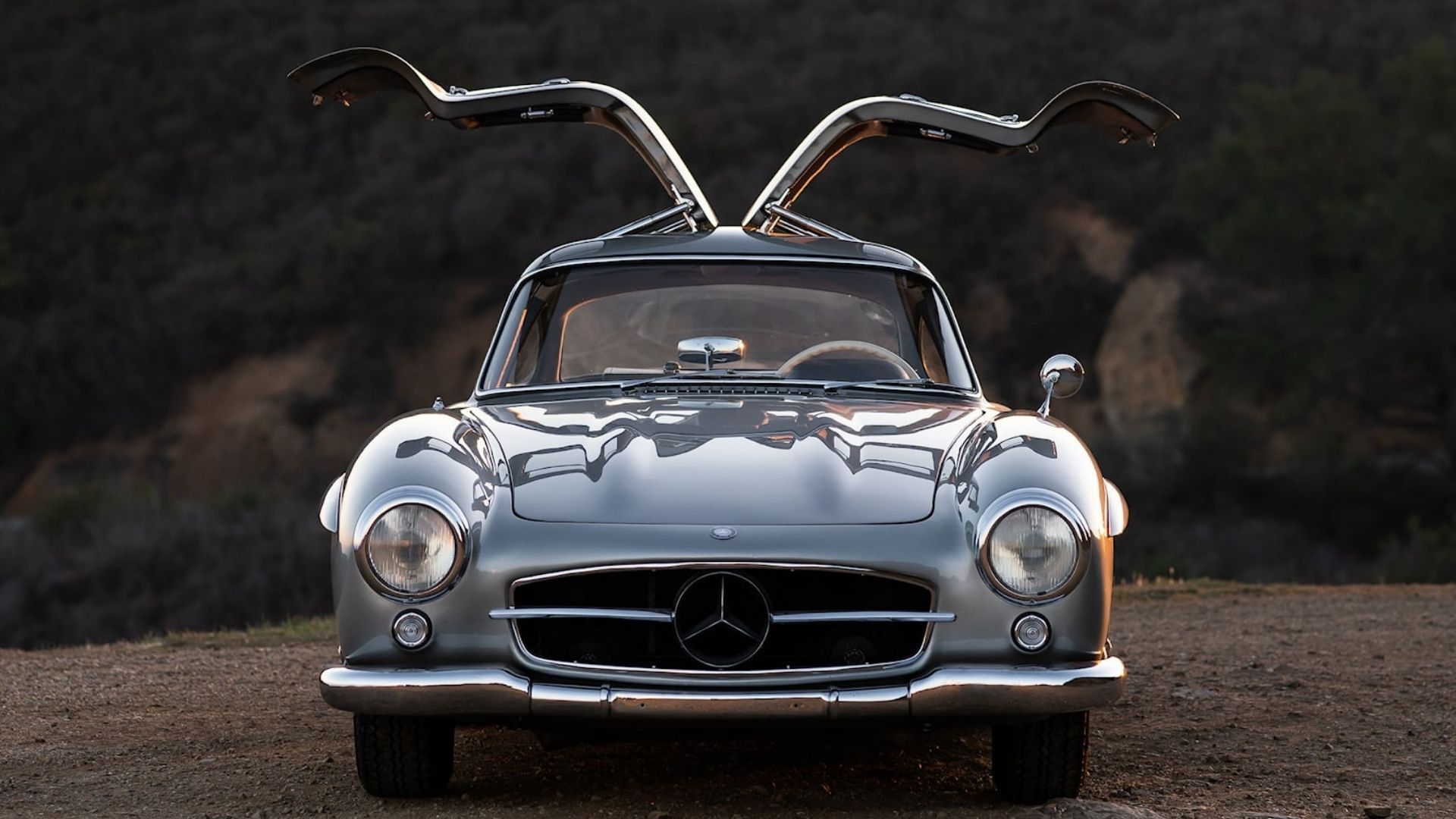 This particular 1955 Mercedes-Benz 300SL wasn't just another Gullwing, although it still would've been more than respectable had it been. It's one of the rare and highly sought-after Leichtmetallausführung or Light Metal Version which were crafted out of aluminum. Many call them the "Alloy" Gullwing as a result, considering them to be the ultimate version of the car to add to any collection.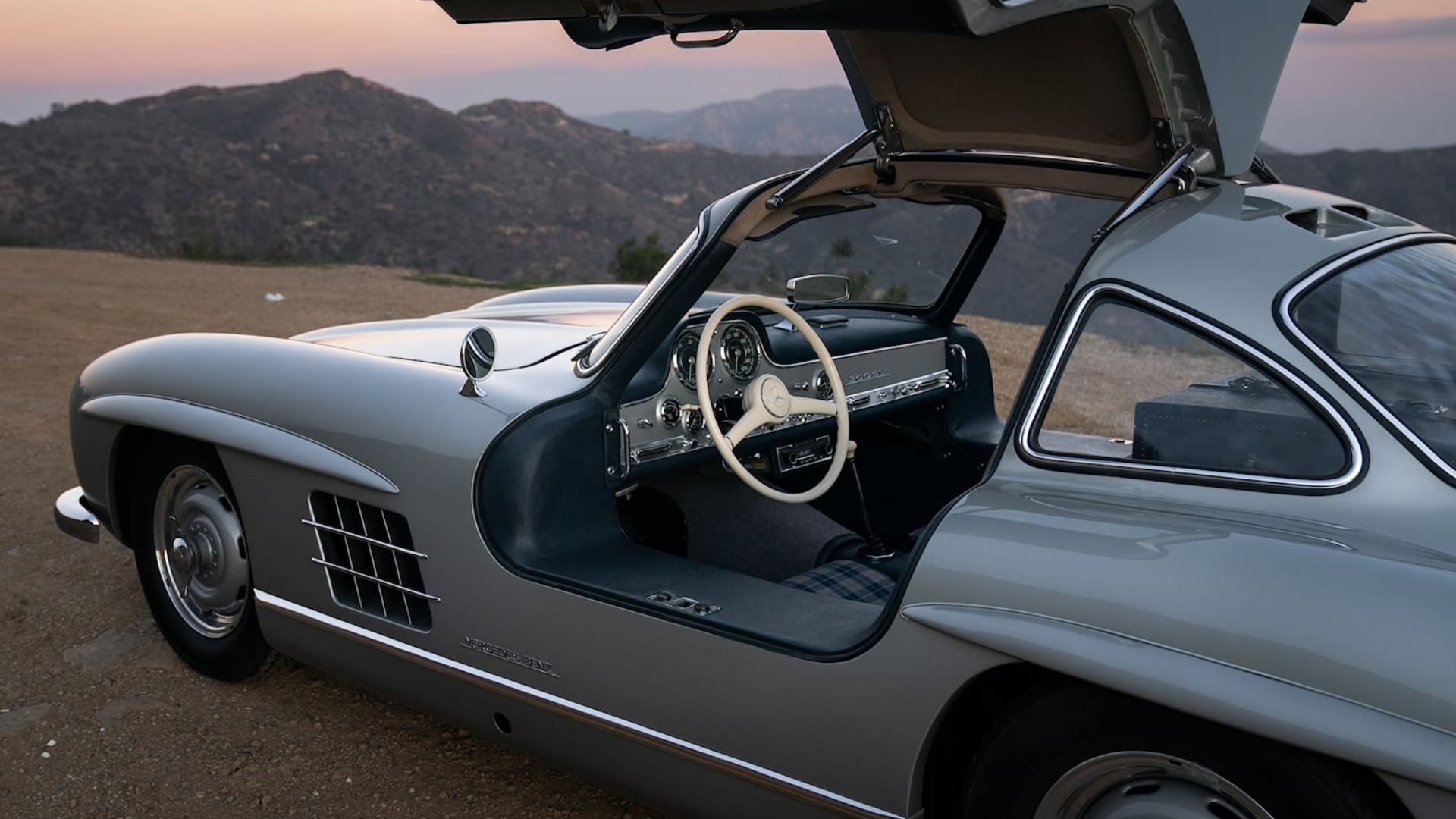 Fueling that perception is the fact the Alloy Gullwings have a different configuration not found on the steel-bodied cars. They were built with racing competition in mind, which was why Mercedes-Benz stuck high-performance NSL engines in them, which were tuned to put out 215-horsepower. What's more, Rudge center-mount wheels were standard along with special vented front brake drums. The suspension is different, using unique springs designed for better handling at high speeds.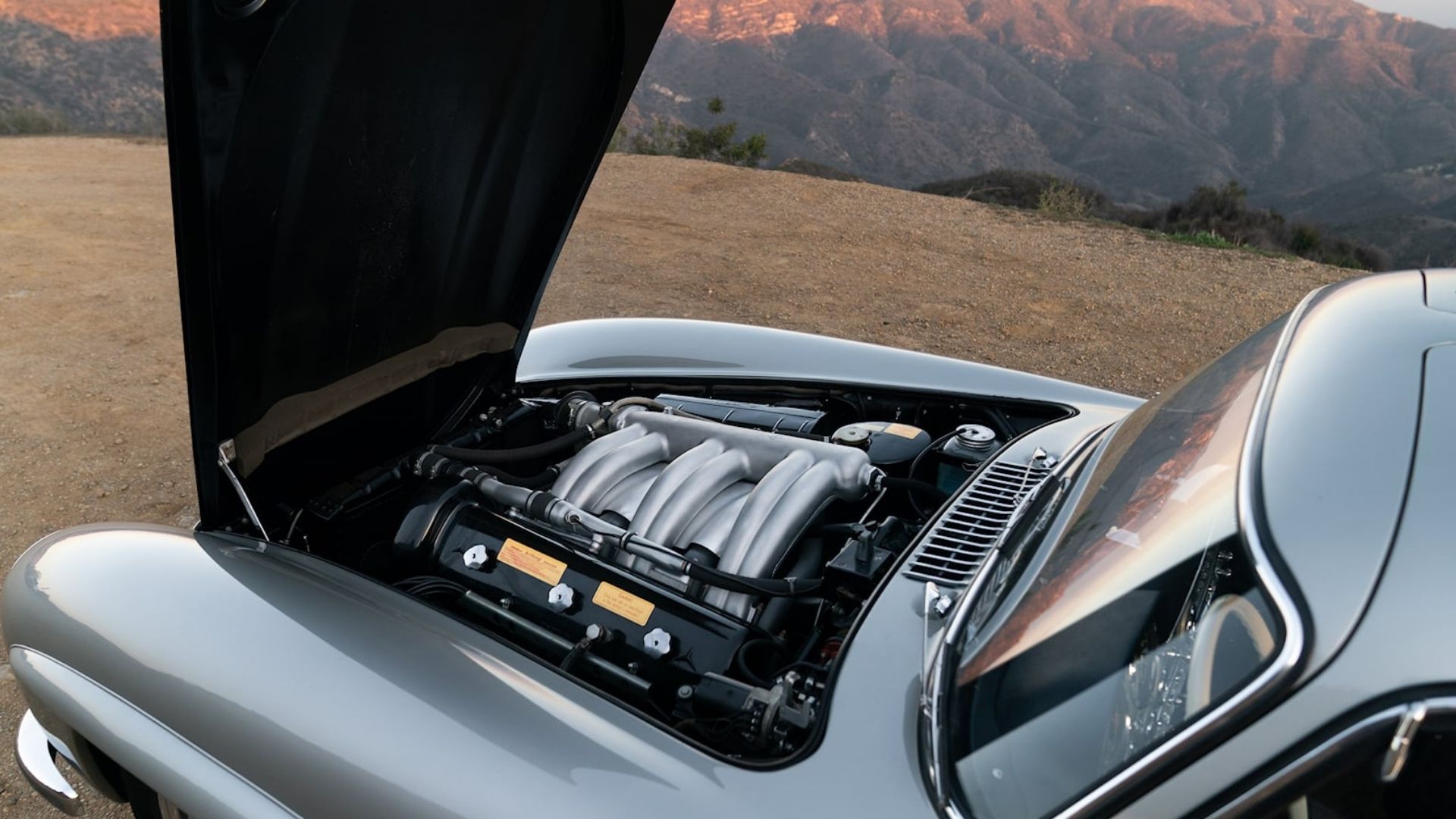 Originally ordered by Joseph F. Weckerlé of Casablanca, Morocco this 300SL wore Silver Gray Metallic over blue from the factory. It also came with the high-speed 3.42 rear axle with uprated metric 270-kph speedometer, Becker radio, and standard glass windows instead of the standard Plexiglas. What's more, it was the only example delivered from the factory to Africa. It has since passed to the United States and had several well-known owners from the Mercedes-Benz enthusiast community.
A mere 29 of these Alloy Gullwing cars were made. Add the fact everyone wants one and the provenance of this particular example, and that's why bidding was so fierce.
Images via RM Sotheby's