This better not be the next TikTok challenge…
---
Early on the morning of October 19, a man launched a Chevy Camaro into the side of a building in Riverside, California. The aftermath looks like something out of a movie, well a movie made in the 90s before crappy CGI took over, but it is quite real. Police say this was the handiwork of a gang member running from officers, not Wil E. Coyote chasing after his bird friend, so truth is stranger or at least as strange as fiction.
See a crazy Ford/BMW Hot Wheels champ here.
Police aren't saying why, but an officer and his trainee who was riding shotgun tried to stop the Camaro. Little did they know it had just been stolen and the theft wasn't report to police yet. Instead of pulling over like a good little citizen, the driver decided to show them what an American muscle car can do. Unfortunately, the guy couldn't handle an American muscle car.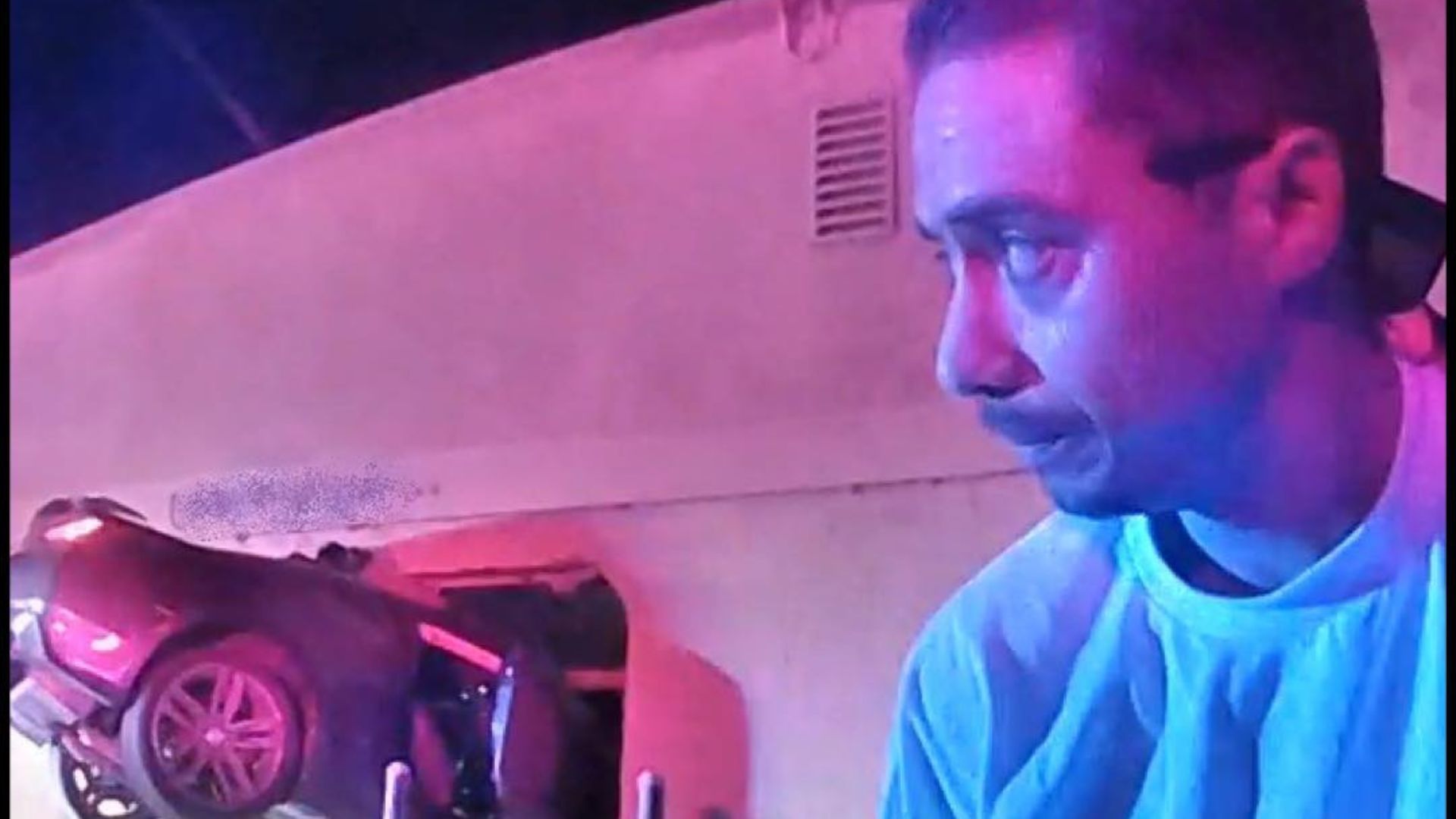 While trying to power through a turn, the guy got on the accelerator a little too much, sending the Camaro flying. Fortunately, a building jumped in the way to cushion the impact. With driving skills like this, we have to admit the suspect is probably more than qualified to participate in a few street takeovers, if he doesn't already have a big Instagram following for his shenanigans.
After the crash, officers arrested 37-year-old Pete Elliot Vega and he was booked into jail for auto theft, felony evading police, suspicion of DUI, and driving without a license. We sincerely hope they mocked him all the way to the jail, including for wearing sunglasses on the back of his head at night.
A statement from the police department noted Vega is a documented gang member on Post Release Community Supervision from Los Angeles County. Because that county has been so tough on crime, we're just not shocked they wouldn't issue a PRCS violation hold for Vega, meaning Riverside Police Department couldn't add yet another charge to the long list. Even without that, Vega's bail was set at $100,000.
Photos via Riverside Police Department