And it didn't cost taxpayers a red cent…
---
The Escambia County Sheriff's Office proudly unveiled the newest member of its vehicle fleet, a C7 Corvette Z06, back on the evening of June 24. Before anyone gets worked up about how much this acquisition cost the taxpayer, the answer is zero since the sports car used to belong to an unnamed felony suspect. What's more, the wrap, lighting, and other upfits were all paid for by the Escambia County Sheriff's Foundation.
Check out the Motorious Podcast on YouTube, Spotify, Apple Podcasts, and other podcast platforms.
According to the sheriff, this is the "freeist" addition to the office's fleet, so he's just making up words now. Someone made an air freshener in his likeness, which was hanging from the C7Z's rearview mirror. That combined with the decorative wrap should clearly signal this Chevy isn't going to be engaging in hot pursuits even though it could keep up with most suspects' vehicles.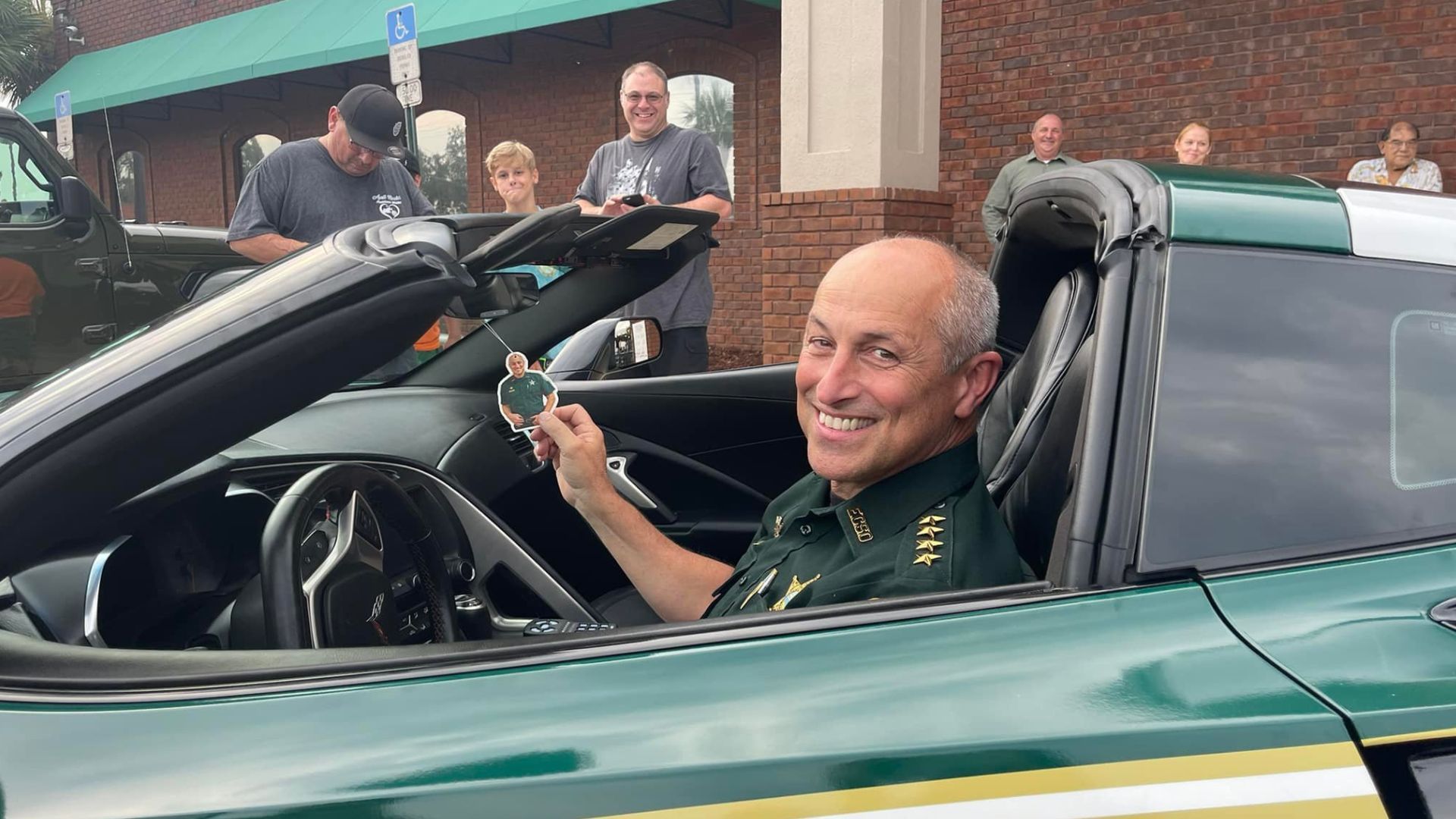 After all, the Corvette doesn't have a push bar, so good luck doing a PIT on anyone. Instead, this is a beauty queen which will be used for community engagement, making appearances at different events to break the ice with the public. Most law enforcement agencies do such things, helping to personalize the officers, deputies, troopers, etc.
Just as important, this C7 Z06 will be used as a recruitment tool to get the youths excited. The sheriff's department needs to concern itself with getting that next crop of deputies ready for service and a flashy sports car is a good way to hook them.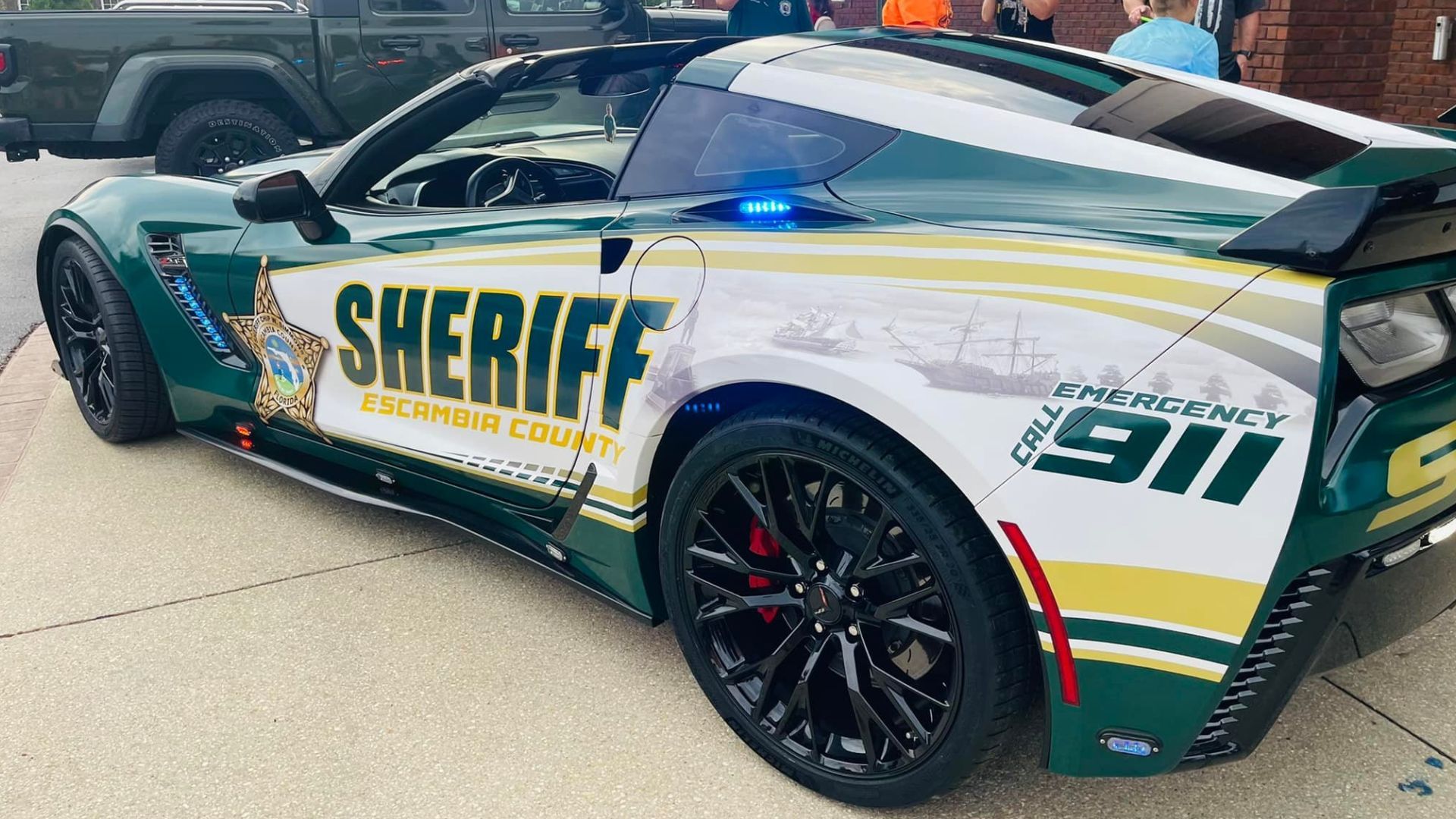 Now you can whine about law enforcement seizing vehicles and other property, if you so choose. It's a controversial topic. Some think it's essentially legal theft. Others believe it's a legitimate way of punishing those who break the law. And there are some who think it sometimes is good but other times is abused. We'll let you decide where you fall on the issue.
Photos via Escambia County Sheriff's Office