Don't worry, the guy knows what he's got and won't budge on price…
---
Tom Cotter of Barn Find Hunter sure has lived an interesting life and made quite a few connections in his time chasing down rare cars tucked away from public eyes. The man has access to places the rest of us don't even know exist, so it's great when he brings us along for some of those adventures. This time around the man is in San Diego where he introduces viewers to a man with an incredibly cluttered shop just filled with amazing cars and memorabilia from back in the day.
Watch the latest Motorious Podcast here.
Up front, this episode is "leftover" footage from another episode shot back in 2018.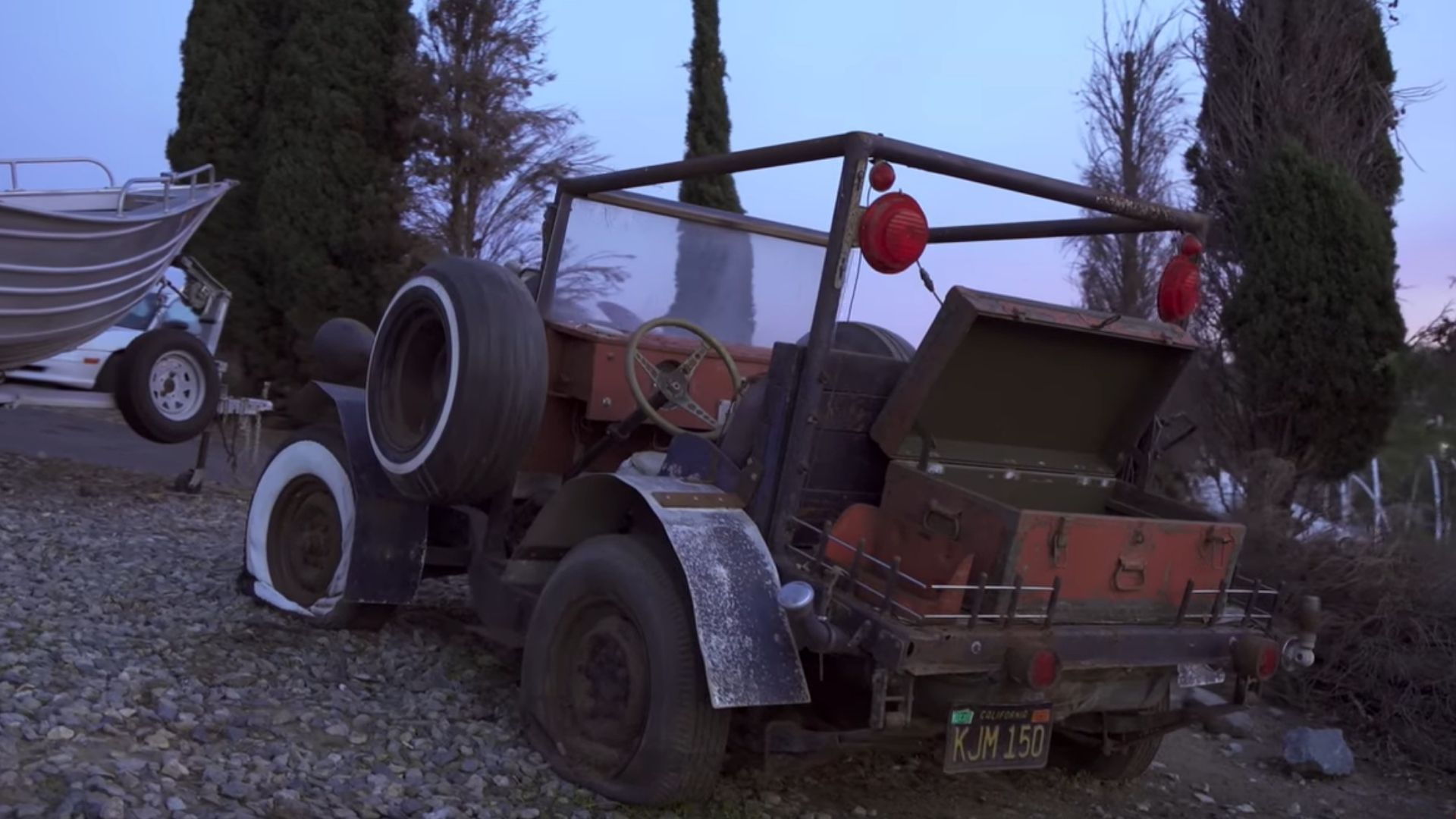 Yes, front and center during the visit is the crushed 1967 Shelby GT500, something everyone is horrified and at the same time fascinated to see. The guy says he found the car in the mid-70s at a junkyard in New York. He thinks it had been there a long time since a tree was growing out of one of the side windows, which usually is pretty indicative of a car that's sat for a while.
He bought it, likely for a song and a dance, but had no intention of bringing the muscle car back to its former glory. Instead, he came up with the idea of cubing it because of a James Bond movie of all things, probably not realizing just how valuable it would've been fully restored today. Before cubing the Shelby, he removed and sold the serial number as well as other usable parts. He was going to make a table out of the car, but like a lot of things in his shop, it's just sat and rusted. Seeing this is definitely painful for a lot of people, but it's also fascinating.
You get to see some other finds which didn't make the cut a couple of years ago, which is interesting since it indicates what the producers thought was worthy of us seeing and what wasn't. Check the video out for yourself.