Apparently this was a controversial video…
---
Growing up I heard constantly about all these supposed secret sauce modifications police pursuit vehicles were running. The cops would of course deny having anything really interesting on their cruisers, but so many people just knew they were lying. Now in the day and age of the internet, everyone knows the secret tool for pursuits the police use is the radio and helicopters. But there are still some cop cars with serious balls, like the Dodge Charger Pursuit, even if it can't hold a candle to the Hellcat.
Watch the latest Motorious Podcast here.
California Highway Patrol Truckee decided to have a little fun for a public service announcement, posting a video to Facebook you can't see any more since it was taken down. We're guessing some California government official didn't like the message, but that's just a guess.
In the video you're not allowed to see, a CHP cruiser does some pretty raucous driving on a closed circuit. The best part of it is how they drift the Dodge Charger Pursuit around the closed track, plus do some pretty smokey burnouts. Usually you don't see a cop car doing anything of the sort, so it's quite the sight.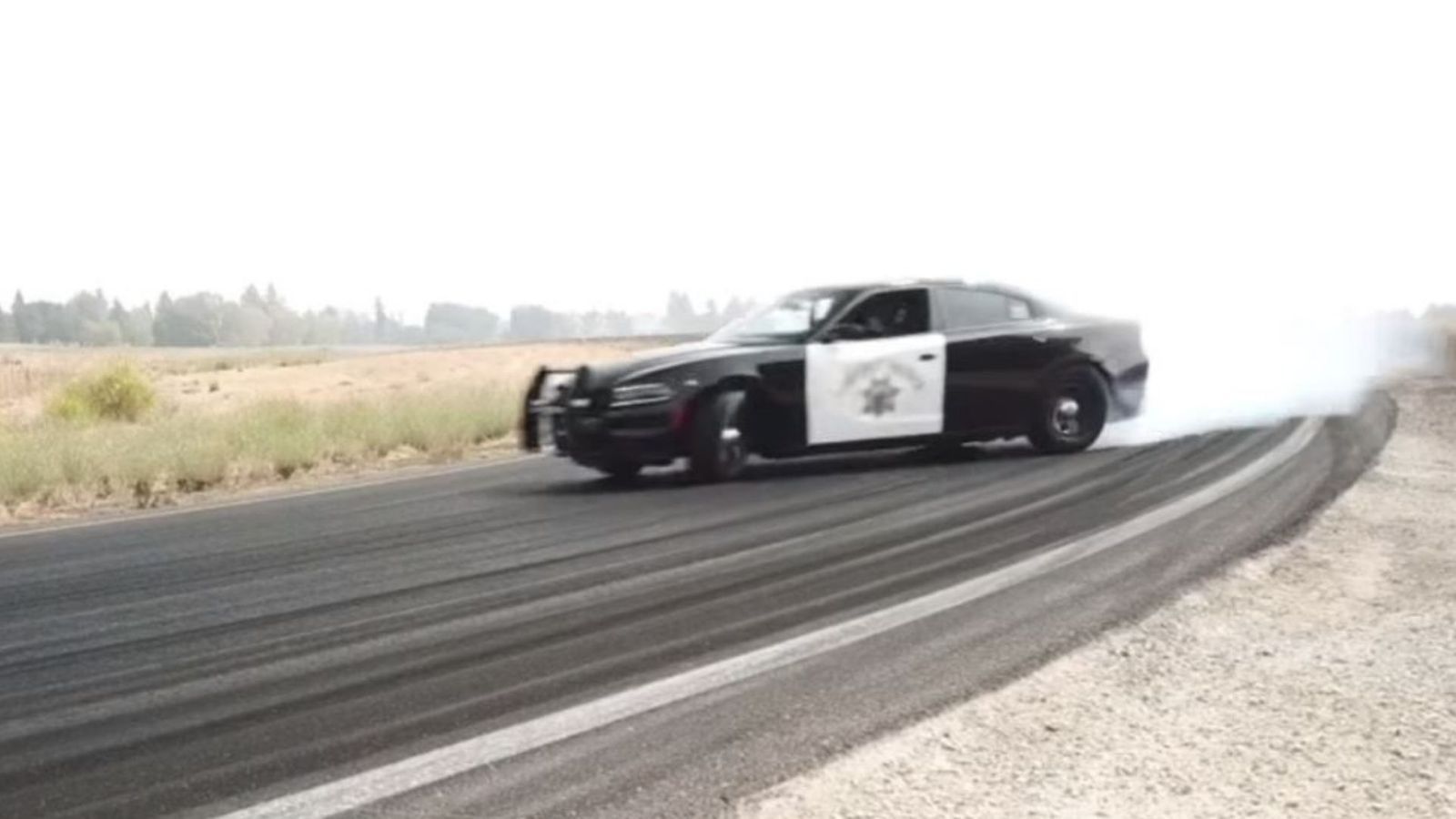 The whole point of the CHP Truckee PSA video is to make people aware of the need to get ready for winter driving conditions. Before you laugh and loudly declare there are no winter driving conditions in California, know that Truckee isn't too far from Lake Tahoe. High in the Sierra Nevada mountain range, there's a pretty healthy amount of snowfall there each winter, so the reminder is quite necessary.
Driving in snowy, icy conditions requires you to shift your habits considerably. Your car won't handle the same, braking distances are increased, etc. It's also an excellent idea to invest in some winter tires mounted to another set of wheels, even if you own an all-wheel or four-wheel-drive vehicle.
While the video was fun, were' not sure what doing burnouts and drifting on a track has to do with winter driving training. We also don't see why it had to be taken down.
To get the kiddies excited, the video hints that an Elf on the Shelf is doing the driving. Apparently the little Elf is on the force, and as you might already know, these little things are supposed to be mischievous, so maybe that explains everything – we don't know.