It did a Mustang!
---
When leaving a car meet, one might be goaded by the crowd to drift or lay down some rubber. Before you oblige them, you might want to check out yet another incident of a driver doing just that, only to veer right into the crowd. This time it happened in Trophy Club, Texas at Cars and Coffee Southlake.
Watch the latest Motorious Podcast here.
The event in question was held on the weekend before Christmas with the video spreading increasingly among gearhead groups online. It was also covered by the local news, which indicated this stunt injured three people.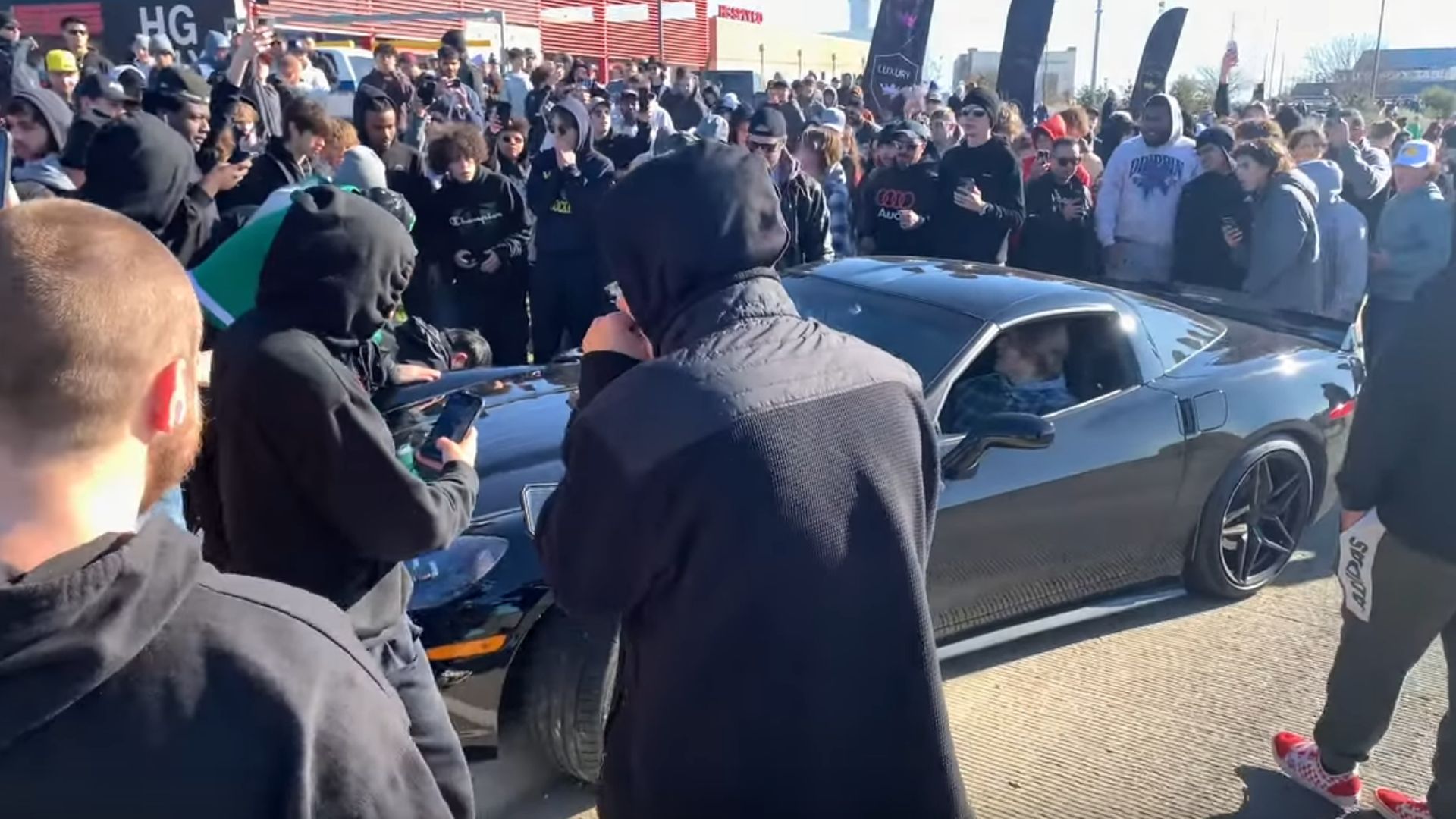 A local report said the victims' conditions were unknown but that one suffered a leg injury and another was said to have hit their head on the Corvette's windshield. We hope everyone has made or will make a full recovery. It's also not lost on us that potentially the people who encouraged this behavior were harmed by it or that they could have been.
Police told local media the C6 Corvette had been impounded but at the time no charges had been filed. We'd be surprised if that were still the case, but a search has turned up no results about charges.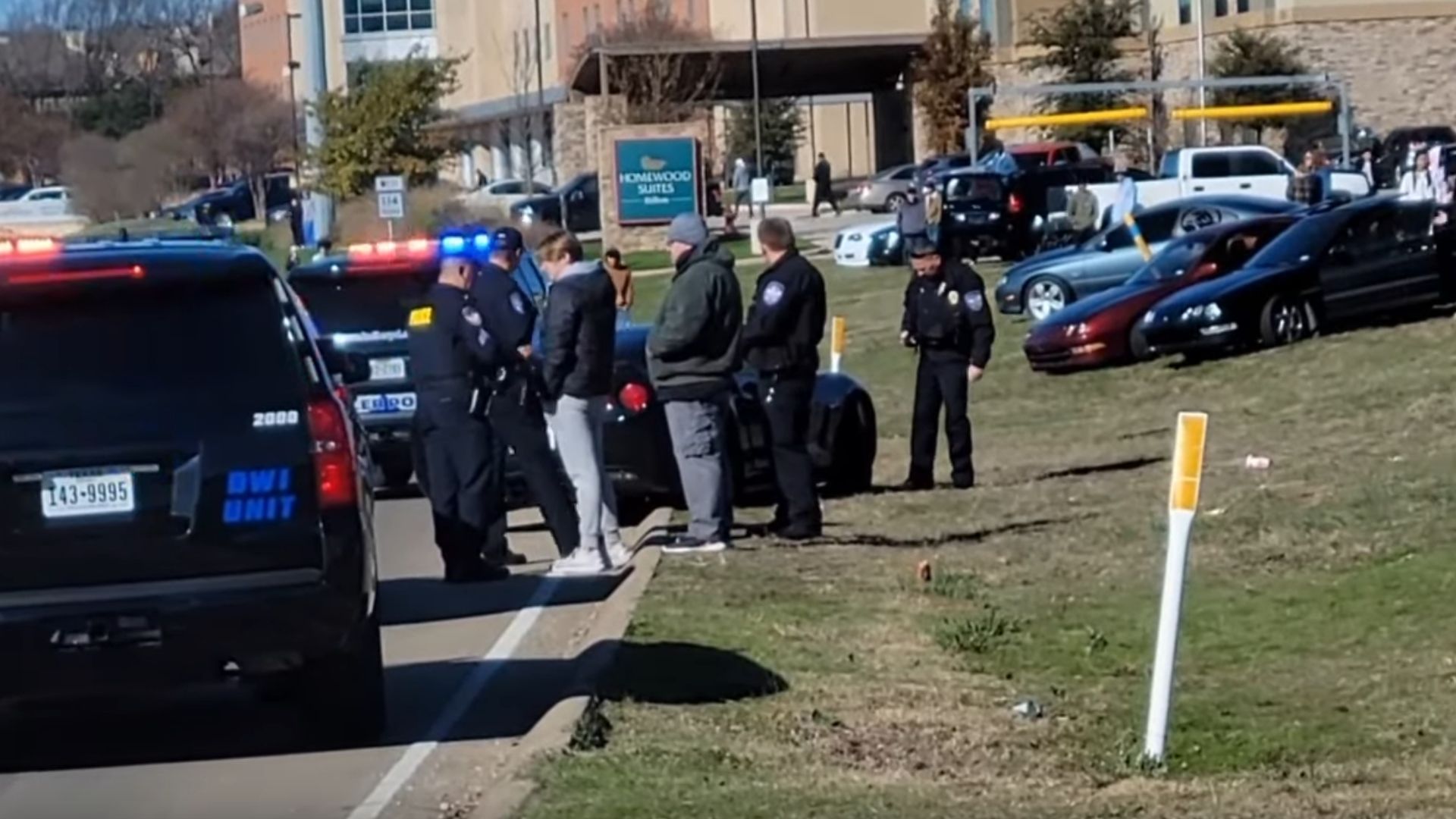 You can blame this incident on an inexperienced driver who had more car than he could handle. Some say conditions were slick, although the street looks dry in the videos. Ultimately, this was entirely preventable.
Sadly, the habit of hot dogging it out of the parking lot seems to be a bit of a trend. For example, we've included a video compilation from October of last year showing multiple vehicles trying to drift or perform mini burnouts while leaving the Cars and Coffee event. While this might not seem like a big deal, other car gatherings have been permanently canceled or banned in cities for similar behavior.
Now, with this latest incident involving the C6 'Vette there's going to be more attention focused on Cars and Coffee Southlake, and not in a positive way.
Check out the videos for yourself (warning: language).
Source: WFAA
Images via YouTube