While it may seem like a lot of work, someone could get this car back to working condition and we'd like to see it happen.
---
Barn finds are some of the most extraordinary things in the automotive community because of their opportunity to provide the ultimate adventure for any car enthusiast willing to get their hands dirty. Some of the world's rarest classic Mustangs, Camaros, etc., were discovered after years of sitting in an abandoned barn or field, allowing the vehicles to get back on the road when everyone else thought their life of driving was over. This redemption has been applied to thousands of vintage cars in the past, but it isn't every day we get to see such a rare Mopar like this one show up in a barn. This car is one of the rarest-optioned Polaris offered in 1961, and now it's getting a new chance to conquer the road.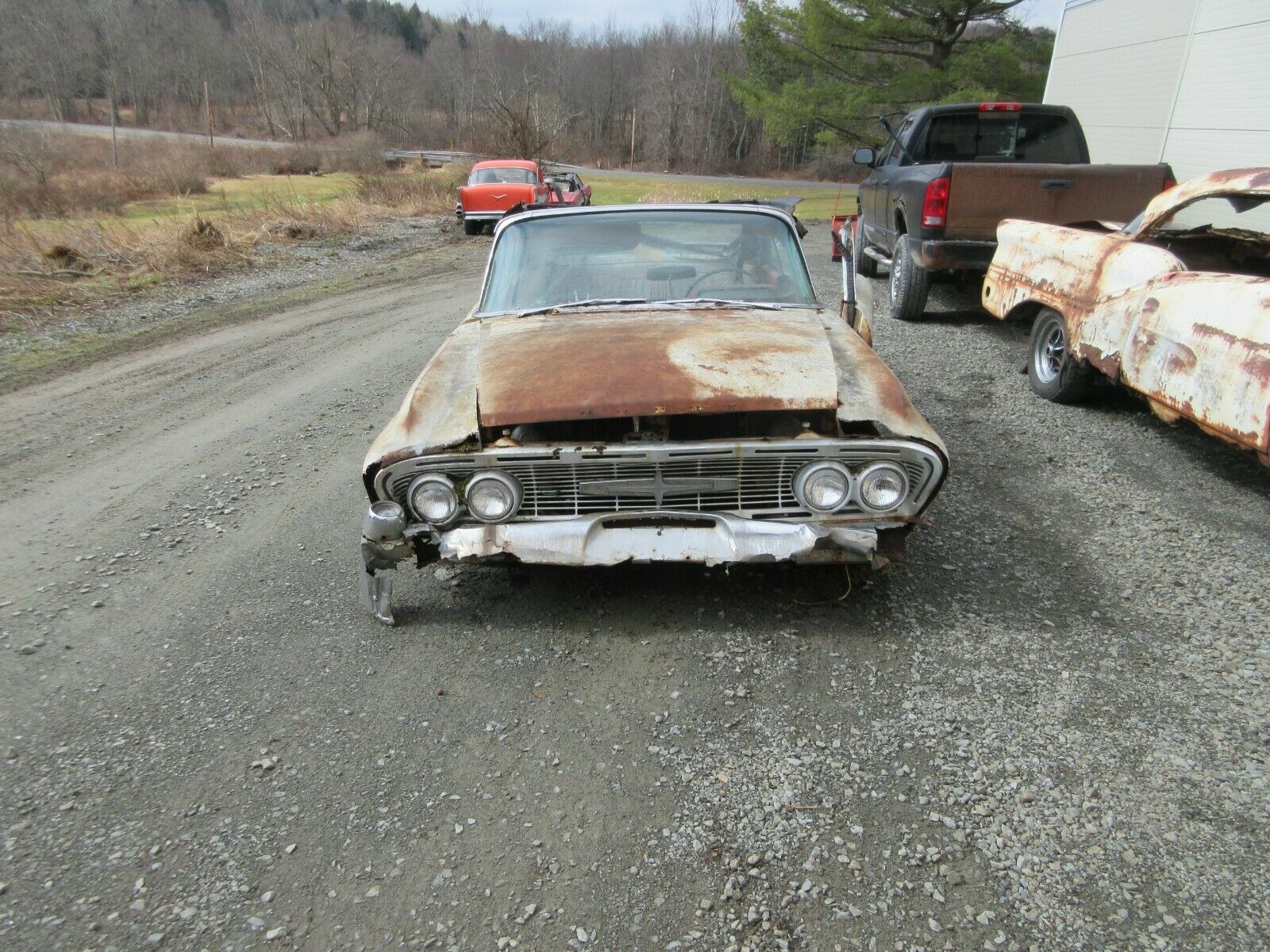 Once coated in a bright white paint with some chrome trim tying the whole car together, the exterior has since been covered in decades of rust and wear. This disheveled state is, of course, made even more prevalent by the convertible top, which has been torn by the hands of time. In addition, the rear bumper has fallen off as it comically sags toward the ground, apparently showing the age. Of course, it's pretty standard for these cars to become corroded with the pitfalls of age, but the sad part is that it looks like nobody ever truly cared for it. The owner claims that the car is "restorable," but that honestly applies to any vehicle no matter the condition as long as you have the cash.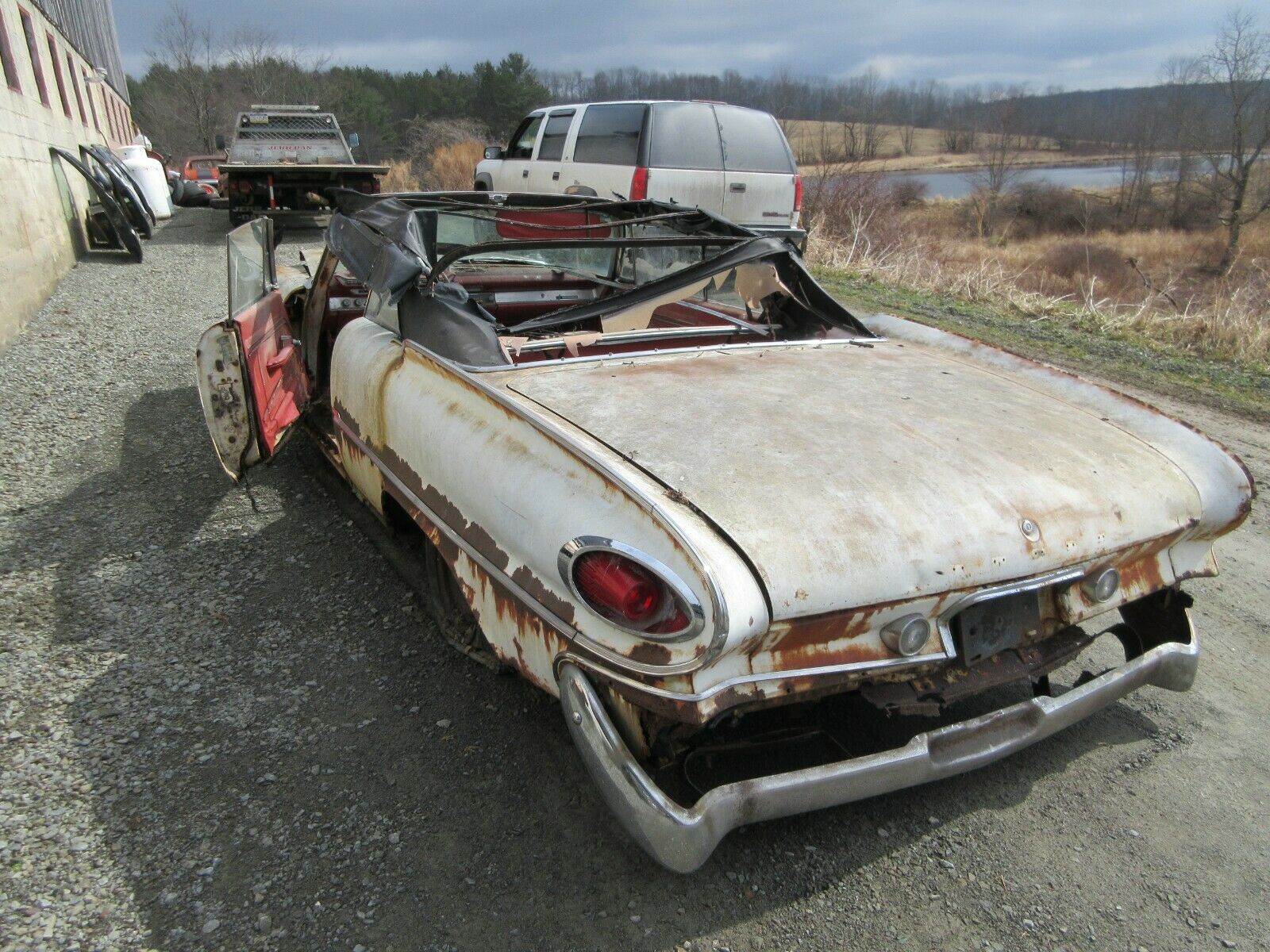 Under the hood of this forgotten beast is a massive V8 engine, either a 6.3-liter or a 5.9-liter motor, which were the only options for the time. It's funny how some sellers think they can get away with not giving their buyers any information about the car they're about to drop a lot of money on. So there's not a whole lot listed about the vehicle, but we know that the thing has 100,000 miles on the odometer and an automatic transmission. So if you'd like to restore the car, it could make a pretty cool cruiser, but it's going to take a lot of work.
See the eBay ad.