This classic car is absolutely disgusting!
---
An abandoned 1968 Buick Skylark left in a garage, something we would definitely say classifies as "barn find condition" even though it technically wasn't stashed in a barn, finally got a full, deep detailing. We've seen a lot of "disaster" vehicles in our time, but this is one of the most disgusting in recent memory. Not only is there all kinds of crud in the interior and in the engine compartment, a dead little critter that's partly mummified is found by the detailer.
Check out the latest Motorious Podcast here.
The Buck Skylark is covered in dust, but closer inspection reveals the trunklid and other parts of the exterior have what sure looks like dog turds all over it. We're sure there's a story behind that and we don't want to know it.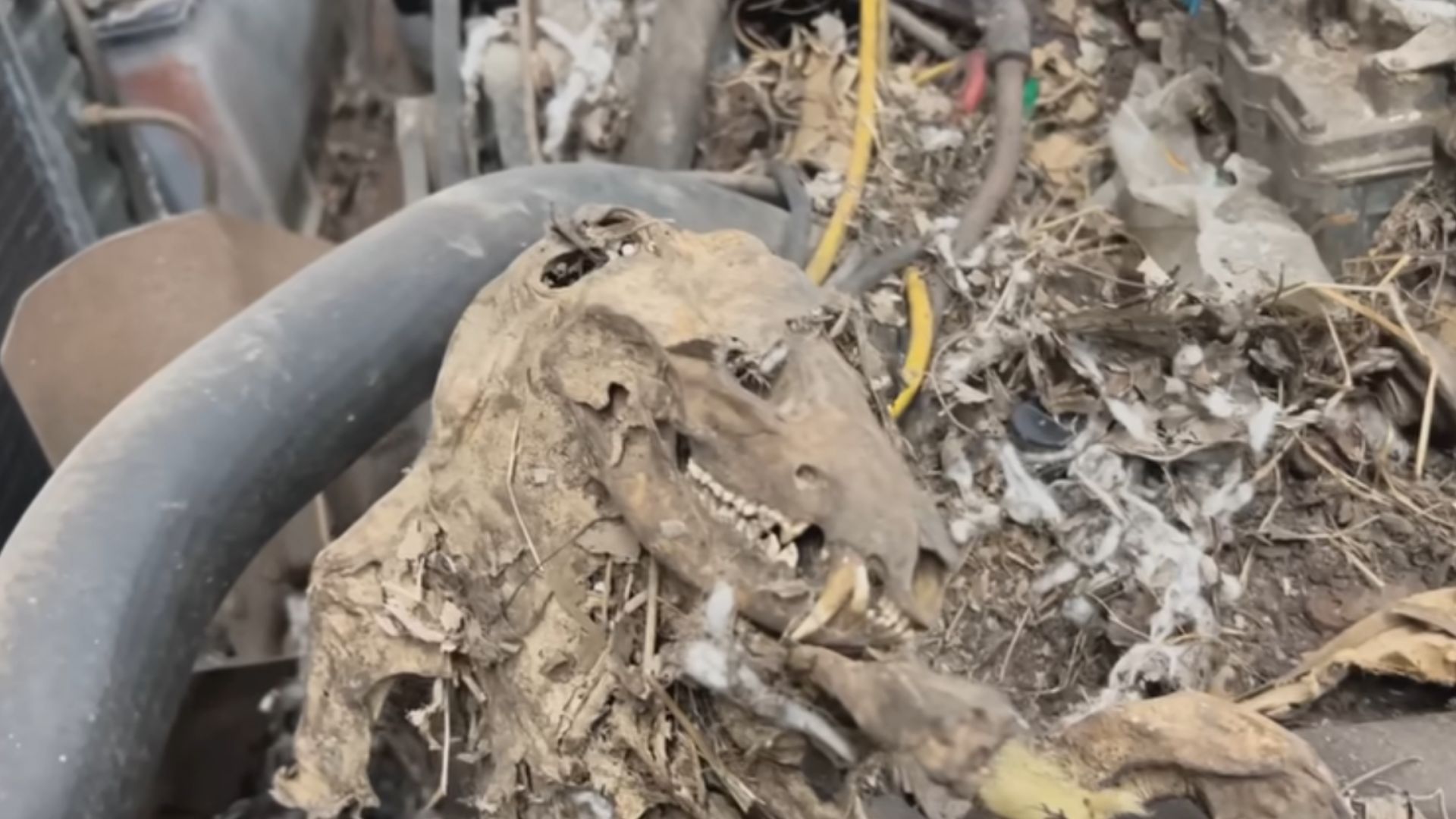 Vacuuming out the engine bay and jam, the detailers were able to fill a garbage can plus another one partway up. That gives you a great idea of just how incredibly filthy this Buick was.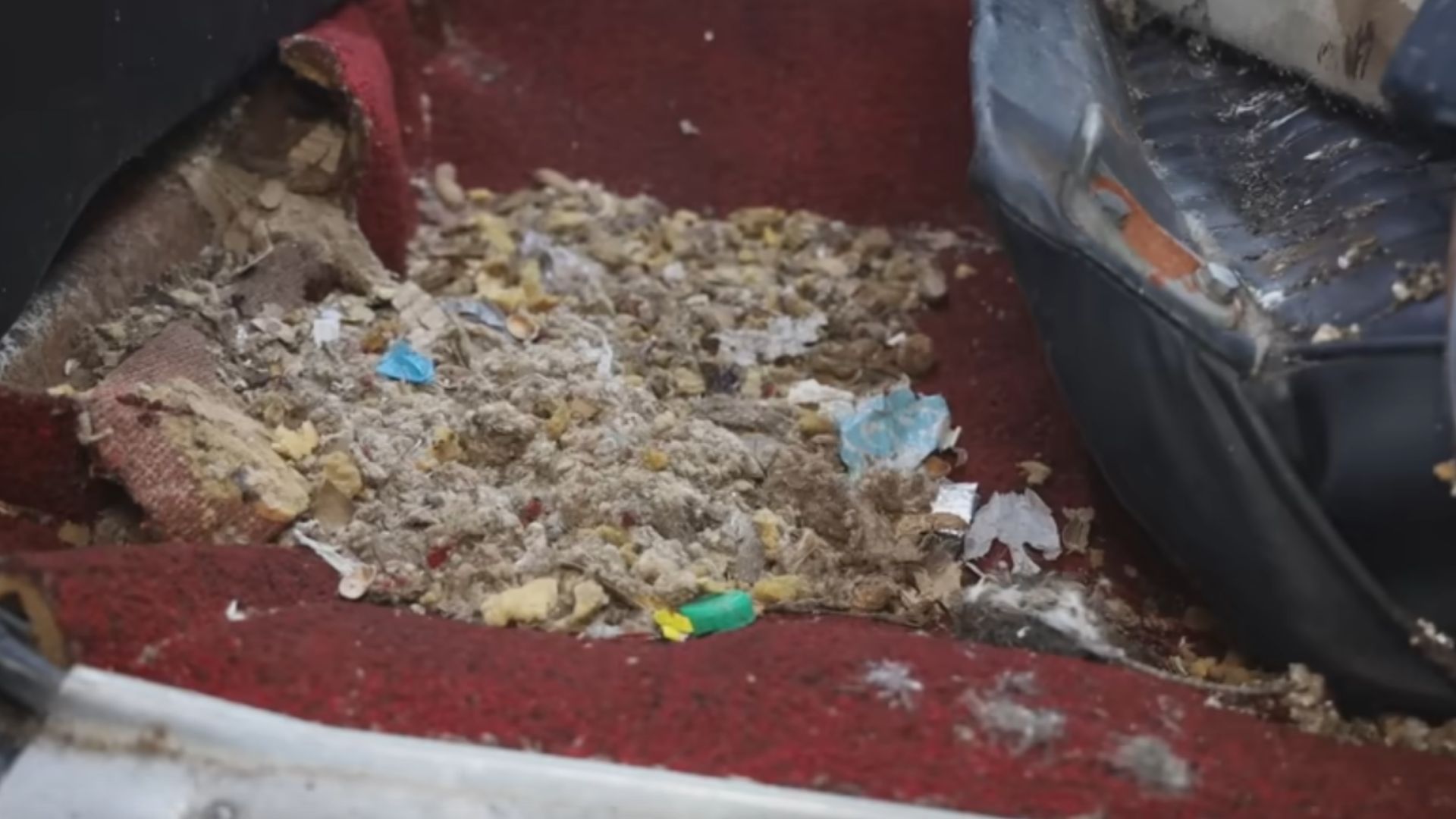 As you might imagine, this classic's first wash in who knows how long was quite satisfying to watch as the dirt and grime buildup disappears before your very eyes. That to us is one of the most satisfying thing about watching car detailing videos.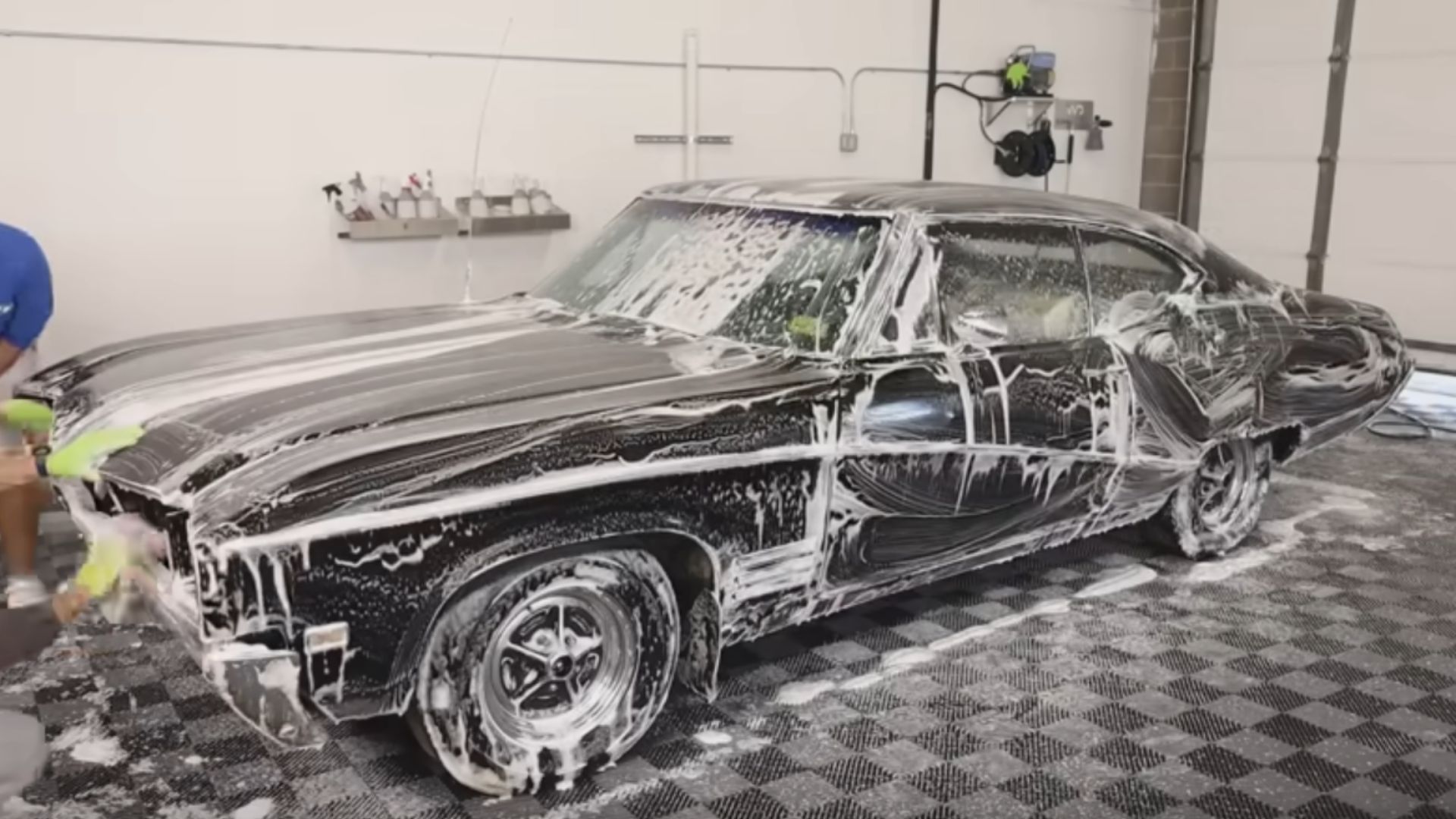 Piled inside this classic Buick Skylark is not only animal droppings and a dead mouse but also vintage clothes irons and toasters still in their retail boxes. We don't know much about collecting domestic items like those, but maybe they're worthy of being displayed in a museum? Eh, we'll just stick to covering cars for now.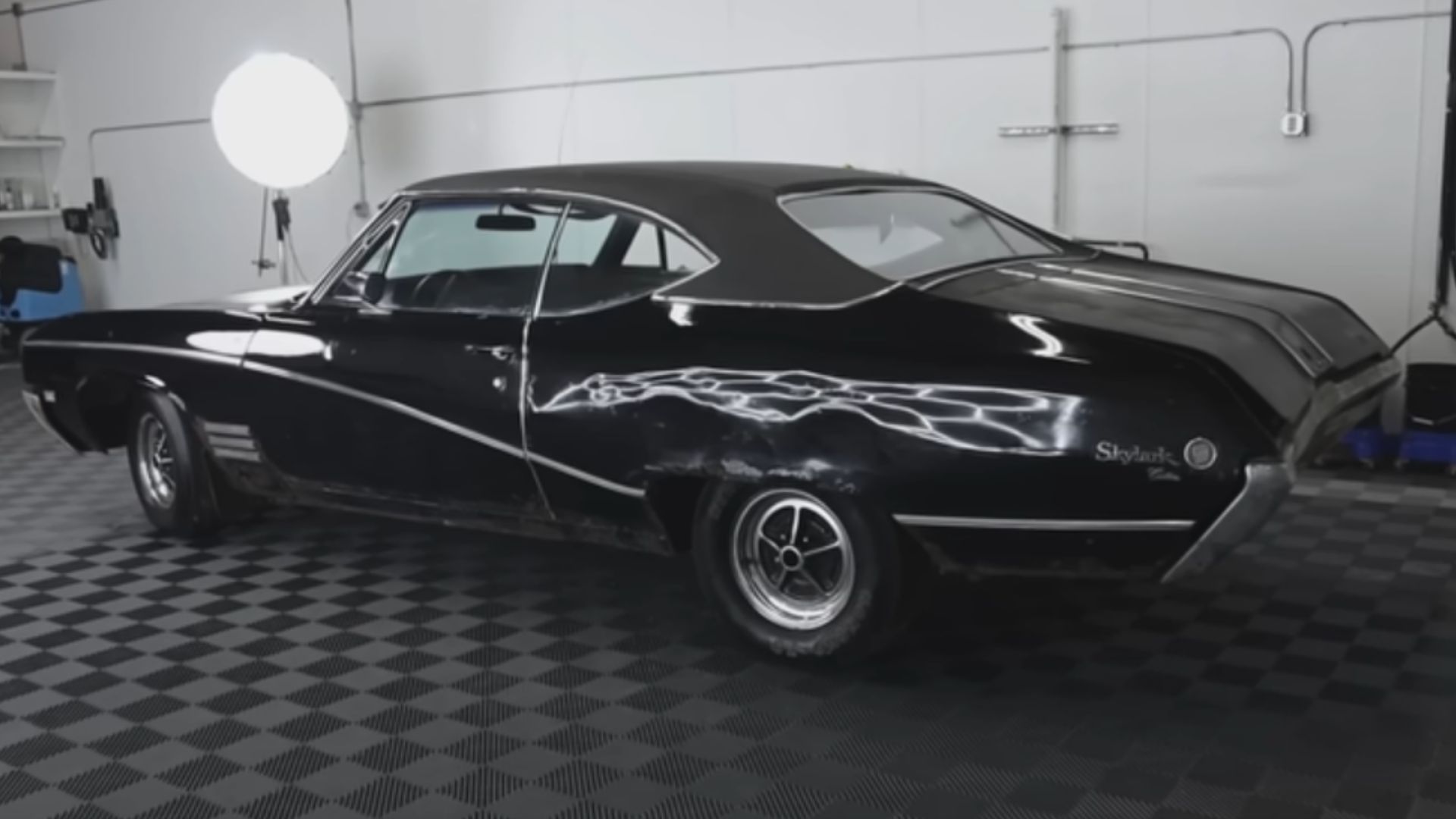 As is often the case, there was some corrosion on the body and wheels which no amount of soap and polish will remove. However, the 1968 Buick Skylark looked presentable after being fully detailed, so these guys did a great job.
Check the video out for yourself.
Images via YouTube