These hard hitting pony cars are out for each other's blood.
---
The 1980s were a great time for automotive enthusiasts because of the easy access to drag strips and an abundance of freshly made used muscle cars ready for a new owner to get behind the steering wheel. These incredibly popular V8-powered beasts included the Camaro, Charger, Challenger, and Corvette. However, two pony cars wore the race-car look far better than anything else you could find at the track. Those models were the iconic Ford Mustang and the Pontiac Firebird Trans Am, which both had a reputation for high-speed antics back in their day. Someone recently found footage detailing two examples of these influential legends racing in their prime in an ultimate battle of lightweight design and sheer speed.
Though the images may be extraordinarily pixelated and the audio quality pretty much what you would expect from 1980, this incredible film shows the vicious battle of two rivals destined for the quarter-mile. Under the hood of the Trans Am was the legendary 455 ci Pontiac big-block V8 engine, which was capable of putting out a whopping 335 horsepower and 480 ft/lbs of torque. The Mustang was, in actuality, a GT500 that came from the Shelby American shop with 355 horsepower and 420 ft/lbs of torque. Based on numbers alone, it's hard to say who would win this showdown, but it should be known that the 'Stang is far lighter than the Trans Am, so the odds may be tilted in Ford's favor.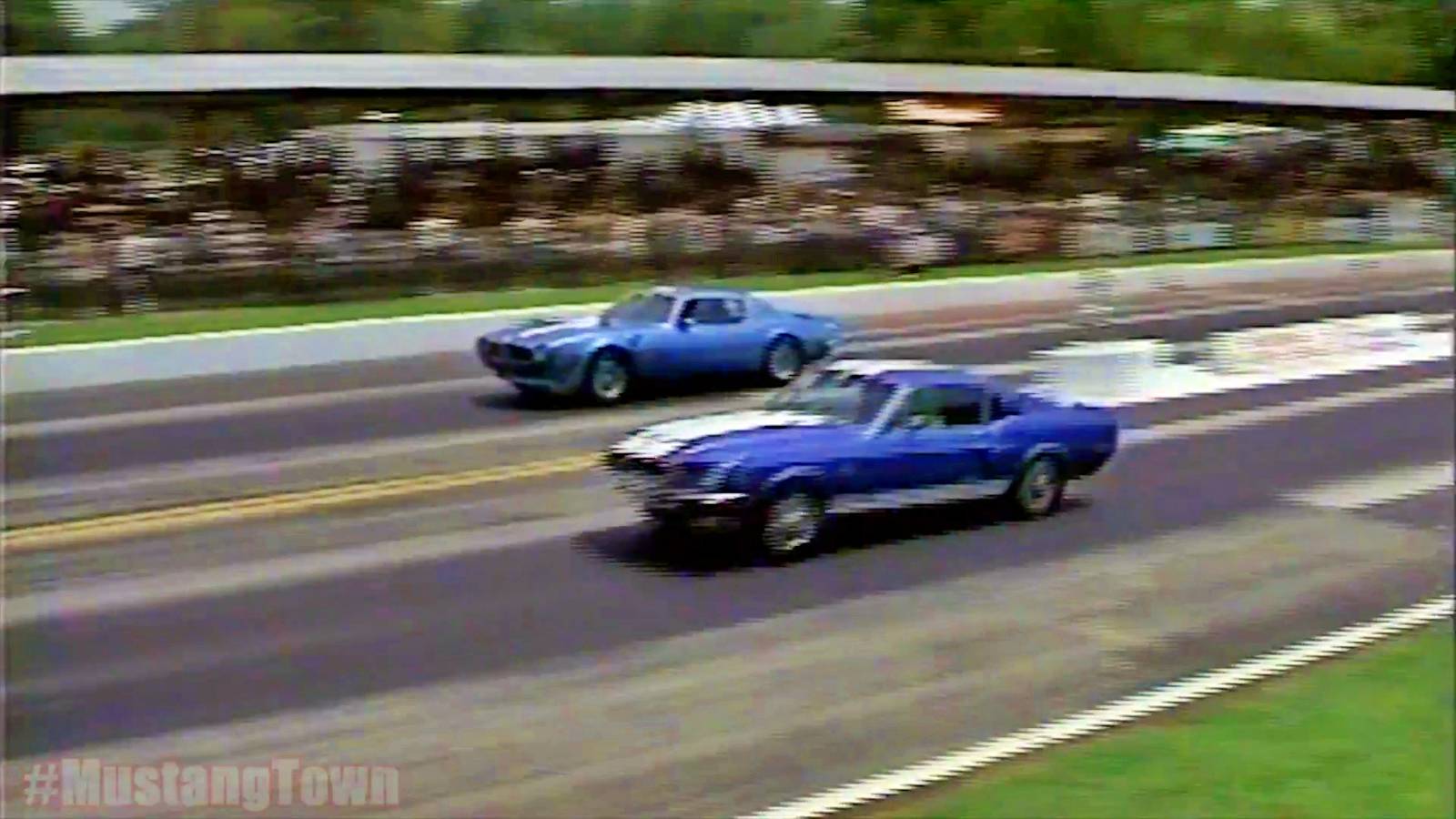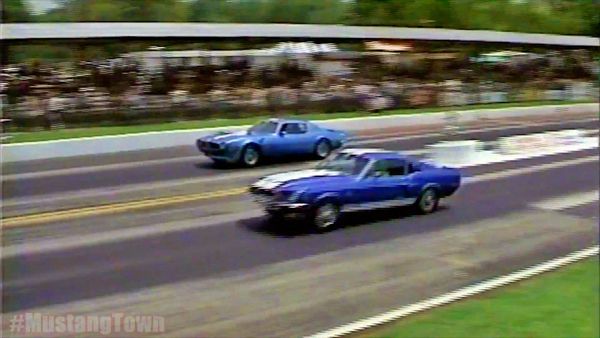 As the green light flashed, both cars took off in a fiery cloud of tire smoke and dust, racing down the track as if life depended on it. The Mustang took the lead initially with its lighter frame and high horsepower V8; it seemed that the stiff chassis beast might win this. However, the Trans Am quickly uses its extra torque to pull off an incredible 14.27-second quarter-mile time. The Mustang was defeated as it ran a 14.28-second pass which was just a .01 second lead in favor of the Pontiac. The cars are so similar in horsepower and torque figures that this race came down to driver ability and how the vehicles use their power.
---
AmericanMuscleCarZ.com would like to thank American Collectors Insurance for their continued support of the collector car hobby. As the highest customer-rated classic car insurance companyin the industry, American Collectors Insurance provides innovative insurance products tailored to the unique needs of fellow Collectors.

Since 1976, American Collectors Insurance has specialized in protecting the passion of Collector enthusiasts of all types, including American muscle cars, antique/classic cars, hot rods, resto-mods, vintage cars, classic motorcycles and specialty collectibles including automobilia.

To see how much you can save on an Agreed Value insurance policy that will properly Protect Your Passion™, request a free classic car insurance quote online in seconds at AmericanCollectors.com.