With only 143 miles driven since new, this ultra-rare Halo car will elevate your collection!
---
Ferrari has been defined as a brand by its dedication to the utilization of racing to test new technology and deliver the best performance money car buy on a road car. This has led the Italian manufacturer to make some of the world's fastest sports cars and virtually coin the term supercar. One such supercar is the Ferrari LaFerrari which was considered one of the fastest cars of its time and one of the first performance vehicles to use hybrid technology to increase horsepower and torque. Rather than trying to go full electric, Ferrari engineers theorized that you could make a stunning vehicle by combining the instant torque and extra efficiency of electric motors with the raw tenacity of an internal combustion engine, and they were right. This particular example is one of just 499 Coupe versions constructed between 2013 and 2016, and with such low miles, you're not going to find a better collector grade LaFerrari out there!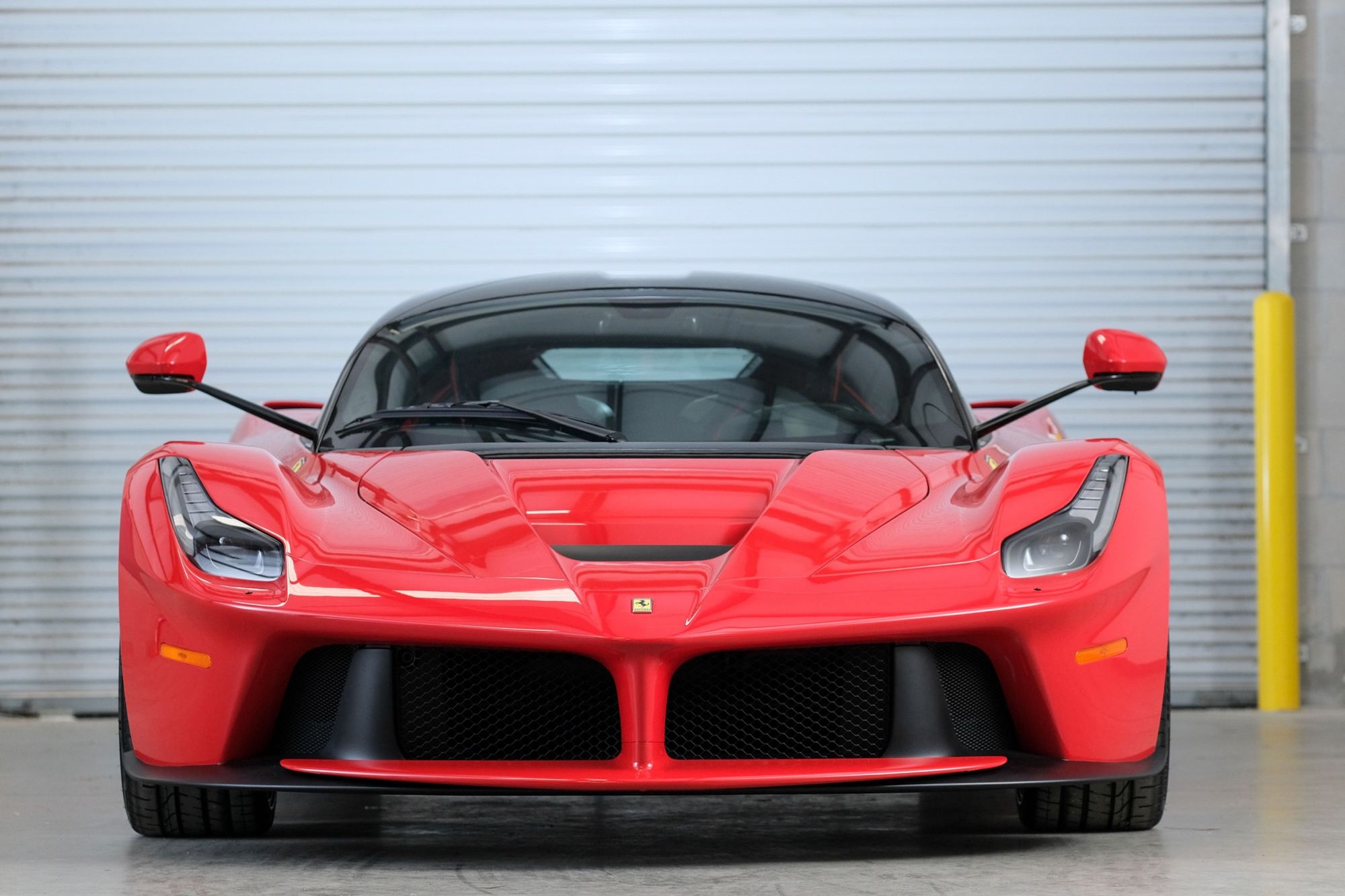 Powering this incredible 2015 Ferrari LaFerrari is a massive 6.3-liter V12 engine which is extremely large for a European supercar. The car can make 800 horsepower from internal combustion alone with that engine. However, when you throw in the electric motor performance of this car, the accurate figure is close to 950 horsepower, which made it the most powerful non-grand-Prix Ferrari of its time. All of these numbers are well and good, but the accurate measure of a car is how it translates its power on the track.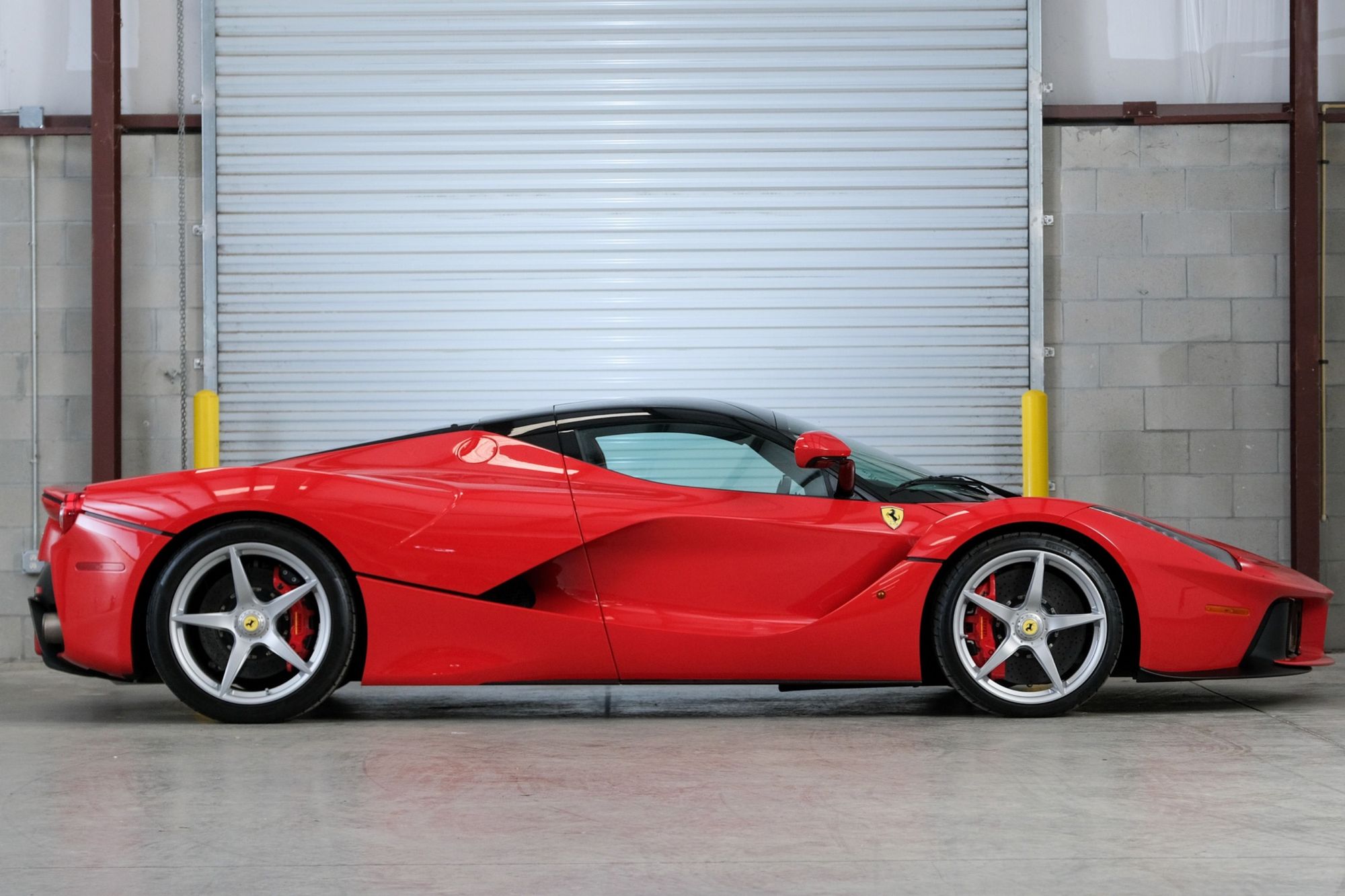 Utilizing a seven-speed dual-clutch transmission, this supercar can push itself to an astonishing top speed of 217 miles per hour. This is faster than virtually every one of its competitors, which is why the car was so innovative in its time. When Ferrari took the vehicle to a road racing track, the LaFerrari ran five seconds faster than the Enzo, which was thought to be unbeatable. This 2015 Ferrari LaFerrari is a supercar only for those who truly understand how rare it is to have such low miles on the clock, while being such a beast at the same time.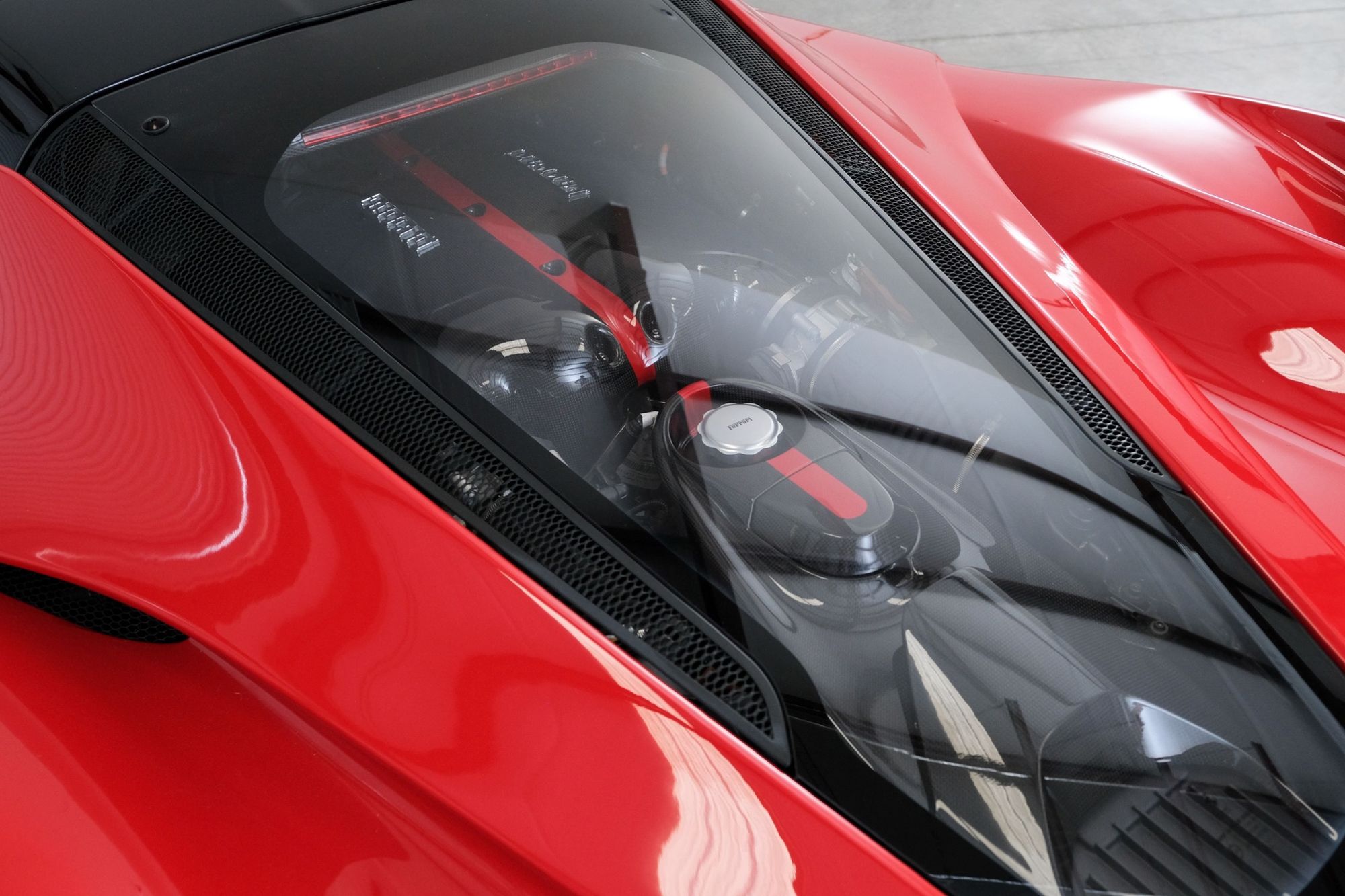 Broad Arrow Group, Inc. ("Broad Arrow Group") and its subsidiaries, Broad Arrow Auctions, Broad Arrow Capital and Collectors Garage represent the collective vision of its founders, team members, and partners — to be the best advisor, marketplace, and financier for car collectors, with integrity, trust, and innovation. Broad Arrow Group is a holding company founded to develop and operate a portfolio of businesses and brands that address the needs of various segments of the collector car market and to transform the collector car industry. Learn more at www.broadarrowgroup.com