It's looking to join your psychedelic collection.
---
The media have virtually immortalized the Volkswagen Bus via movies and TV shows such as "The Bus" and "Cars." This star power has led to an entire generation of people who dream of owning one of these classic busses for themselves one day, as it perfectly epitomizes the "hippie" aesthetic. In addition, the highly open interior created a trend known as "Van-Life," where teens would live a very nomadic lifestyle, living anywhere they choose. Others still used the Bus for camping or weekend trips with their family or friends. This vehicle, in particular, is a perfect example of that focus on freedom and independence.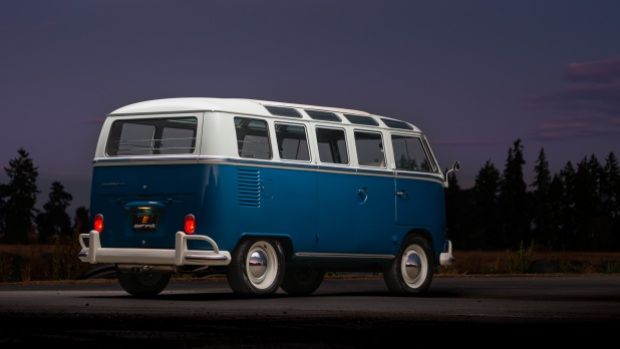 Powering this bouncing Bus is a 2.3-liter four-cylinder boxer engine that produces more than enough power for all of your people hauling needs. The exterior is a blue and white two tone which makes the Bus stand out in a crowd. This 1965 21-Window Bus made to fit any expectations that one might have when they purchase a car like this. There is essentially no other van or Bus that better fits the personalities of its driver than this classic beauty.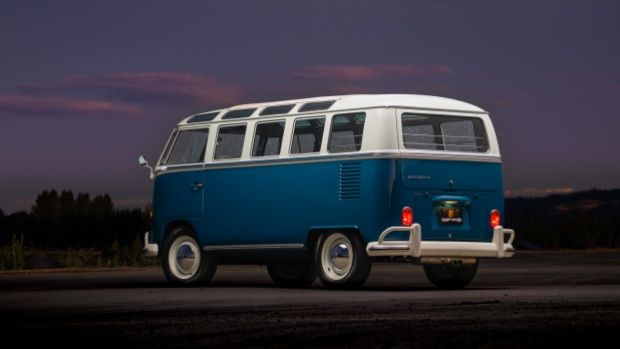 Avant-Garde is well-known as an award-winning, top seller (@911r) on Bring a Trailer. We provide turnkey auction management for our clients. Avant-Garde presents cars in an unparalleled fashion, with a comprehensive history, descriptions, photos, and video for each vehicle. We want to put buyers in the virtual driver's seat so they can experience a vehicle as if they were present, giving them confidence in their purchase.