Double the Horsepower, Double the Fun.
---
Have you ever dreamed of taking a high-performance Corvette Z06 on a winding racetrack, then switching gears to cruise in a beastly Silverado with matching muscle? Your automotive dreams could become a revving reality with the new Road and Track Dream Giveaway. Not only does this offer you a shot at owning two of Chevrolet's most iconic models, but your participation also benefits veterans' and children's charities. It's a win-win scenario that packs a 650-horsepower punch—twice!
The "track" part of this adrenaline-packed prize package is a gem: a 2015 Corvette Z06. It's not just any Corvette; this C7 Z06 is one of the last front-engine models to roll out of Chevrolet's factory. Powered by a factory-installed supercharged V-8 engine, it's a machine that has clocked less than 8,000 miles. Whether you keep it as a weekend showpiece or make it your daily driver, you're in for a treat. This model comes fully loaded with over $10,000 in factory add-ons, pushing its original sticker price north of $90,000. As if that's not enough, it's been further customized with Fittipaldi wheels and a ZR1 high-rise wing for that extra aesthetic oomph.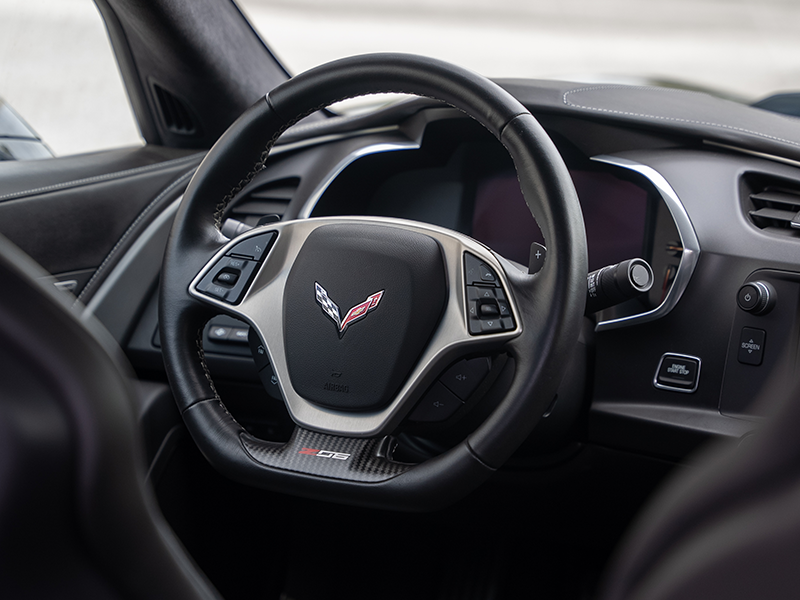 The "road" counterpart in this prize bonanza is a special-ordered 2024 Silverado. This isn't just your run-of-the-mill truck; it's a Silverado RST Redline Edition that the Dream Giveaway Garage will supercharge to match the Z06's 650 horsepower. Beyond the upcoming supercharger upgrade, whose details are yet to be revealed, the truck is already a spectacle. It features premium Fittipaldi 22-inch wheels, 6-piston Brembo brakes, a multiflex tailgate, spray-in bedliner, front bucket seats, and a power sunroof.
When the 7th generation Corvette Z06 was given away back in 2015, it was already an iconic model. Yet, as the years have gone by, its reputation has only grown, solidifying its place as the last in the line of front-engine Corvettes. The Z06 is as sought-after now as it ever was, and you could be the lucky donor to claim this piece of automotive history.
The clock is ticking, and these masterpieces of American engineering are waiting for their new owners. This unique opportunity offers more than just a shot at vehicular glory; it's a chance to give back. So why keep dreaming? Take that step, make a charitable donation, and enter the giveaway now for your chance to bring home not one, but two titans of American muscle.