Selling at No Reserve…
---
Audi really came into its own as a high performance car manufacturer in the 2010s. A lot of cool automobiles contributed to this reputation but the biggest one had to have been the R8. A spicy V10 and a ton of really amazing combined to make a truly amazing Supercar for its time. On top of that, they formed a very dedicated audience to follow the brand's every move. Here's a great example of that incredible automobile that strikes passion into the hearts of enthusiasts across the country.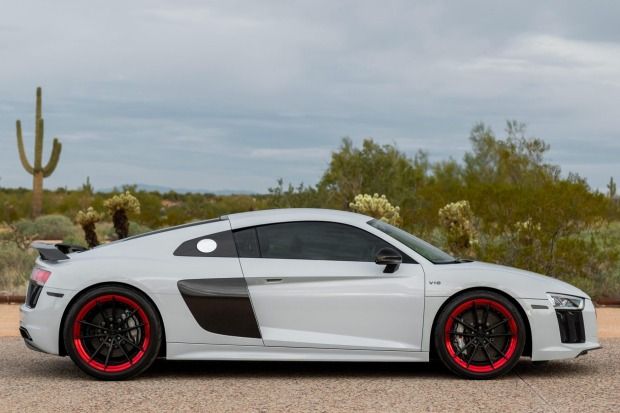 First of all, there is the engine which makes the car a great performance option for any Supercar fan with a taste for forced induction. A whopping twin-turbo V10 engine helps any driver that may be in a pinch get where they're going without issue. On top of its power, the Audi wears an odometer which reads just 9,000 miles proudly. Of course, that powertrain certainly isn't the only good thing you might find behind the wheel.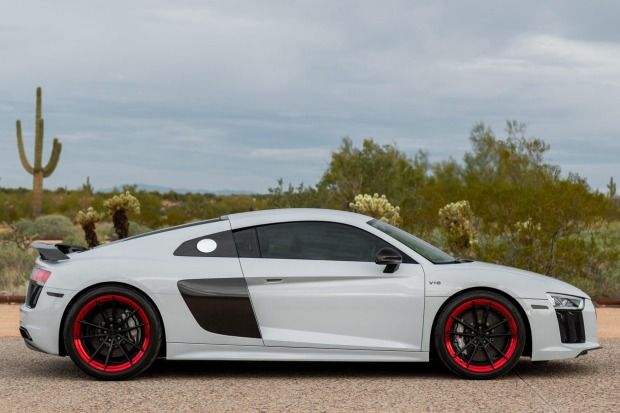 One of the major issues with high performance engines is that many of their vehicles are hard to keep on the track because of traction. That probably won't be an issue because of the all-wheel-drive Quattro system. You're going to need all of that traction with 1,500 horsepower ripping to the wheels with violence in its blood. On top of that, it's got around 1,100 ft/lbs of torque which sends the car ripping from the line will tenacity. With all of this in mind, you might want to consider adding this Audi to your automotive collection.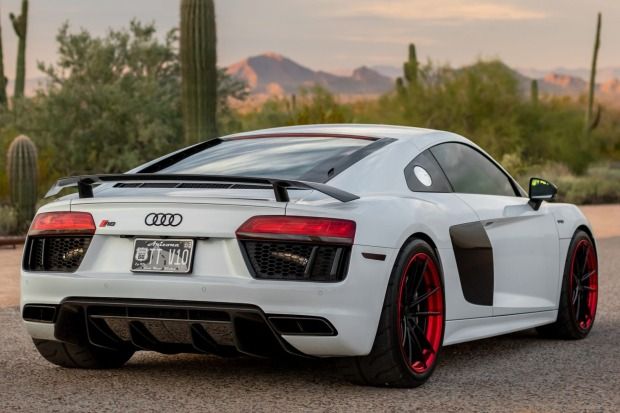 This awesome Audi R8 is being sold by Casciomotors.com Visit casciomotors.com online or in-person if you're in Scottsdale for the auctions.