This car is selling Tuesday on Bring A Trailer.
---
The 1982 Porsche 911SC Coupe is a testament to the art of modification, bearing both the prestige of its lineage and the uniqueness of its enhancements. Nestled within its body is a powerful twin-plug 3.8-liter flat-six engine, effortlessly mated to a Type 915 five-speed manual transaxle, further paired with a limited-slip differential to ensure optimal performance on the open road.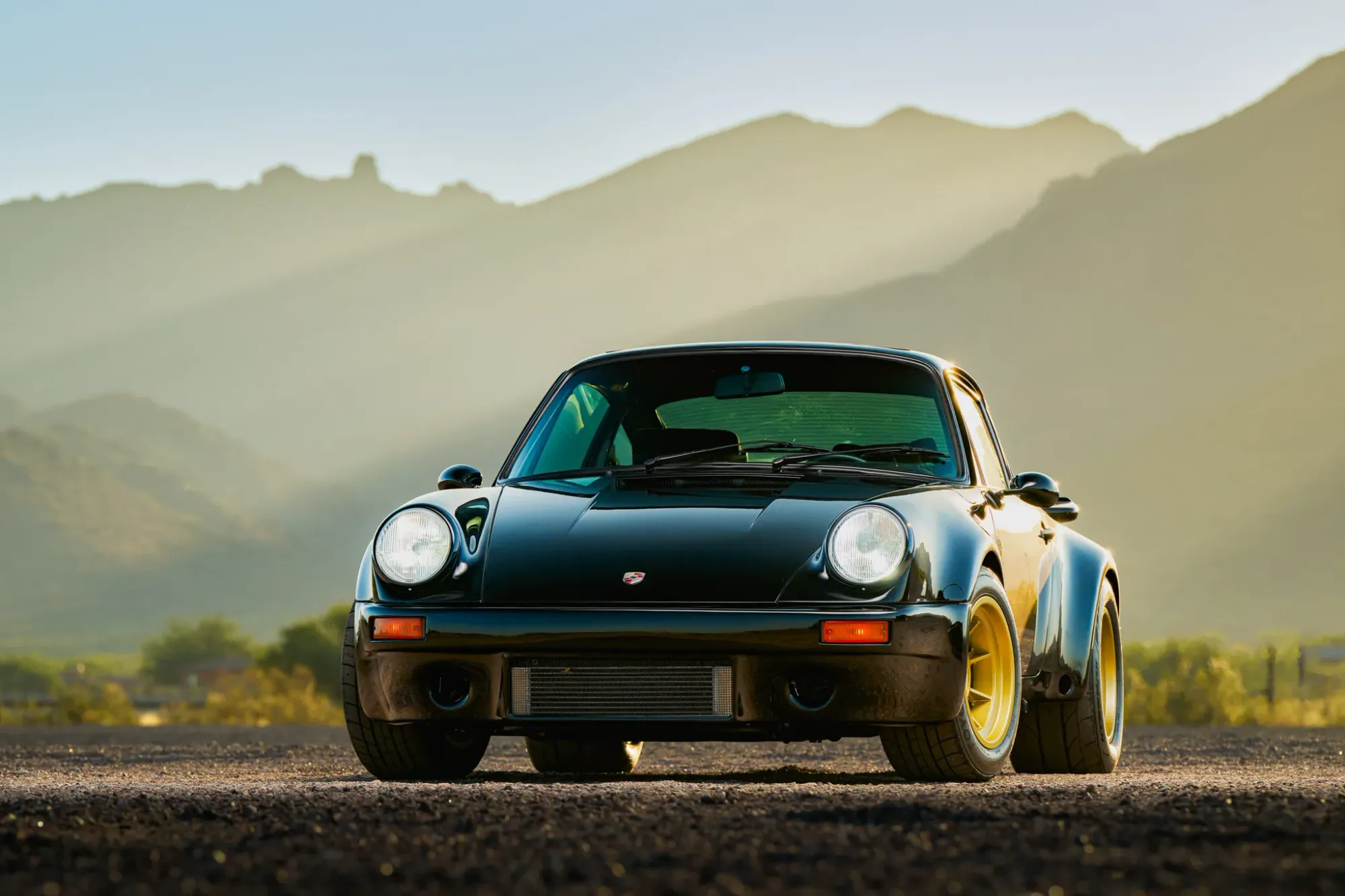 The exterior of this car is a sight to behold. Its body has undergone a transformative journey, now showcasing steel 930 Turbo-style front and rear fenders, an amalgamation of aftermarket fiberglass bumpers, and a sleek rear spoiler. It stands resplendent in a black finish, a hue reapplied as recently as April 2023. To further its allure, the car has been equipped with a sunroof, radiant H4 headlights, dual Vitaloni Californian side mirrors, and a pair of compelling exhaust outlets.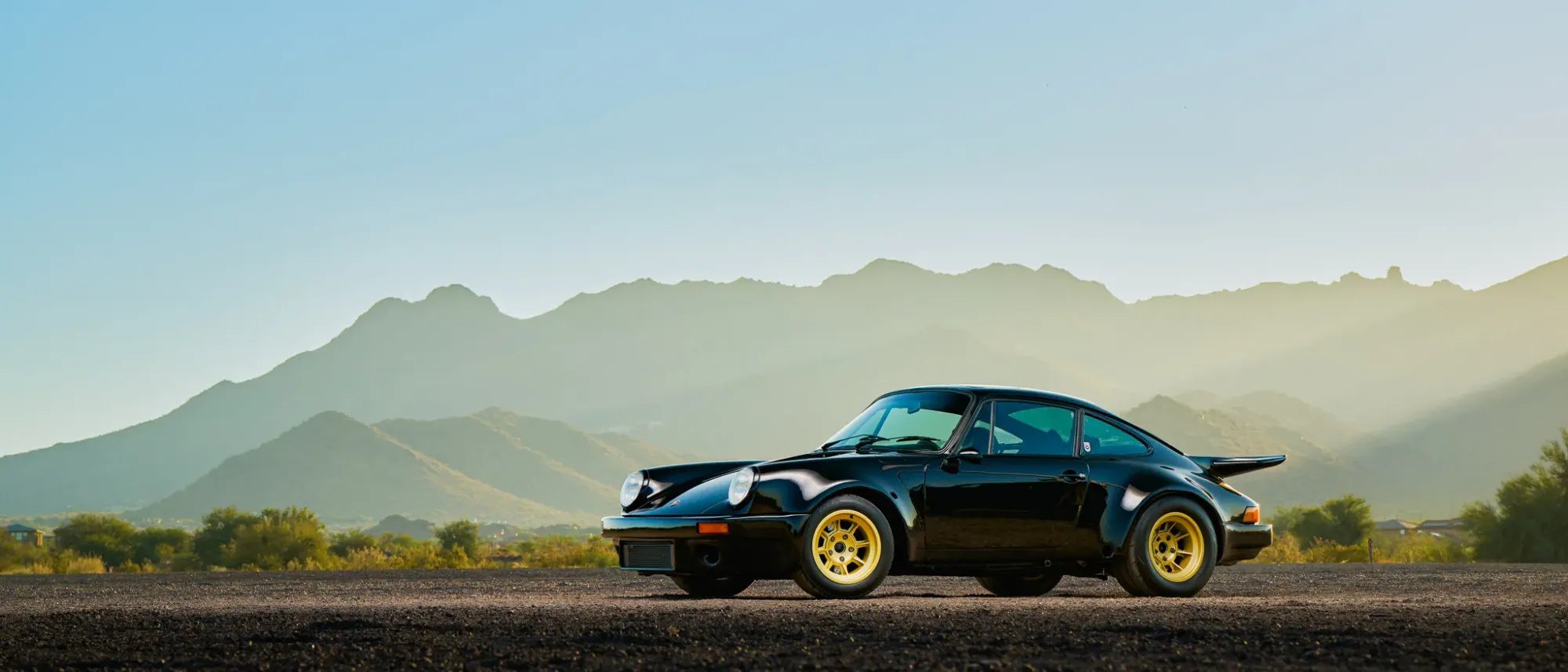 Adorning the car are staggered-width 15″ Group 4 wheels, painted in a rich gold, and wrapped in Cooper CS5 Ultra Touring tires at the front and Nitto NT555R at the rear. It's not just about the aesthetics: this 911SC is primed for performance. It boasts 930 Turbo-sourced calipers paired with cross-drilled and vented rotors. In its quest for precision and agility, in May 2022, its suspension received Bilstein shocks and rear helper springs. But that's not all. Its suspension framework is further bolstered by Rebel Racing RSR-style spring plate bushings, powder-coated control arms, Elephant Racing components, 930 Turbo rear torsion bars and tie rod ends, and new upper shock mount bushings.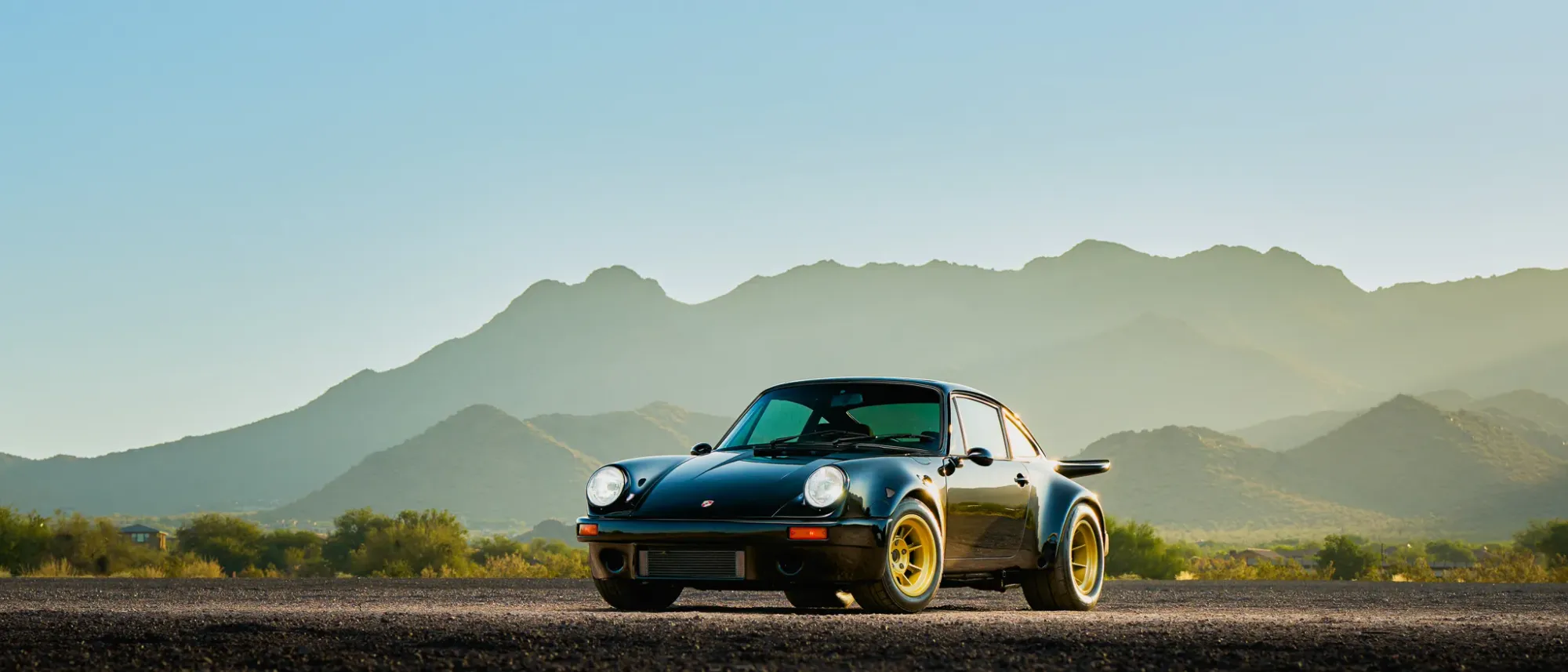 Inside, passengers are greeted by aftermarket sport seats, swathed in blue fabric and punctuated by Tartan inserts. Ensuring both style and comfort, the cabin features Porsche 911SC-branded floor mats, a JWest Engineering Rennshift shifter, a 917-style shift knob, power windows, RS-style door panels, and metal pedals, culminating in a driving experience that's both immersive and luxurious.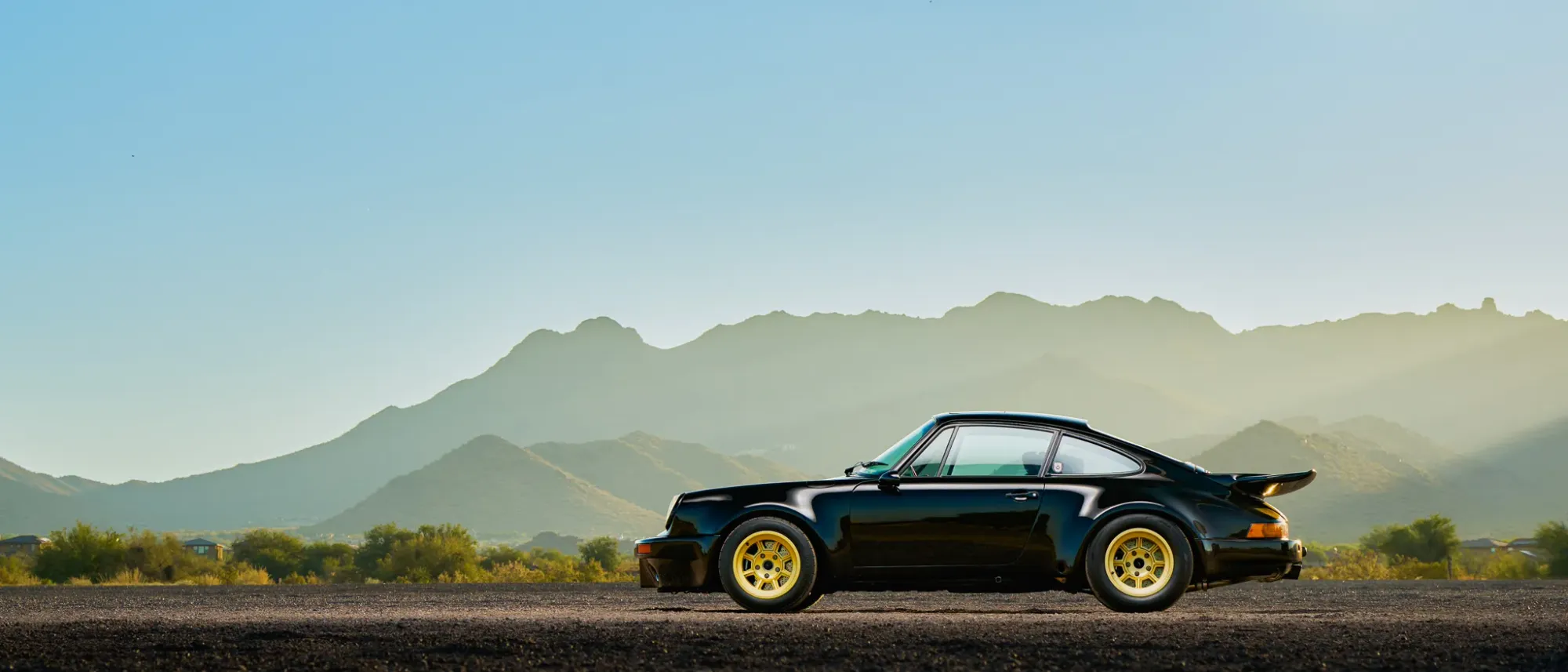 The driver is afforded a clear view of the car's performance through the replacement VDO instrumentation. This includes a central tachometer with a 6,250-rpm redline, a 170-mph speedometer, and other vital gauges. Despite the six-digit odometer reflecting 14k miles, the true mileage remains a mystery.
Torque Power Engines of Reno, California, deserves the accolades for elevating the car's air-cooled flat-six engine to 3.8 liters in 2019. This powerhouse of a machine boasts a plethora of enhancements, such as a twin-plug ignition system, a gold-finished fan and intake manifold, a front-mount oil cooler with Elephant Racing brass lines, Rebel Racing engine mounts, a Steve Wong chip, and a custom exhaust system.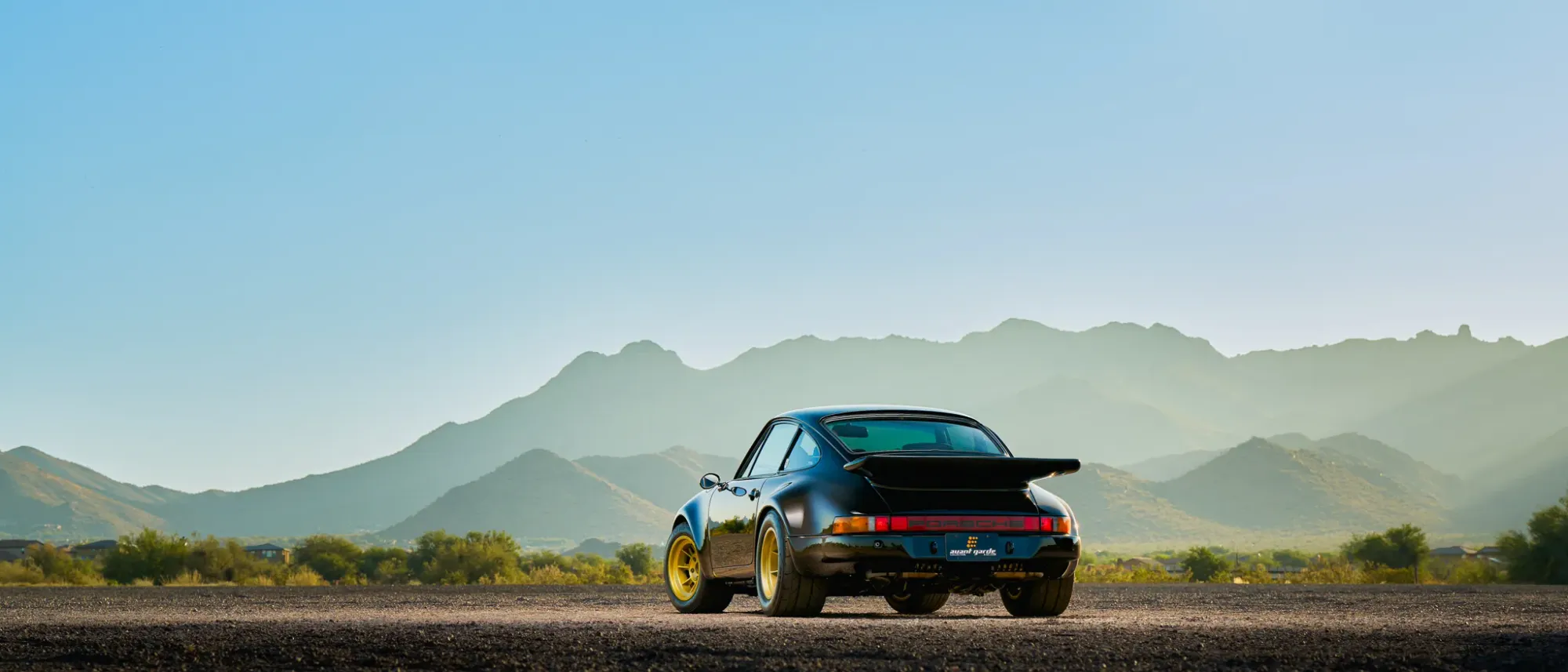 Now under dealer consignment in Arizona, this modified 911SC is accompanied by recent service records, a clear Carfax report, and a clean California title, ready to ignite the passions of Porsche aficionados and automotive enthusiasts alike.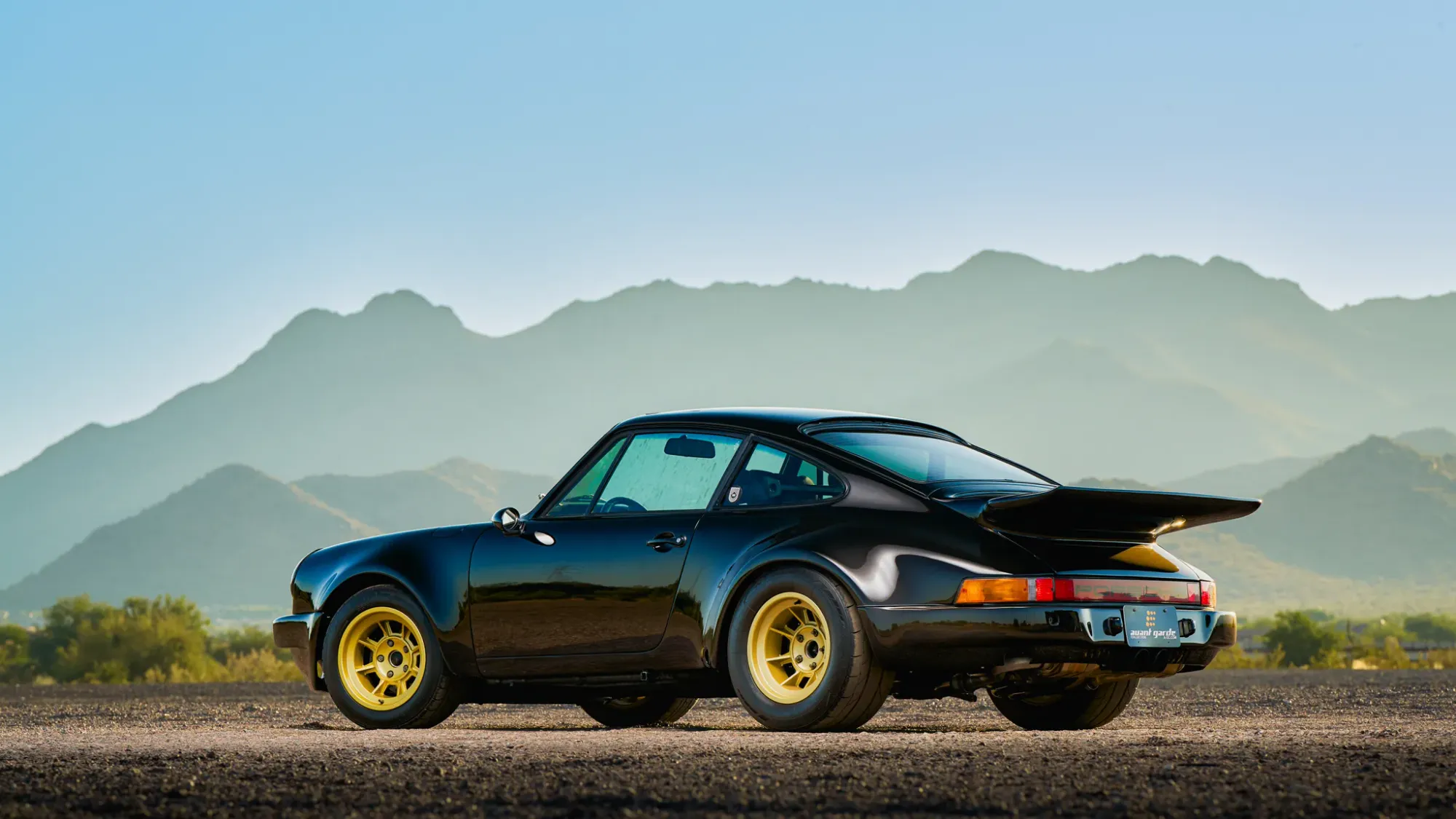 Avant-Garde is well-known as an award-winning, top seller (@911r) on Bring a Trailer. We provide turnkey auction management for our clients. Avant-Garde presents cars in an unparalleled fashion, with a comprehensive history, descriptions, photos, and video for each vehicle. We want to put buyers in the virtual driver's seat so they can experience a vehicle as if they were present, giving them confidence in their purchase.