This built performance legend is an American muscle car with style and power.
---
The 1968 Chevrolet Chevelle is a model widely revered in the automotive industry for its excellent design and great powertrain options. Unlike the Camaro or Corvette, this vehicle can be called an actual muscle car with its massive V8 engine options and mid-sized platform. Turning wasn't a huge factor with these mechanical drag strip dominators, nor was focusing on a lightweight chassis. Instead, the Chevelle knew precisely what it was, the perfect production car for anyone with a love for drag racing and high-speed road antics at a comparatively low price from some of its competitors. So what makes this one so unique that you should consider it for your next automotive purchase?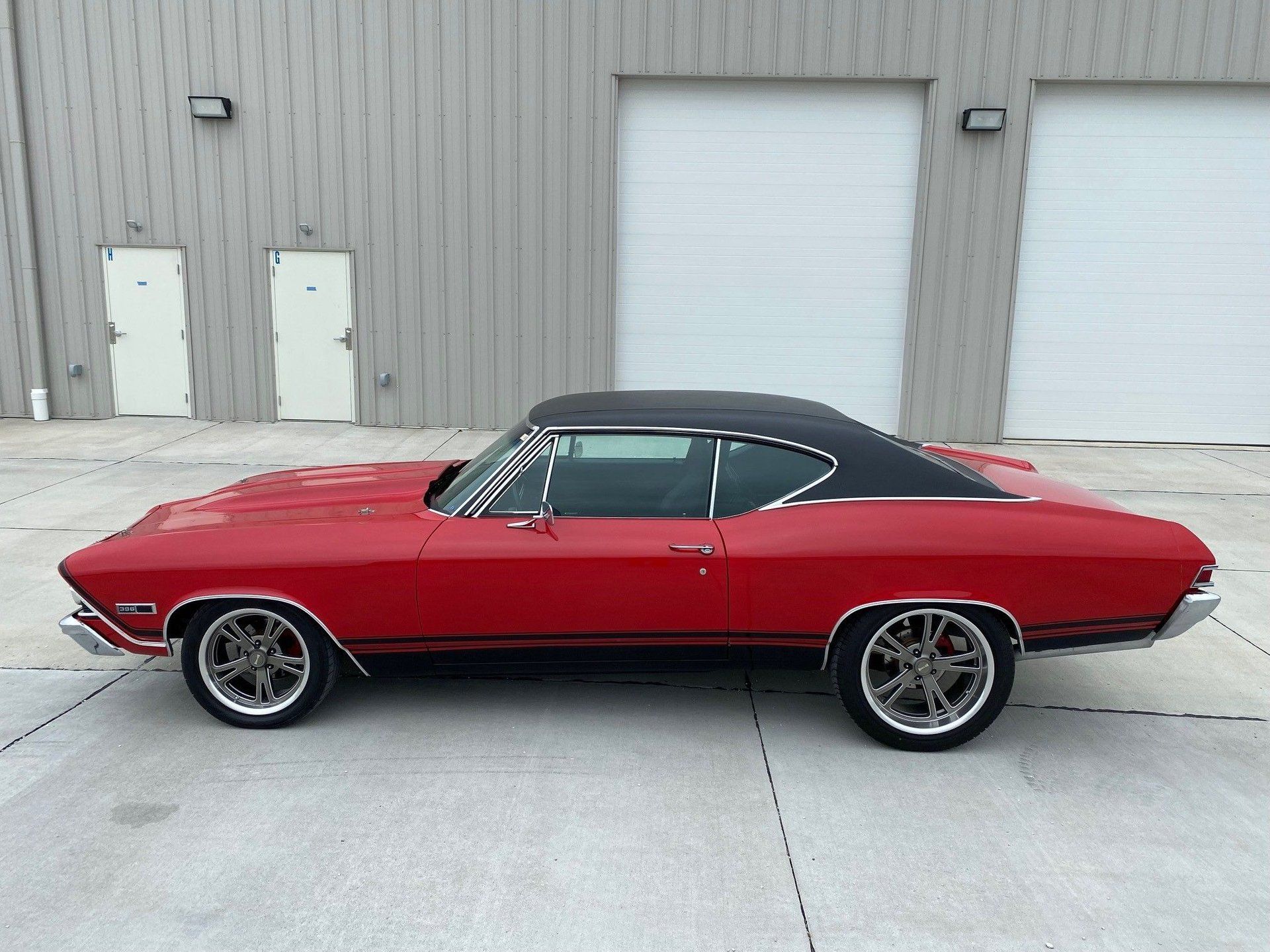 First of all, one must admire the tenacious styling which has held true to this day despite a life of hard acceleration and performance fun. In fact, you might say it's even better than the factory, as is undoubtedly the case for the engine and transmission. Contrasting the vibrant red body paint is a dark black set of decals that reflect an emphasis on racing. This contrast complements the muscle car perfectly and shows precisely what you can expect from this behemoth of American automotive design. The glorious interior makes the driving experience even better, which sports a set of performance-focused modern racing bucket seats. Finally, you might expect a pretty intense drivetrain with all these incredible features alluding to a great racing car.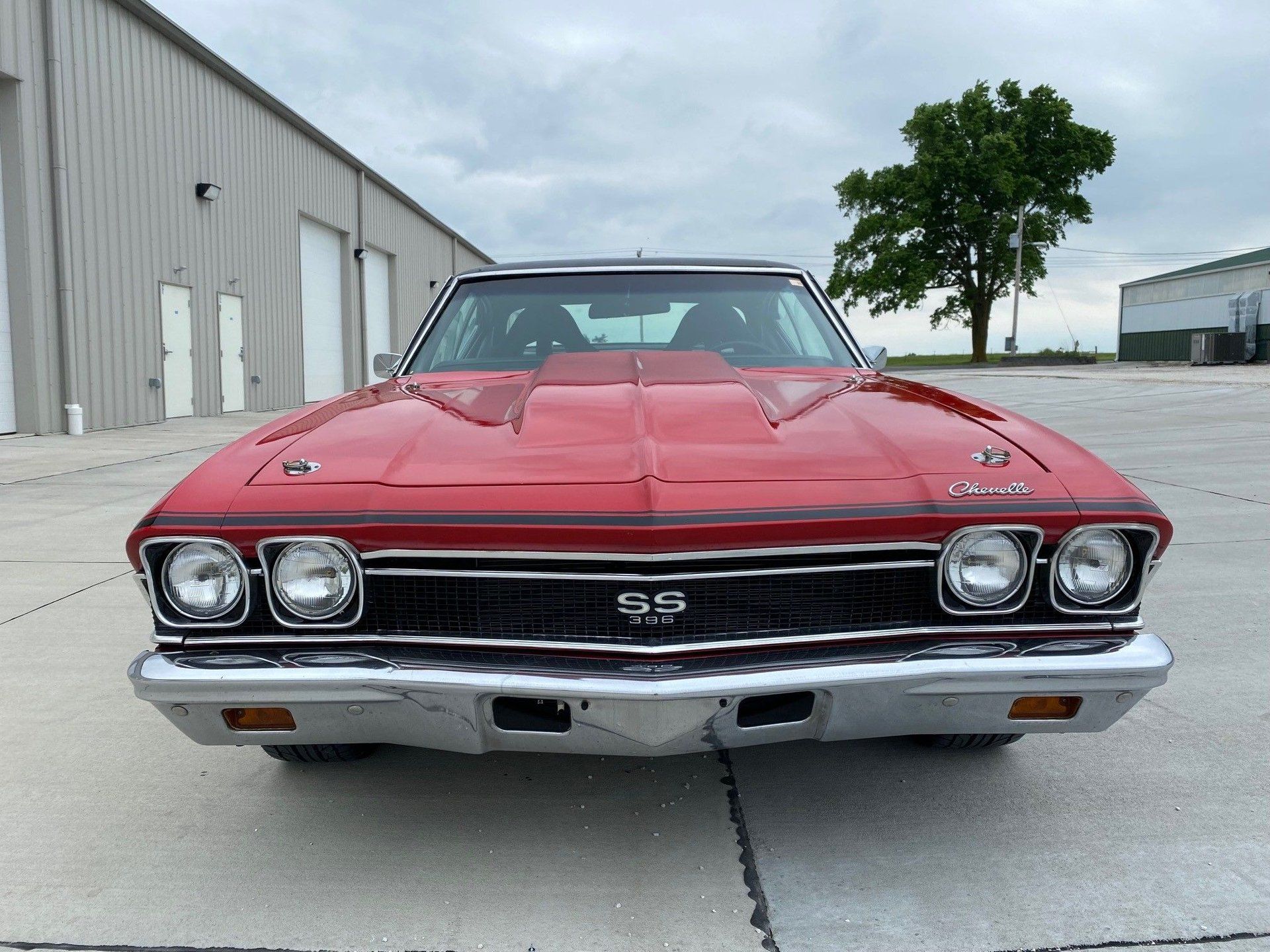 You'd be absolutely correct in assuming that this vehicle utilizes a powerful V8 engine and an excellent transmission setup. Rather than the typical 454 cubic inches, you get a bored-up 468 cubic inch V8 engine which makes a ton of power. According to the listing, this insane Chevelle boasts a FiTech 1200hp fuel injection unit which may not necessarily mean it's got 1,200 horsepower, but it sure can get there. Along with the gigantic powerplant, you also get a built Turbo 350 transmission, making drag strip runs fun and easy. This is basically the perfect setup for such a violently powerful car, and it may be one of the best Chevelle-platform builds we've seen yet. So the only question left is, what is stopping you from getting behind the wheel of this beautiful drag racing beast?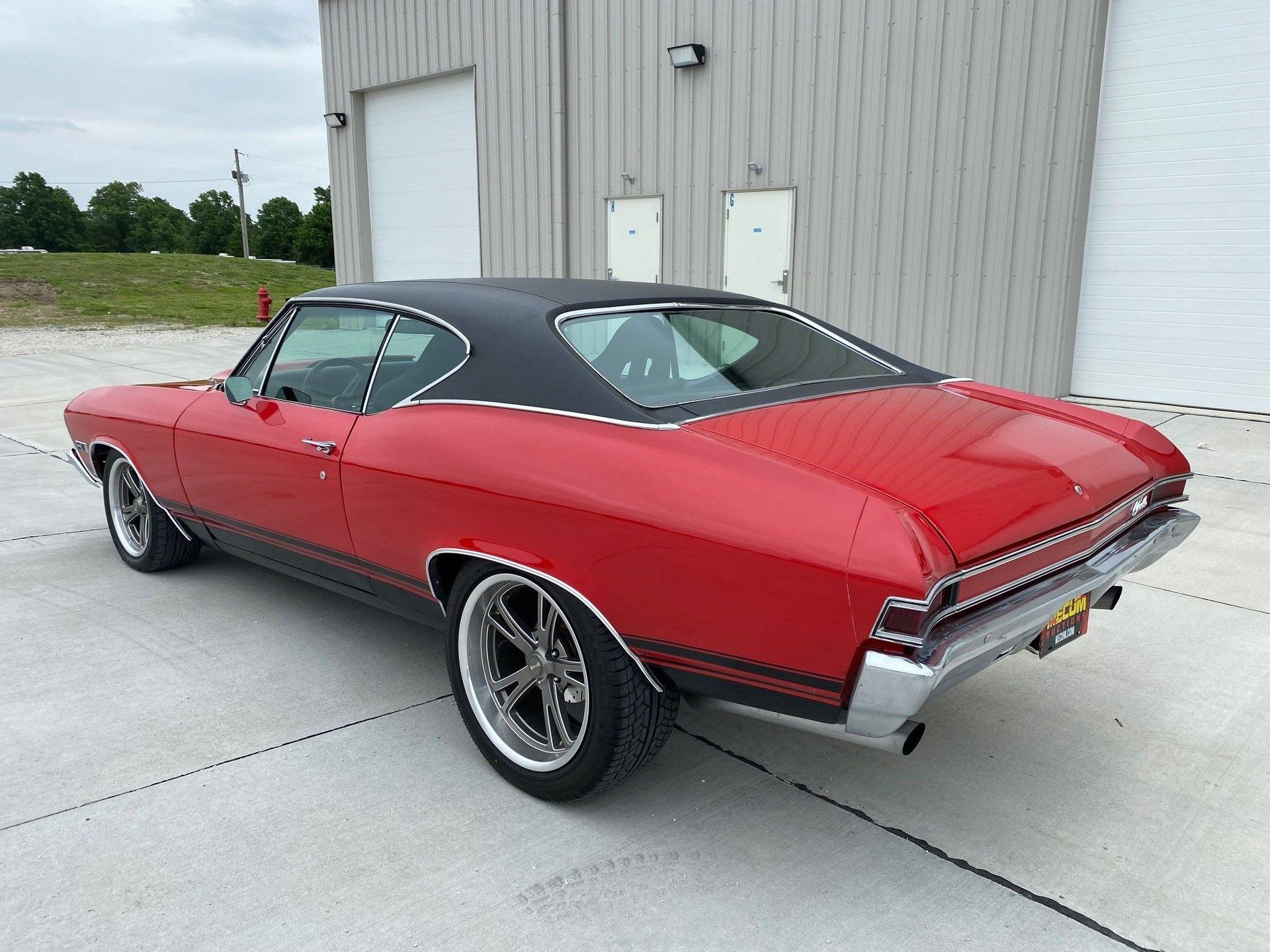 Maple Brother's Kansas City sale will take place on August 12th & 13th, 2022. The sale will be held at the Kansas City Convention Center in Kansas City, Missouri. Consignments and Bidder Registration information can be found at https://www.maplebrothersauction.com.