It's selling at Premier Auction Group's December event.
---
In the realm of classic American muscle cars, few shine as brightly as the meticulously restored 1969 Chevrolet Camaro RS/SS, which has recently surfaced to the delight of automotive enthusiasts. This particular model, an authentic "X22" car, signifies its true SS big block pedigree, making it a rare and valuable piece of automotive history.
Adorned in the striking factory "Hugger Orange" exterior, complete with the iconic white hockey stripe, this Camaro RS/SS is more than just a visual treat. It's a journey back to the golden era of muscle cars. The car's restoration, a labor of love lasting seven years, has returned it to its original glory, adhering to factory specifications in every possible detail.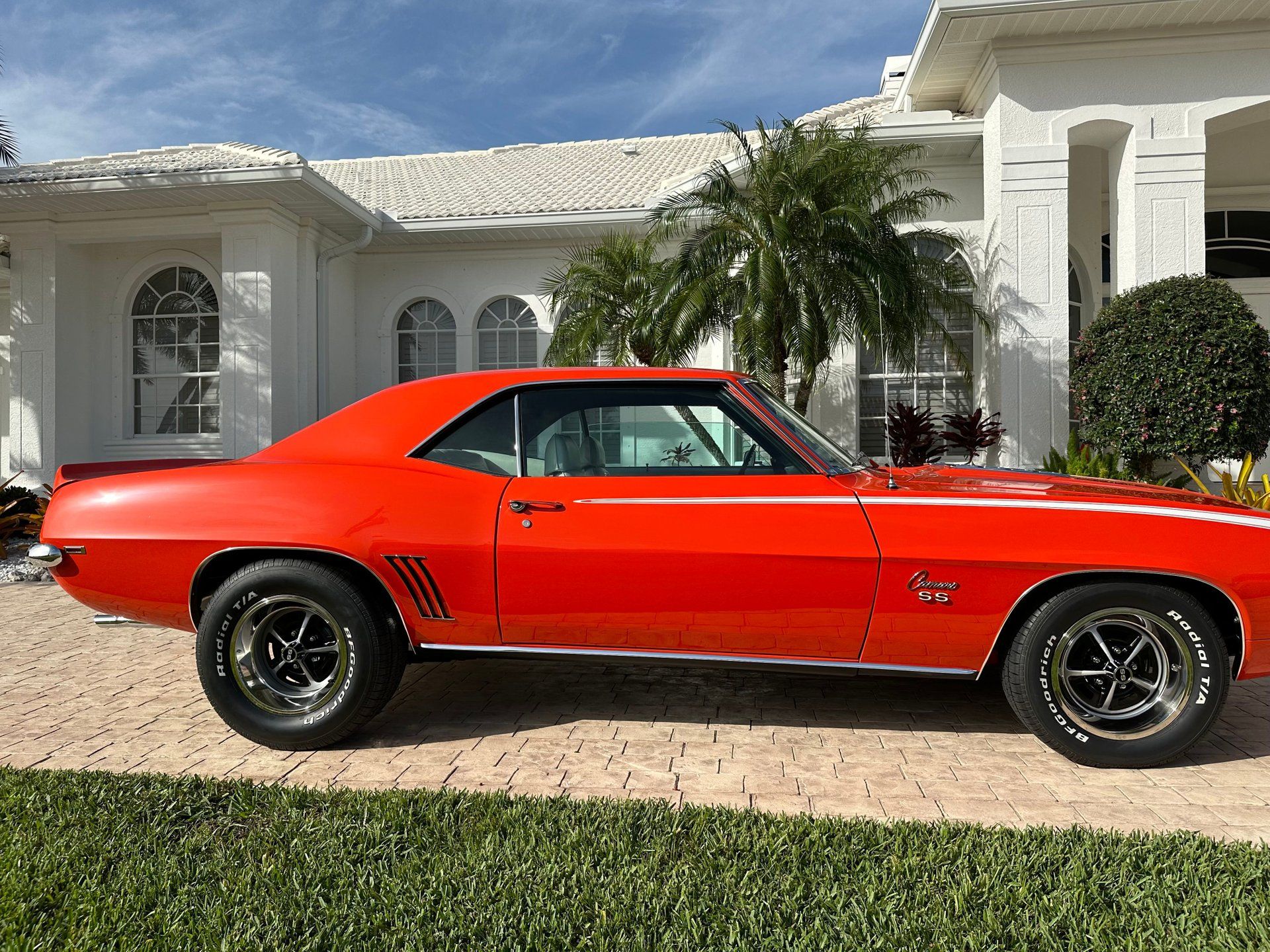 Under the hood lies the matching numbers 396 V-8 engine, a heart that pumps out a robust 350 horsepower, bearing the engine code "JI". This power is deftly managed by a factory automatic transmission, ensuring that the drive is as exhilarating as it is smooth. The meticulous attention to detail extends to the 12-bolt rear end, which also features matching numbers, a testament to the authenticity and thoroughness of the restoration.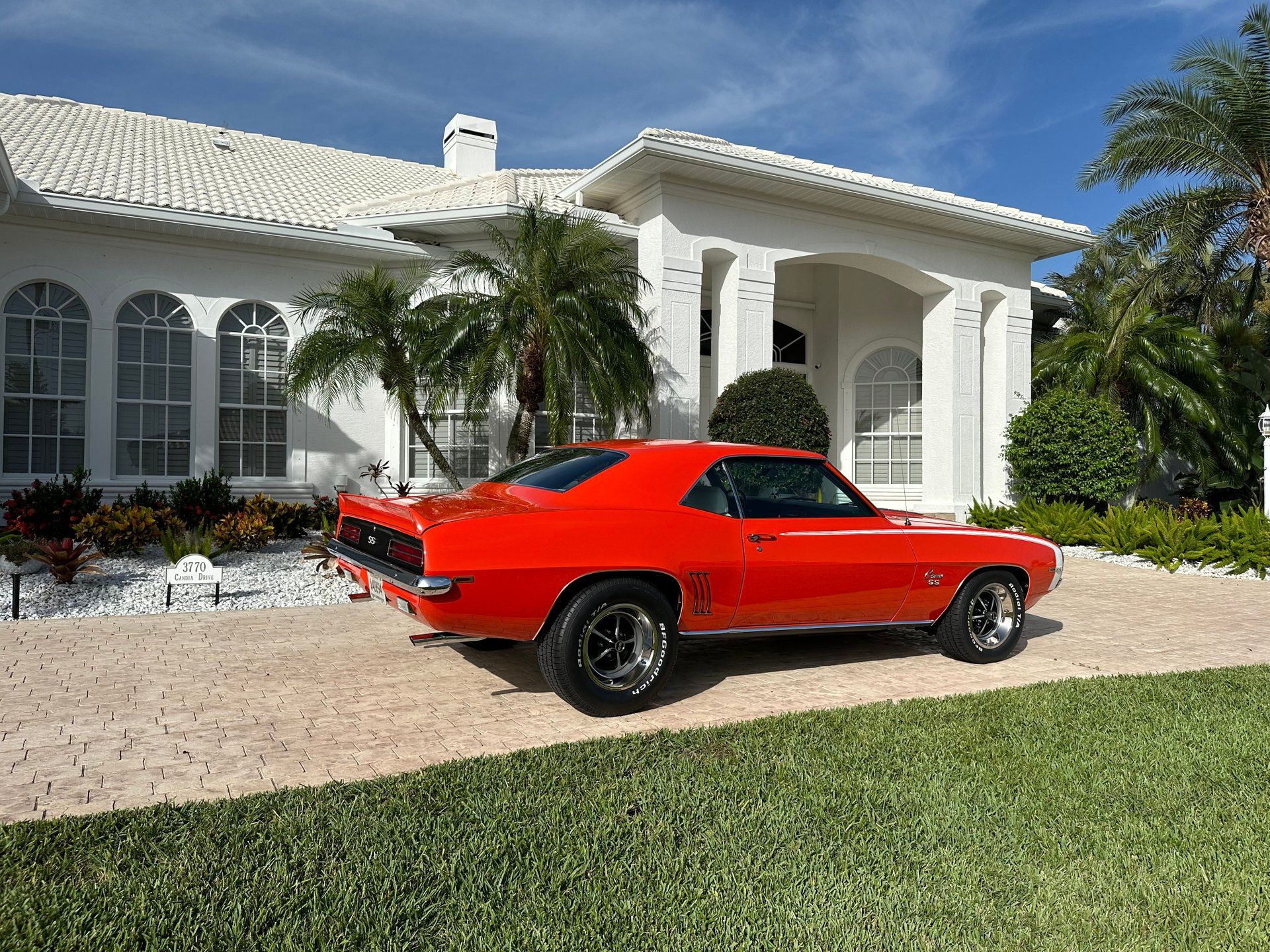 The interior of the Camaro, in Code 727 Ivory, provides a stark and beautiful contrast to the vibrant exterior. It's a space where comfort meets classic, offering a true 1960s muscle car experience. The inclusion of modern amenities like air conditioning and 4-wheel power disc brakes, alongside power steering, adds a touch of contemporary convenience to this otherwise authentically restored vehicle.
This museum-quality factory order RS/SS is more than just a car; it's a piece of automotive art. It comes complete with its original window sticker, manuals, and thorough documentation, ensuring its story is preserved for future generations of car lovers. This special order RS/SS is a shining example of what makes classic car restoration so compelling - the ability to breathe new life into a machine that captures the spirit of its time.
The unveiling of this 1969 Chevrolet Camaro RS/SS is not just an addition to the collector's world; it's a revival of a legend, ready to turn heads and stir hearts as it did decades ago. With every component meticulously restored to factory specs, this Camaro stands as a tribute to the craftsmanship and passion that defines the classic car community.
Premier Auction Group's December event takes place on December 1st and 2nd. With over 300 lots covering classic and enthusiast cars and automobilia this event is one to add to your calendar. Come and enjoy the cars and action in Florida in December. For more information just click here.