It's selling on Bring A Trailer!
---
Despite mostly being known for their efforts in the luxury vehicle market, Mercedes-Benz has produced some rather utilitarian models, and still does to this day – look at the brand's Metris and Sprinter commercial vans. While I'm sure this isn't the first model that most people think of when mentioning the company, this Mercedes-Benz Unimog Camper conversion is undeniably cool.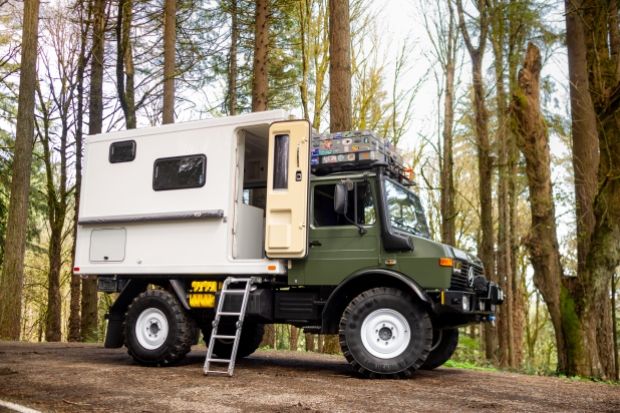 Finished in a green body, this Unimog was converted to an expedition style vehicle in 2017 by Wabi-sabi Overland. Accessible from the cab, the camper cabin is equipped with a kitchenette, a dinette table, a sleeping area with a mattress, a refrigerator, a shower, and a bathroom. It also has a 600-watt solar panel system, a Planar 2D diesel air heater, a Webasto engine block pre-heater, gray and freshwater tanks, a General Ecology water filtration system, LED lighting, double-glazed windows, a roof turret hatch, roof racks with ladders, Marston Mat sand ladders, a rearview camera system, an ARB awning, and a front winch.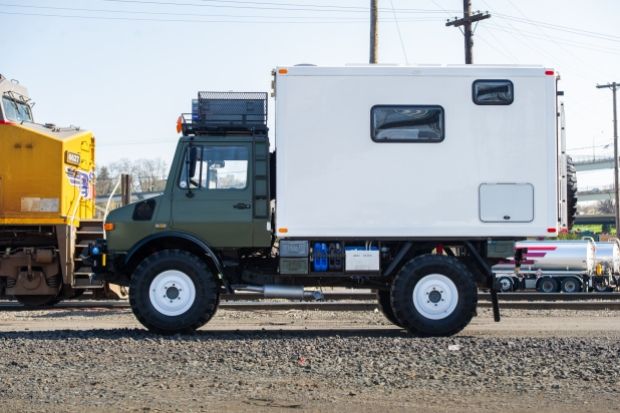 Powering the build is a 6.0-liter turbodiesel inline-six paired with an eight-speed manual transmission, a dual-range transfer case, and portal axles. It comes with recent service records, owner's manuals, a full set of shop manuals, a clean Carfax report, and a clean Oregon title.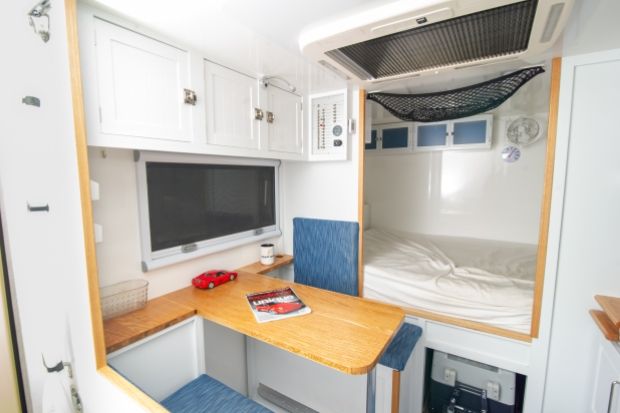 The first Unimogs rolled off the production line back in 1948 and were important to the economic recovery of Germany after the close of WWII. At first they were used on farms and in forests, but today they can be found in all kinds of industries with various upfits. Unimogs are also incredibly popular off-road recreation vehicles, thanks to their excellent trail capabilities. It's rare to see them in North America, so this one is sure to stir up some solid interest.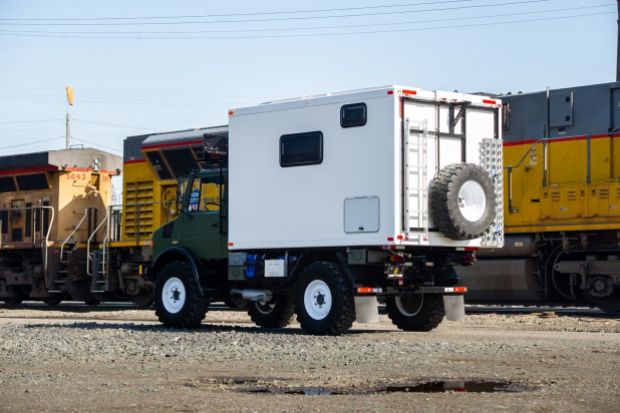 Avant-Garde is well-known as an award-winning, top seller (@911r ) on Bring a Trailer. We provide turnkey auction management for our clients. Avant-Garde presents cars in an unparalleled fashion, with a comprehensive history, descriptions, photos, and video for each vehicle. We want to put buyers in the virtual driver's seat so they can experience a vehicle as if they were present, giving them confidence in their purchase.