This car was the pinnacle of luxury in 1959 and now you can be the proud new owner.
---
1950s Cadillacs are the most sought-after and valuable vehicles on the American classic collector market. These convertible coupes and sedans have carried figures ranging from John F. Kennedy to the iconic Elvis Presley as they represent the height of prestige and wealth in the US. Of course, this has had a significant effect on people's views toward the cars as it is nearly impossible to separate the Cadillac brand from the pivotal image of rock stardom. So what if you happen to be an aspiring rock legend, politician, or high-class individual?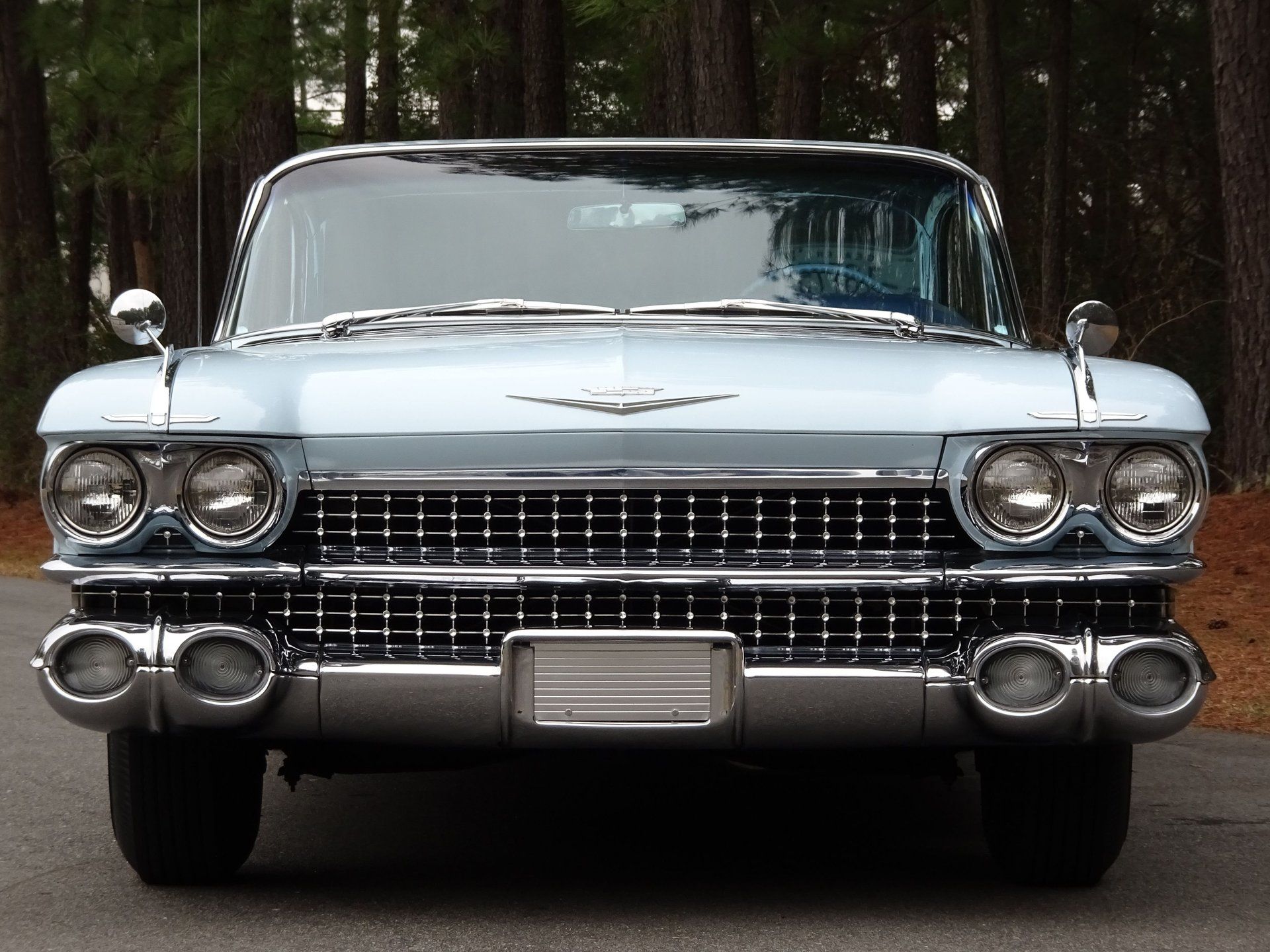 Then this Classic Cadillac might be the perfect addition to your growing automotive collection as it boasts some of the best techs from its time with plenty of catchy styling and attention-grabbing design. Under the hood of this 1959 Cadillac Series, 62 is a massive 390 ci V8 engine with 345 horsepower and an incredible 435 ft/lbs of torque. The full force of that domineering V8 is sent through an automatic transmission, making the car easy to drive allowing you to focus on steering this hefty machine.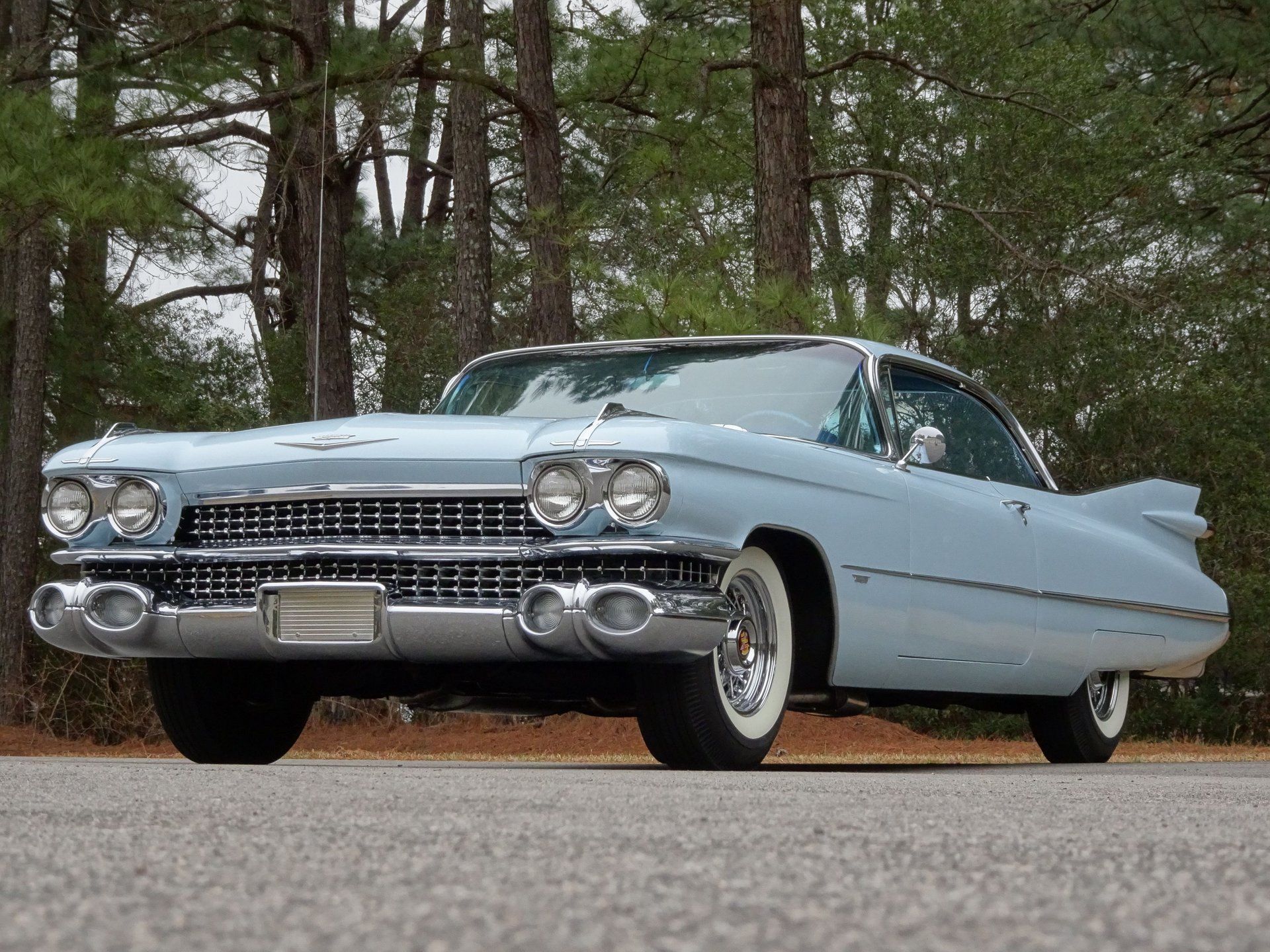 We're not exaggerating when we call this car hefty, of course, because the vehicle weighs in at around 4800 lbs. Even by today's standards, this is a gigantic car and rivals the weight of newer luxury automobiles and even some SUVs. While this may seem like a big problem for most cars, it is no issue with tons of power at their fingertips. Besides, this car was never meant to be light as it has some of the best luxury and comfort technology of its time.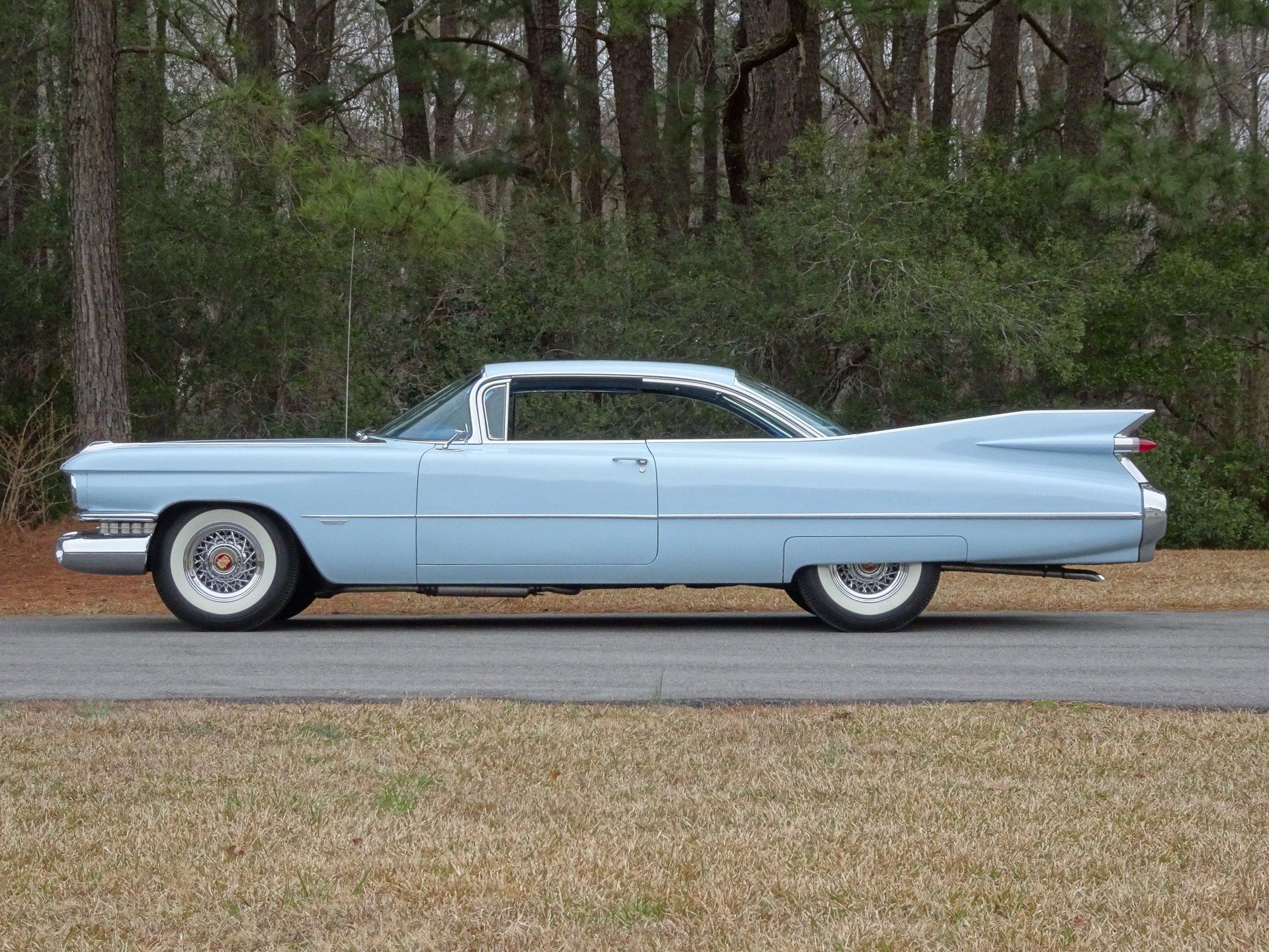 Some of these features include the power steering, power brakes, and power windows that we've all come to expect in our vehicles, but there is far more to this luxurious car than just functionalist commodities. Some of the less noticeable accessories are the E-Z-Eye glass, rubber floor mats, and door edge moldings which give the vehicle a much neater appearance. This car was meant to provide a comfortable ride and look good doing it, but the most important thing about owning a Cadillac is simply that you own an actual classic luxury car.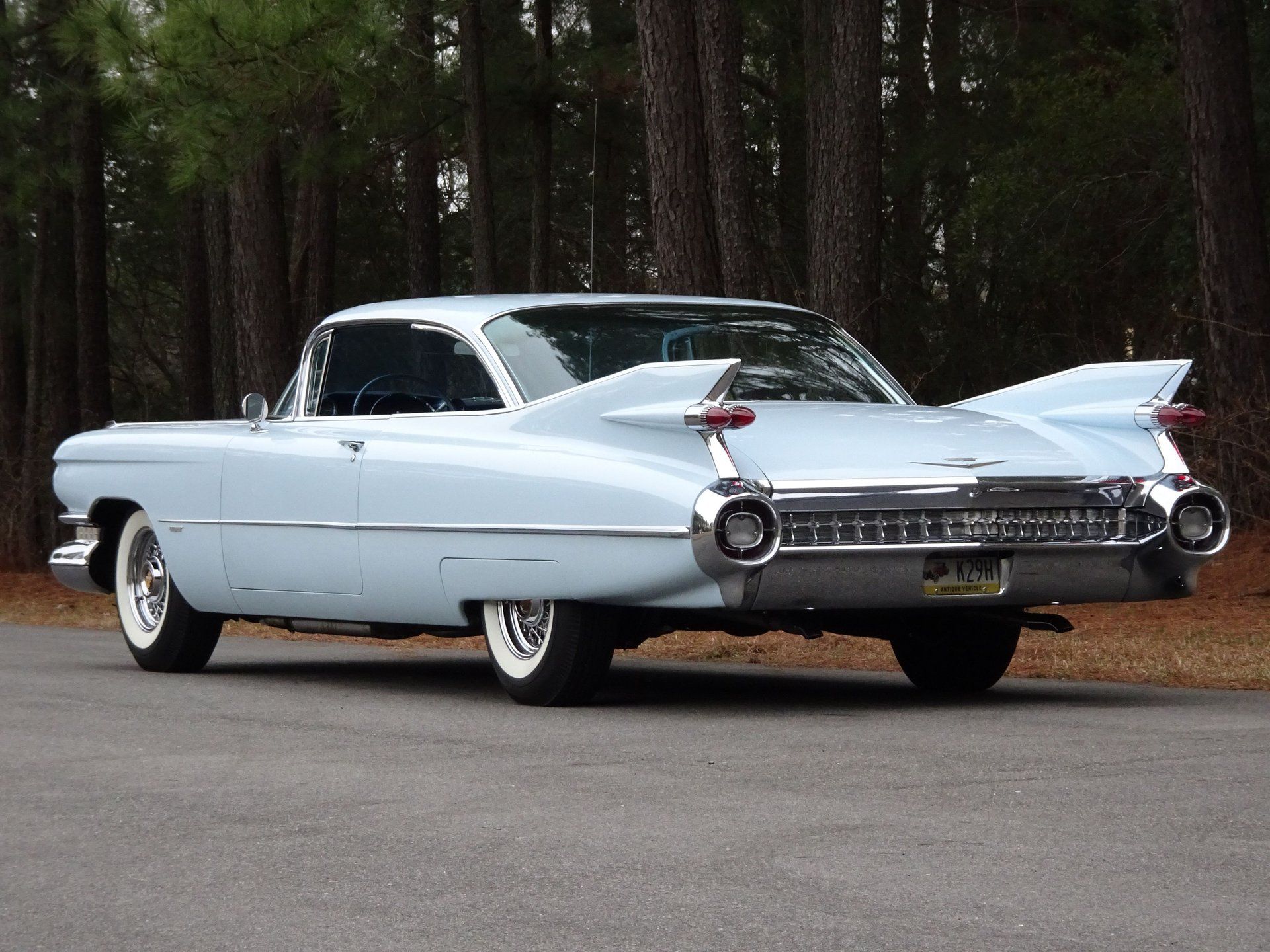 That's where our final point comes into play, as the vehicle with all of the original paperwork is still present with this car. While we're not sure if you'd be able to replicate this masterpiece of vintage design without drawing some attention, it would protect against accusations of the car being a fake. It also helps to understand your various engine codes and serves as a cool little piece of memorabilia along with the owner's manual. You'll always know that you are driving around the best of Cadillac and can hold your head high, knowing that your collection will gain a prestigious piece of American history.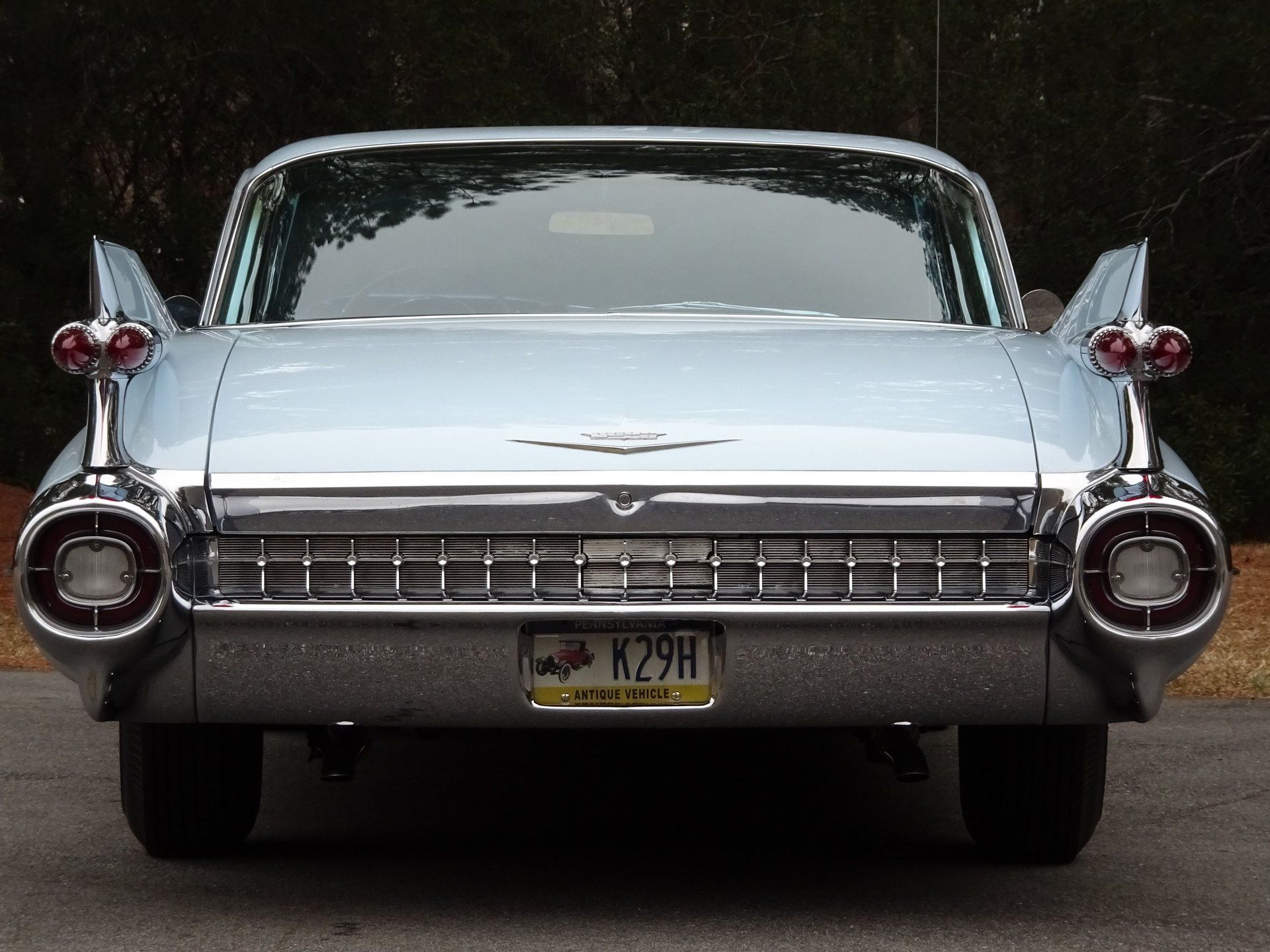 This vehicle and many more will be sold at The Raleigh Classic's Spring Sale on May 6th & 7th. Please visit https://www.raleighclassic.com to learn more and save on bidder registration.