This restomod 1957 Chevy Bel Air hides an amazing secret under the hood.
---
LS swaps have become so popular, it's almost the norm now, but car builders have several good reasons to use the new Chevy 350 instead of the original engine. Parts are getting scarce, the original engine is oftentimes missing or in disrepair, and making good power comes so much easier with an LS3. This engine swap trend has led to other swaps too. After all if you're gonna build an old car to pump out modern horsepower, why not make it just as comfortable as a modern car too. So far we've seen car builders apply the restomod formula to everything from Mustangs to Camaros, Novas, Chargers, and even Impalas, but a Bel Air? Now that's unique.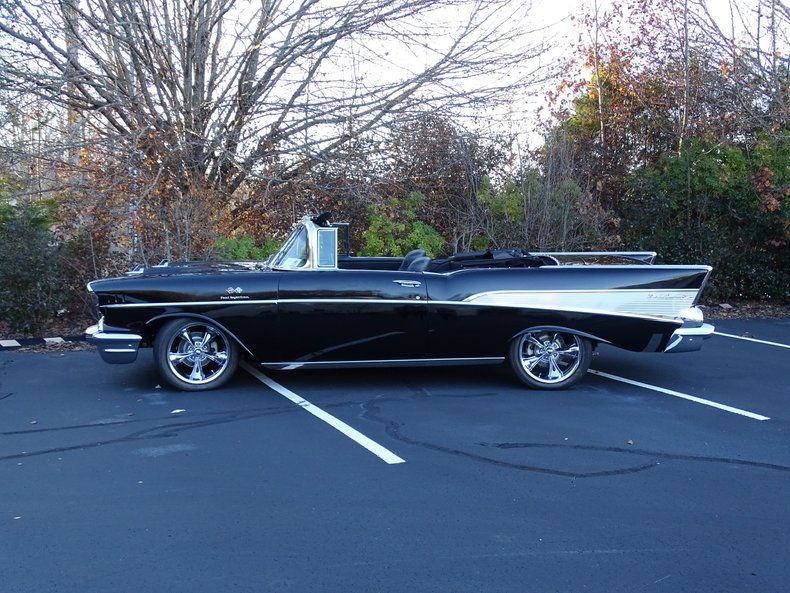 This gorgeous black 1957 Chevy Bel Air is updated with a black leather interior wrapped around the bucket seats. It is powered by a LS3 engine, which is paired to an automatic transmission. This engine is rated as being able to produce a stunning 495 horsepower and 473 lbs-ft of torque, plenty to carry the classic bodied 1957 Chevy Bel Air anywhere you need it to go, and it a hurry.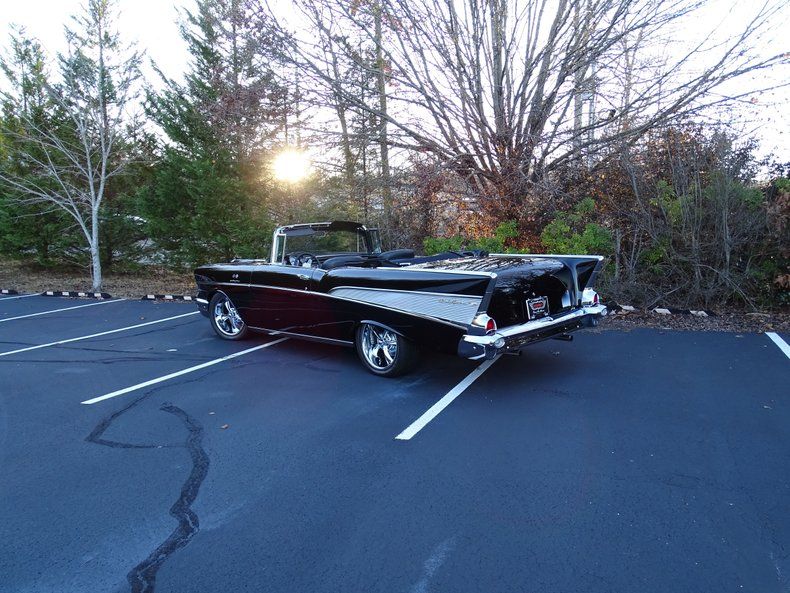 It also has an aluminum radiator to maximize cooling. Additionally, a set of 4-wheel disc brakes give this custom 1957 Chevy Bel Air stopping power. Stunning 1957 Bel Air Headlines GAA's March Auction This great car is part of the Jerry Smith Collection here.