Rev up your dreams!
---
Gentlemen, start your dream engines! Here's your golden ticket to claim a slice of luxury, speed, and sheer driving pleasure. Imagine you, behind the wheel of a 2022 Porsche 718 Cayman GT4, cruising through the city streets or darting down open highways. Yes, this could be your reality!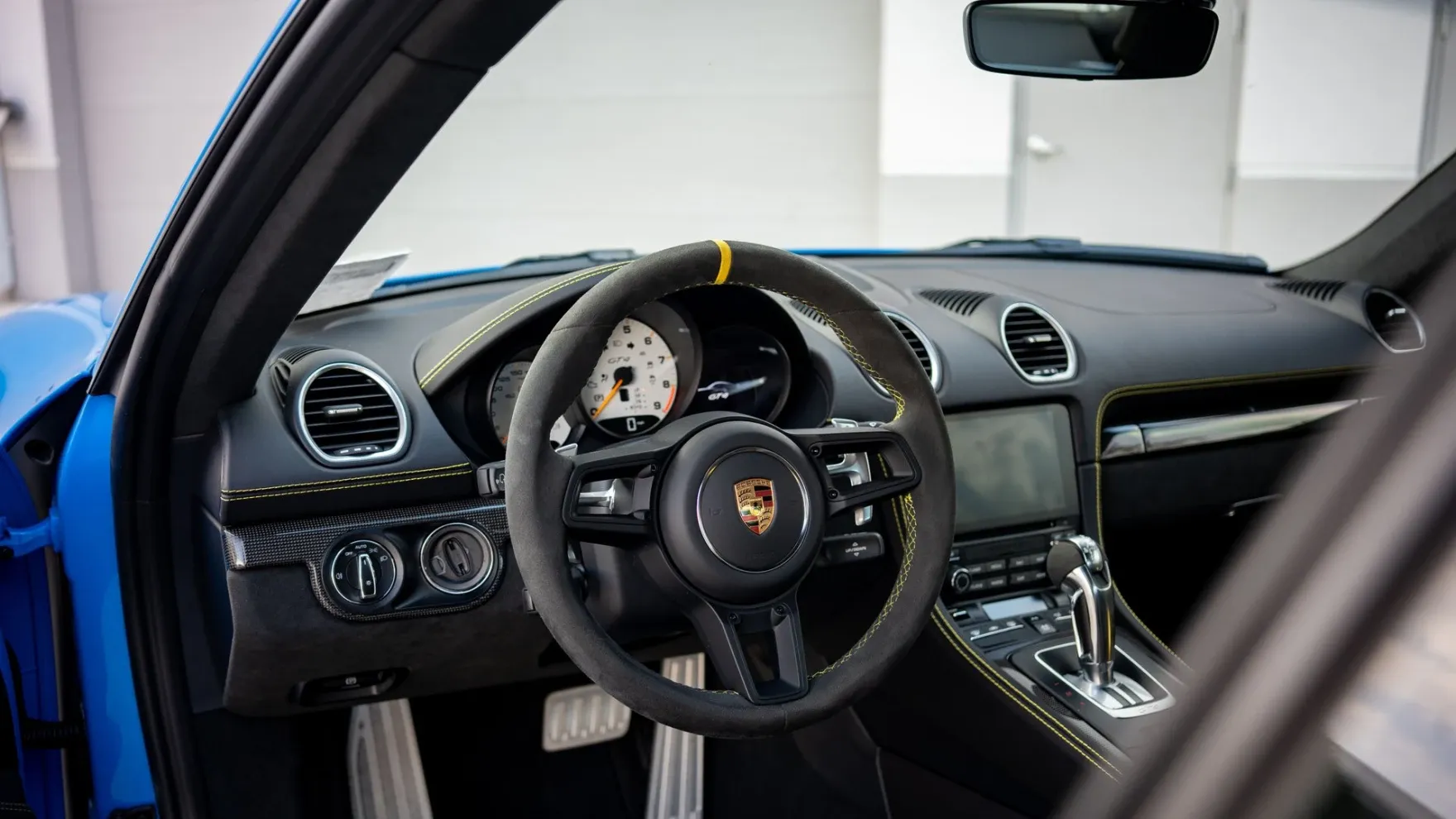 Wrapped in a mesmerizing Shark Blue hue, this beast of beauty is not just any Porsche. It boasts a roaring 414 horsepower, powered by a potent 4.0L Flat 6 engine, guaranteeing an adrenaline-packed ride. Mated with a 7-speed PDK automatic transmission, this Cayman GT4 has been designed to leave others in its wake, sprinting from a standstill to 60 mph in a mere 4.2 seconds.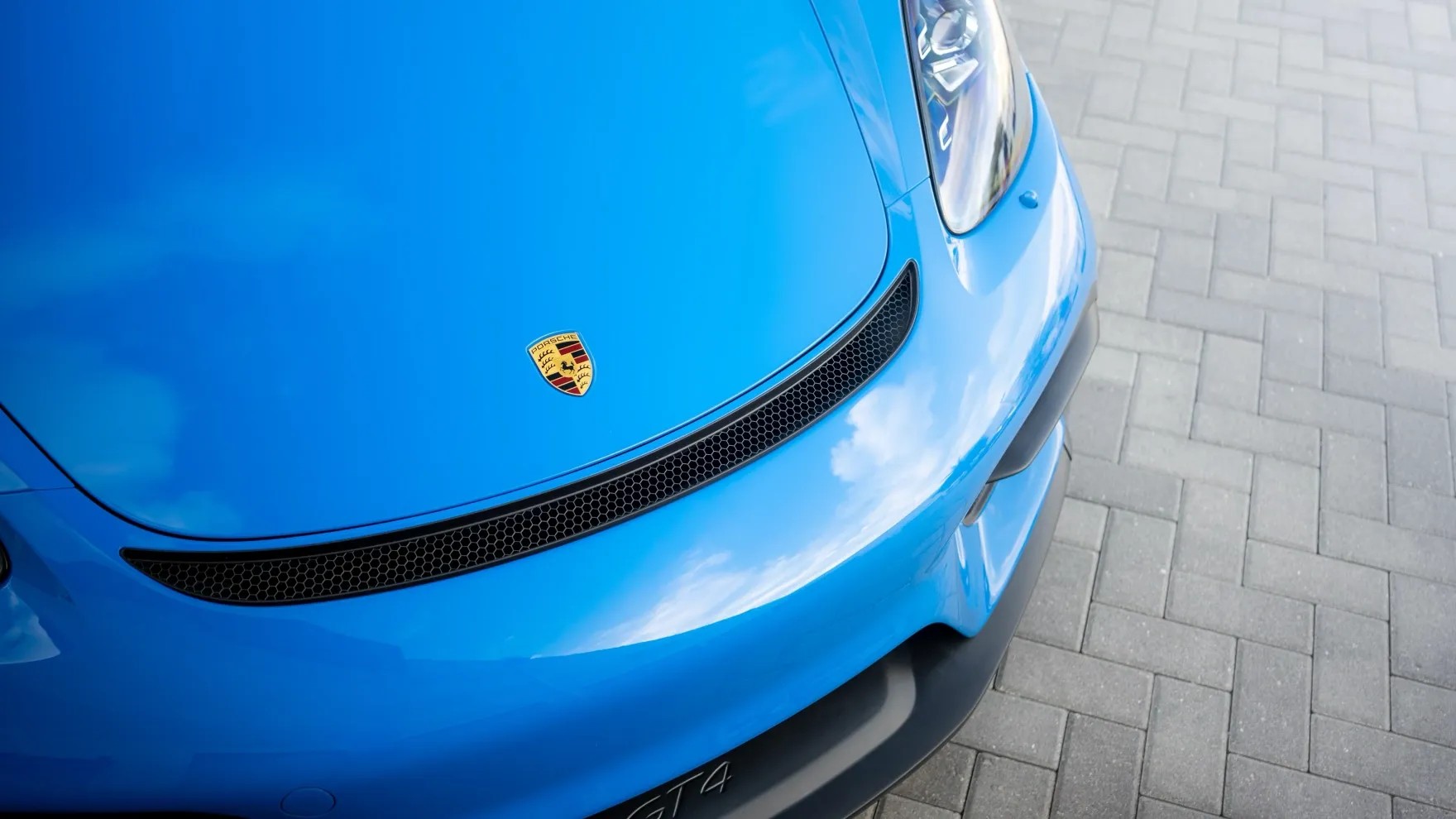 Crafted meticulously for those with an insatiable thirst for speed and elegance, the GT4 comes armed with nearly $30,000 of exquisite factory options. The masterpiece doesn't end there - an additional $5,000 has been lavished on a top-of-the-line ceramic coating and comprehensive paint protection film, ensuring this beauty stays pristine for the years to come.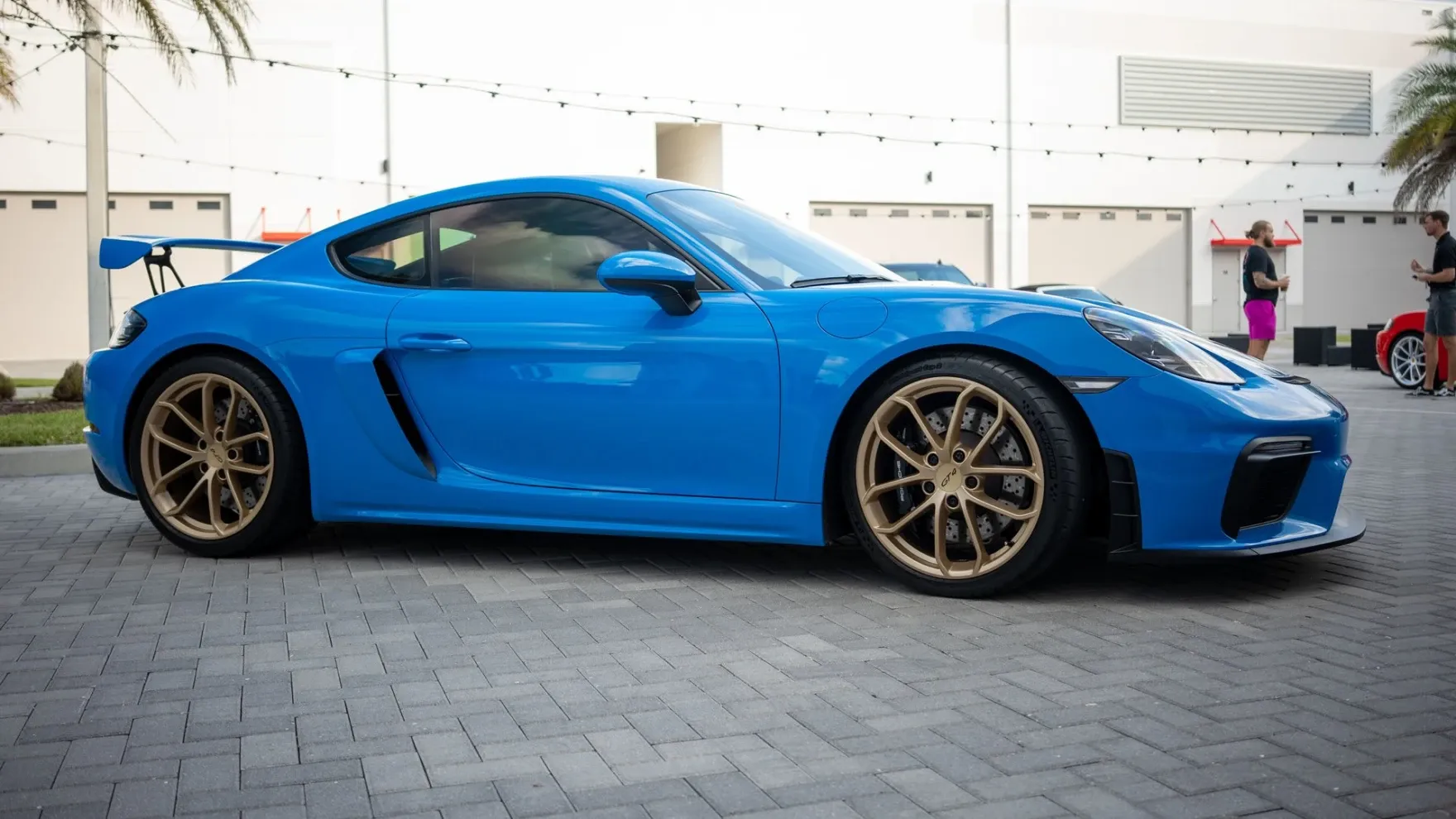 Dive deeper, and you're greeted with an opulent Leather/Race-Tex interior adorned in Black, accentuated by a splash of vivacious Yellow Stitching. The LED headlights, enhanced with the PDLS+ feature, illuminate the way forward, and the Light Design Package is the cherry on top, exuding an aura of unmatched elegance.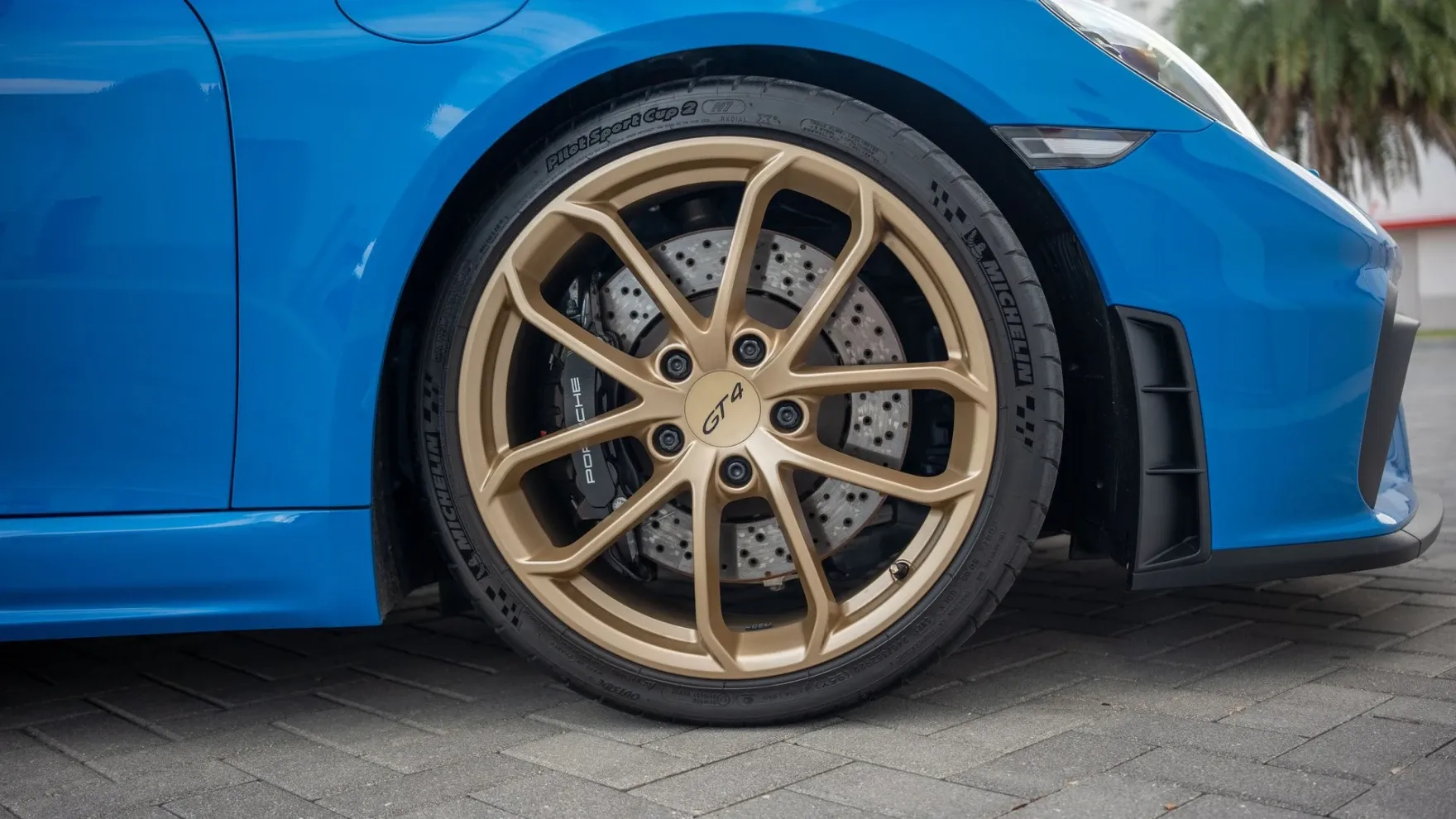 From bumper to hood, from fenders to A Pillar, and rockers, every inch is protected by the robust Full PPF. And if you're a stickler for perfection, the Quantum Pro Stage 3 Ceramic promises a 10-year warranty, ensuring that the Cayman's glint never fades. But wait, the cherry on this sundae? A brand new Porsche car cover to envelop your prized possession.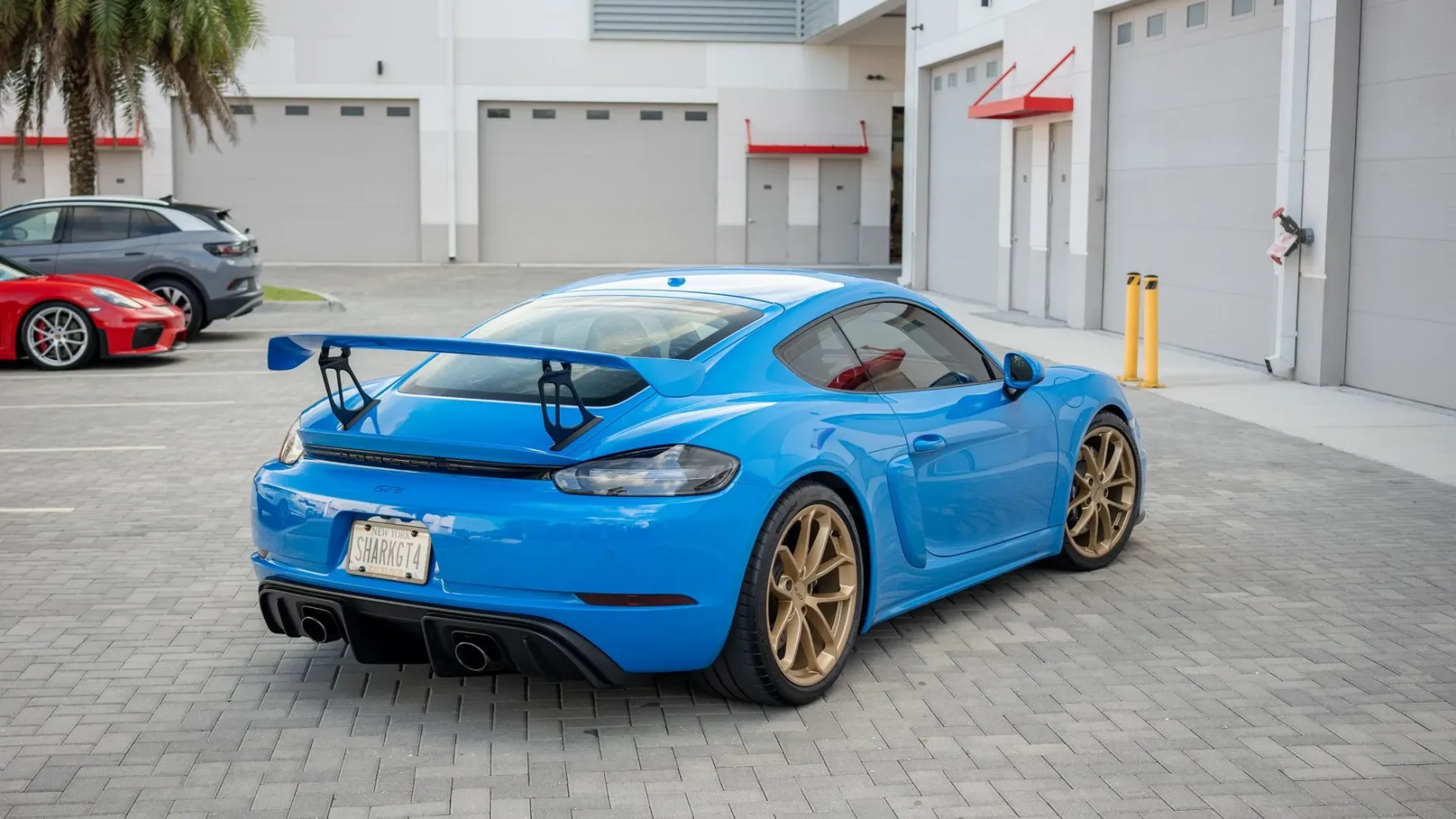 This sweepstakes prize isn't just any reward - it's our pièce de résistance! An opportunity of a lifetime awaits. Enter now, and you might just find this Shark Blue wonder parked in your driveway. Drive the dream with Porsche.