Don't miss out!
---
Automobile enthusiasts, brace yourselves for a once-in-a-lifetime opportunity! A sweepstakes is currently open, providing participants the chance to drive home a prestigious and rare 2022 Porsche 718 Cayman GT4, a vehicle known for its blend of high-performance and everyday usability. This specific GT4, being the most extravagant sweepstakes prize ever offered, is a true embodiment of luxury and power, guaranteed to make every journey a thrilling adventure.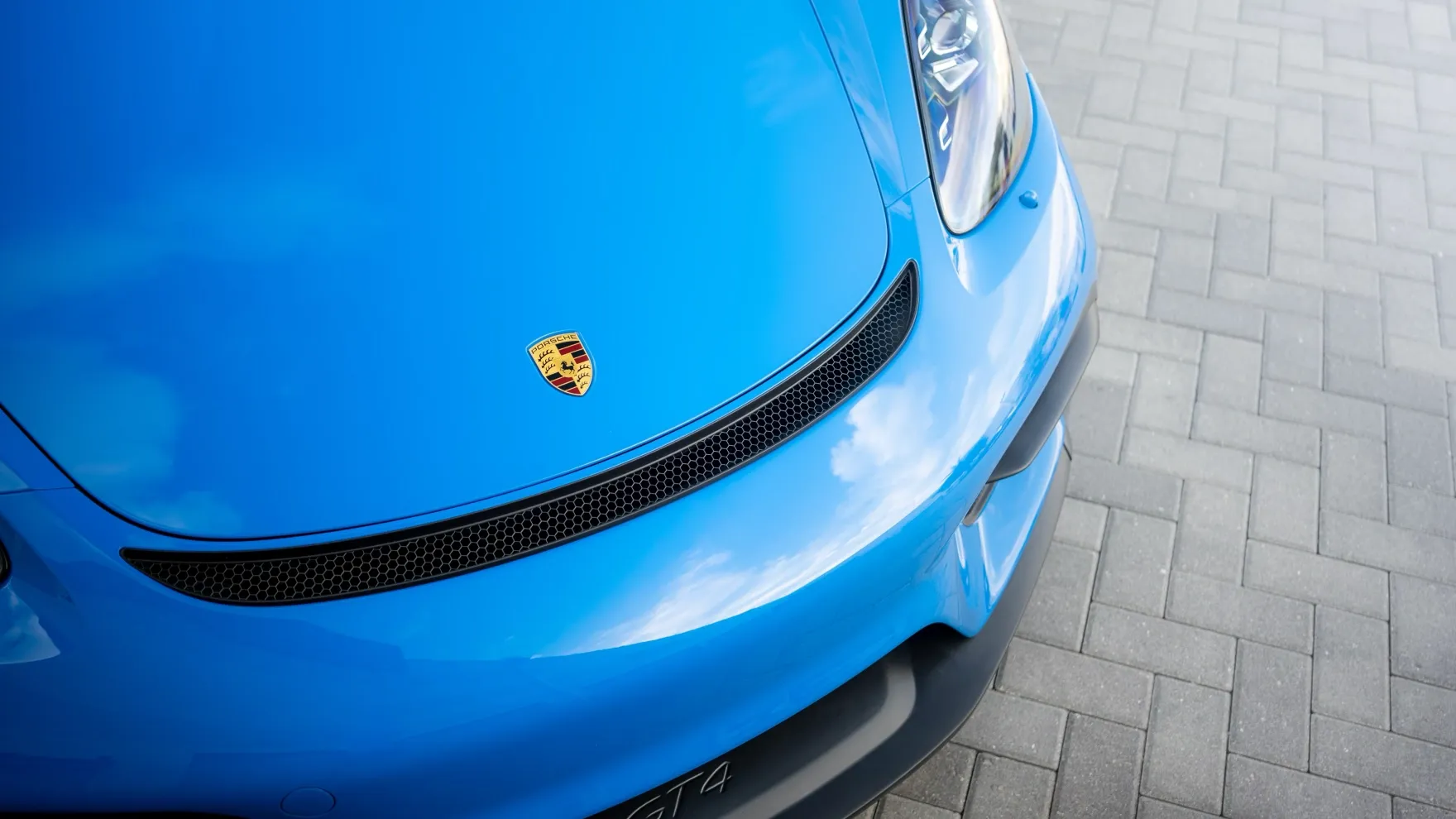 This unique Porsche 718 Cayman GT4 is a marvel in automotive engineering, equipped with a robust 4.0L Flat 6 engine paired to a seamless 7-speed Porsche Doppelkupplung (PDK) automatic transmission. These features enable the car to accelerate from 0-60 in an impressive 4.2 seconds, making it a formidable contender on the track, yet suitable for everyday driving.
The exterior of this GT4 is bathed in an eye-catching Shark Blue finish and is embellished with nearly $30,000 in factory options. Furthermore, the vehicle has received over $5,000 in enhancements including a full paint protection film and a Quantum Pro Stage 3 Ceramic coating, ensuring its lustrous appearance endures, and comes with a 10-year warranty.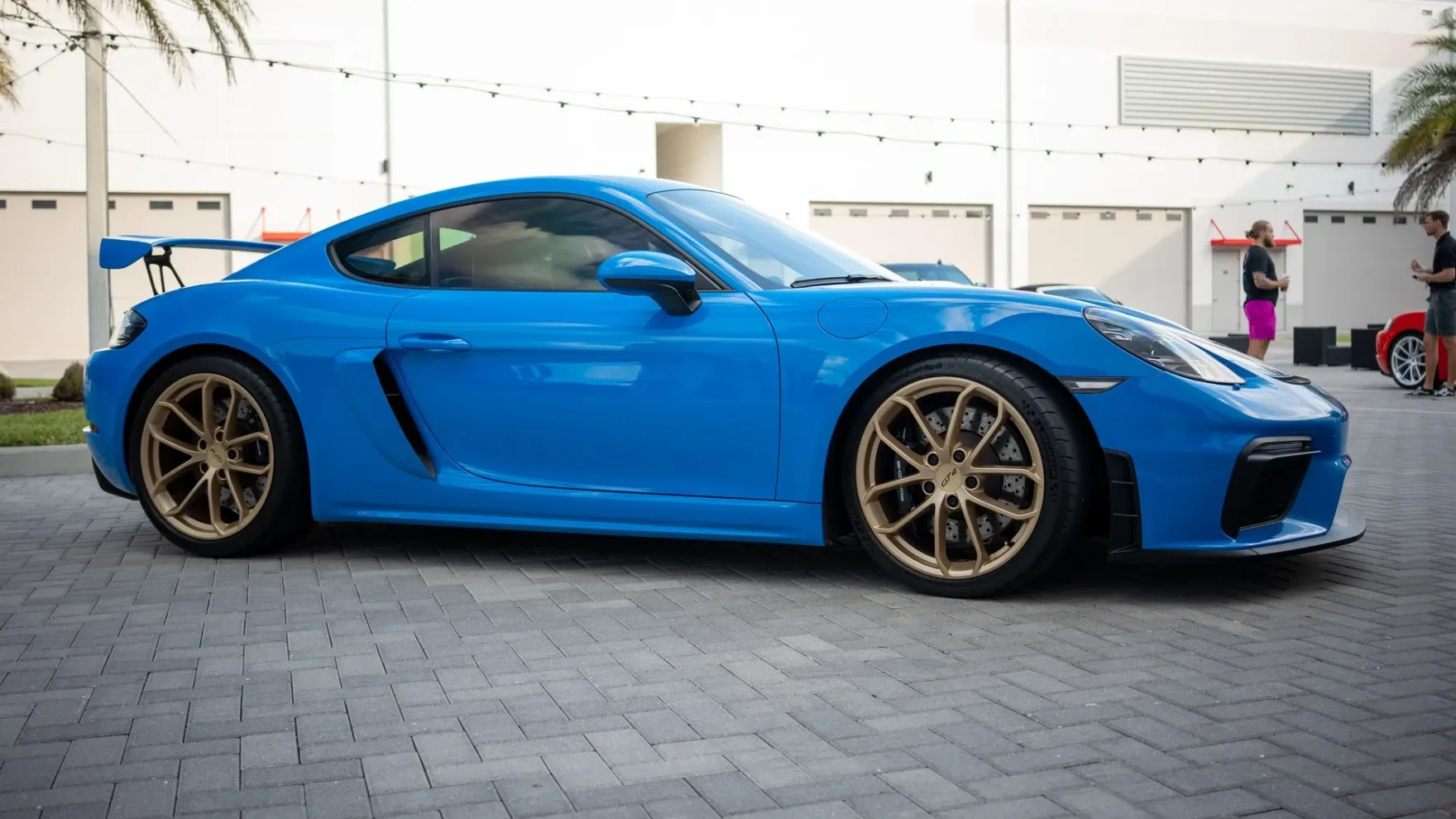 The interior is a masterpiece in itself, featuring a sophisticated Leather/Race-Tex composition in Black, adorned with meticulous Yellow Stitching. It also boasts LED headlights integrated with PDLS+ and a light design package, enhancing its visual appeal and functionality. Additionally, the vehicle comes with a brand-new Porsche car cover, adding an extra layer of protection to this automotive jewel.
This Porsche 718 Cayman GT4, with its array of superior features and enhancements, stands as a symbol of opulence and performance. The fortunate individual who secures this prize will possess not just a high-performance vehicle, but a work of art, a testament to Porsche's commitment to excellence in automotive design and engineering.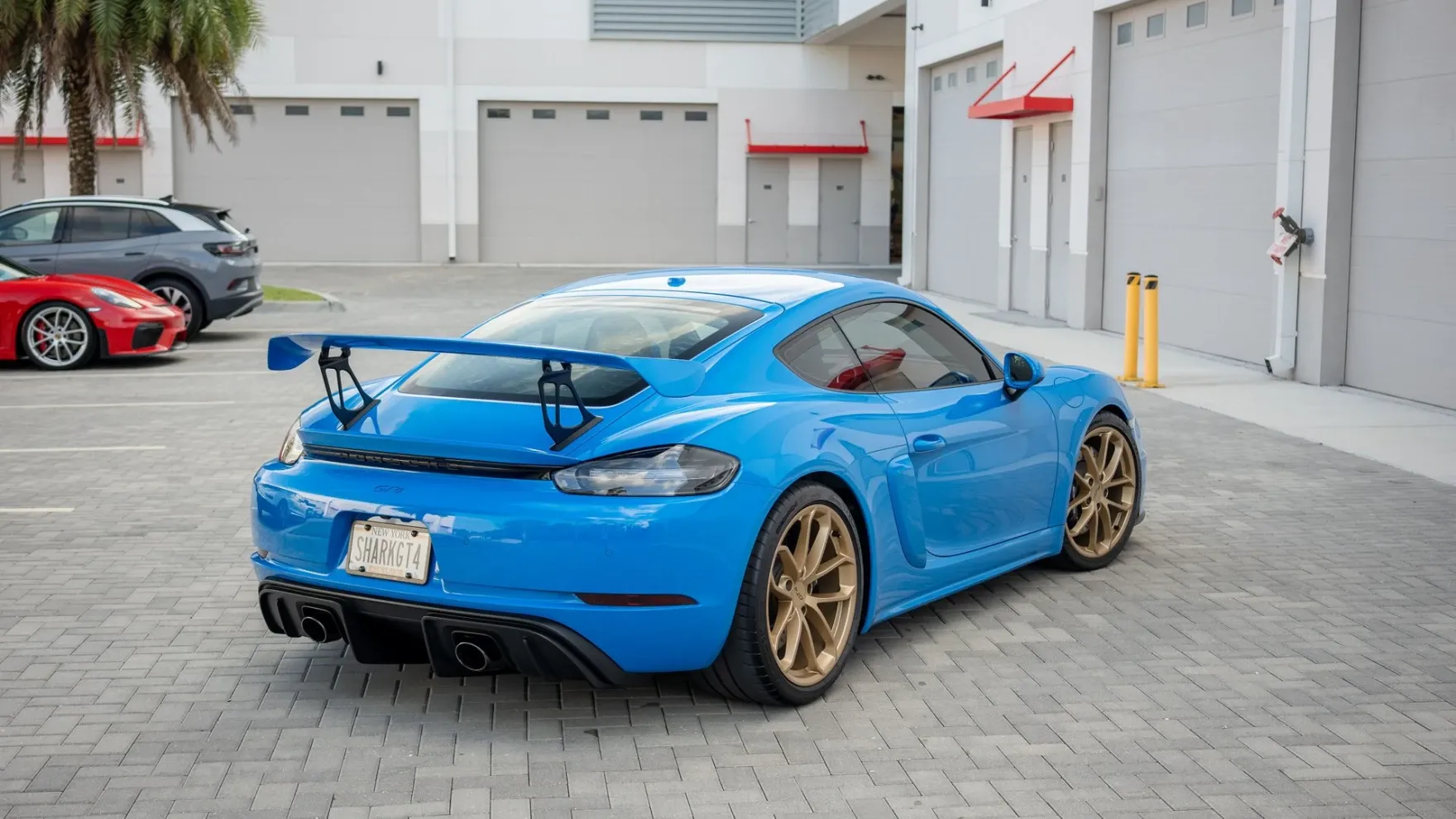 This sweepstakes represents a rare opportunity to own a piece of automotive brilliance, blending unparalleled performance with everyday practicality and luxury. The participants will be vying for a chance to own a machine that is a tangible representation of speed, elegance, and advanced automotive technology. The race is on to see who will drive away with this epitome of automotive luxury and performance.