This example has been restored by the Indianapolis Motor Speedway Museum.
---
The Mercedes 300 SL Gullwing has been iconic within the German automotive industry since its initial manufacturing in the 1950s. Cars like this are held on a high pillar for their incredible speed and performance, but there is one thing that makes the vehicles, especially popular within the collector community. Along with s high value and gorgeous exterior, these vehicles are pretty rare, which allows them to sometimes rake in multiple millions of dollars at auction.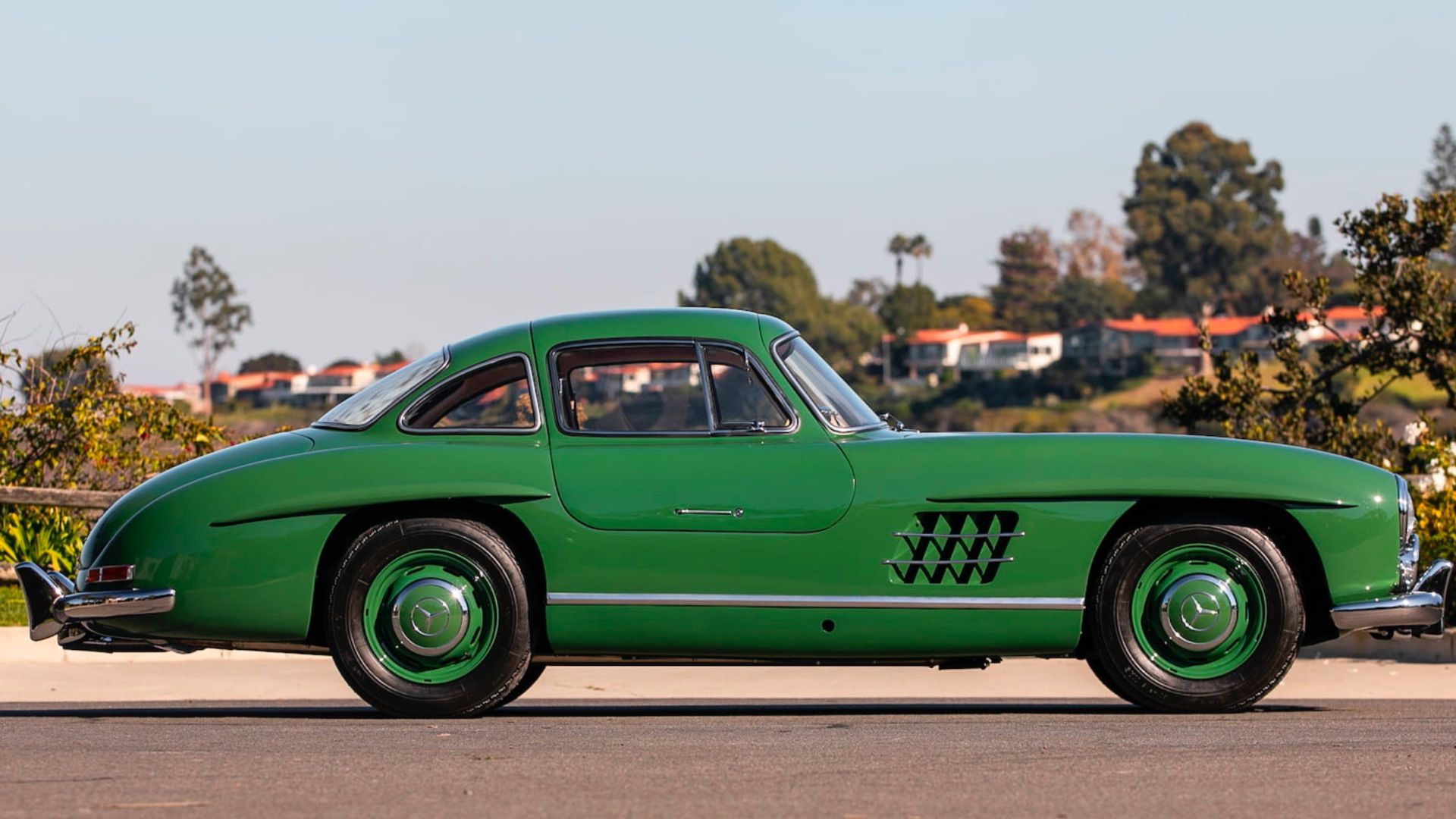 Chassis number 5500263 was purchased by the Indianapolis Motor Speedway Foundation in January 1973. It was in the care of the foundation when it received a meticulous body-off restoration by the Indianapolis Motor Speedway Museum in the late-2000s. Th final fit, finish and service work completed by Scott Grundfor Co. in Arroyo Grande, California in 2022. Is it 1 of 1,400 produced between 1954 and 1957, and it was shipped from the factory to the United States on April 30, 1955. It is the only known example delivered in Mittelgrn over Green and Gray leather.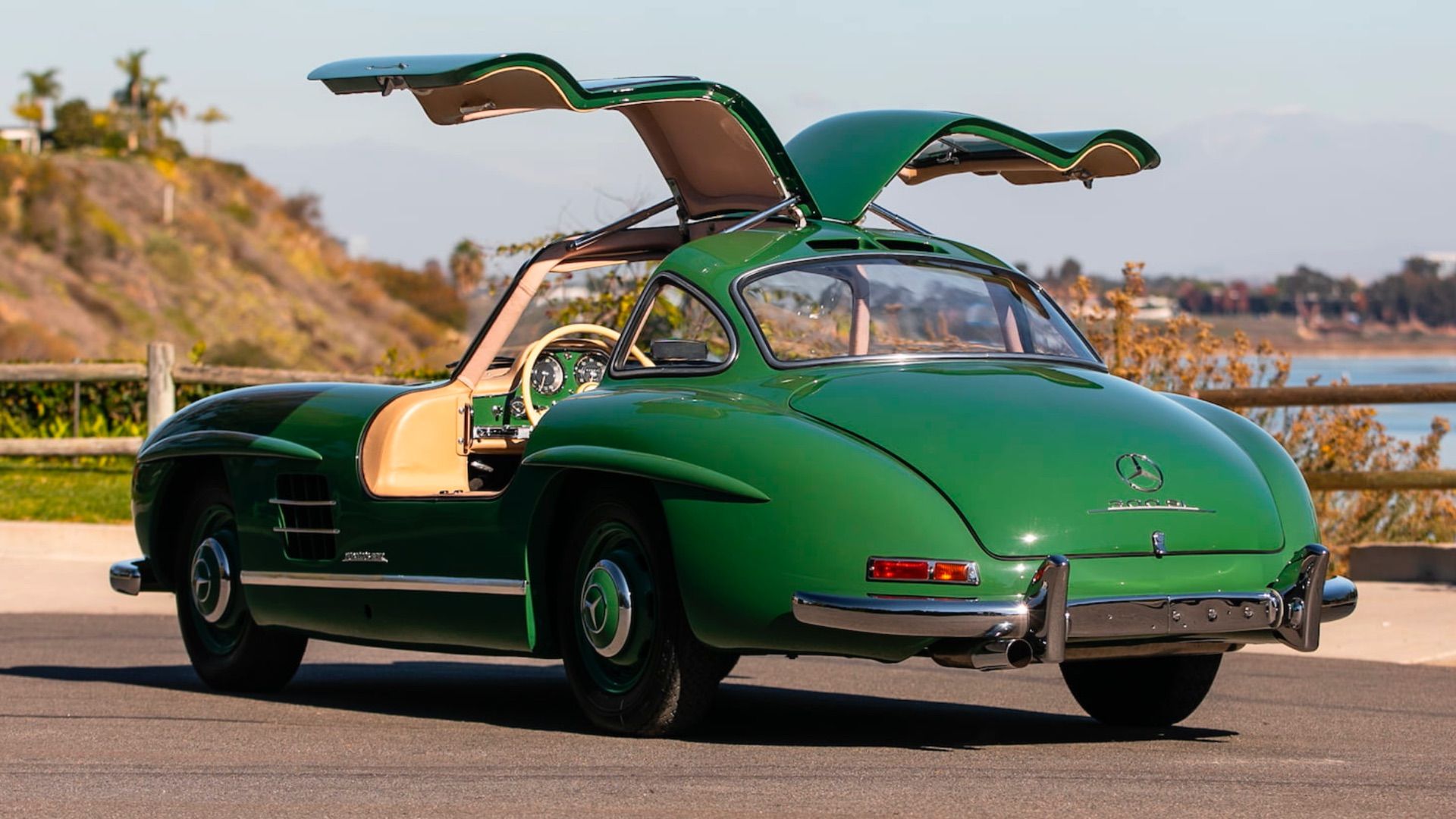 Any time a Gullwing is up for sale people get worked up. That's understandable considering it's one of the most graceful, majestic cars ever made. Even if you're not a fan of Mercedes-Benz, you likely have admired these from a distance. When you combine that with a compelling provenance, the result is aggressive bidding. You can get ready to join in the frenzy here.