This supercar is one of only 80 examples of the Regera made between 2016 and 2022.
---
Koenigsegg produces some of the finest cars on the planet. Every model is impressive, and challenges the boundaries of supercar performance. Koenigsegg models like the Regera take that challenge to an even higher level. Examples like this Regera currently on Broad Arrow Auctions are hard to come by, and often spark bidden wars.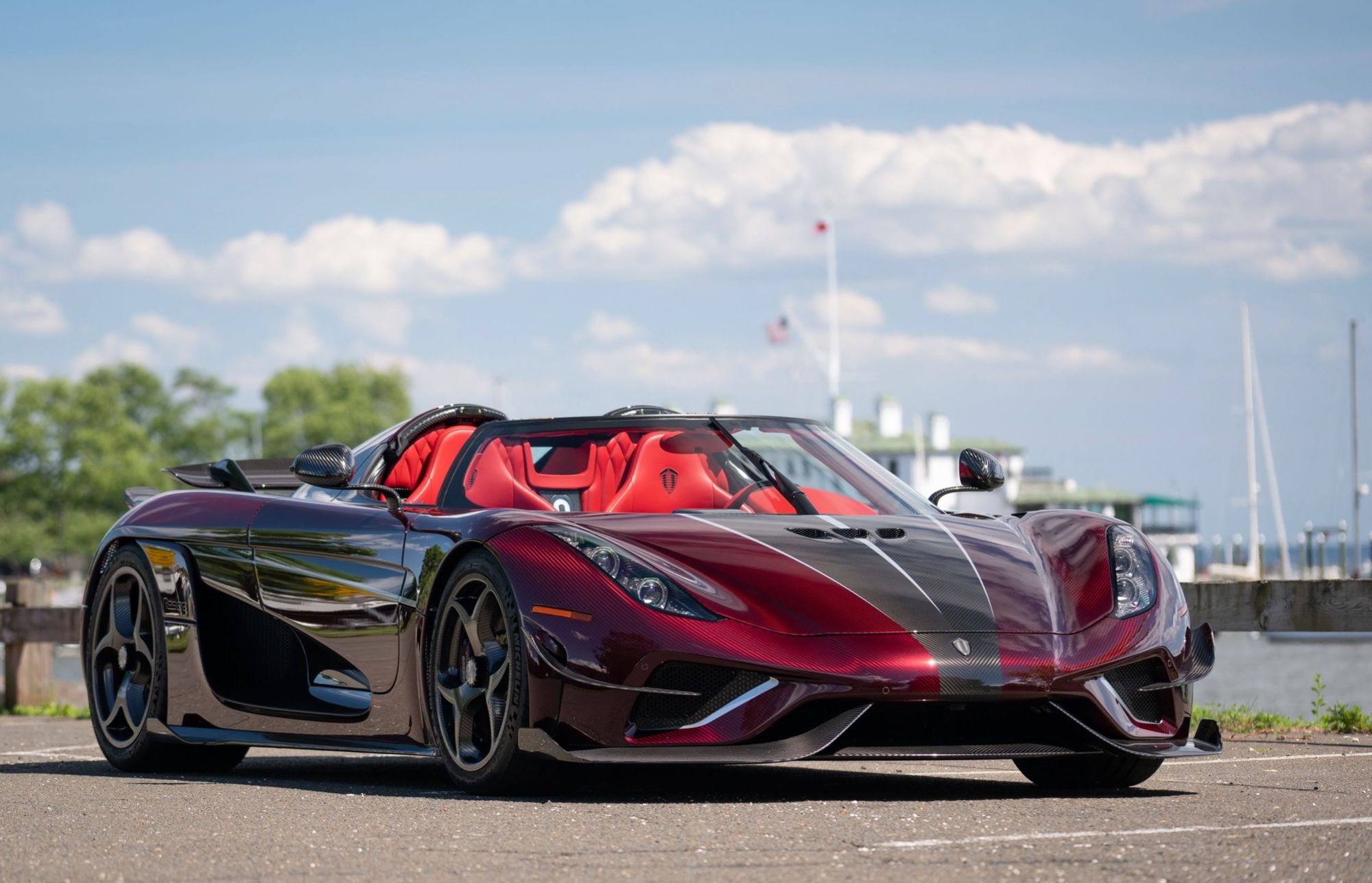 Hosted at the Monterey Jet Center Auction, this Koenigsegg Regera has an estimated value of $3 million to $3.3 million, and they attract some serious collectors. This example is optioned with the high-downforce "Ghost Package", which added $145K to the original price, and reduces lift by 20-percent. This gives the car a new lip spoiler at the front of the car as well as a pair of winglets at the rear.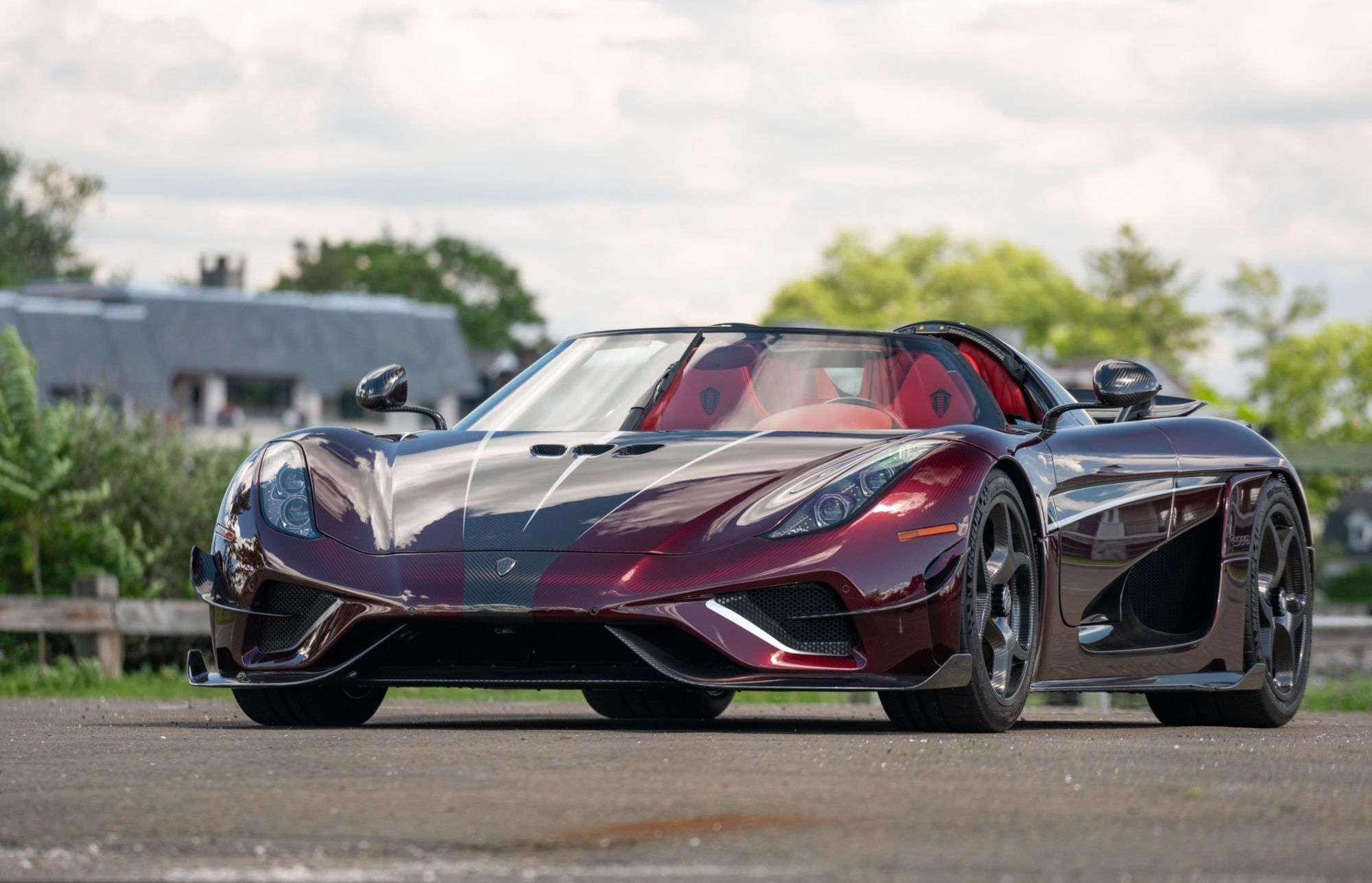 The Red Tinted Carbon over Lingonberry Red leather interior Regera is one of only 80 made, and has only 2,456 miles on the clock; it's covered by a full extended factory warranty until April 2024. It can sprint to 62 mph in only 2.8-seconds, and has a top speed of 251 mph. See it here.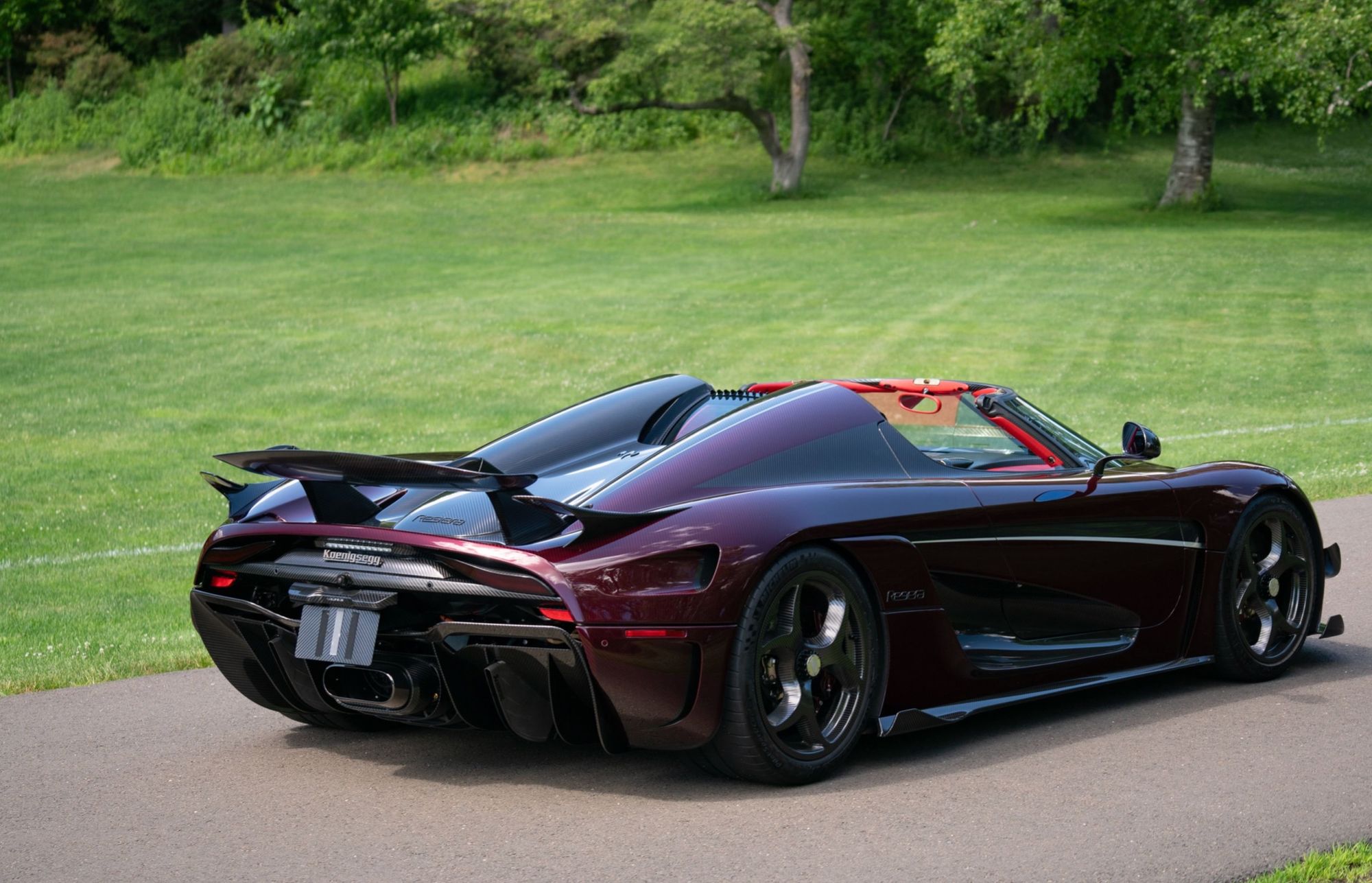 Broad Arrow Group, Inc. ("Broad Arrow Group") and its subsidiaries, Broad Arrow Auctions, Broad Arrow Capital and Collectors Garage represent the collective vision of its founders, team members, and partners — to be the best advisor, marketplace, and financier for car collectors, with integrity, trust, and innovation. Broad Arrow Group is a holding company founded to develop and operate a portfolio of businesses and brands that address the needs of various segments of the collector car market and to transform the collector car industry. Learn more at www.broadarrowgroup.com