Welcome this 1991 Porsche 928 S4 to your garage.
---
Porsche, one of the world's greatest producers of fast German automobiles with a focus on luxury and driving experience. If Asked what their dream car was, most people probably wouldn't hesitate to say some variant of the prancing German pony. Whether it's a Porsche 911, Porsche 924, or 918 Spyder people love their Porsches. However, not everybody loves the styling of the more popular cars and as such seek out more variety. Luckily there is a Porsche for everybody. Whether you love the sleek race-inspired aesthetic of an '80s slant nose or the rear engine placement and ridiculous handling characteristic of the 911, we promise that it is out there.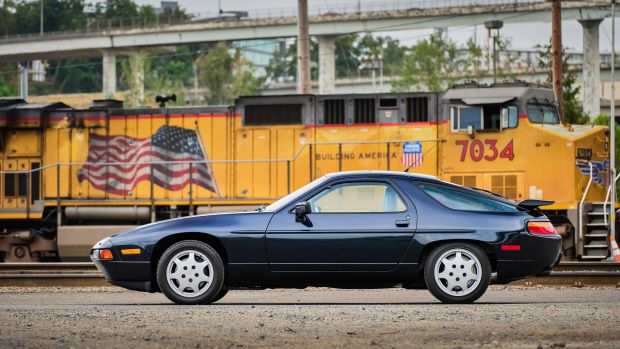 In typical Porsche fashion, under the hood rests a potent 5-liter V8 engine which produces a very healthy 316 horsepower. This is perfectly complemented by the 317 ft/lbs of torque making the car damn near perfectly square. With just 63,000 miles on the odometer, you can bet on being able to squeeze out quite a lot more driving from this sleek track dominatrix. The exterior is coated with midnight blue paint which almost looks black as you pass by it. However, upon further examination, you see everybody line perfectly accented to show off exactly what this car brings to the table.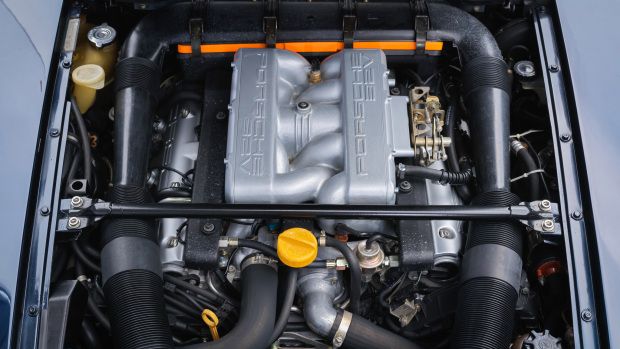 With a 6,400 rpm redline and a four-speed automatic transaxle, having fun while driving this car is a must. Without hesitation, this car will throw you back in your seat as it hits its 180mph top speed and pulls insane G-forces around tight corners. It's impossible to not feel in control as the automobile has been blessed with fantastic weight distribution and handling performance. Any Porsche enthusiast would be thrilled to see this pony trot into their stable, the only question is whose it will be.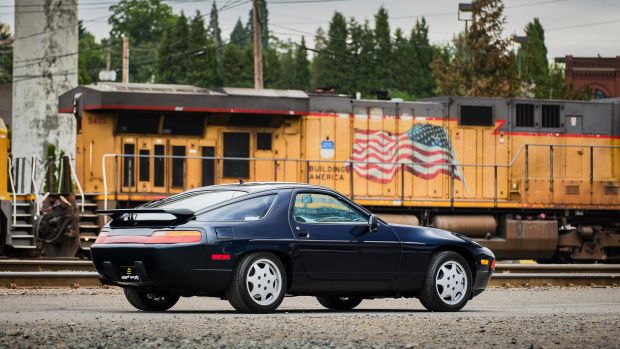 Avant-Garde is well-known as an award-winning, top seller (@911r) on Bring a Trailer. We provide turnkey auction management for our clients. Avant-Garde presents cars in an unparalleled fashion, with a comprehensive history, descriptions, photos, and video for each vehicle. We want to put buyers in the virtual driver's seat so they can experience a vehicle as if they were present, giving them confidence in their purchase.