Pontiac kicked off the original muscle car era with the 1963 GTO, a magic that they would repeat some odd 40-years later.
---
With General Motors adopting policies handed down from the Automobile Manufacturers Association, appealing to the younger car buyer was very difficult in the 1960s. This was very difficult for Pontiac in particular as its advertising was based around performance. The solution was a loophole that allowed for a large displacement engine option in its otherwise 326-cid powered Tempest model. This sneaky side-stepping of performance-killing policy resulted in a 389-cid powered instant classic model that created the muscle car segment. On top completely disregarding the rules, Pontiac also gave the new car an iconic name made popular by racing, the Grand Turismo Omologato.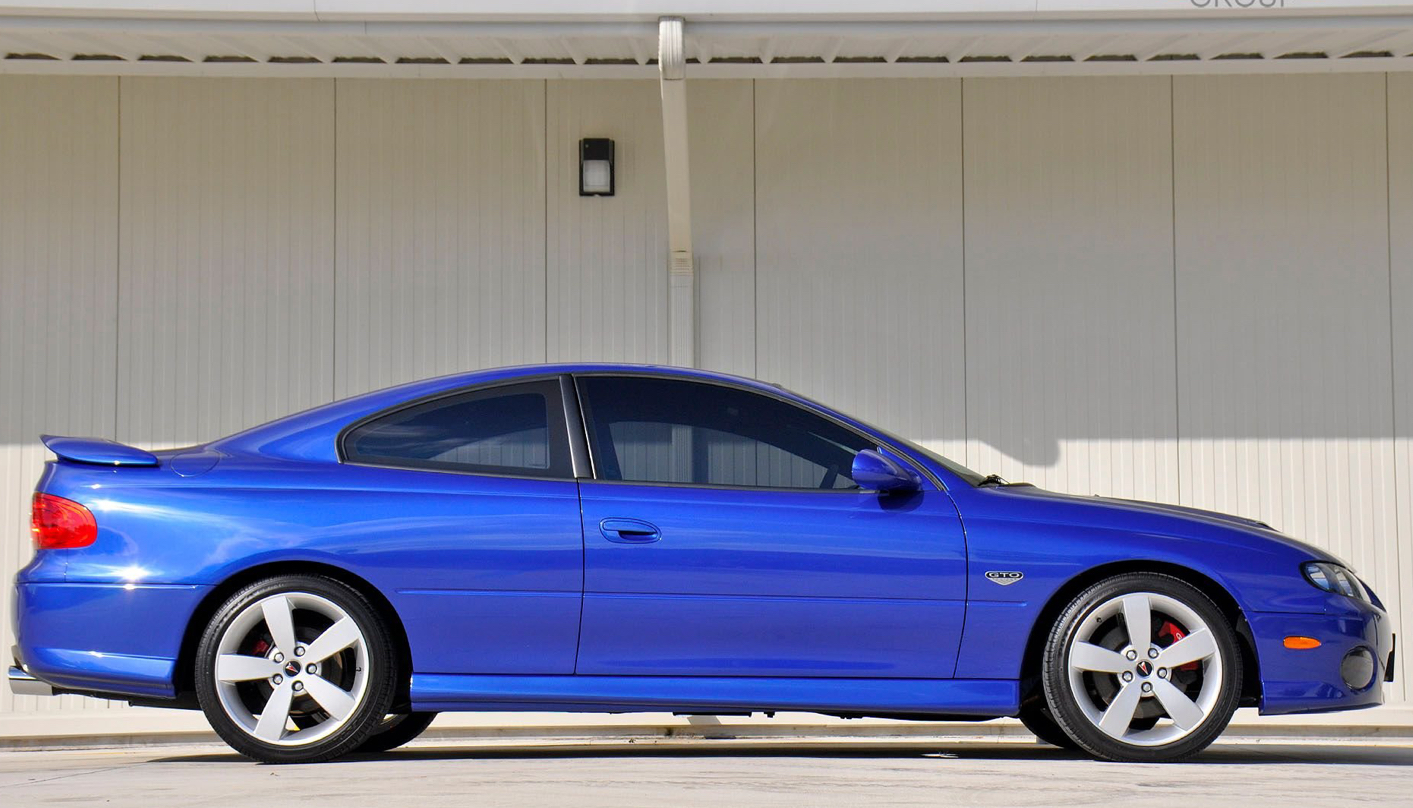 After the discontinuation of the brand's current high-performance model in 2002 and seeing the excitement for such cars once again fading in the automotive industry, Pontiac dug up the iconic GTO name, essentially starting up the old and somewhat expired argument of who could make the most horsepower. This time, Pontiac basically picked up where they had left off with the powertrain utilized by the Trans Am. Under the hood was a LS engine mated to a choice of automatic or manual transmission oriented for rear-wheel-drive. Very much akin to the original, high-performance was not the only trick up the GTO's sleeve. The interior had a major focus on comfort and style.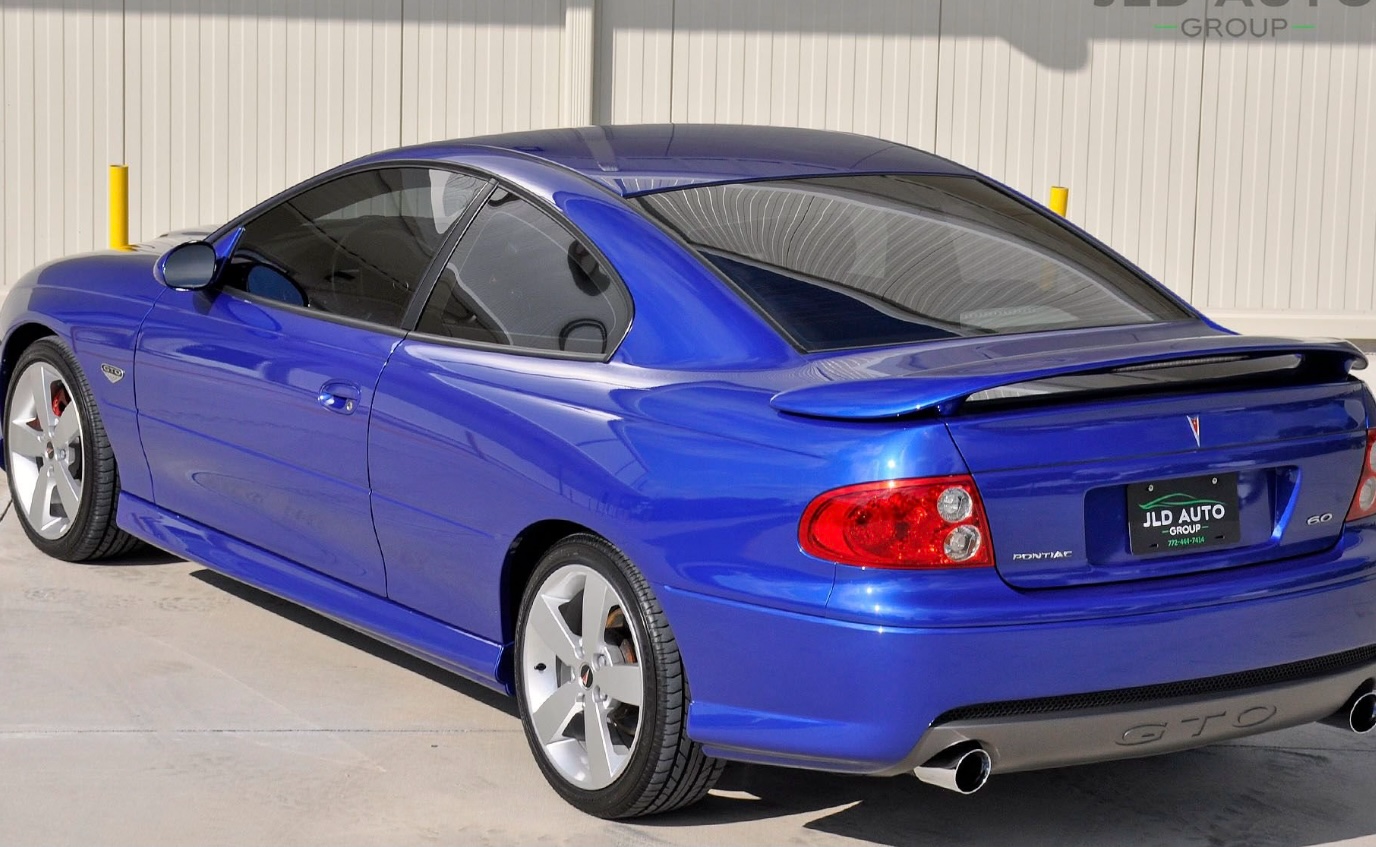 This 2005 Pontiac GTO available now through Awesome Joe Auctions is one of the rarer optioned cars. It features the standard LS2 6.0-liter V-8 engine paired with a 6-speed manual transmission, 4-wheel independent suspension and all-around disc brakes, a power assisted variable ratio rack and pinion steering system, a limited slip differential, and 17-inch 5 spoke alloy wheels. Rare options include an Impulse Blue Metallic exterior over a blue leather interior. The car includes the original window sticker and the odometer displays less than 3k-miles.