It was ordered in Paint to Sample Racing Yellow over a Black leather/Alcantara interior with GT Silver stitching.
---
Porsche has made a name for itself over its long life by delivering the best performance and style for its price point while focusing on the driving experience. The brand prides itself on models like the 911, which stunned the world in the 1960s with speed, style, and raw track performance. While classic examples may get a lot of attention due to our current fixation on all things vintage, Porsche's modern vehicles outpace the older models on virtually every level. These cars are faster, better looking, and even more fun to drive while still capable of being a daily driver. Many enthusiasts opt to purchase a newer example, but which model is right for you with all of this in mind?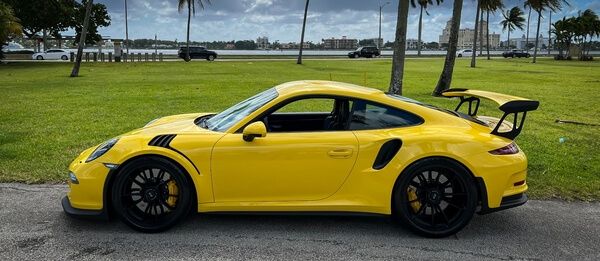 This vehicle may be the perfect answer to that question for any automotive enthusiast with a passion for speed and style. Note the rear wing of this race-inspired beast, even the exterior was designed for performance. A low ride height, sleek front splitter, side skirts, and a sleek body give the vehicle plenty of downforce through corners and straights. Along with contributing to a lower center of gravity, you also get better handling and traction with these design elements. That means that you'll be in the best position to control the car, further punctuating this sports car's priorities.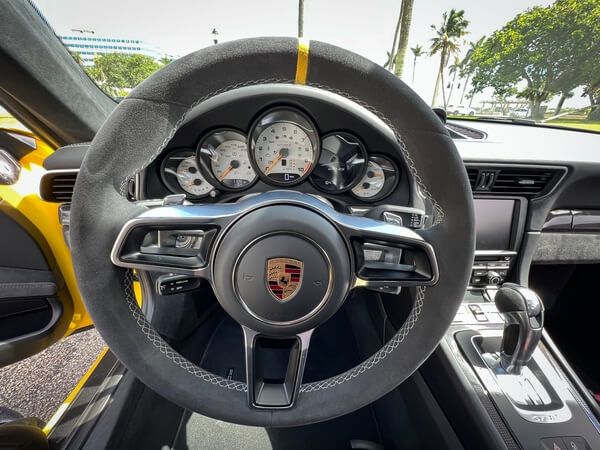 Powering the Porsche racer is a 4.0-liter flat-six engine which offers a high maximum rpm and the sort of exhaust note which has become unique to Porsche. Some may be skeptical of the performance of a six-cylinder, but those people would be sorely mistaken in the case of this car. This 2016 Porsche 991 GT3 RS is producing a massive 500 horsepower which is insane for such a lightweight vehicle. All of that power is transferred through a seven-speed dual-clutch automatic transmission which utilizes its intelligent design and quick-reacting computer to give the car a 0-60 mph time of just three seconds. That's why You should consider adding this incredible Porsche to your arsenal of wickedly fast European sports cars.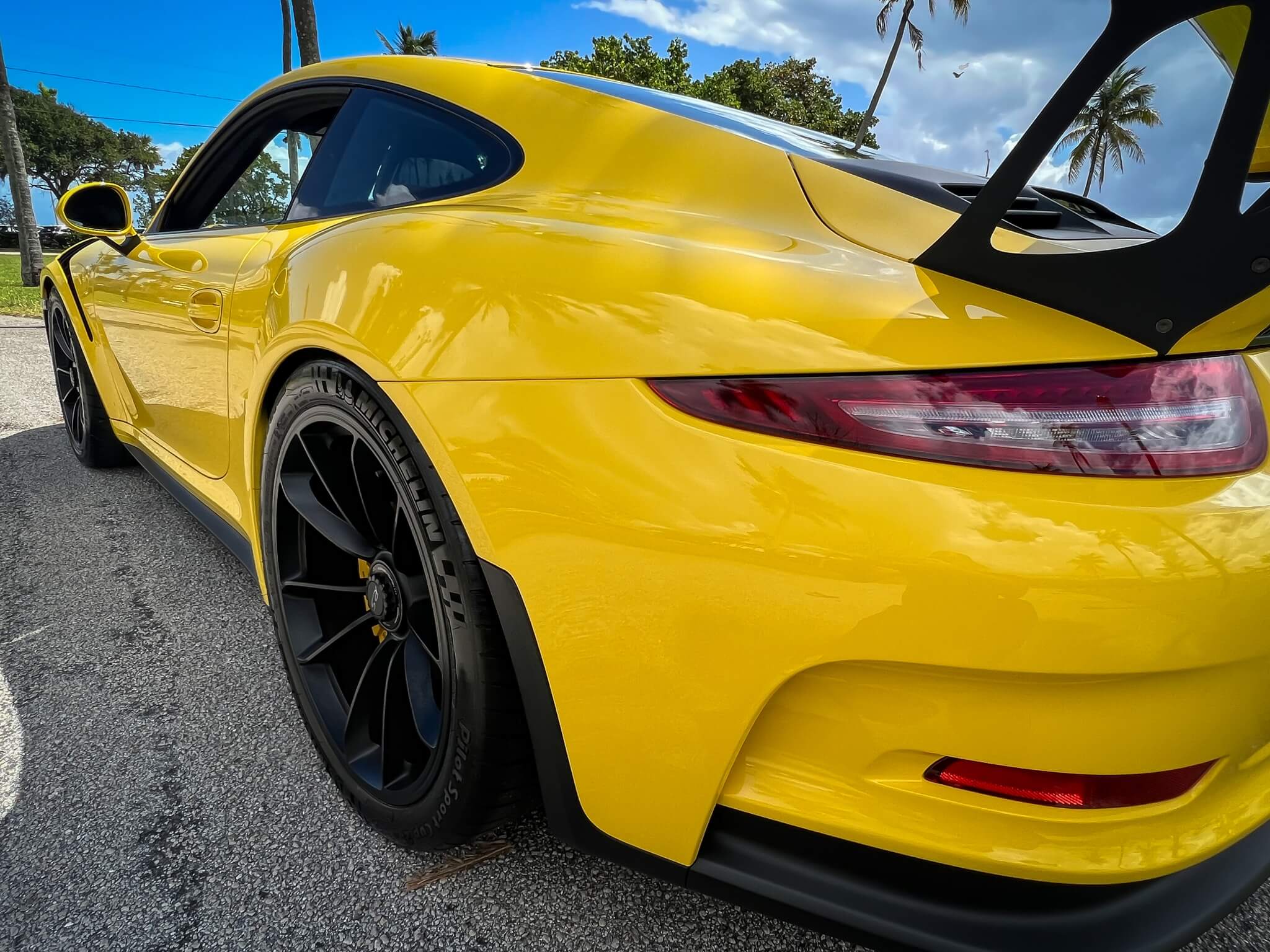 When buying or selling a world class enthusiast vehicle, having access to the right audience is critical. PCARMARKET has attracted a global community of collectors, race car drivers, and enthusiasts who share a common passion. As a result, PCARMARKET has become one of the fastest growing automotive auction marketplaces in the world. In addition to buying and selling cars, parts, and memorabilia, members gain access to current market data as well as entertaining and informative original streaming content.