A car like this deserves to be driven.
---
Many German automotive enthusiasts would say that of all the various brands present in the industry-giant that is Germany, Mercedes is probably one of the most globally iconic. The early 2000s were pretty much the perfect time for those incredible cars so many know and love. You may be thinking about their luxury models, SUVs, or sports cars, but did you ever stop to think about their borderline supercars? That's right, this particular automobile is the perfect vehicle to ride the line between sports and supercar. Say hello to this stunning 2007 Mercedes-Benz SLR McLaren 722.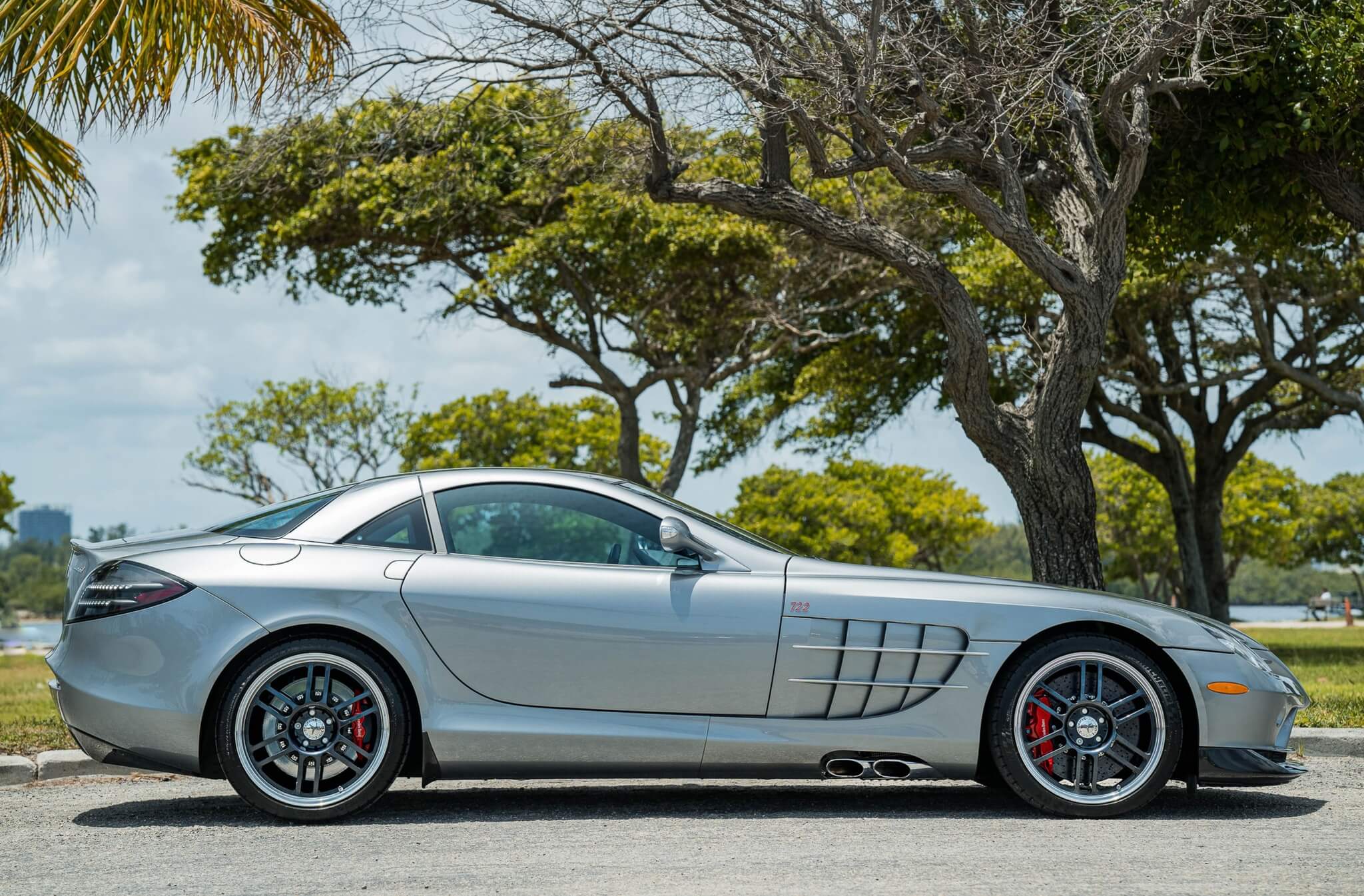 Originally built to pay homage to the start time of Sterling Mosses most iconic victory, 7:22 AM, this vehicle is a true racing car for the regular road. Under the hood is a great example of exactly why that made it a very popular dream car for anyone growing up in that time. That is a massive supercharged V8 engine which is capable of producing 640 horsepower and 605 ft/lbs of torque. Unlike a very famous competitor, which is totally not Porsche, this Mercedes is capable of making horsepower and torque along with a sound unlike any other. Of course, the simple powerhouse and automatic transmission isn't the only upside of purchasing this German automobile.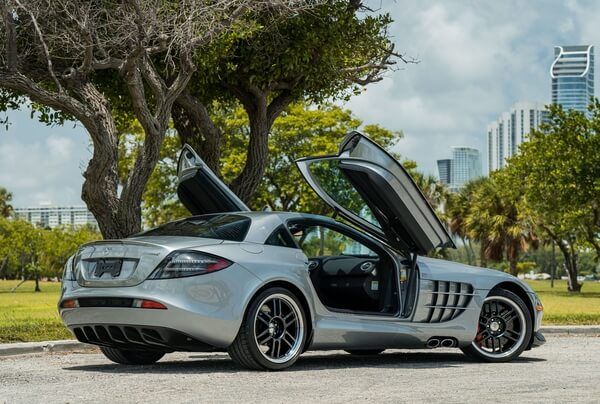 Another feature which you might find particularly exciting is the exterior styling and aerodynamics package which is more than enough to stick the car straight to the ground. On top of that, you also get a smooth silver color that reflects light like a bullet flying through the air straight toward any opponent who may simply underestimate the vehicle. In total, only 150 of these powerful monsters were ever made which makes the cars something to really be admired by enthusiasts across the globe. Of course, that exclusivity comes with a price but you could be one of the select few with the resources to drop jaws and dominate competition on the racing track.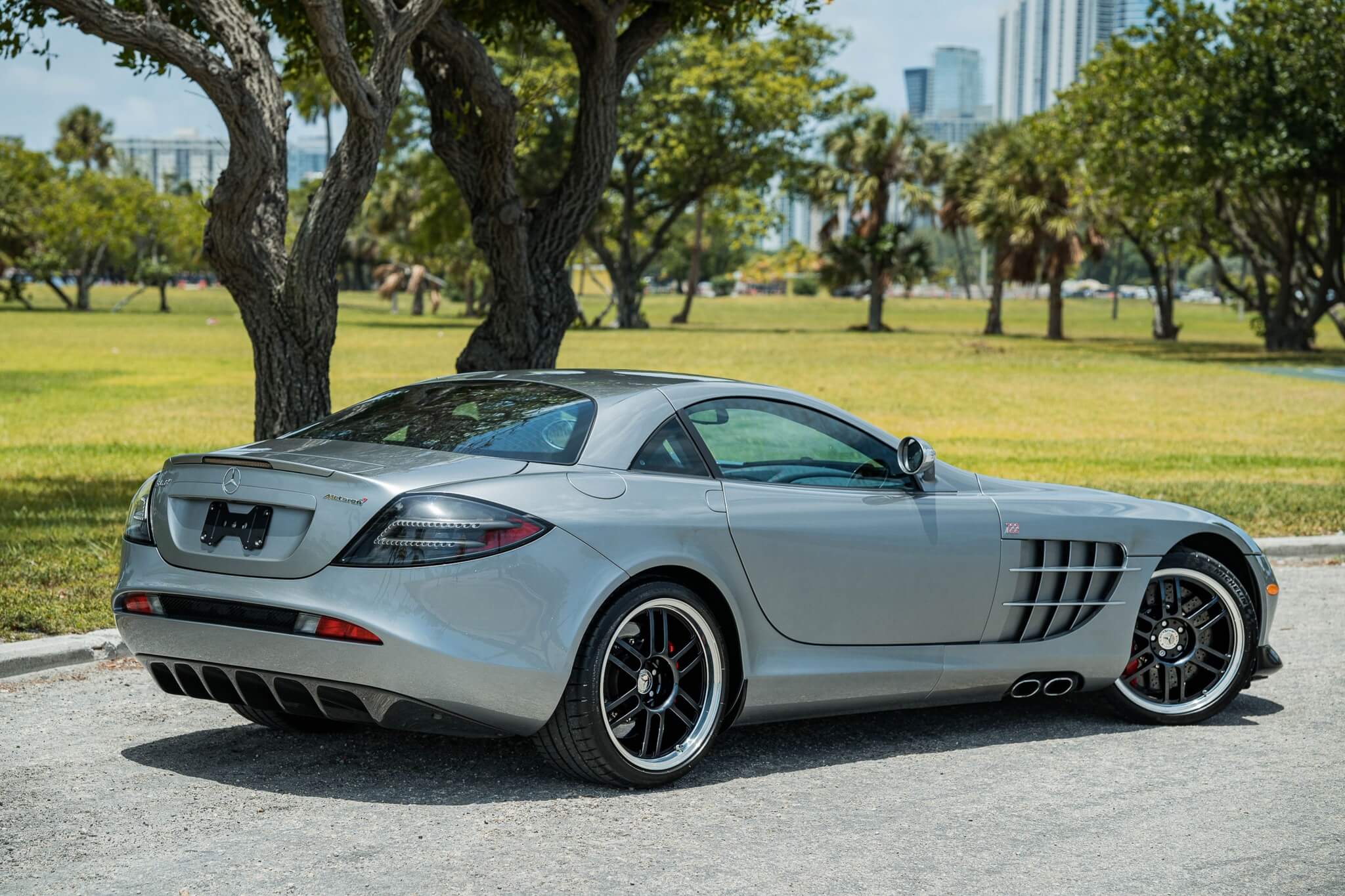 When buying or selling a world class enthusiast vehicle, having access to the right audience is critical. PCARMARKET has attracted a global community of collectors, race car drivers, and enthusiasts who share a common passion. As a result, PCARMARKET has become one of the fastest growing automotive auction marketplaces in the world. In addition to buying and selling cars, parts, and memorabilia, members gain access to current market data as well as entertaining and informative original streaming content.