A Connoisseur's Guide to One of Porsche's Most Enduring Creations, Offered with Uncommon Provenance and Details.
---
Ah, the 1980 Porsche 911SC Targa—a specimen meticulously cared for by a mere triad of owners, its stewardship most recently enduring for a span of 23 years prior to entering the current portfolio. With VIN 91A0141980, the vehicle is located in Spokane, Washington, under lot V-0033285, and is presented by a dealer who charmingly eschews additional fees.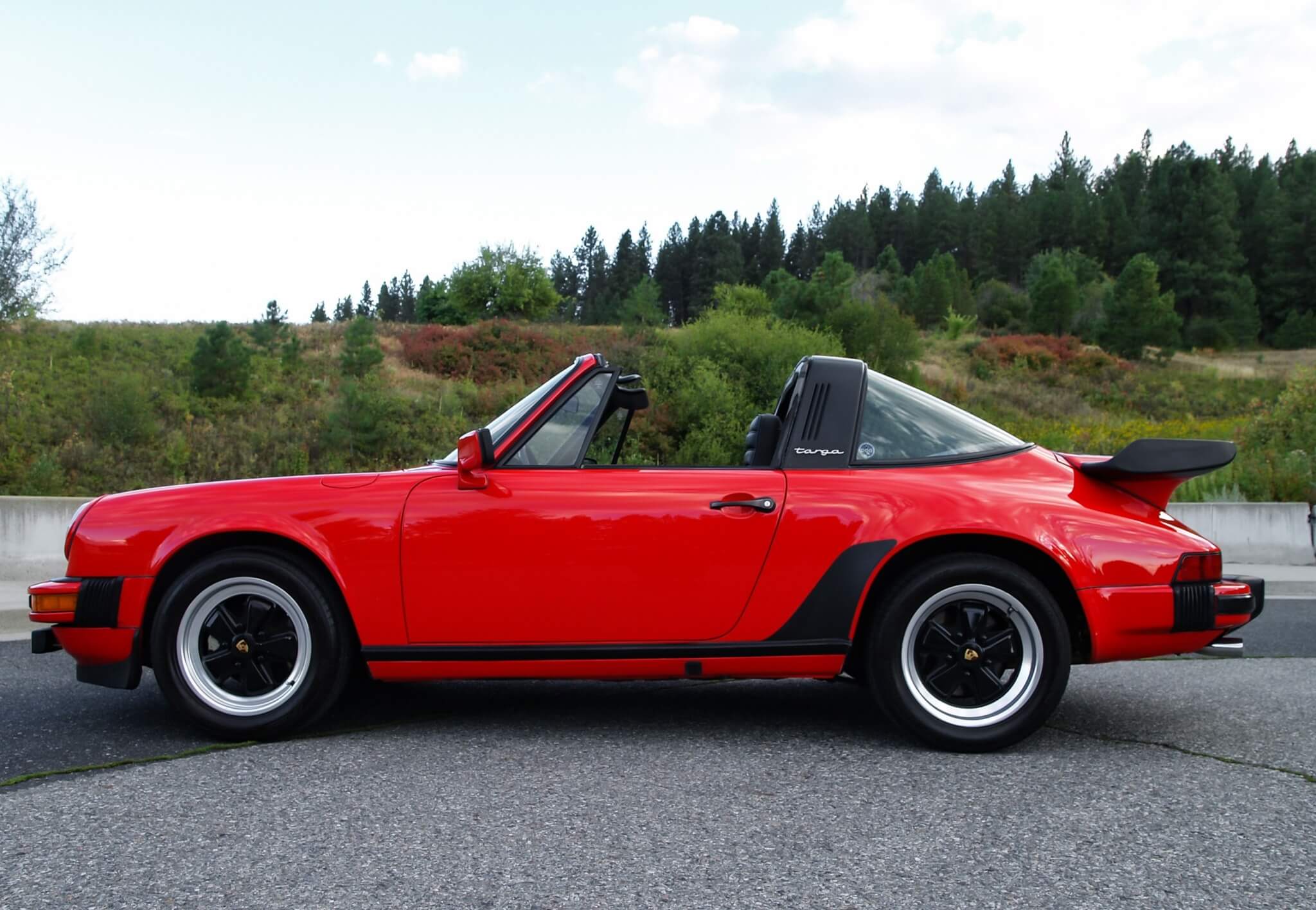 Its exterior is graced by Guards Red, a hue enriched by a full glass-out repaint executed in the mid-1990s. A removable black roof panel accompanies an overhead Targa bar featuring a heated glass rear window. The aerodynamics are enhanced by 911 Turbo front and rear spoilers, augmented further by H4 headlamps and rectangular front fog lights. Fuchs 16-inch alloy wheels are adorned with Porsche crest center caps, offering a delicate blend of performance and aesthetic.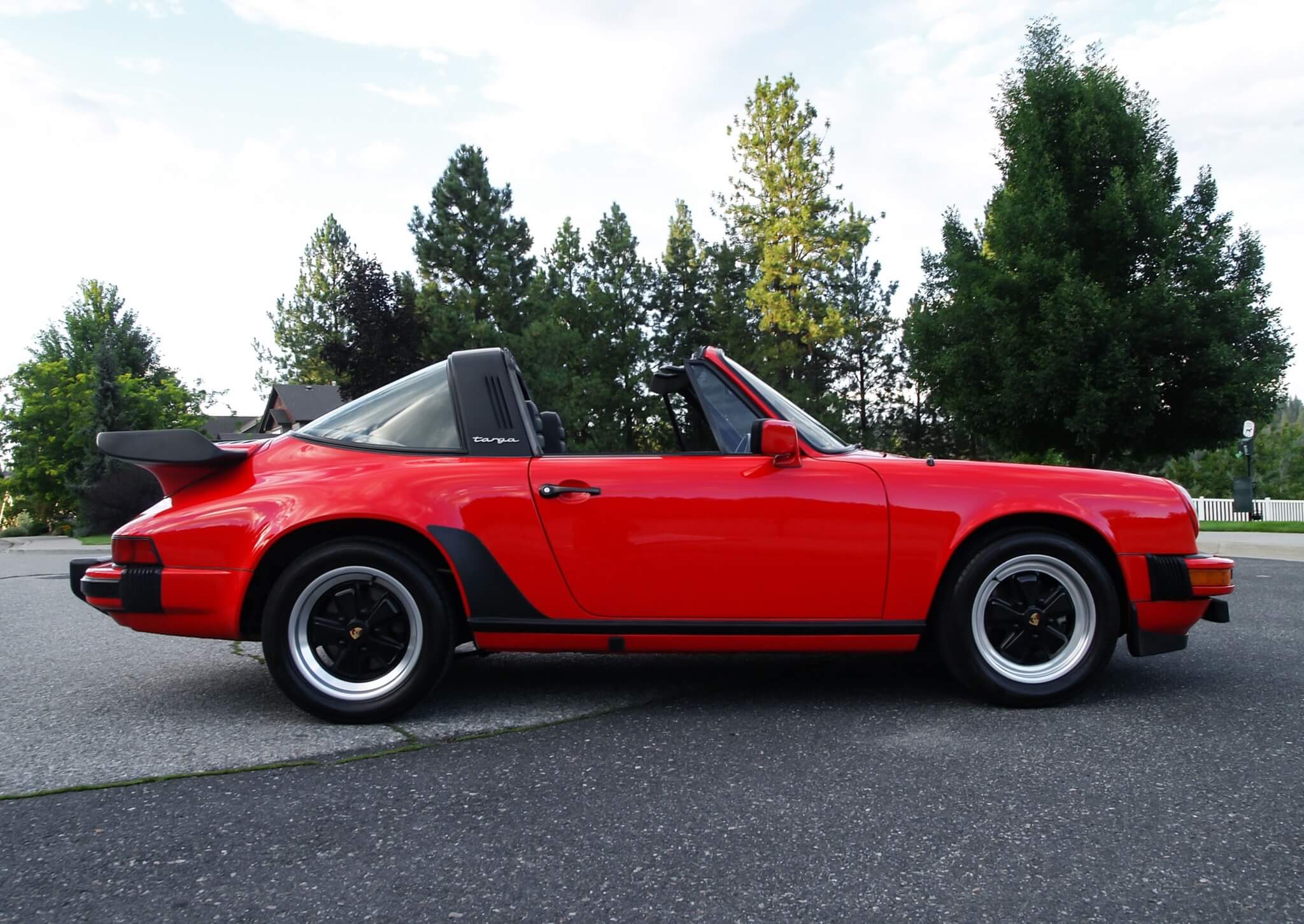 The interior, a harmonious chamber of black, boasts a leather-swathed three-spoke steering wheel, Porsche-crested door handles, and Targa bar reinforcement rods. It also contains grey Porsche Targa floor mats and stainless-steel Porsche-branded door sills. An aftermarket aluminum shift knob and pedal covers complete the ensemble. The auditory experience within the cockpit is provided by a contemporary Blaupunkt radio. Note that the air conditioning compressor has been strategically removed and the speedometer replaced at 73,000 miles; current odometer readings suggest just over 10,055 miles. The vehicle's true combined mileage stands at an estimated 83,000 miles.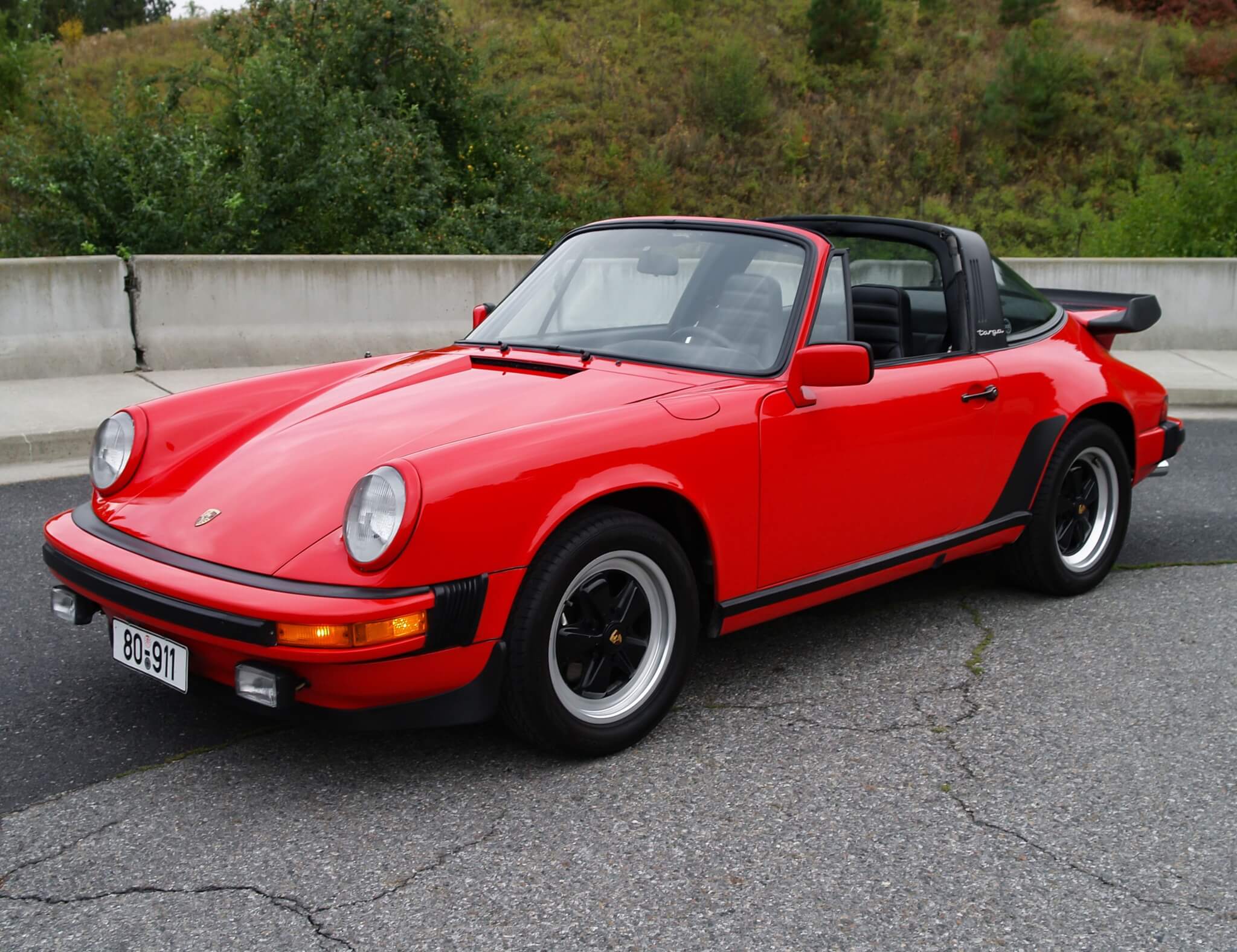 Beneath the bonnet resides an air-cooled 3.0-liter flat-six engine channeling up to 180 horsepower through a 5-speed 915 manual transaxle. The engine is fortified with upgraded Turbo valve covers, oil-fed Carrera chain tensioners, and a duo of SSI heat exchangers. The undercarriage features green Bilstein shock absorbers and a front strut tower brace. A selection of service records accompanies the vehicle.
Sale particulars also include an owner's manual, toolkit, spare tire, car cover, front bra, engine bay workshop cover, and a clean title. One might also find solace in knowing that a new Targa bar top seal shall be bestowed upon the succeeding proprietor for installation.
For the discerning collector, this 1980 Porsche 911SC Targa offers an inimitable blend of Porsche's storied engineering prowess and nuanced refinements accrued over decades of conscientious ownership.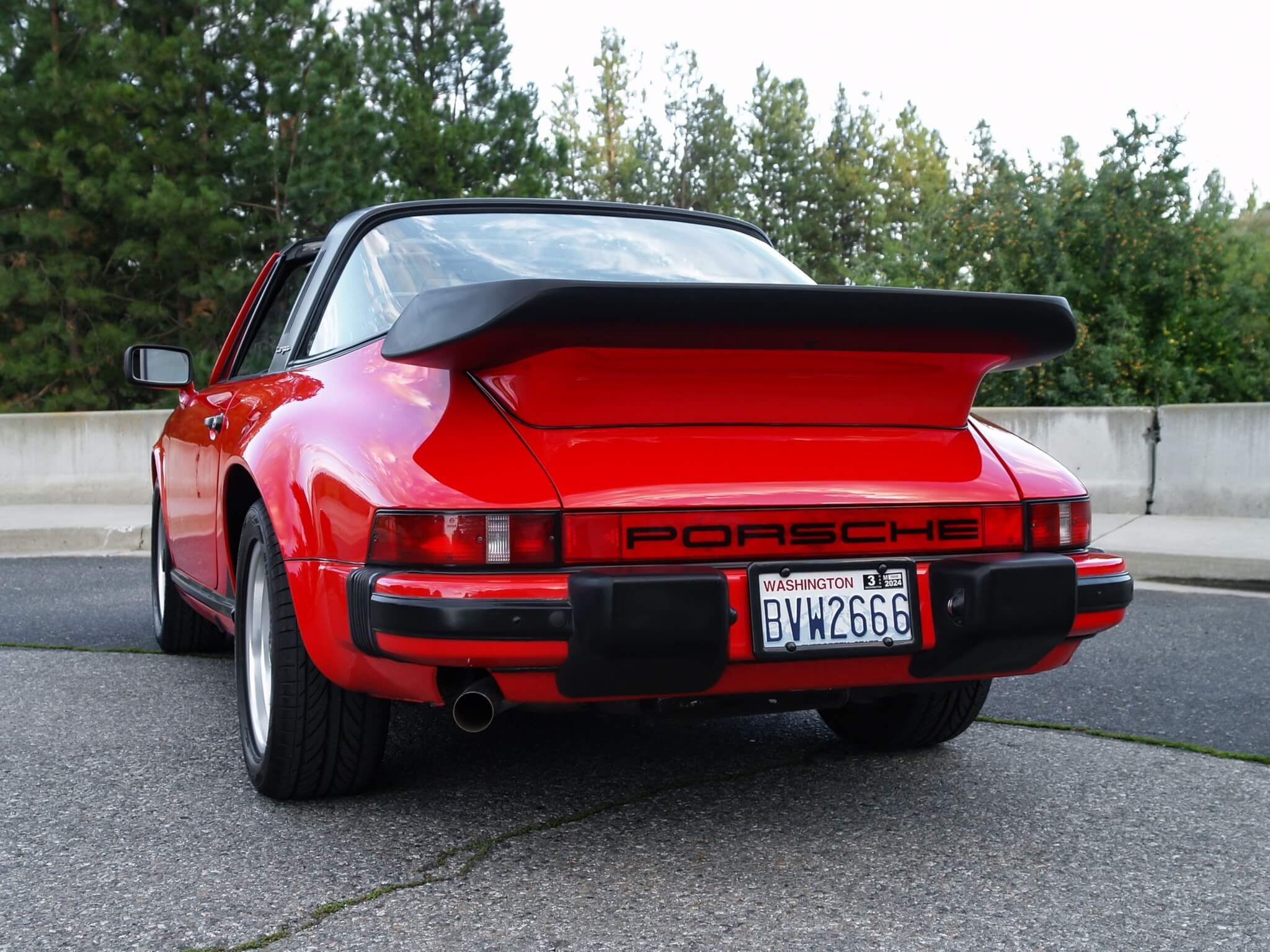 When buying or selling a world class enthusiast vehicle, having access to the right audience is critical. PCARMARKET has attracted a global community of collectors, race car drivers, and enthusiasts who share a common passion. As a result, PCARMARKET has become one of the fastest growing automotive auction marketplaces in the world. In addition to buying and selling cars, parts, and memorabilia, members gain access to current market data as well as entertaining and informative original streaming content.