A fire breathing V10 is something we can all appreciate.
---
The Dodge Viper was one of the greatest supercars to ever be featured in American production and manufacturing. From the 1990s onward, this car perfectly embodied the vision that Dodge and Shelby had for it, even going as far as to become one of the most dangerous cars on the planet for the simple sake of performance. In 2018, production of the Dodge Viper for its most recent generation ended and it's unclear if there will ever be another Viper. One thing that is certain, this particular Viper is one of the most badass creations known to man.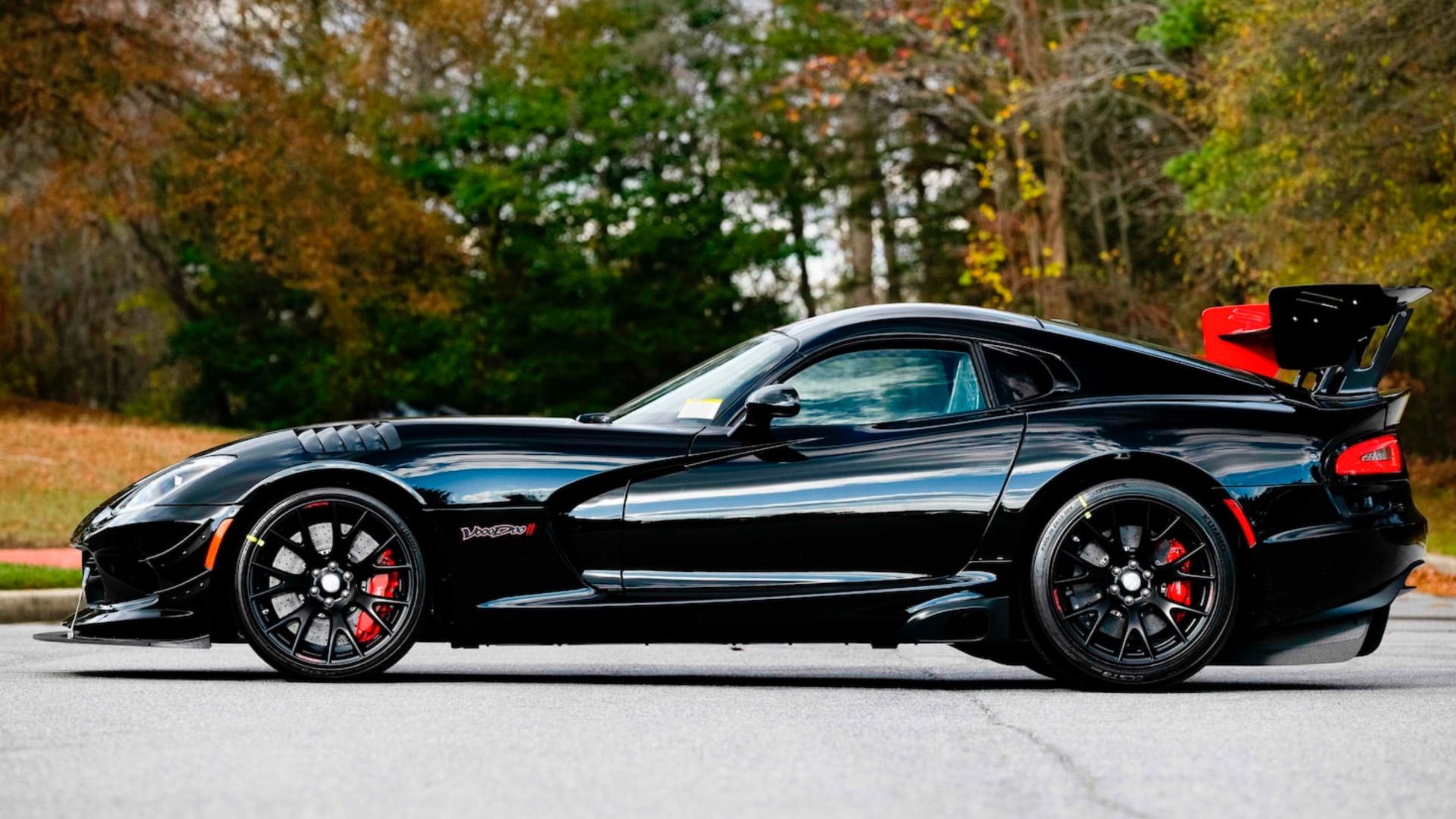 Under the hood is a massive 8.4-liter V10 engine making 645 hp which is sent to a six speed manual transmission. If that doesn't ruffle your feathers then nothing will. Everyone from race car drivers to every day enthusiast were downright terrified of these driving machines, maybe for a good reason. This car in particular has what is known as the Voodoo to package, a name that perfectly matches its jet black exterior contrasted by a single flat gray racing stripe.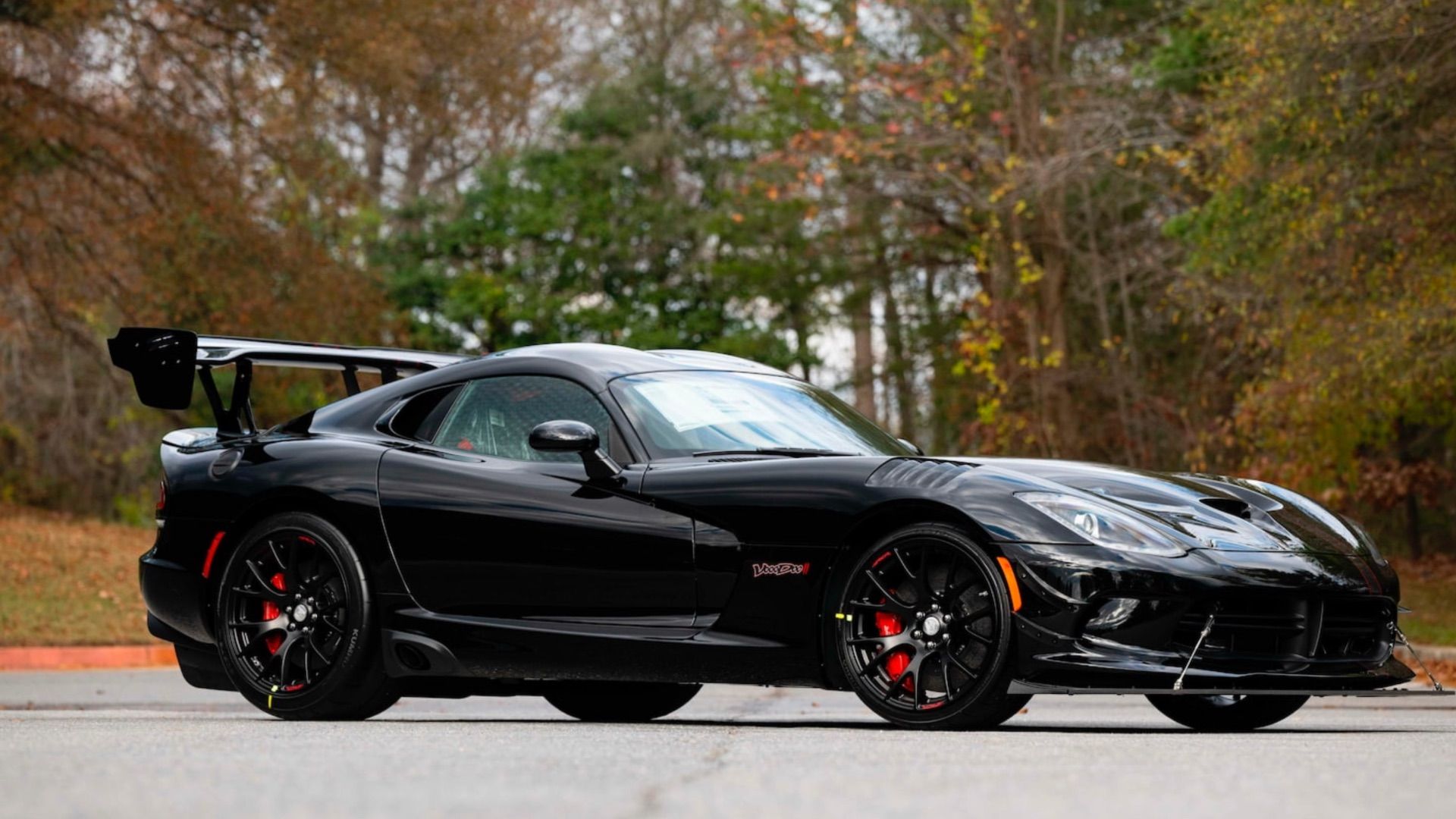 Drifting, drag racing, and auto crossing this beast is always guaranteed to be a flamboyant effort as flames shoot out the side pipes of this incredible performance car. On top of that, you get some cool comfort features like the automatic dimming rear mirror and an 8.4 elite inch navigational touchscreen. However, the Viper was never supposed to be a luxury car, nor is that what it is in any sense of the word. In fact, it was originally designed to be a raw and gripping, nearly terrifying experience that only a real driver could understand it. Nowadays, the Viper is up on the market looking for a driver to really push its limits, that could be you.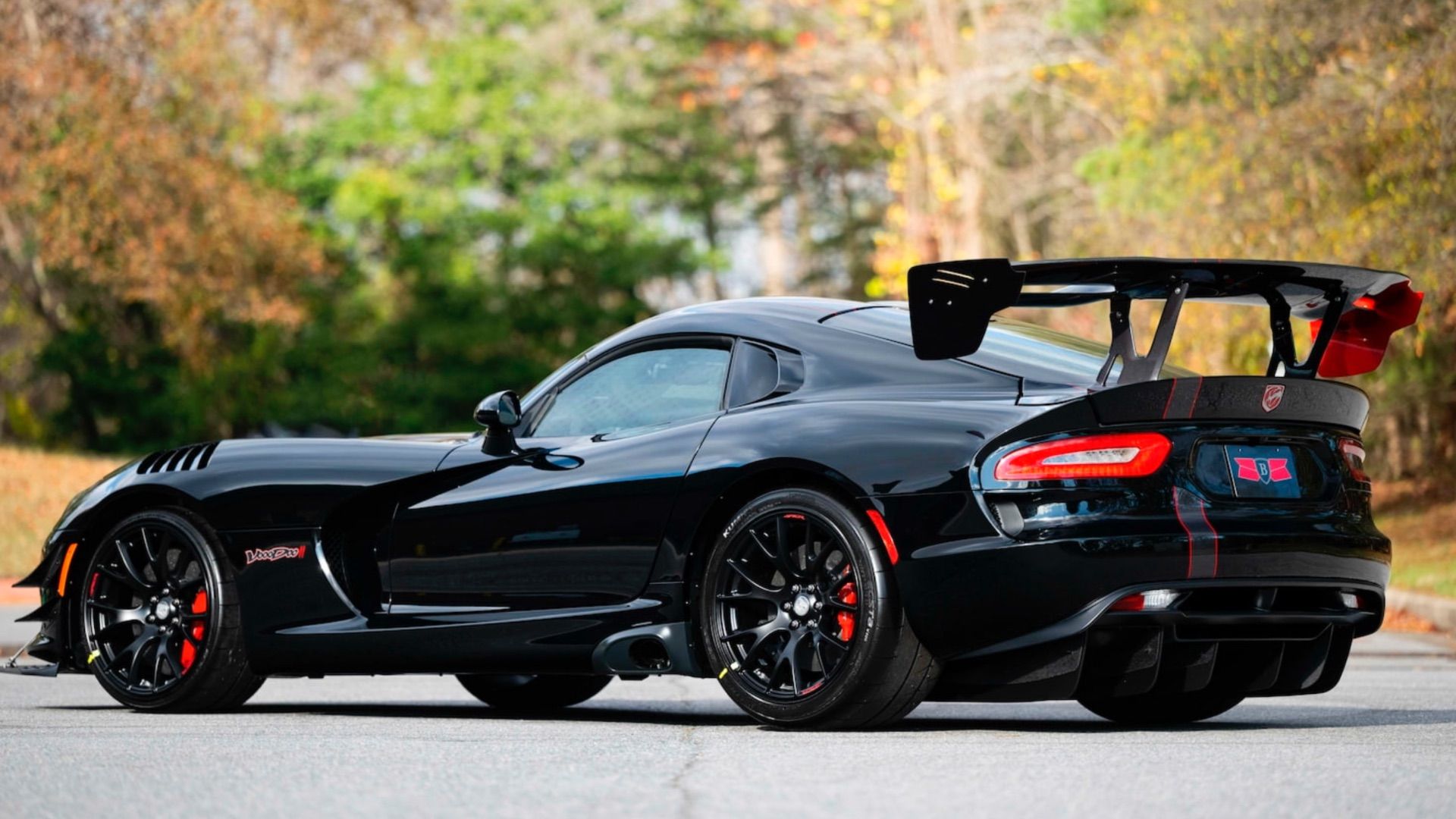 Mecum Kissimmee is the largest auction in the United States. The sale runs January 4-16, 2023. To consign or register to bid visit mecum.com To see even more great cars selling in January visit mecum.com Where The Cars Are!