This classic pickup truck isn't concours restored, but it's not heavily modified, either. To us, it's just right.
---
There's several good reasons why classic pickup trucks like this Chevrolet Apache have appreciated in value over the years. They're Americana distilled – hardworking, handsome, reliable, and instantly recognizable.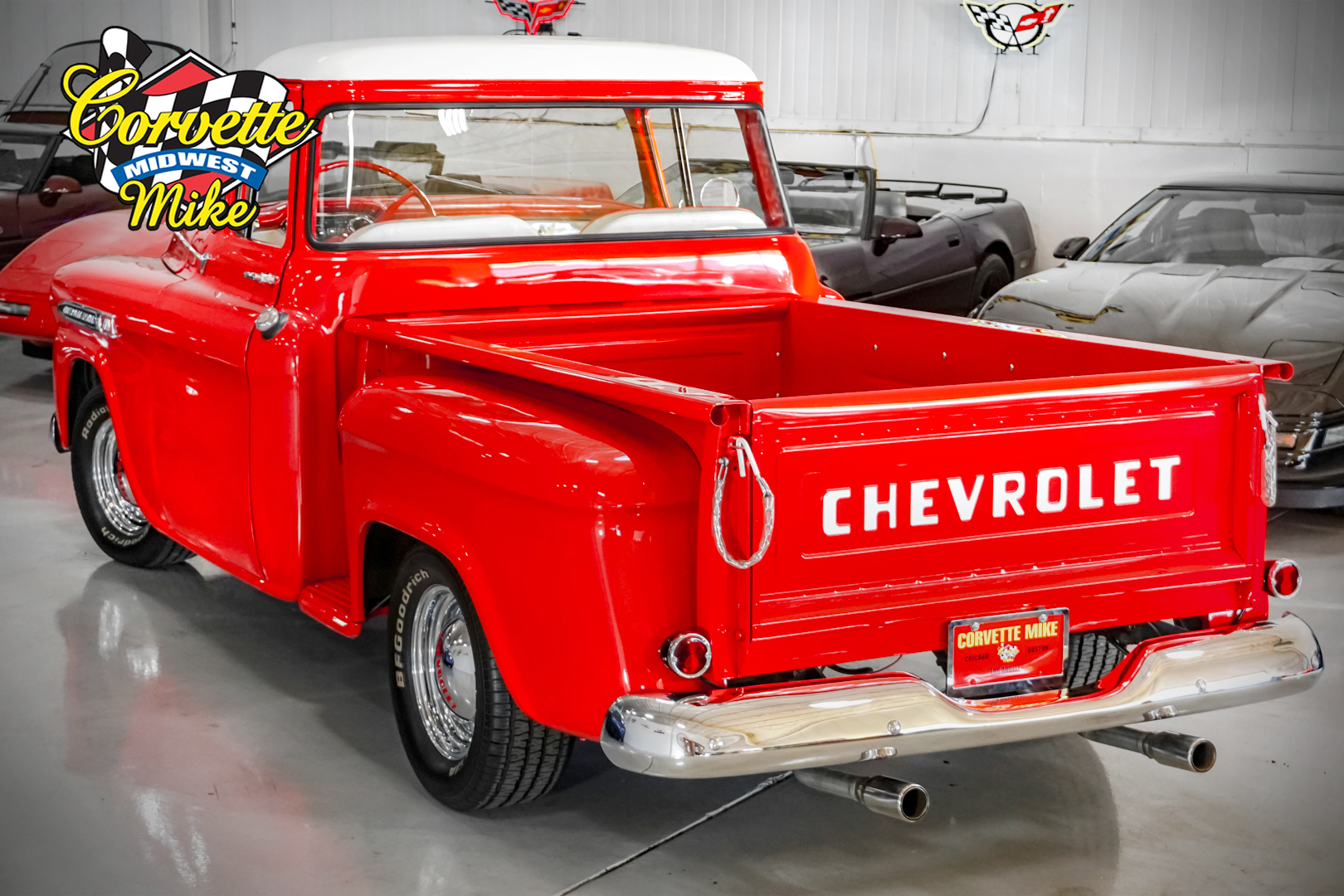 Because most lived hard lives as work trucks, these old pickup trucks tend to get used up and thrown away. As a result, finding a nice example of your favorite classic pickup can be challenge – and it'll usually cost you a pretty penny when you do.
If your dream pickup is a '59 Chevrolet Apache, your search is over. We found this beautiful red and white example at Corvette Mike Midwest in Burr Ridge, Illinois, a Chicago suburb.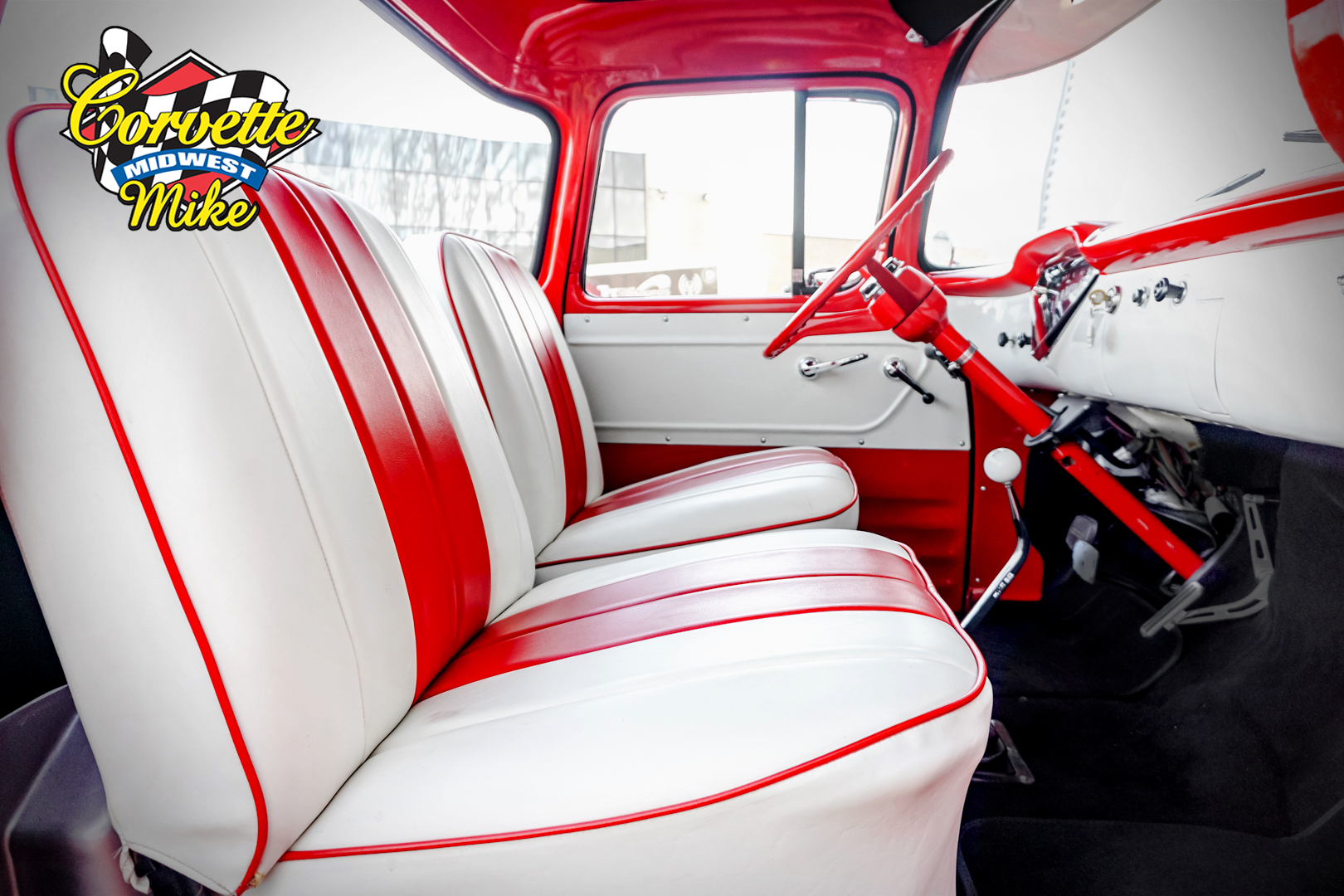 True to their name, this dealership specializes in Corvettes. However, when they decide to offer a non-'Vette, you best believe it's the nicest of the nice. This Apache is no different.
It's not a perfect, 100-point concours restoration, and that's just fine by us. Instead, it's been treated to some tasteful upgrades that improve and personalize the truck without destroying its original charm.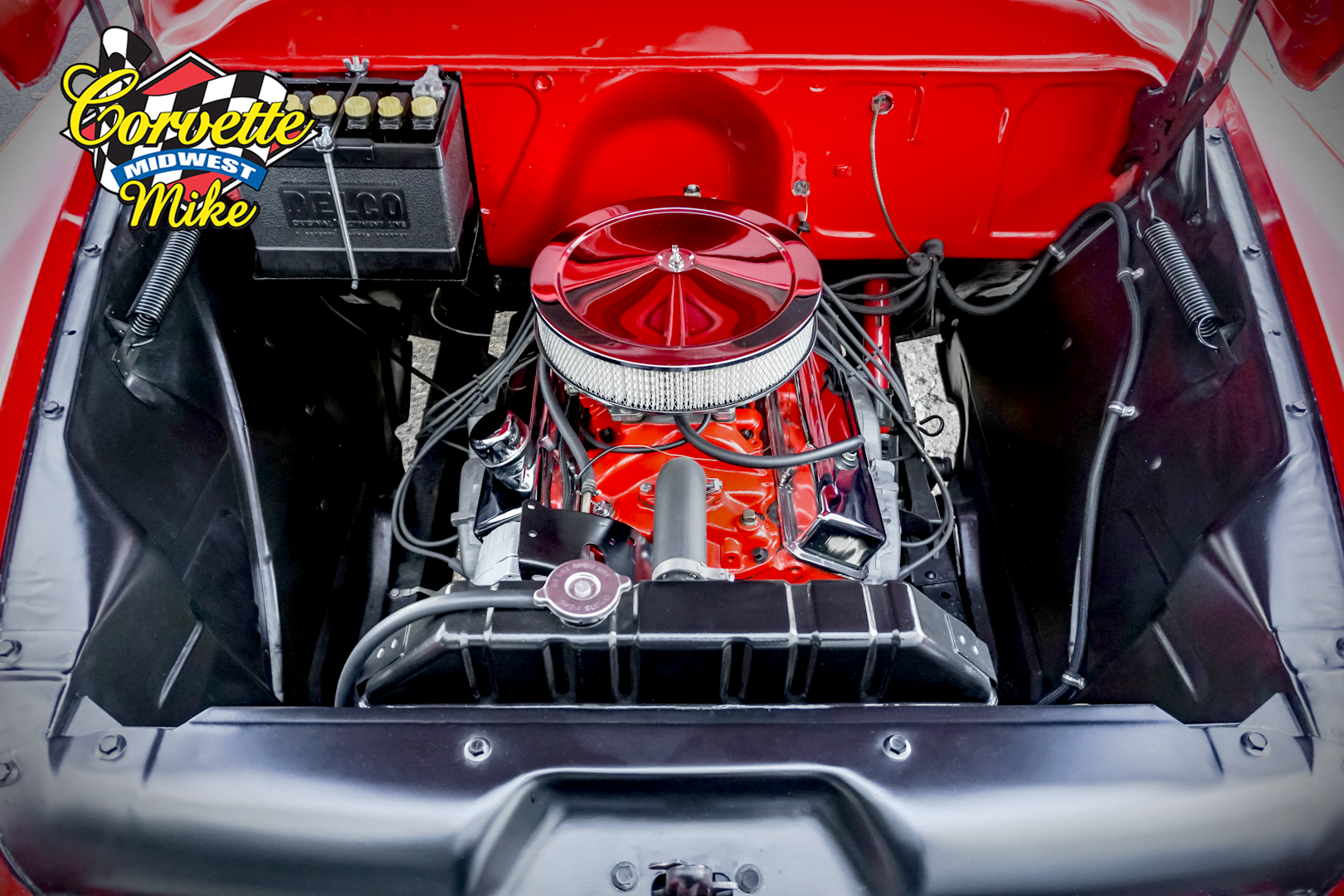 We like the polished wheels, subtly lowered and raked stance, and the dual exhausts exiting below the rear bumper. Under the hood, you'll find a mild 350 cubic inch small block backed up by a floor-shifted Muncie four-speed. Power is sent through a Positraction rear end.
If this 1959 Chevrolet Apache is exactly what you've been looking for, you can find it at Corvette Mike Midwest for $39,990. You certainly couldn't restore one to this standard for that kind of money, and there's nothing we would have done differently with this build.