This classic Ford Fairlane Skyliner will add more class to your car collection.
---
Back In the 1950s, two competing cars constantly fought for the title of America's favorite luxury sedan/coupe. These cars came from manufacturers that had been at each other's throats for decades by that point and still reigns true to this day. We're talking about Ford vs Chevy; more specifically, we're talking about the Fairlane vs Impala. These two cars were direct competitors back in the day, and classic automotive enthusiasts still fight about it. You can get a piece of the action in this excellent condition 1957 Ford Fairlane Skyliner. This car has made great attributes both under the hood and inside the car but first, let's talk about the incredible exterior quality and how it's been maintained after all these years.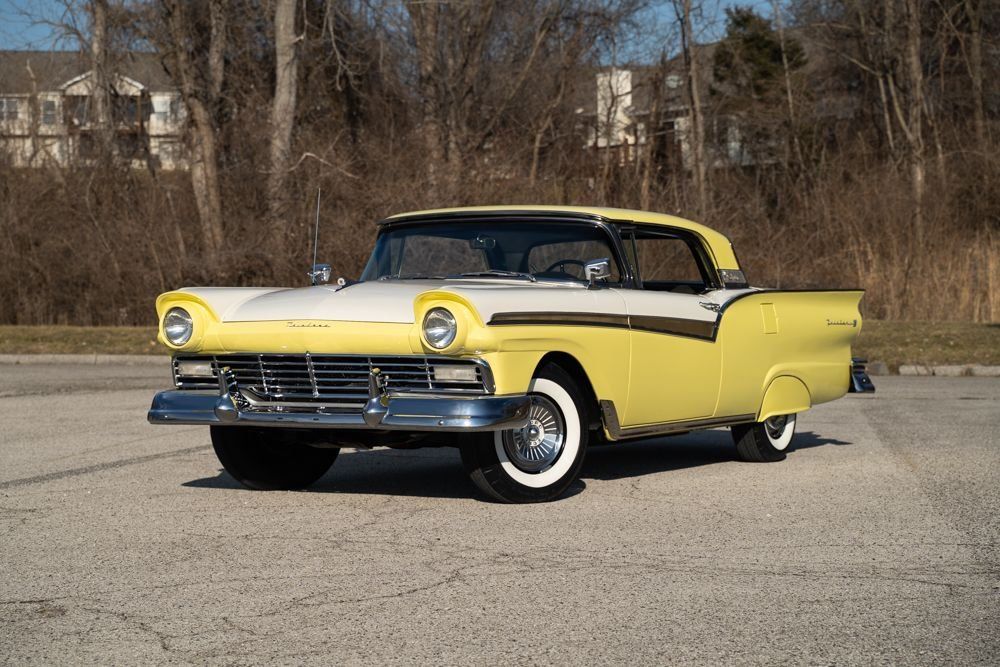 Powering this Ford Fairlane Skyliner is a 390 cubic inch V8 engine, which is backed by an automatic transmission. It has power steering, air conditioning, and an electric power folding convertible top. It has correct hub caps that are wrapped wide white wall tires. The yellow and white exterior covers a black and white interior, so it's as sharp as it is mean.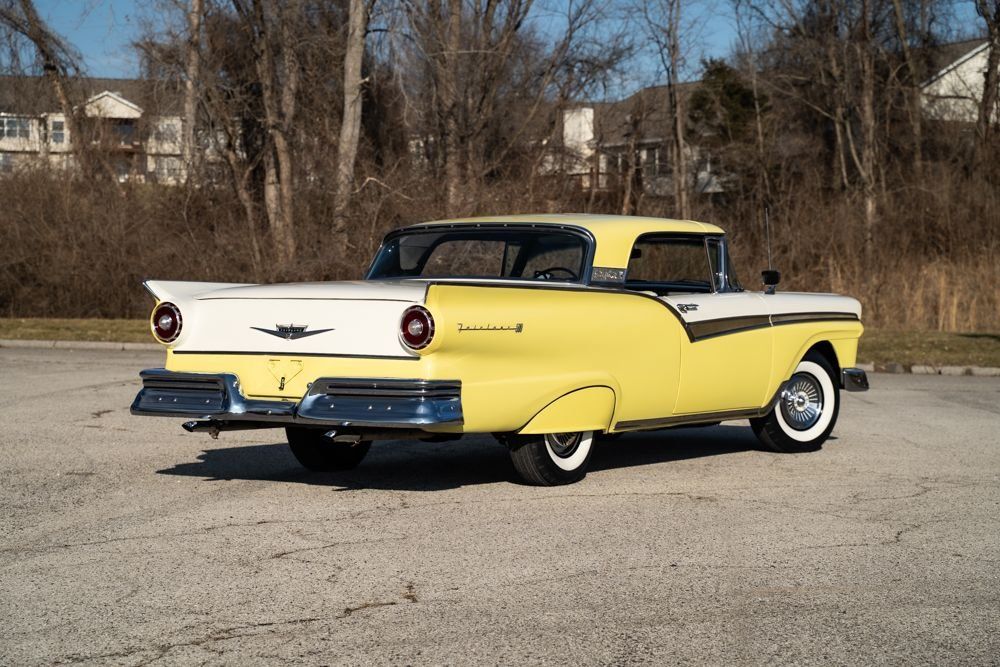 Maple Brothers Auctions is set to host its second annual Oklahoma City auction Feb. 17 and 18 in the Oklahoma City Convention Center. The auction will offer a collection of high quality, sports, American muscle, hot rods, pickups and custom vehicles suitable to satisfy any collector's desires with both reserve and non-reserve vehicles. Bidding is available in person and online via Proxibid. Consignments are currently being accepted. Take advantage of low entry and sell fees! Visit https://www.maplebrothersauction.com for more information.