V8 power and modern gearbox/transfer case tech makes this SUV very impressive.
---
The Land Rover has always been the kind of vehicle to supply ultimate utility while still keeping things pretty luxurious and comfortable. These raw relics of a Time when the ability to go anywhere was praised above all else. So it makes sense that this 1986 Land Rover 90 would have been world-renowned for its short wheelbase, great powertrain, and versatile performance abilities. That distinction is one most people would give to a completely stock example but this Land Rover is anything but that. It's probably better than any automobile Land Rover has ever made and its good looks should tip you off to that.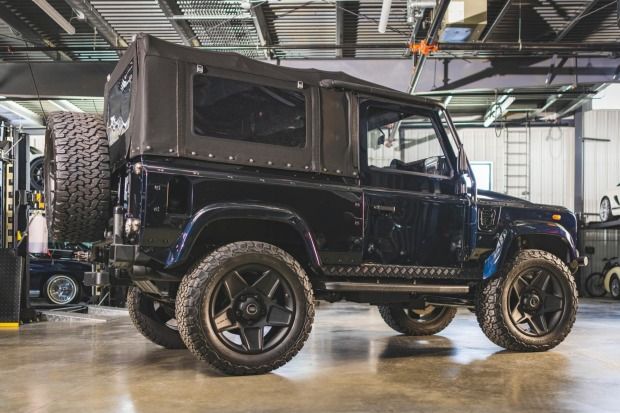 You might be thinking to yourself that anybody can lift an SUV and put some nicer-looking wheels and tires on but that certainly isn't the only thing done to this truck. First up you'll notice the bull bar up front which indicates this vehicle loves going off-road and you know you can't do that without four-wheel drive. Thankfully, This Land Rover holds an LT230 dual-range transfer case and Brembo 4-wheel disc brakes to have maximum control over all four wheels. It also comes with a black soft top for one year looking to have a little bit more Adventure during the drive and a roll cage for safety purposes.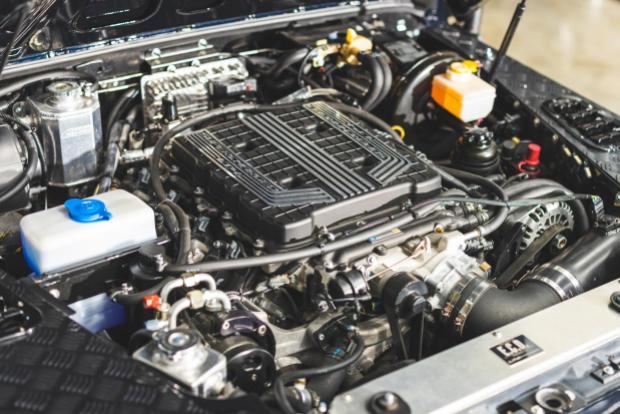 Now imagine yourself in need of Towing capacity, that's something you certainly will get with the supercharged 6.2 LT4 V8 engine under the hood. Currently looked at as one of GM's most innovative engine platforms, the LT Powertrain is highly capable compared to its old 1990s South. So it would make sense that the powerhouse would work well with the 8l90 8-speed automatic transmission to tie the entire performance package together. Overall, this Land Rover is unlike anything else you'll see at your typical off-roading meetup which is exactly why you should consider taking it for a drive and seeing what it can do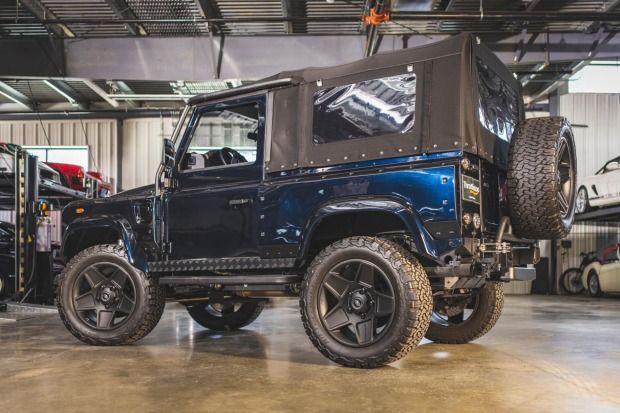 This awesome Land Rover is being sold by Throttlestop.com Visit their site to see their inventory and learn more about their other services.