Stop everything and bask in America's favorite supercar.
---
When you buy a new Ford GT you're getting more than just a car. Along with incredible performance, a sleek body, and a ridiculous reputation for high speeds, you also receive the passion and history that comes with the cars racing past. What began as a way for Ford to beat Ferrari one on one, became one of the most prolific American supercars in auto racing history. The new GT resembles its ancestors of endurance racing in many ways, aerodynamic styling, mid-engine design, low ride height, and a myriad of other Easter eggs that allude to the Le Mans dominating GT40. However, for some, the overall design cues that tell about the car's past aren't enough.
You can see more pictures and information on this Ford GT here.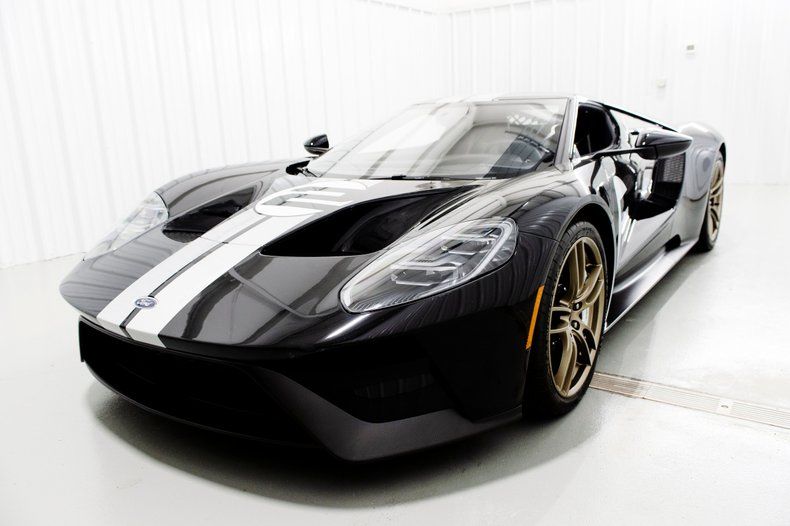 This is a 2017, Heritage model, honoring the memory of the famous number two 1966 Ford GT race car that helped Ford to achieve their victory at Le Mans that same year. Being the 50th car of its kind to be produced, the black and silver paint tells the viewer that this car is out for blood. Meanwhile, the black and white number two liveries solidify its status as a true racing icon. Other pieces that hint at a performance to orientated approach are the "shadow black" exterior done, black interior done, ground effects, aerodynamic styling, carbon fiber passenger shell, and a speed activated splitter.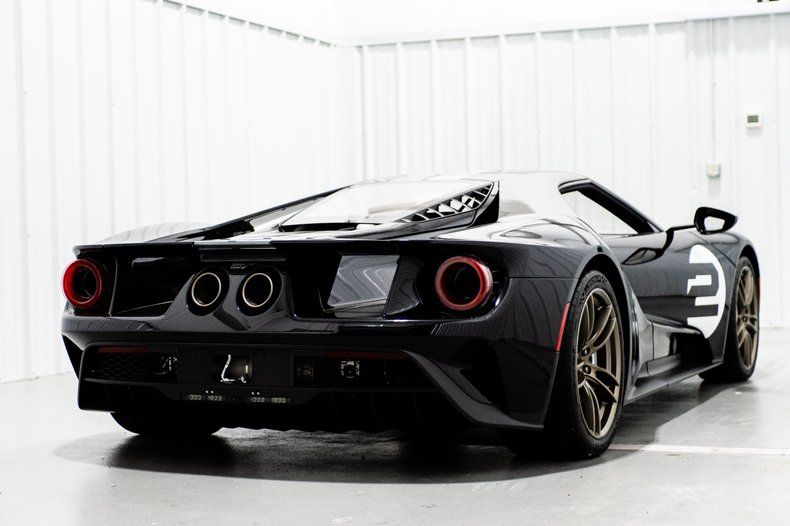 Under the hood, or whatever the engine is under, is a twin-turbo 3.5L V6 showcasing the Ford EcoBoost technology. Carrying the 647-horsepower to the rear differential is a 7-speed dual-clutch automatic transmission featuring paddle shifters. Air and heat distribution is handled through the use of inlet cut-outs in the taillights. The engine itself has only 12 miles on it and there is no known issue concerning the vehicle's well-being. All of that power drives a set of 20" aluminum wheels which are wrapped in a set of Michelin Sport Cup 2 tires (Front 245/35R20 /Rear 325/30R20). As a heritage model, this car exceeds all expectations and is a wonderful choice for anyone looking to have some fun in a historic racing icon.
View the Web Story
This Low VIN Ford GT Heritage is a Collector's Dream