Add this famous German sports car to your car collection.
---
In 1993, German automaker Porsche started down a rabbit hole with the intention of creating the fastest street-legal production 911 they've ever made. By 2010 Porsche announced the RS variant and in 2017 the 991-generation effectively whittled the model's 60-mph acceleration down to just 2.7-seconds with a blistering top-speed of 211-mph. Production ended in 2019 and only 1,000 examples were built. For those of you who missed your opportunity to snatch up one of these limited-production Porsches new, here's your chance at a 58-mile example that's essentially still new.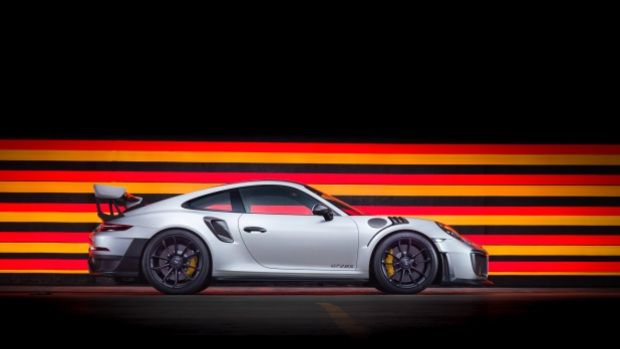 This 2018 Porsche 911 GT2 RS features a GT Silver Metallic finish over a black leather and Alcantara interior. Adding to the potency of the cars 700-horsepower twin-turbocharged 3.8-liter flat-six, it is equipped with the Weissach Package which further reduced weight with the implementation of ever more carbon fiber and titanium parts. Power is routed to the 20″ and 21″ center-lock wheels are finished in Satin Black and wear 265/35 front and 325/30 rear Dunlop Sport Maxx Race 2 tires, through a 7-speed PDK dual-clutch automatic transaxle. It also features a front-axle lift to help the car navigate rougher roads. Bid here.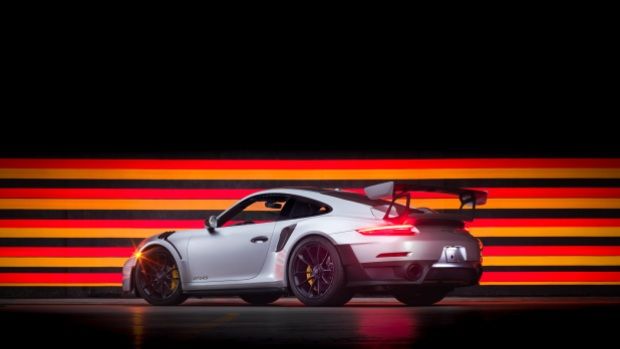 Avant-Garde is well-known as an award-winning, top seller (@911r) on Bring a Trailer. We provide turnkey auction management for our clients. Avant-Garde presents cars in an unparalleled fashion, with a comprehensive history, descriptions, photos, and video for each vehicle. We want to put buyers in the virtual driver's seat so they can experience a vehicle as if they were present, giving them confidence in their purchase.