There's even a convertible!
---
Get ready for an adrenaline-fueled weekend that's set to rev up the hearts of muscle car aficionados everywhere. Late-model Challengers are roaring their way to the center stage at the much-anticipated Big Boy's Toys Auction. This is not just an event; it's a high-octane celebration of automotive power, engineering finesse, and unparalleled design. Whether you're a seasoned collector or a newcomer eager to own a piece of modern muscle history, make sure you're front and center. Trust us, you won't want to miss the growl and glory of these late-model titans as they cross the block. Prepare for a weekend of full-throttle excitement!
2023 Dodge Challenger SRT Hellcat Jailbreak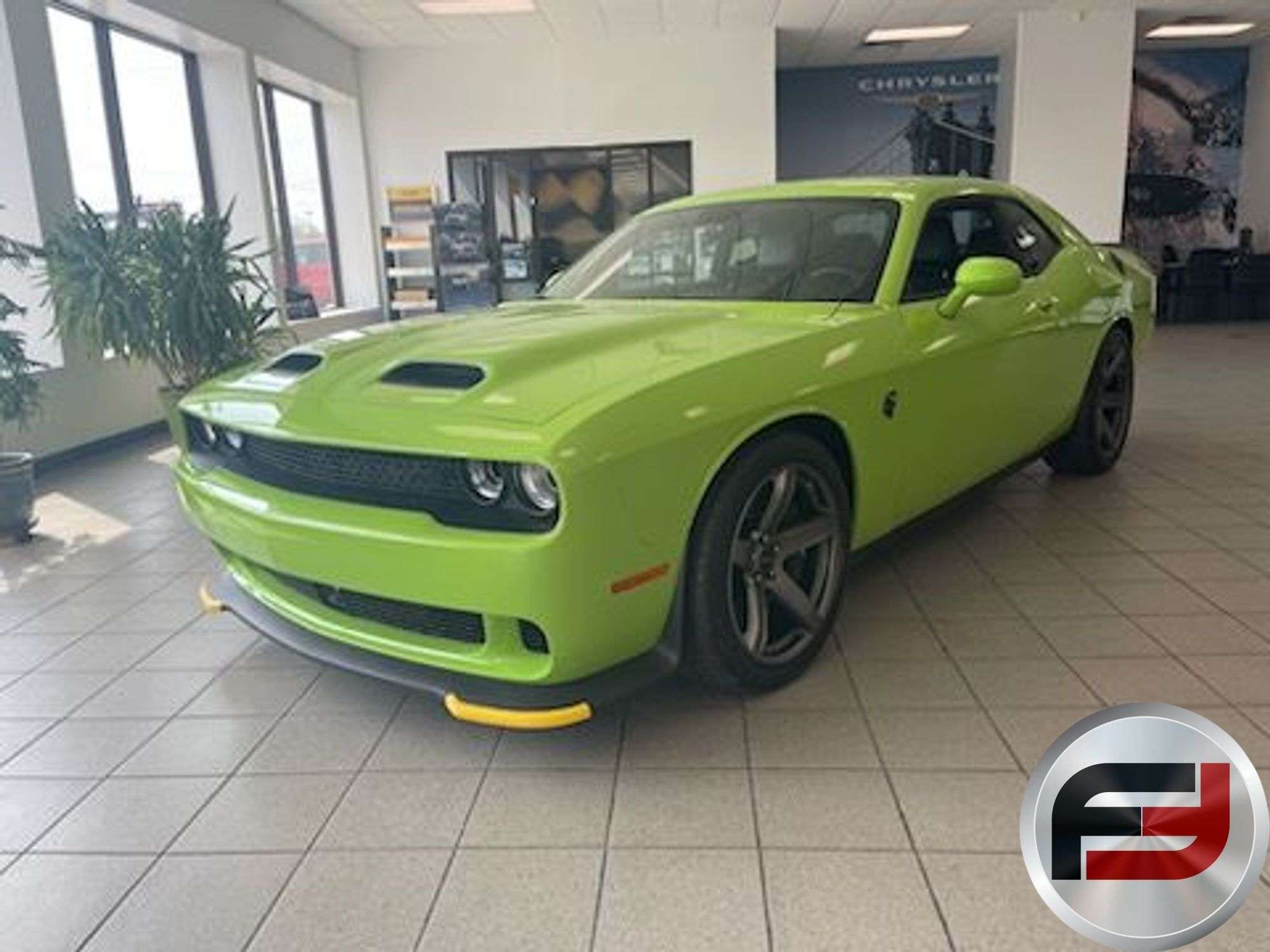 Unleash your inner speed demon with the next lot—a 2023 Dodge Challenger SRT Hellcat Jailbreak. Boasting a roaring 6.2L V8 engine and automatic transmission, this stunner ensures you rule the road. With a mere 600 actual miles on its sublime metallic odometer, it's practically new. Equipped with essentials like cruise control, AC, heat, and power windows and locks, it seamlessly blends comfort with sheer power. And let's not forget its performance features: adaptive suspension, Bilstein premium shock absorbers, and multi-link rear suspension for an unrivaled driving experience. The dual stainless steel exhaust with black tailpipe finisher adds the perfect audial and aesthetic exclamation point. Get ready to conquer the streets in this beast of a machine. See it here.
2021 Dodge Challenger SRT Hellcat Redeye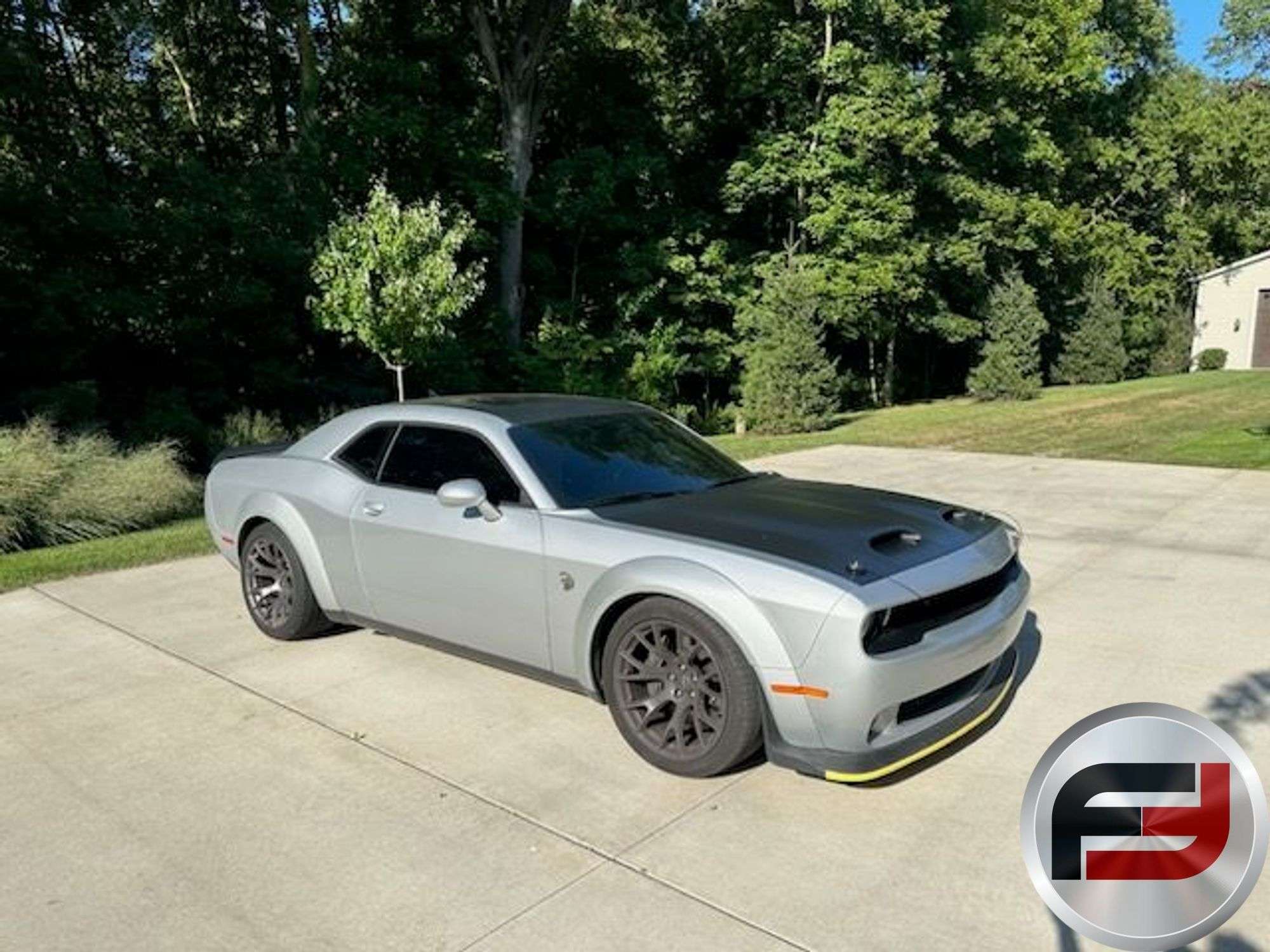 Step into the epitome of muscle car majesty with this 2021 Dodge Challenger SRT Hellcat Redeye Wide Body. Its potent 6.2L V8 engine doesn't just purr—it roars, offering an exhilarating ride that commands attention. Presented in a striking silver finish, this sedan masterfully combines high-performance engineering with sleek aesthetics. Don't miss the chance to own or witness this iconic piece of automotive art; it's not just a car, it's an experience waiting to unfold. See it here.
2021 Dodge Challenger GT Convertible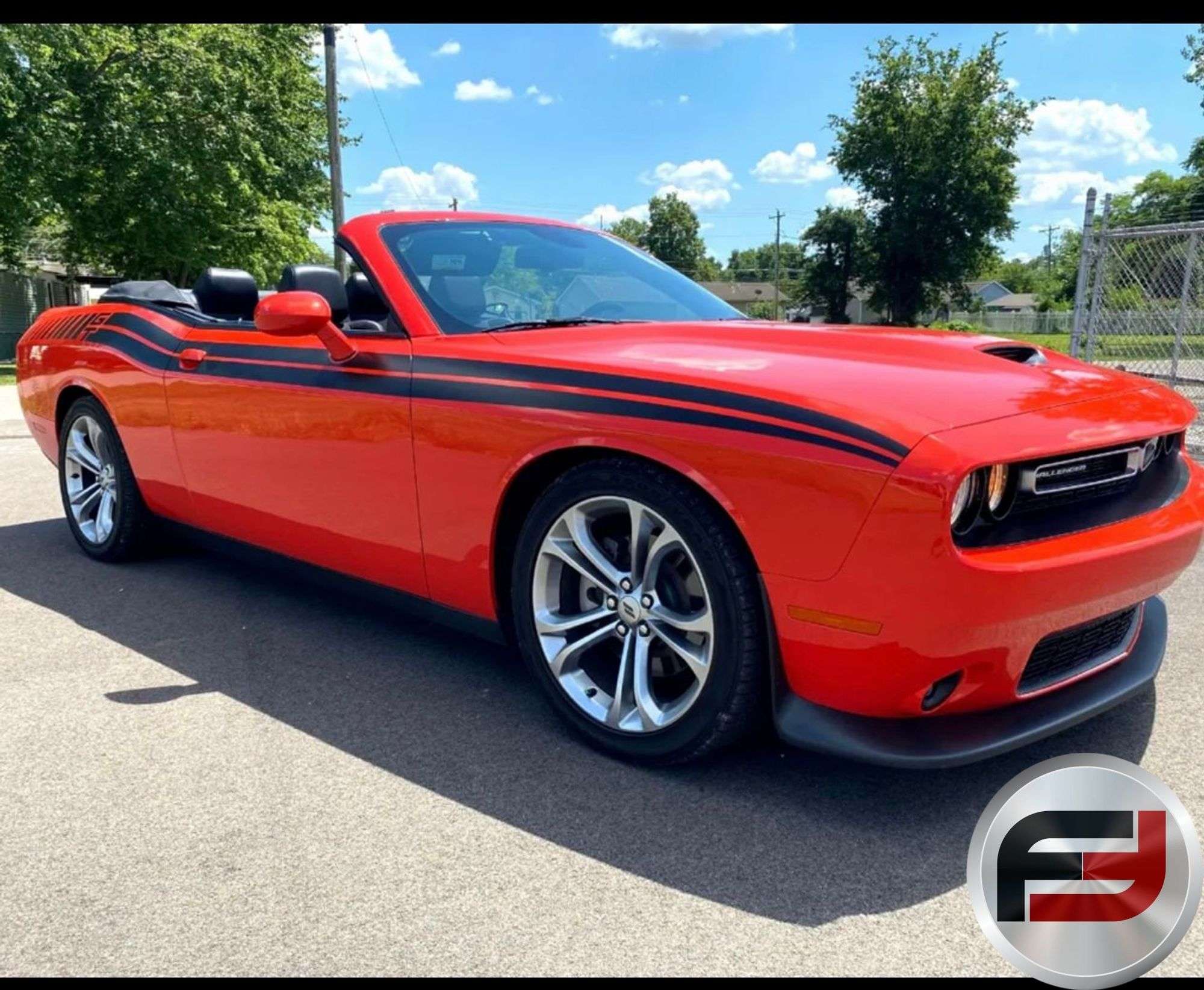 Elevate your driving experience with this low-mileage 2021 Dodge Challenger GT Convertible. Under its hood lies a responsive 3.6L V6 engine paired with automatic transmission, delivering both power and comfort. Outfitted with cruise control, leather interiors, air conditioning, and heat, this Challenger redefines luxury in a sports car. The striking Mango color not only turns heads but captures hearts, while the car's various power options make it as functional as it is beautiful. With only 3,815 miles on the odometer, this is a near-new marvel waiting for the right owner to unleash its full potential. See it here.
Freije & Freije Auction's Annual Big Boy's Toys Sale is happening September 16th. Register to bid online or bid in person at 2340 W US Highway 40 Clayton, IN 46118 . You can also email info@freijeauctioneers.com
If you have a consignment, please call Josh Settles at 317-710-7909 .