This incredibly iconic vehicle inspired so many enthusiasts and is now ready to find a new owner.
---
We all remember staring at the tv and watching the iconic "Scooby-Doo" cartoon from when we were children. The various adventures of Fred, Daphne, Velma, Shaggy, and the famous Scooby-Doo made us all laugh with joy when the villain was eventually unmasked. However, for us, Meddling car enthusiasts, the most memorable part of the series was the bashful blue and green hippie van. That vehicle, deemed the Mystery Machine, has been fried into the memories of automotive enthusiasts across the nation. Nowadays, these vans are everywhere in museums and car shows alike, but what if you want a Mystery Machine of your own for daily driving purposes?
This vehicle may be the perfect answer to that infamous question that hangs over the heads of project car lovers everywhere. With many classic cars, the value and rarity can be so ridiculous that many owners decide to leave their precious vehicles in the garage to rot. This van does not have that issue as the A100 was Dodge's van of choice for everything from job sites to road trips. With this particular vehicle, the value is in both the style and build quality as it has many features that show off the incredible attention to detail. This includes everything from the dash, which has been customized in orange and green, to the interior walls whose wood has been restored and polished to fit the car's namesake.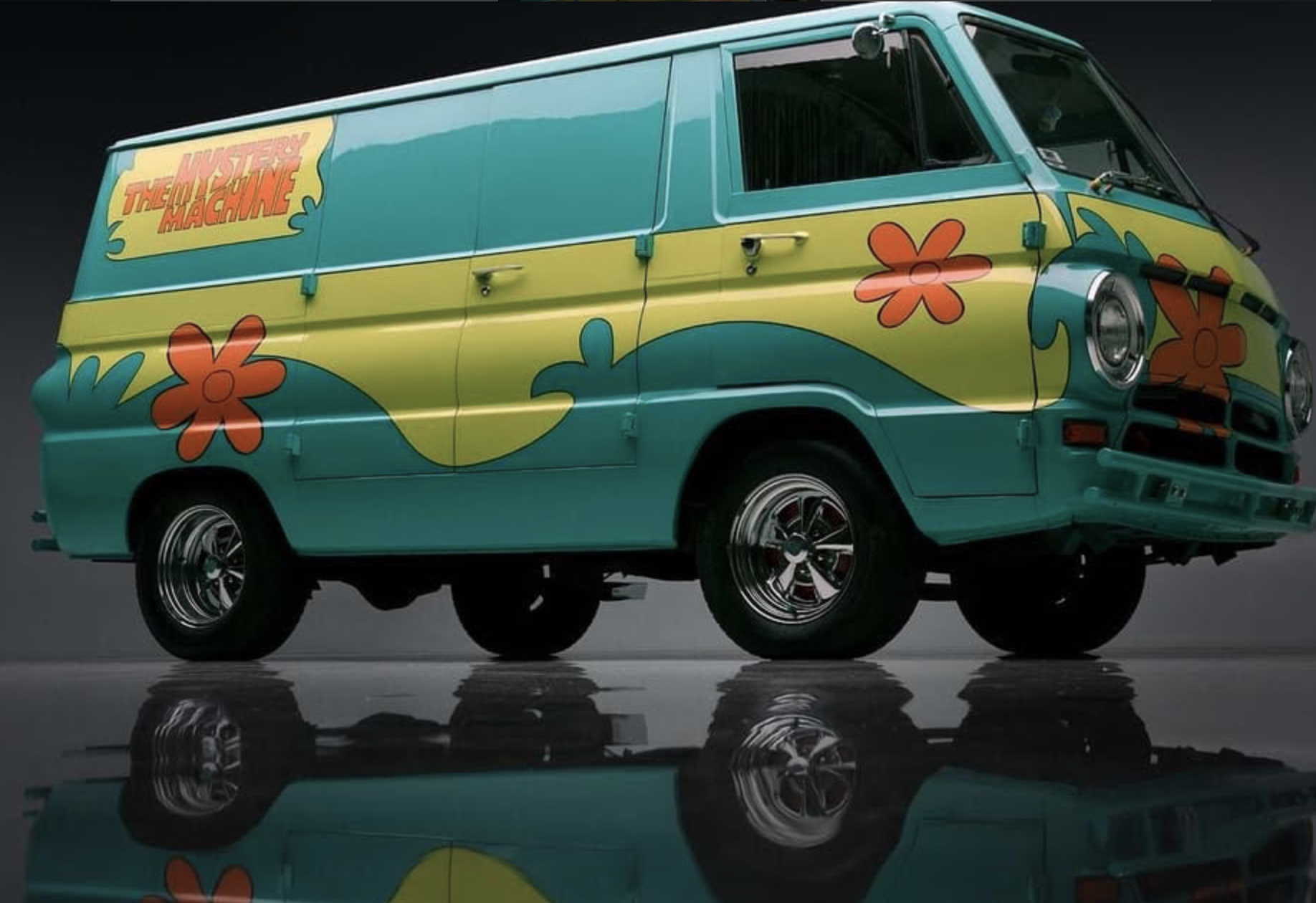 Powering the Mopar Mystery Machine is the original 225 ci slant-six engine which produces around 145 horsepower and 215 ft/lbs of torque. That power is sent through a three-speed column-shift manual transmission which makes driving this cartoonish van fun despite the lower engine output. This is the perfect vehicle for anyone looking for an iconic piece of American television history with a ton of style and a fun driving experience.