This Porsche 911 variant is the lightest production Porsche ever made.
---
Porsche has never been one to follow pack, and they've been like this from the early downs to now. However, they did take one tip from traditional racing design and decided to work on the 'lightness' of the 911. With all the 911's steel unibody intact, all of the panels made to be removable were replaced by fiberglass. The car's standard side and rear glass was replacement by plastic and lightweight fenders and rear turn signal housings were replaced with lightweight versions. This made examples like this 1968 Porsche 911 R able to use the power it has on moving the wheels move efficiently, but it doesn't stop there.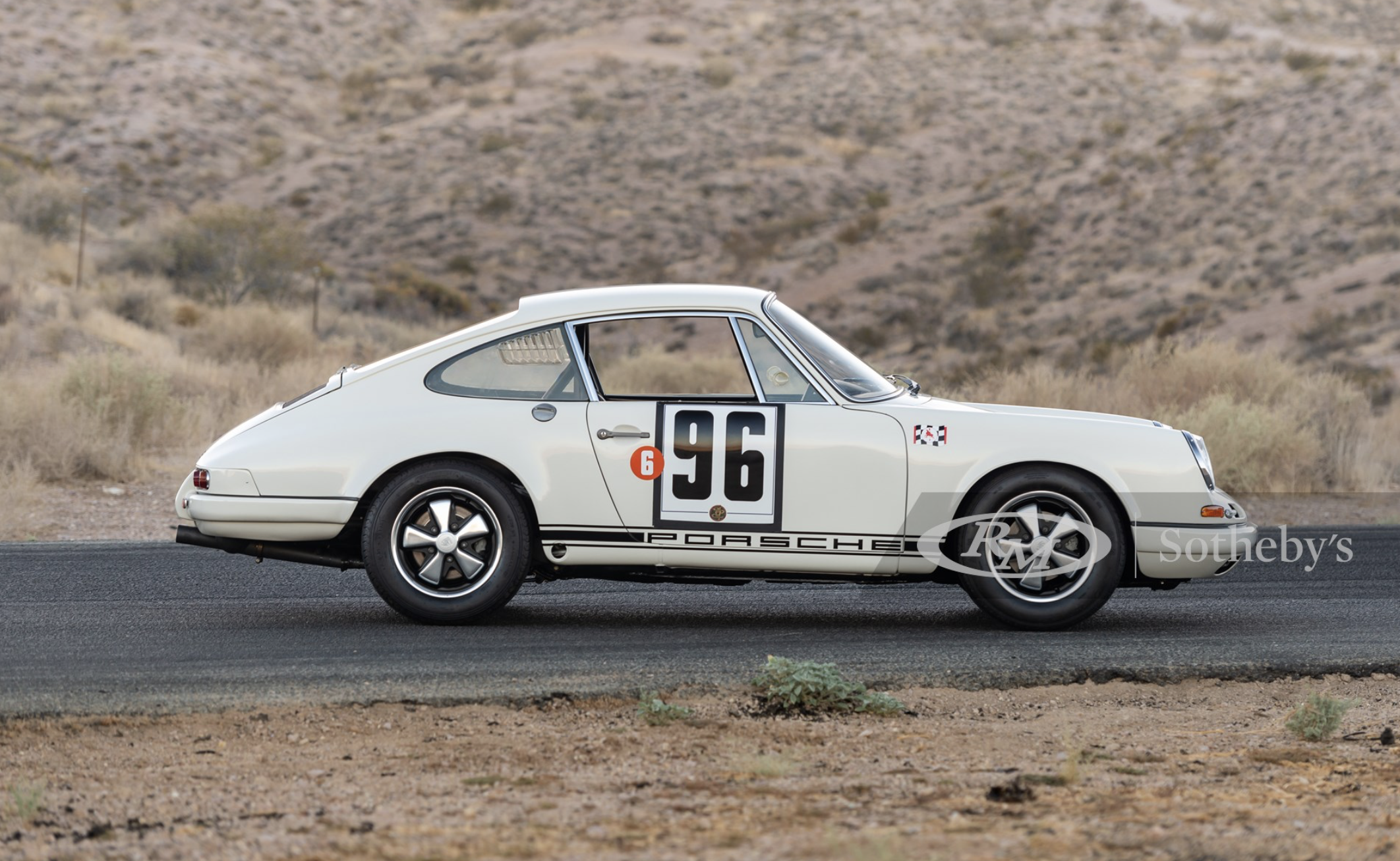 Speaking of power, the stock 160-horsepower engine of the 911 S was replaced with a 210-horsepower type 901/22 flat-six racing engine from the 906. Combined with a curb weight reduced to 1,8000 pounds, the cars made the most of the weight reduction and added power, but were ultimately rejected by the sanctioning body for the homologation of the R, and they were run as prototypes. Eight of the 20 production cars were sold to a privateer in France, and the rest were also mostly sold off to private collectors.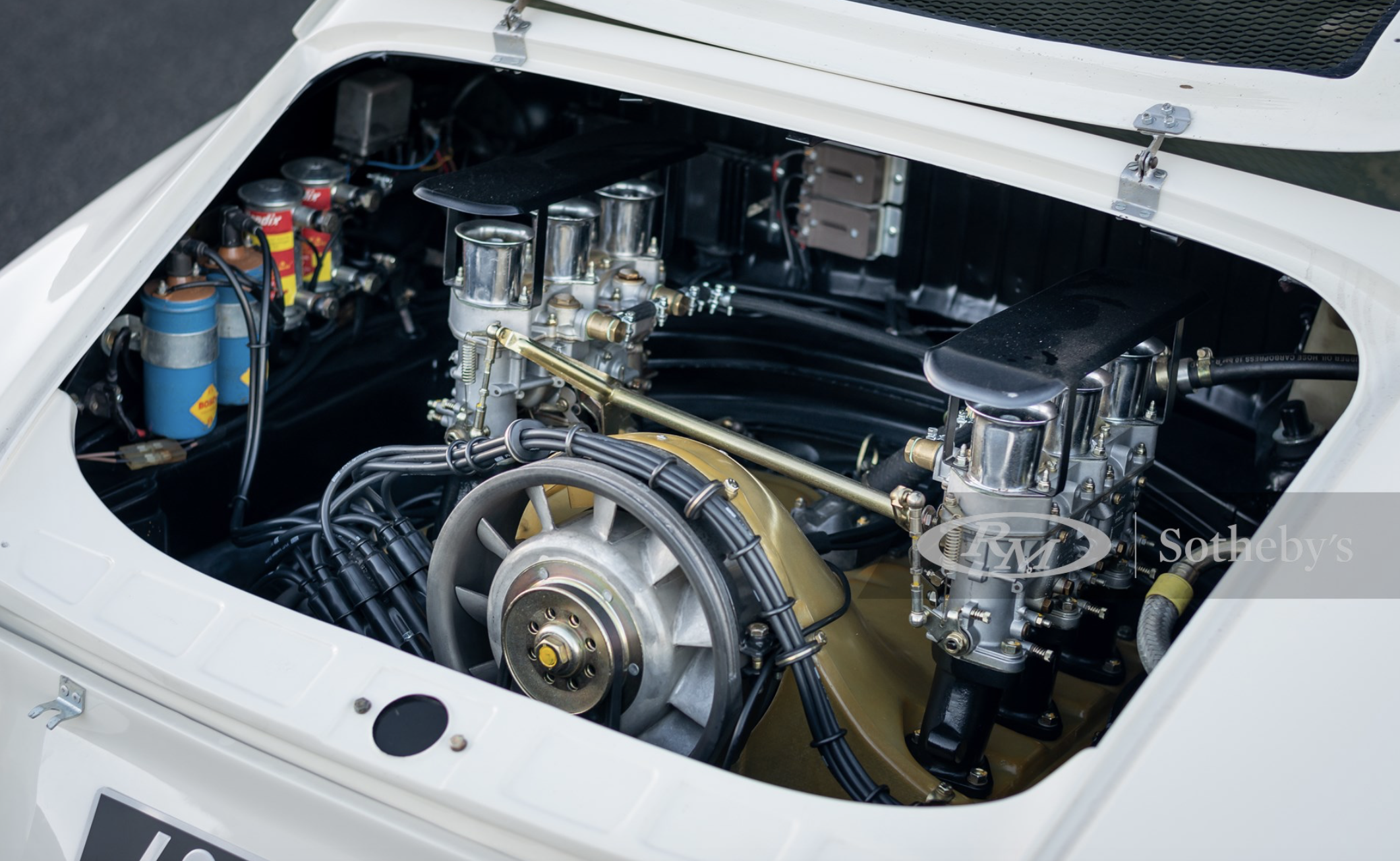 This 11899006R example left the factory in October of 1967 for Paris, where it would live with its first owner, Fernand Schigler. The accomplished rallyist entered and placed in several rallies, and sold the car in January of 1969 to Michel Martinach, who would damage the car in practice for Rallye de Rouen.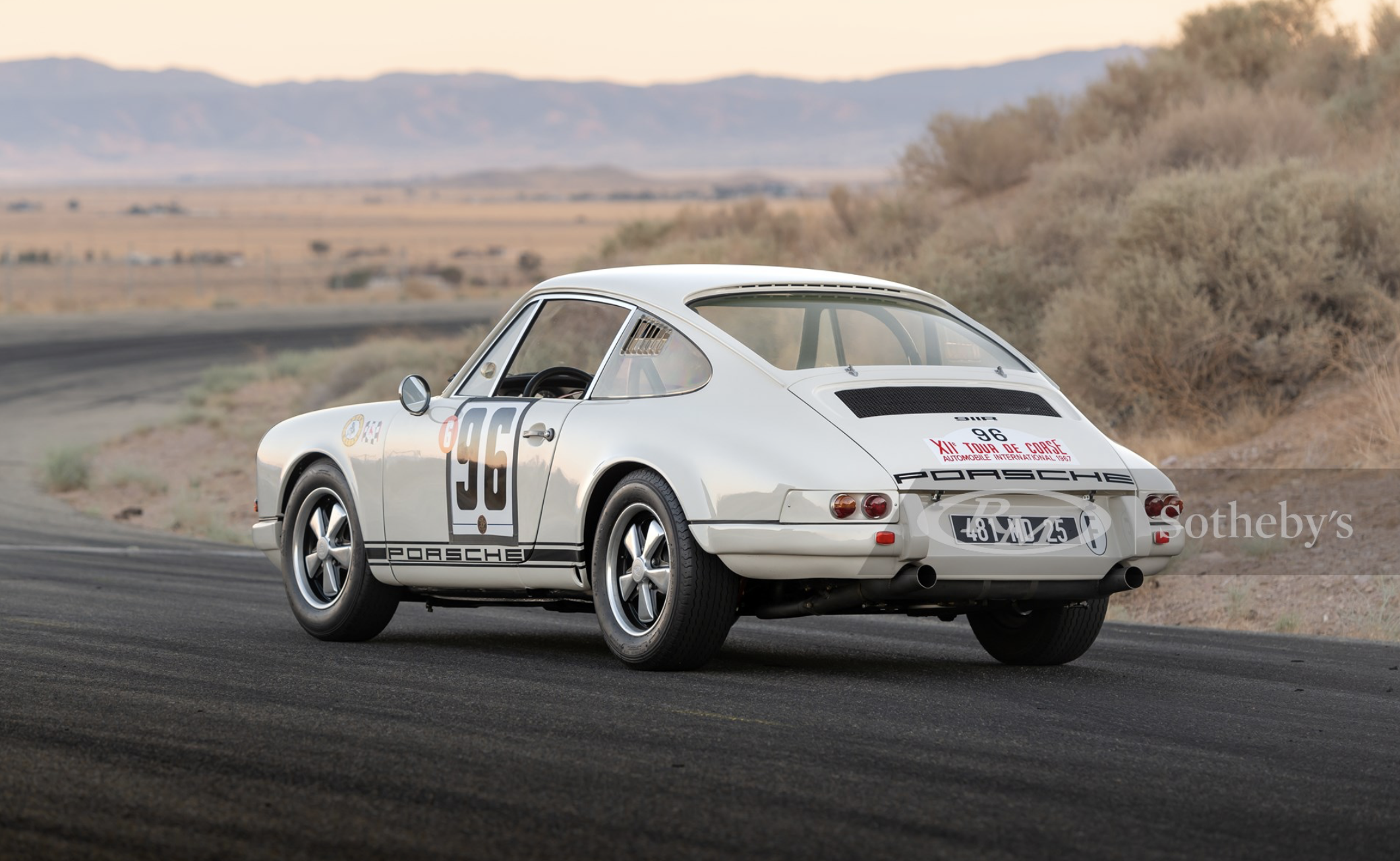 In the mid-1980s, it would be acquired by Mr. Noirot of La Châtre who would see to it that the car got a proper restoration. Every corner of the car was carefully restored and it represents one of the most sought-after 911s around. See it here.