The auction will feature one from each year from 1955-1961.
---
Step Back in Time with Seven Iconic Chevrolet Convertibles: GAA Classic Cars Auction to Feature a Convertible for Each Year from 1955-1961. Get ready to drop the top on automotive history as this unparalleled collection invites you to relive the golden era of Chevys. From the timeless allure of the 1955 model to the transformative elegance of the 1961 version, each car is a captivating slice of Americana. Don't miss your opportunity to bid on these open-air legends, each a testament to Chevrolet's enduring appeal.
1961 Chevy Impala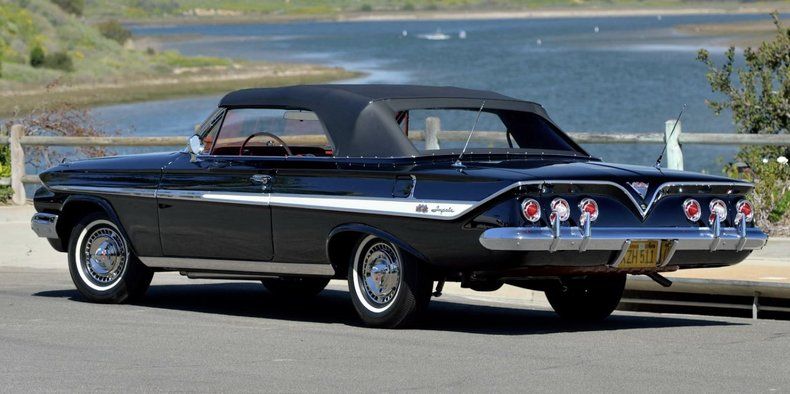 This stunning Chevy Impala a 348 CID Tri-Power V8 Engine, Borg Warner 4-Speed Manual Transmission, and an array of authentic parts, including Correct Style Rochester Carburetors and OE Exhaust Manifolds. With meticulous attention to detail—right down to the Spinner Wheel Covers and T-3 Headlamps—each car in this collection is a masterclass in mid-century automotive design. Enhanced with modern luxuries like Power Windows and Power Seat, the vehicles also boast iconic accessories such as a Dash-Mounted Compass and Dual Antennas. Don't miss this chance to own a piece of Chevrolet's golden era. See it here.
1955 Chevy Bel Air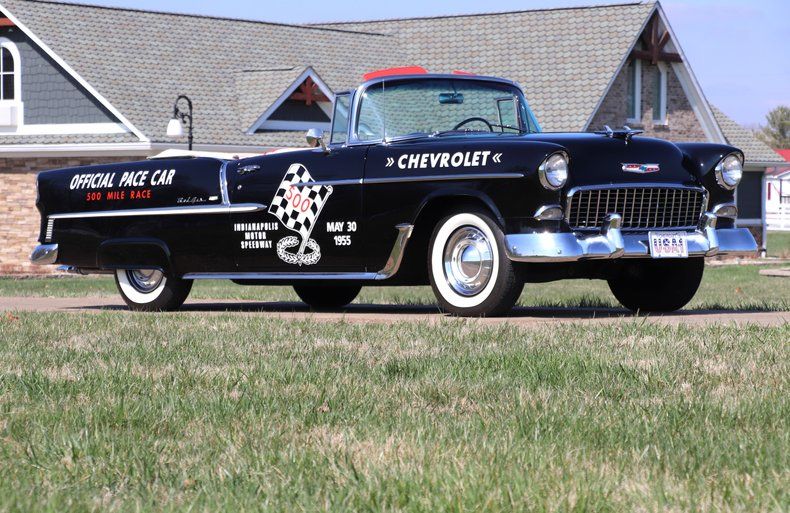 Step Back in Time with the 1955 CHEVROLET Bel Air: A Star of the Chevrolet Ragtop Collection. Boasting a 265 CID Engine and a 2-Barrel Carburetor with Sediment Bowl, this classic ride captures the essence of '50s luxury. The 2-Speed Powerglide Transmission and Manual Drum Brakes give you a hands-on driving experience, while the Electric Wipers and Power Top add a layer of convenience. Accentuated with Front Gravel Guards, Rocker Trim, and Full Wheel Covers, the vehicle's aesthetic pays homage to its era. An AM Radio and Dual Horns provide authentic sound, completing the time-travel experience. Don't miss your chance to own this beautifully preserved piece of automotive history. See it here.
1956 Chevrolet Bel Air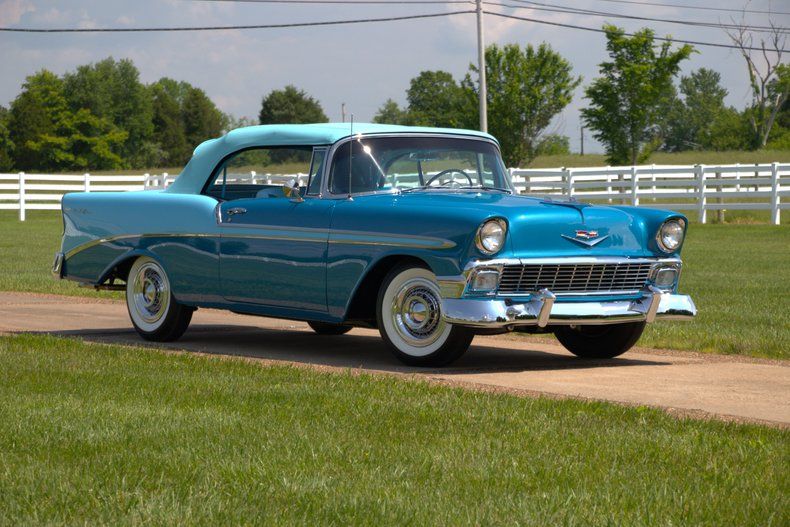 A True Showstopper in the Chevrolet Ragtop Collection. With a Platinum Certificate scoring an astonishing 996/1,000 Points, this Bel Air not only took 1st Place but also clinched Best of Show at the Classic Chevy Club International 33rd Annual Convention. Coated in the stunning Harbor Blue/Nassau Blue Paint and complemented by a sumptuous Blue Trim, the car houses a 265 CID Engine featuring a rare Duntov High Lift Camshaft. One of only 111 produced in 1956, this showpiece underwent a meticulous body-off factory-correct focused restoration. Equipped with Power Steering, Power Top, and Power Drum Brakes, it also offers modern conveniences like Electric Wipers and an AM Pushbutton Radio. Riding on Wide Whitewall Bias Ply Tires encased in GM Accessory Wire Wheel Covers, and with fewer than 300 miles since its restoration, this Bel Air truly exemplifies 'mint condition.' Own a piece of irreplaceable history! See it here.
GAA Classic Cars is actively taking consignments for their upcoming auction November 2-4. Please visit GAA Classic Cars to get started.