America's favorite pony car has been great even since the 1980s.
---
The Ford Mustang Foxbody has long been considered one of America's favorite pony car platforms for many reasons. Whether you like it because it was fast for the time, easy  to work on, or simply for its good looks, there's pretty much something for everyone to enjoy. The late  1980s were a particularly popular time for the platform making cars like this one stand out as legends of a time when performance was hard to come by. Luckily that's something you won't have to miss out on with this Mustang as you'll soon see by simply looking into the engine bay.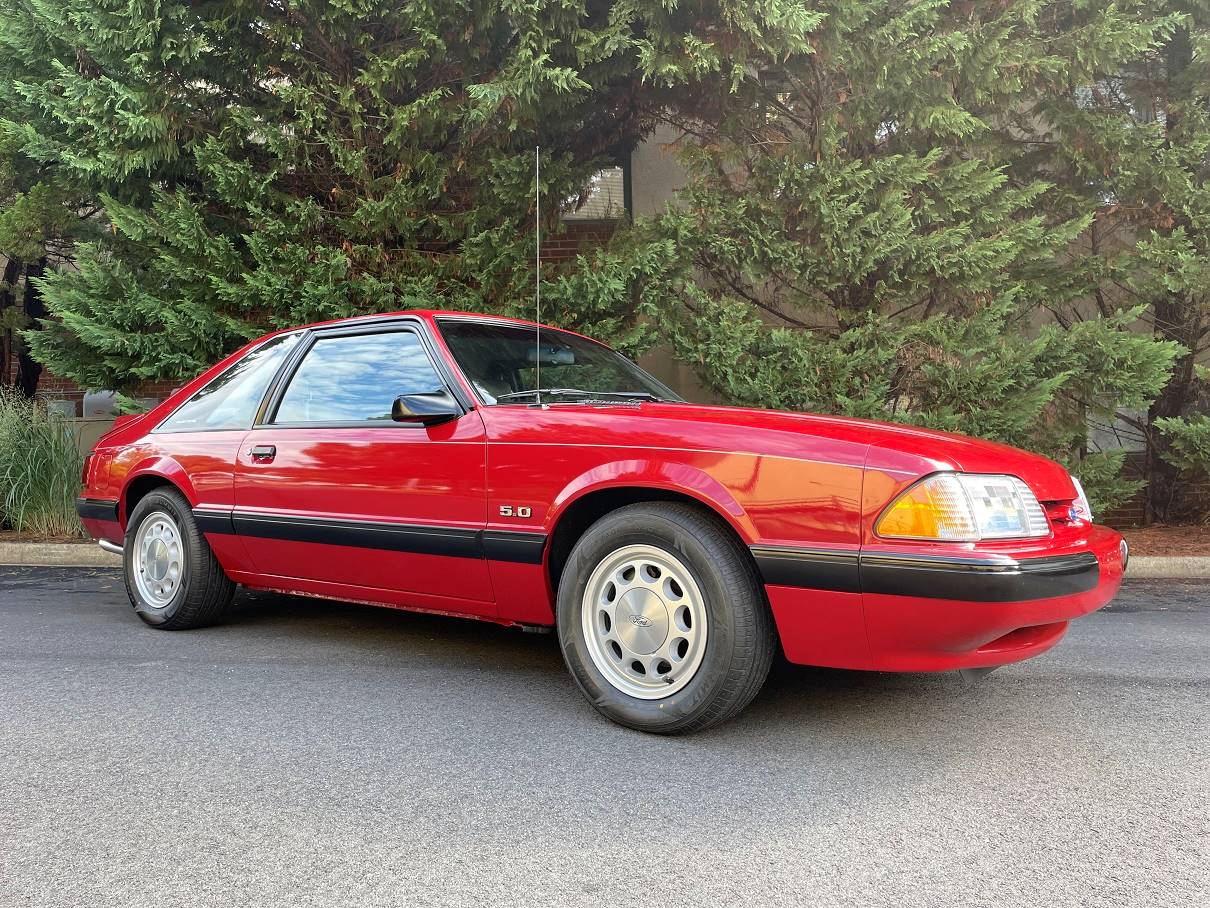 Under the hood is an engine we still regard today as one of the best to ever see the Ford production line. That's right, you know exactly what we're talking about, the 5.0 which uses its low displacement and small-block configuration to make a ton of power. Of course, this is no Coyote engine but it still manages to be extremely high revving and rival the power of even early 2000s LS platform powertrains. Altogether, this should all add up to a whopping 225 horsepower which was considered very fast for its time as the only competitors were the Camamro and Firebird who had trouble reaching more than 200 horsepower, at least in their third generation.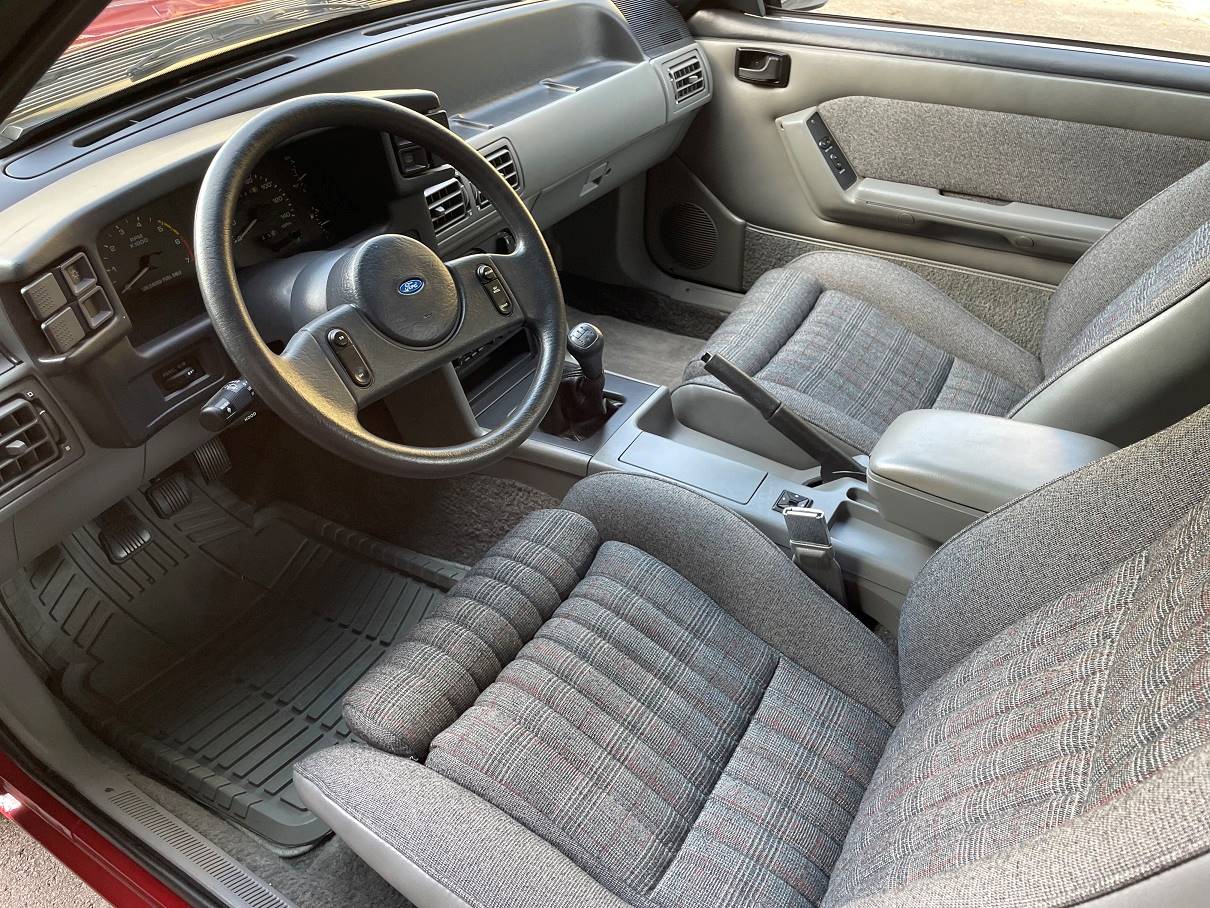 All of that power is sent through a five-speed transmission dubbed the T5 which has been regarded as one of Ford's best performance gearboxes. On top of that, you also get a manual configuration which is perfect for this power level and weight. This is because the car is easily controlled and better handled by a manual transmission through corners and straights while also providing the driver with an engaging driving experience. Overall, this is the perfect '80s performance combination and would fit nicely in your automotive collection, that is if you can get to it before somebody else does.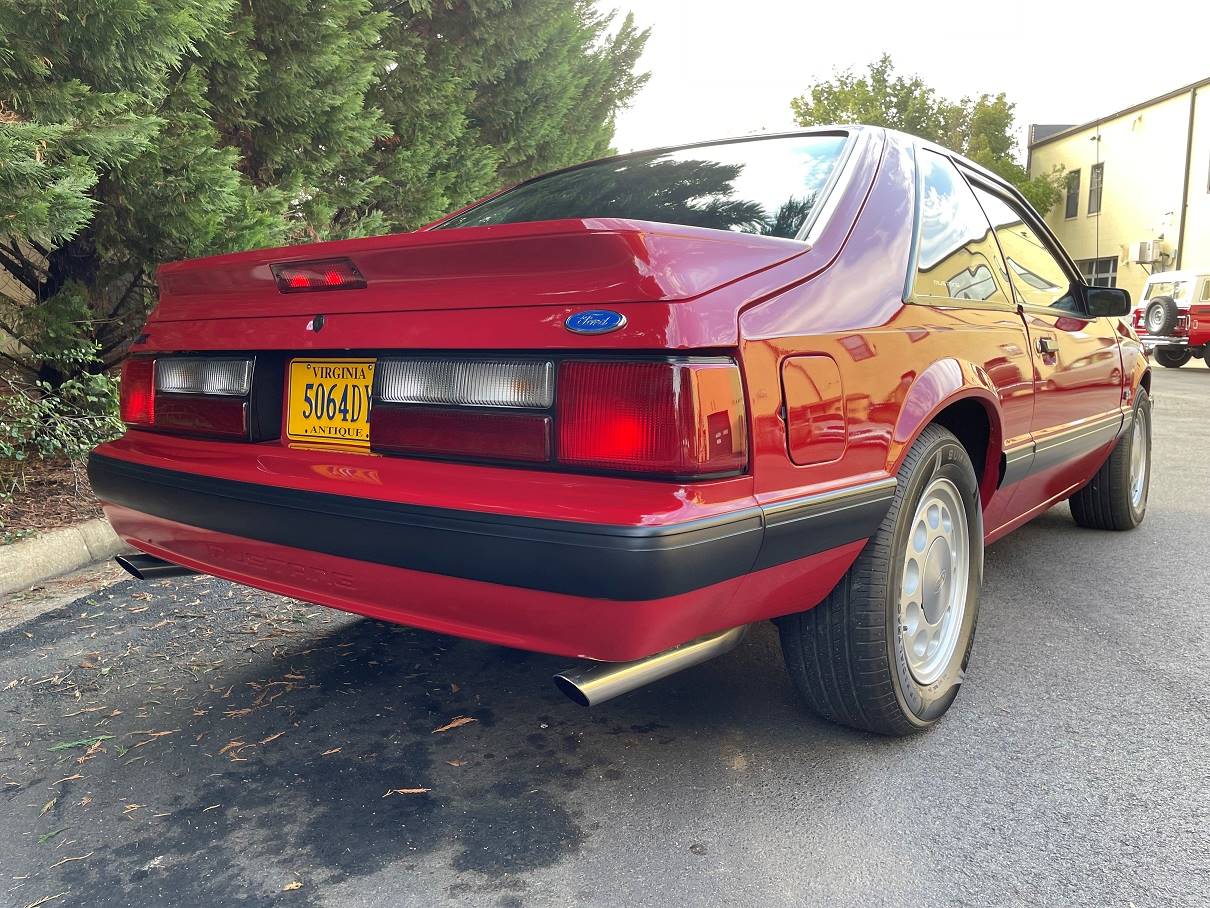 The Fall Carlisle Collector Car Auction takes place September 29-30 at the Carlisle Expo Center (100 K. St.) in Carlisle, PA. These lots, plus hundreds more like them will cross the block each day. In addition, Carlisle Auctions hosts two great collections and a themed hour. On Thursday, September 29 at 3 p.m., Carlisle Events co-owner Bill Miller will see nearly 20 classic and collector cars from his personal collection cross the block, while Dave Ferro, friend of Carlisle Events, will move nearly a dozen lots on Friday, September 30 at 4 p.m. Finally, the popular all-truck hour returns on the 29th at approximately 4 p.m. The auction is just a part of a bigger, five-day event known as Fall Carlisle. Fall Carlisle runs September 28-October 2 at the neighboring Carlisle PA Fairgrounds (1000 Bryn Mawr Rd.) and is an automotive flea market/swap meet event that also includes a car corral. Spectator admission is just $12 and allows for reciprocating admission to the auction too. Being involved with both events is easy and for the auction, there are three great ways to bid; in person, on the phone, and online. Call 717-960-6400 today to learn more or visit CarlisleAuctions.com for details on registering to bid or consigning to sell!